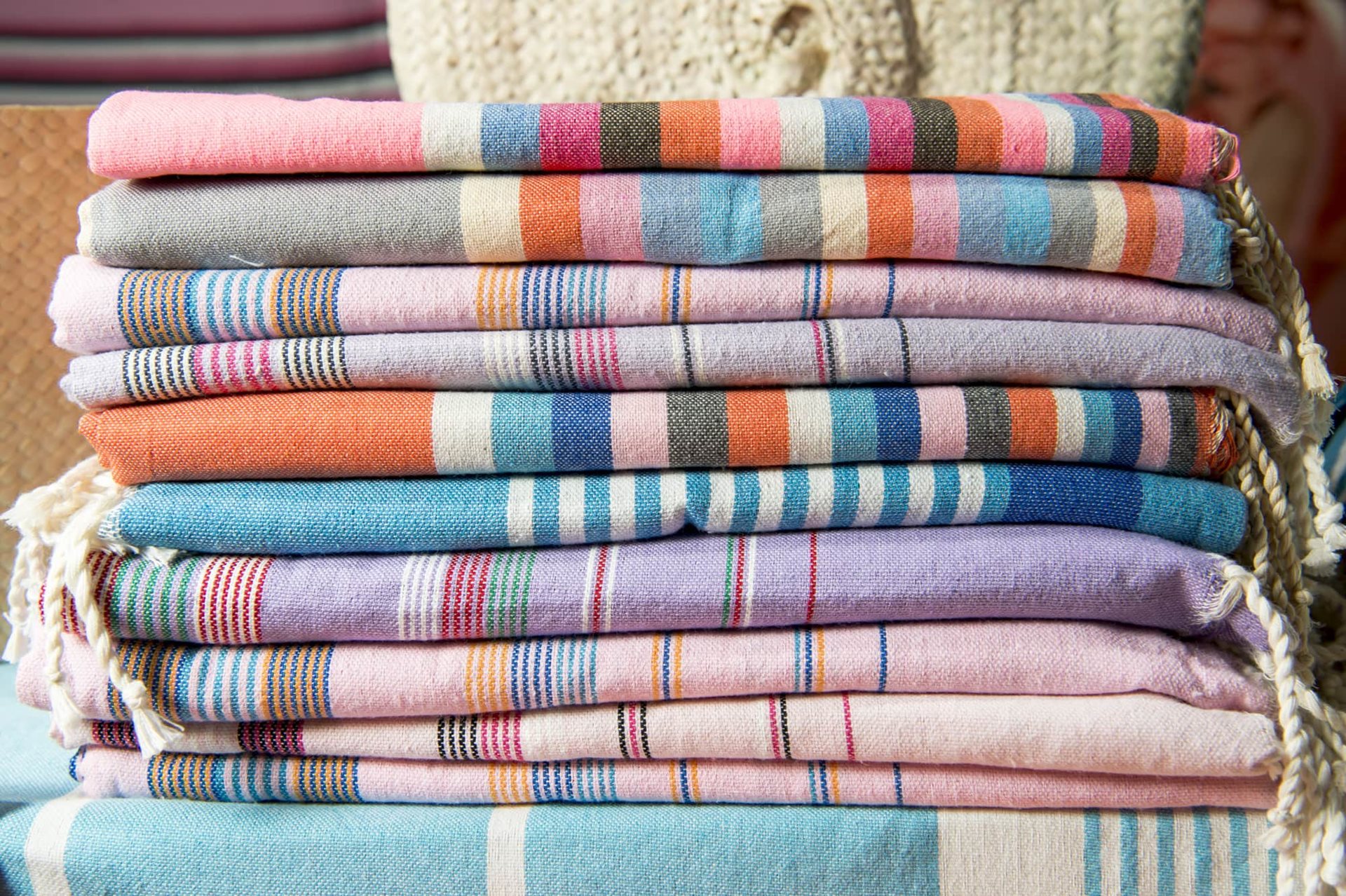 Specialising in handmade textile products including Fouta and Hammam towels from Tunisia in North Africa.
Martha Stewart called them "the most versatile piece" in your closet". We call them the "towels to dry for". 

The Tunisian fouta is the perfect and stylish essential for those who live a dynamic lifestyle and is ideally suited for use on boats, picnics, holidays, in the gym and on the beach. Sydney siders and travellers alike are drawn to these colourful, versatile staples. Once you own your first, you won't know how to live without it. 

Traditionally stocked only in specialist retail outlets, these Egyptian cotton, multi-tasking textiles are now available at The Rocks Market.