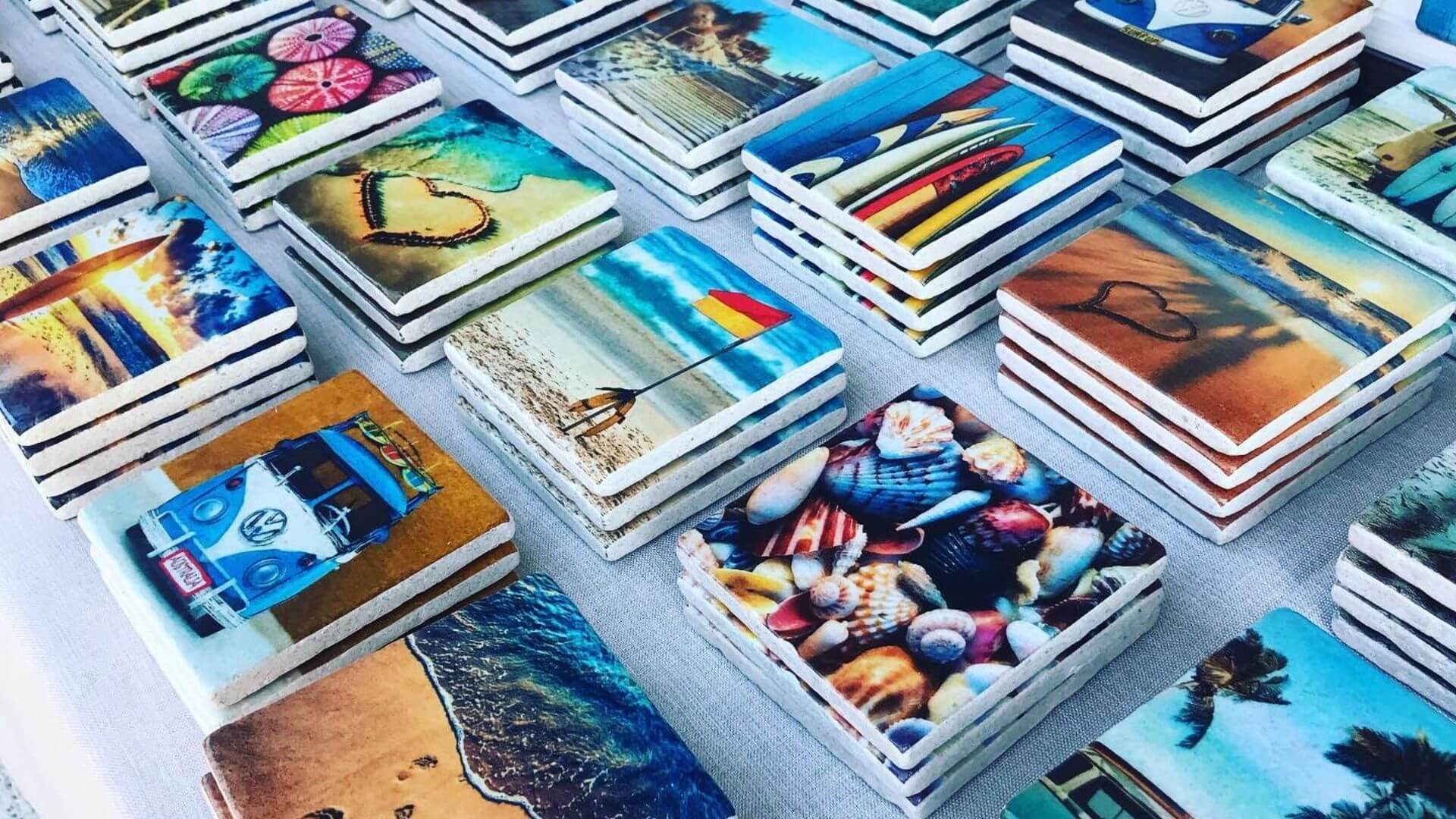 Market Stall
Sandy Bay Designs
Coasters inspired by the Mediterranean and beautiful handmade shell trinket dishes.
After many years living in the Costa Brava on the northeastern coast of Spain, the Australian creative behind Sandy Bay designs was inspired. They were intrigued by the rustic colours of Mediterranean doors and windows.
Back home they've crafted a collection of coasters, adorned with charming imagery inspired by their travels, and delicate shell trinket dishes, hand painted or decoupaged. Find them at The Rocks markets or shop their collection online.