Expired Offer
Mrs Jones $25 Cocktail & Canapé
Sweet and savoury in a delightful hidden rooftop terrace in the trees above The Orient Hotel.
Mrs Jones and The Orient offer guaranteed good vibes, a fairy-lit rooftop terrace and charming dining room. Their delicious special cocktails include flavours of apple crumble and spicy mango. 
Choose from two flavoursome combinations
 MJ's Apple Crumble Cocktail paired with a Brownie
Fireball, Frangelico, cloudy apple juice, egg whites, and lemon juice.
Dark Chocolate Brownie with double cream and fresh strawberries.
Mango Tango Cocktail with Mini Chicken Tacos.
Mango Tango cocktail, Don Julio Blanco, Cointreau, mango shrub, jalapeños, lime juice, and a chili salt rim.
Two mini Chicken Tacos with fresh house-made slaw, aioli, and spicy tomato salsa.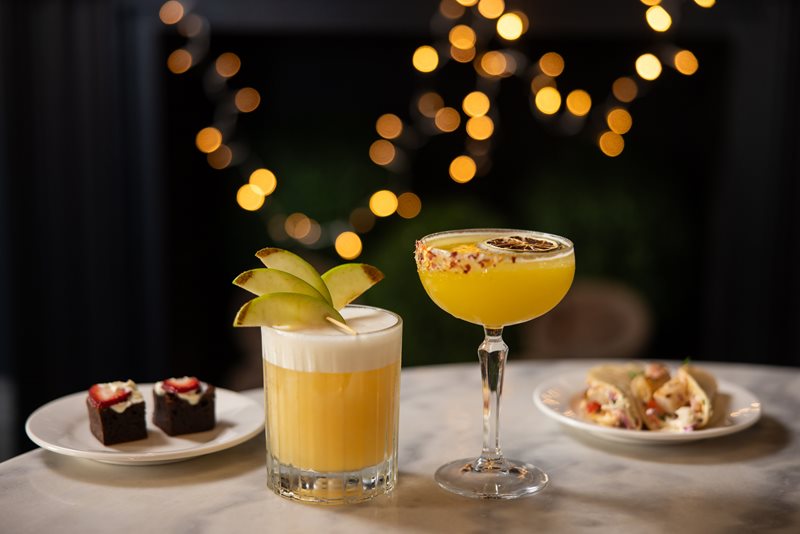 Never miss out on events
Get updates on the latest events from The Rocks.
Stay up to date
Get the best of The Rocks straight to your inbox.