Expired Offer
International Burger Day at The Fortune of War Hotel
And this little piggy went straight down to the Fortune of War. Celebrate International Burger Day with the new, mouth-watering, food-coma-inducing 'Loaded Piggy'.
 Celebrate International Burger Day with our mouthwatering creation, the Loaded Piggy! This indulgent burger features tender and succulent 6-hour slow-braised pork shoulder, generously smothered in melted cheese for an irresistible cheesy goodness. Complemented by a smoky BBQ sauce that adds a perfect tangy and sweet flavor, this burger is a true delight for your taste buds.
But that's not all! The Loaded Piggy comes with a side of perfectly crispy fries and crispy golden onion rings, adding a satisfying crunch to every bite. With its delectable combination of flavors and textures, this burger is a true feast for the senses.
Indulge yourself on this special day and savor the goodness of our Loaded Piggy burger, available exclusively at the Fortune of War Hotel. Priced at $27, it's a culinary experience you don't want to miss. Join us and treat yourself to an unforgettable burger delight!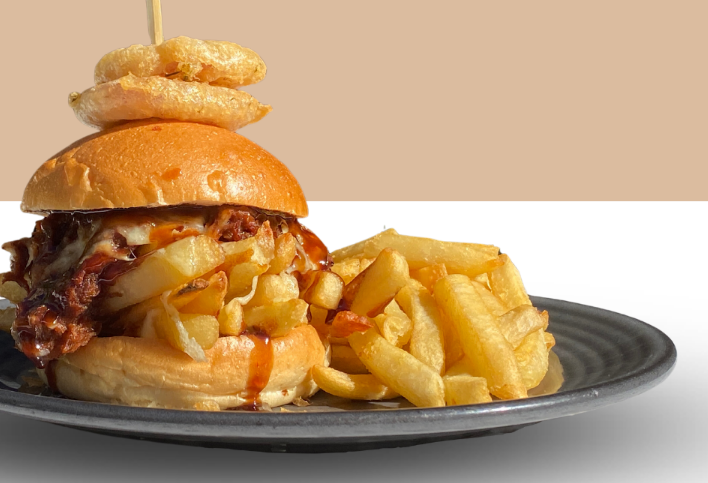 Stay up to date
Get the best of The Rocks straight to your inbox.