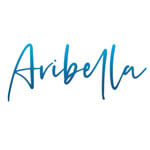 ---
---
Address
79 George Street,
The Rocks
Opening Hours
Mon, Closed
Tue - Sat, 10am - 5pm|Sun 9am - 5pm
A unique collection of pure silk kaftans and resort wear that will make you feel glamorous.
Aribella is an Australian fashion brand that strives to make their collection unique, luxurious and glamorous.
Sourcing high quality silk fabrics in a range of silk crepe, georgette, chiffon and satin, each piece is carefully hand-embellished with high quality crystals and beads, therefore no two garments will be exactly the same. 
The team have recently introduced a new cotton collection, featuring the same high quality finish and hand embroidered details, at more affordable prices.
You will also find their boho gypsy range simply gorgeous with bright colourful patterns and beautiful frills.