EXTRA SHOWS ADDED DUE TO PHENOMENAL DEMAND!  Fridays and Saturdays at 9.15PM
The über-award winning spiegeltent spectacular Bernie Dieter's Club Kabarett returns bigger and more provocative than ever!
After her completely sold out Sydney debut early this year Bernie Dieter brings a brand new troupe of bombastic Bohemians for an unmissable night in the Spiegeltent. The gin-soaked haus band soundtracks a hazy night of dangerously funny kabarett, breathtaking circus, gender-bending aerial and fire-breathing sideshow at its most inappropriate, provocative and hilarious.
The cast includes sword swallowing sensation Lucky Hell; Fancy Chance who'll risk her life with the incredibly dangerous art of hair hanging; Cirque du Soleil's gender-bending duo Reed Kelly and Jack Dawson; the queen of comedy burlesque Sugar Du Joure; and the mesmerising pole artist Blue Phoenix.
An electrifying cross between Lady Gaga, Marlene Dietrich and Frank-N-Futer in sequins, Dieter has cemented herself as one of the standout kabarett artists of her generation. She has stunned, aroused and terrified audiences from Berlin to Hong Kong, blending her soaring voice, sequins and her lascivious charm with a cut-throat wit, and a deviant eye for debaucherous mayhem!
There is no fourth wall, no rules, and no seat is safe in this dark and defiant den of iniquity. Grab your tickets quick and prepare yourself for a night of full-frontal fabulousness. It's risqué done right!
Don't forget to check out our pre show dining offers, available when you show your Club Kabarett ticket.
View gallery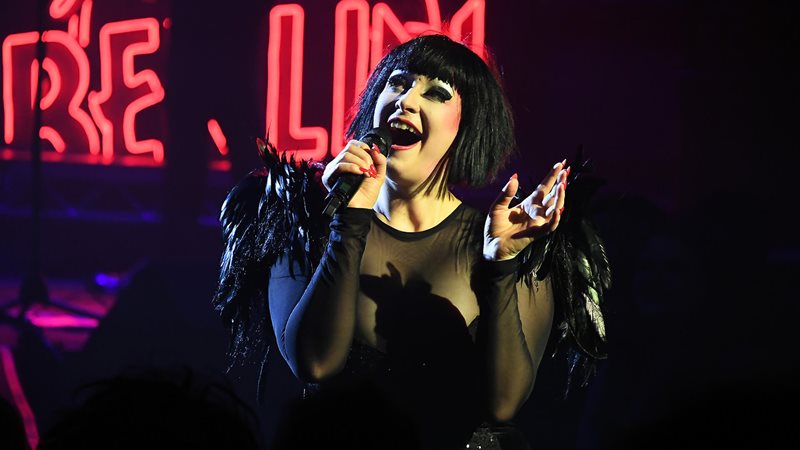 Stay up to date
Get the best of The Rocks straight to your inbox.