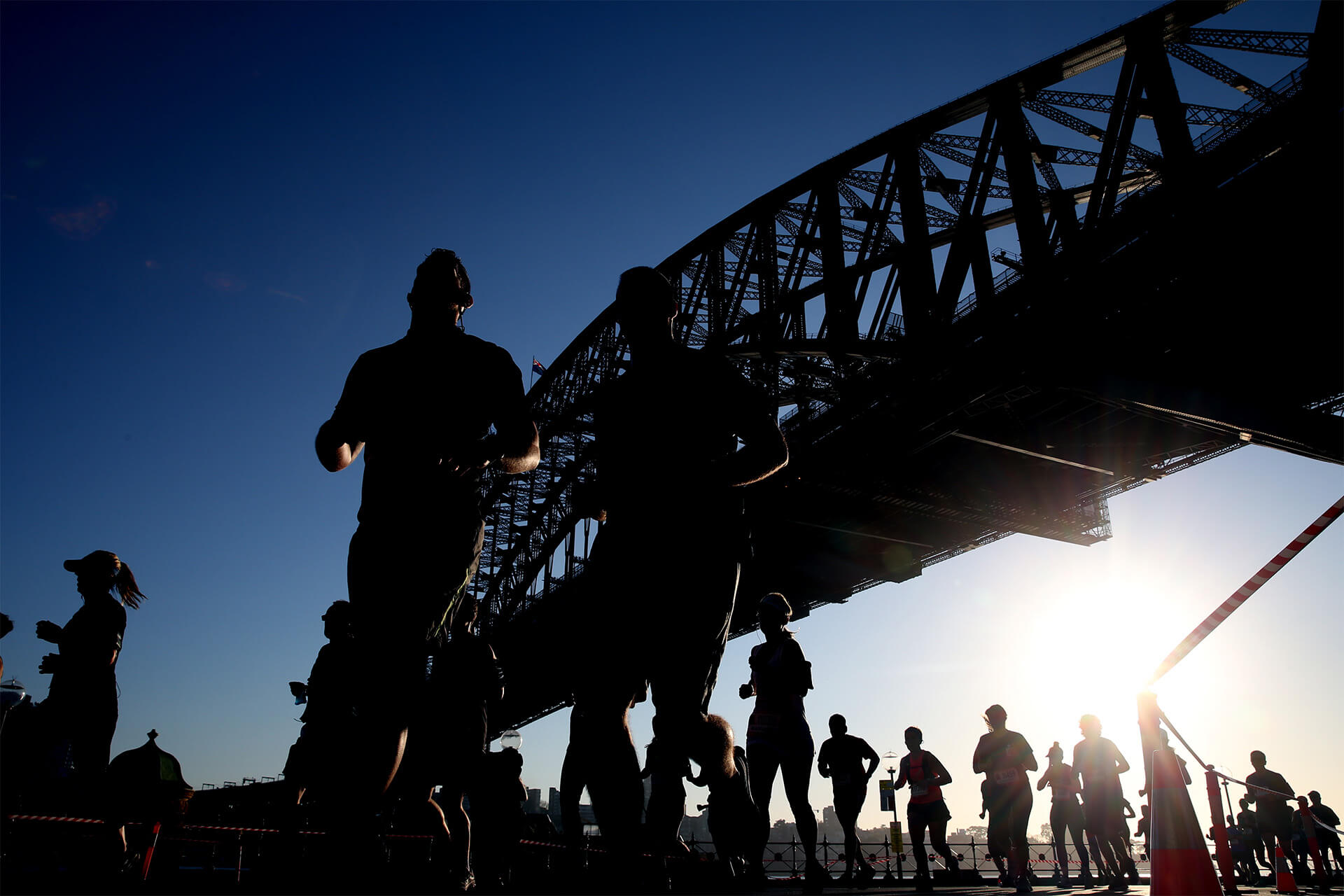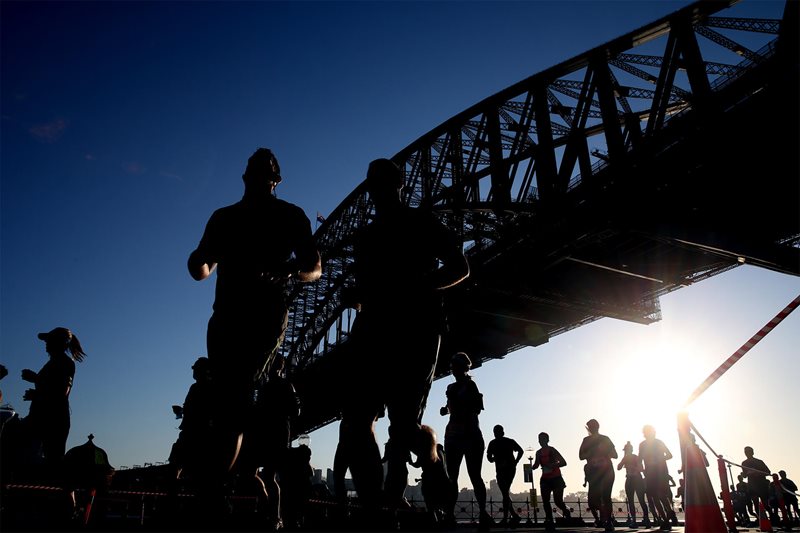 When
From 7.05am, Sunday 17 September
Where
Bradfield Park
Alfred Street South, Milsons Point
Run across the Sydney Harbour Bridge and finish at the Sydney Opera House.
The run that is fun for everyone with a distance for beginners to experienced runners. Choose from the Sydney Marathon, Sydney Marathon 21.1k (formerly the Half Marathon), Sydney Marathon 10k (formerly the Bridge Run) and Sydney Marathon Family Run 3.5k for a truly unforgettable experience.  A challenging and memorable run with three of the four distances finishing at the Sydney Opera House.
The only running event in Australia to be broadcast live each year, the Sydney Marathon, presented by ASICS, boasts over 40,000 participants from over 66 countries and has raised over $23 million dollars for charitable organisations since its inception.
The Sydney Marathon, presented by ASICS, is the sole remaining participant legacy of the Sydney 2000 Olympic Games. The event is owned by Athletics Australia and managed by Pont3.
Never miss out on events
Get updates on the latest events from The Rocks.
Stay up to date
Get the best of The Rocks straight to your inbox.