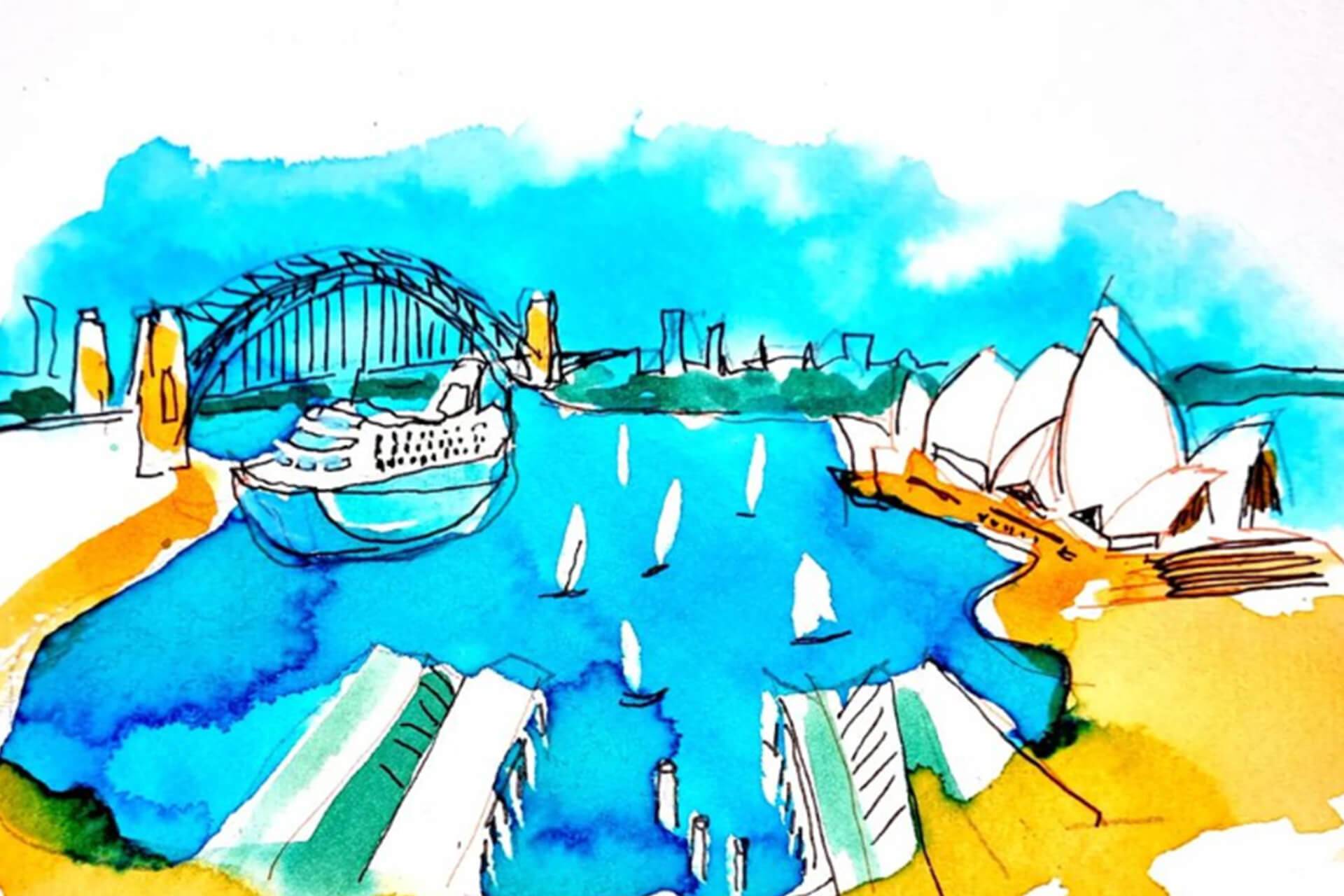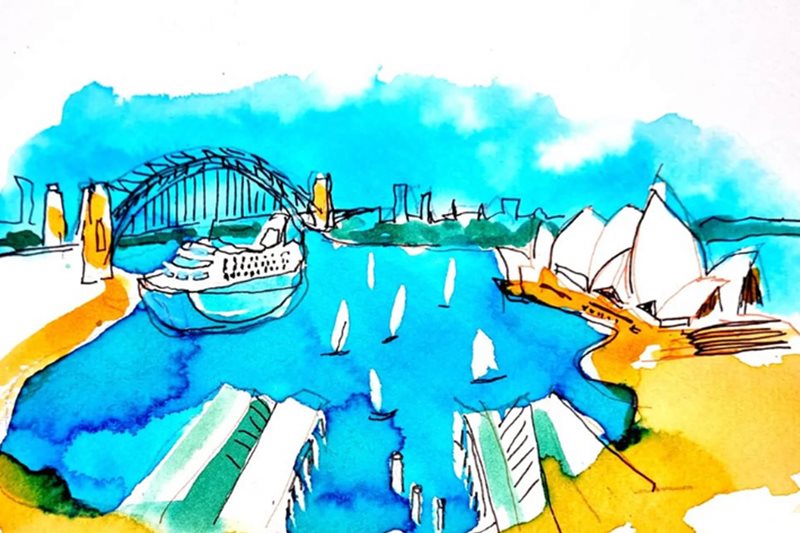 When
10.30am - 12pm, Sat 20 May
Where
Meet at 47 George Street then under bridge
Join Jane from Focal Point Paintings for a fun and relaxing watercolour workshop, underneath the iconic Sydney Harbour Bridge as part of The Rocks Markets workshop series.
Capture the light and colours of Sydney using watercolour and ink, translating onto your page where you'll learn the fundamentals of urban sketching, how to pick the perfect location with unique pen work techniques. Whilst mastering how choose and apply the right colours, attaining perfect proportions, simplifying your pictures, perspective and drawing on paint.
Through Jane's training, you will discover how to find inspiration around you and throw out the rules of precision to create an energetic and expressive sketches that are packed with personality and colour.
No experience or skills required, just your imagination!
Join The Rocks Markets every fortnight for a range of creative and engaging workshops, where you will meet the maker and walk away with a new or improved skill. Check out the other Meet the Maker workshops.
Never miss out on events
Get updates on the latest events from The Rocks.
Stay up to date
Get the best of The Rocks straight to your inbox.