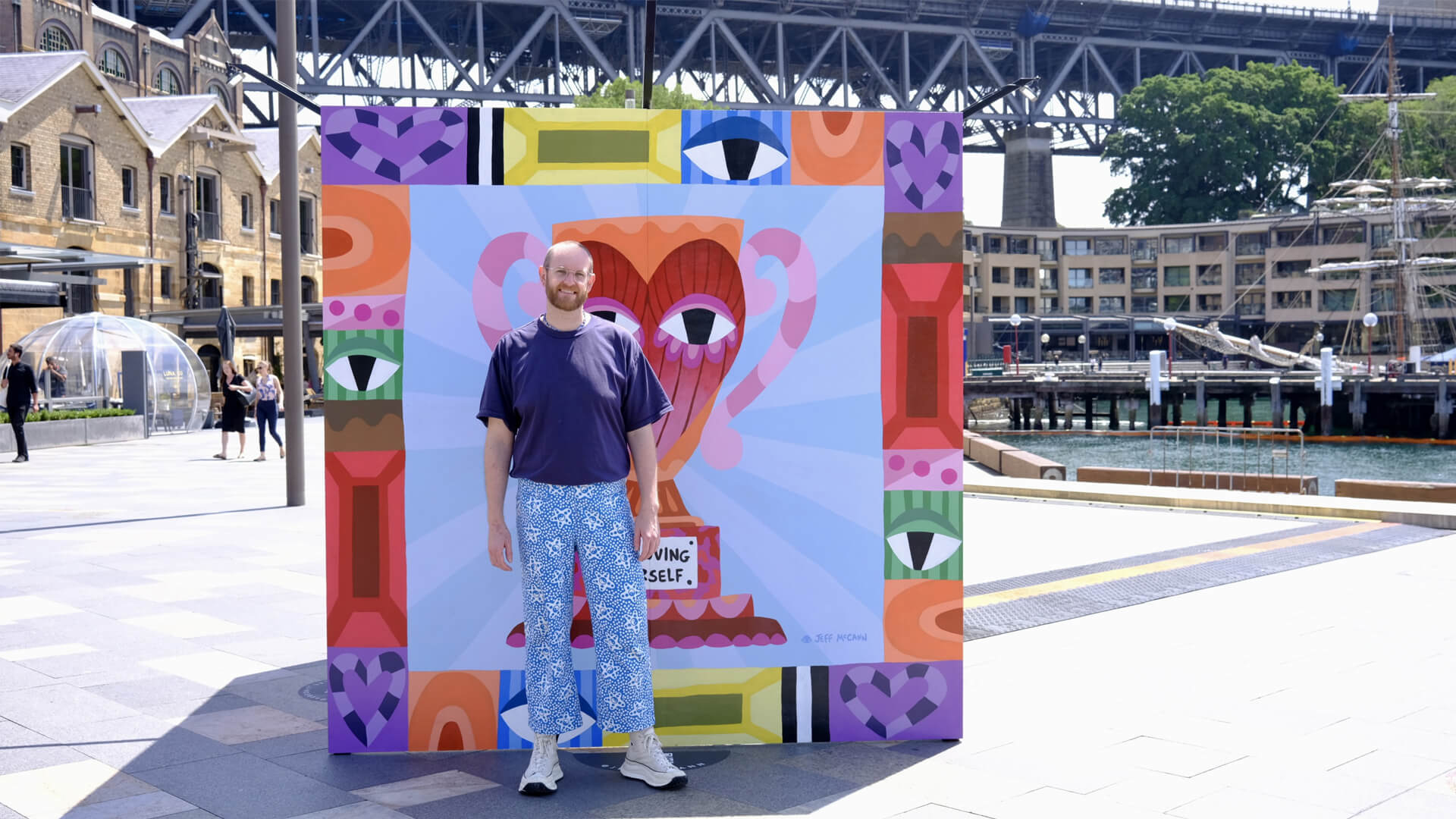 Past Event
Pride Art Trail
---
Where
Walk the trail from West Circular Quay through to Campbells Cove and Hickson Road Reserve.
Walk the Pride Art Trail from The Rocks to Darling Harbour, featuring inspiring artworks by the LGBTQIA+ and ally communities.
We're celebrating Sydney's fabulous queer community and technicolour diversity with the Pride Art Trail, featuring artworks by 7 members of the LGBTQIA+ and ally communities.

From the 21 February to 26 March you'll find these incredible works lighting up The Rocks and Darling Harbour foreshore.
Featured locations in The Rocks include West Circular Quay, Campbells Cove and Hickson Road Reserve.

In Darling Harbour you'll discover artworks in Cockle Bay, Tumbalong Boulevard and the Chinese Garden Forecourt.
The works explore concepts of sexuality, gender and self-love as well as projecting unheard voices and celebrating beauty. A kaleidoscope of colour and art in two of Sydney's most vibrant waterfront precincts, with artworks by award-winning creatives such as Jeff McCann, Abbey Rich, Micke Linedebergh, Elin Matida and more. 
See the map of The Rocks Pride Art Trail here.

Purchase a print in support of Minus18
If you've fallen in love with one of these stunning pieces and want to take them home, check out Art Aid's website where you can purchase a framed print. A portion of profits go to Minus18, an Australian Charity dedicated to improving the lives of LGBTQIA+ youth. 
Artworks Available: 
Never miss out on events
Get updates on the latest events from The Rocks.
Stay up to date
Get the best of The Rocks straight to your inbox.