Learn how to make and perform your own songs!
Created for students in Years 9-12, AIM's new high school music workshops provide incredible opportunities to explore song-writing, mentored by AIM's own accomplished musicians and educators.
This songwriting workshop is essential for any high school students curious about writing songs and performing and is a golden opportunity to work with an incredibly accomplished songwriters. Join us these school holidays and discover the songwriter and performer you were born to become.
Over 1 day students will work with professional Songwriter/Composer/Producer Dominic Cabusi to expand their song-writing skills in a collaborative and inspiring environment. They will workshop harmony, melody, style, lyricism, basic arrangement and/or production and artistic performance. Under his guidance they will use these new devices to write original music in collaboration with other students in the class to a present in a performance for family and friends at the end of the day. 
Monday 26 September
9am to 6pm
Performance for parents and friends commences at 5pm.
About Dominic

Dominic Cabusi is a Songwriter, Producer, Composer, Multi-instrumentalist and Session Musician who graduated from the AIM (Contemporary Performance) Bachelor of Music in 2014 and has been making a name for himself in the Australian Music Industry ever since.
As a songwriter he has seen bands (Ethix, Bleached Academy, Sound of Seasons, Levingstone, Sir Archer, Maari) perform to audiences of over 30,000, feature on TV shows such as Sunrise, Toasted TV and MTV and play shows along acts like Tonight Alive, Mariana's Trench and North East Party House. He has worked as a Session Musician for Sony and Warner music backing up Artists like Hayley Warner, Aston Merrigold, Nico & Vins and as a Composer / Producer has worked on multiple albums, singles and now two feature films encompassing a full Soundtrack & Score. He has also worked as a Writer and Producer for Sony Music Publishing / KPM Music and continues to write and compose Original Music for release and for film with his duo partner Bronte Maree O'Neill (also an AIM alumni).
He spends his days Composing, Writing and Producing at his Production Suite at Messiah Studios and still finds time to gig on the weekends; playing double bass, electric bass, keyboard, guitar and singing.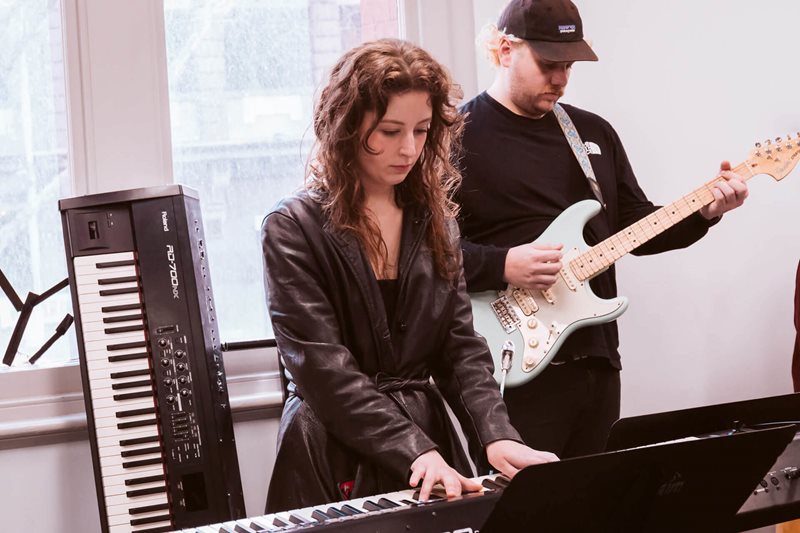 When
Monday 26 September, 9am to 6pm
Performance for parents and friends commences at 5pm.
Where
27 Nurses Walk
The Rocks NSW 2000
Stay up to date
Get the best of The Rocks straight to your inbox.