To begin the journey, we recommend you attend the "feel a connection to the past and present at Vivid Sydney. Wayne's art connecting land and people through a breathtaking projection of First Nations Photography animations, will be shown between 5.40pm and 6pm nightly on the Sydney Harbour Bridge pylons as part of the 'first light' ceremony.
This celebrates the Gadigal people and our special land. Told through Wayne Quilliam's photography and animated graphics, this towering projection looks at the balance of our world and reveals how everything is connected.
Cultural Experience Event 
Don't miss out on the unique immersive experience encouraging all Australians to walk with the original custodians of this beautiful country - The Art of Connection. The night has been created to bring a greater understanding and appreciation of Aboriginal and Torres Strait Islander culture, history and knowledge through art wine and food.
You will explore the deep connection Indigenous people have with 'Country', and how the stories of our ancestors are passed down through generational sharing.
You will learn about tradition, the Dreaming, lore, and language from communities from the Tiwi's to Tasmania,Broome to Borroloola.
Highly acclaimed Aboriginal artist, author and storyteller Wayne Quilliam will encourage group participation in a captivating live immersive experience
This is a masterpiece of authentic Aboriginal storytelling that will pass down significant truths in a progressive and inclusive insight into art, culture, and community.
Master storyteller, A.Professor Wayne Quilliam brings more than 30 years' experience of working and living in Indigenous communities across Australia. His knowledge and connection to country is like no other as he shares the stories that have been passed to him by community.
The event will include your choice of the following meals Please select one in the Add On's section when purchasing your ticket.
ROO BURGER - kangaroo pattie w/ double cheese, dijon, bush tomato relish,kale saltbush slaw, fried onion & pickles anda side of seasoned chips.
FISH & CHIPS - two pieces of battered fish w/ bush seasoned chips, lemon myrtle tartare, lemon wedges & side salad.
BUSH SALAD - muntrie salsa, tomatoes, capsicum, red onion, mesculin & grilled haloumi w/ bush tomato wattleseed dressing.
CHEESE BOARD - a selection of aged cheddar, triple cream brie & edam w/ dried fruits, nuts & davidson plum spiced pear paste. Served w/ Kurrajong Kitchen Lavosh & artisan crackers.
Complimentary Mt Yengo wines and soft drinks will be served during the event.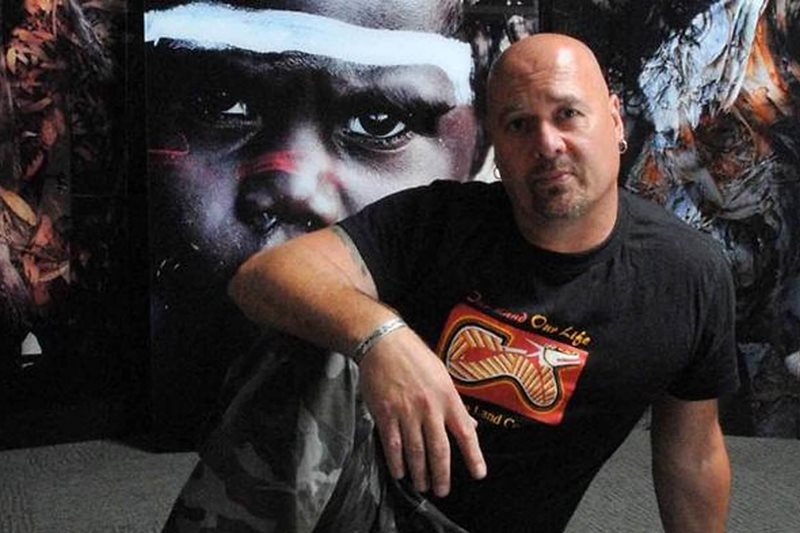 When
Fri 10 & Sat 11, 6pm - 7.30pm
Where
102 - 104 George Street,
The Rocks NSW 2000
Never miss out on events
Get updates on the latest events from The Rocks.
Stay up to date
Get the best of The Rocks straight to your inbox.