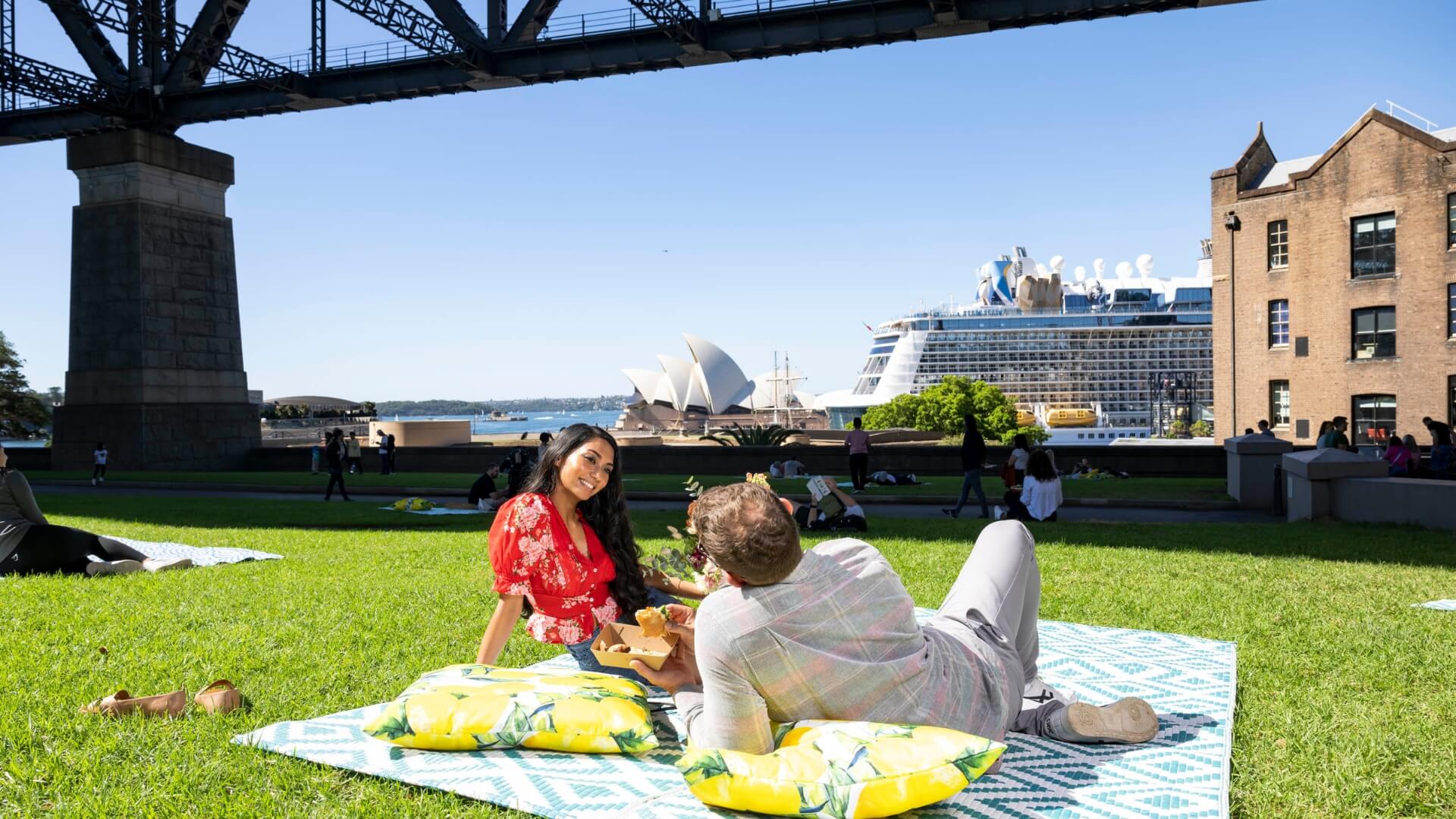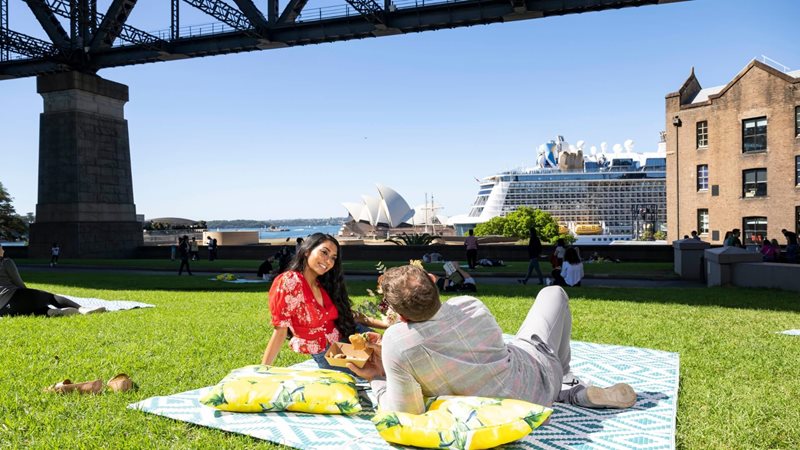 Event
Picnic under the Bridge
---
When
10am-5pm, Saturdays and Sundays
Where
Find us at the corner of Lower Fort St and George St at Dawes Point Park, right under the Sydney Harbour Bridge.
Where is Sydney's best kept secret picnic spot? Right here in The Rocks of course!
After making your way through The Rocks markets, head over to Dawes Point Park to enjoy free picnic rugs, cushions and blankets for the ultimate picnic experience.
Enjoy your food and drink while taking in a stunning view of the Sydney Opera House, in a sundrenched space right under the Sydney Harbour Bridge.
Whether it's a morning toastie and coffee, long afternoon lunch or anything in between, The Rocks Markets have got you covered with an impressive selection of food and beverage options to tantalise your tastebuds. Grab some foccacia to share, paired with a glass of bubbles or even some ice cream for dessert.
Picnics will never be the same again, come on down to The Rocks Markets on Saturdays and Sundays to enjoy your very best picnic!
No bookings are needed to enjoy this beautiful space, simply arrive between 10am-5pm on weekends and enjoy beautiful harbour views among our sun-drenched space.
Stay up to date
Get the best of The Rocks straight to your inbox.