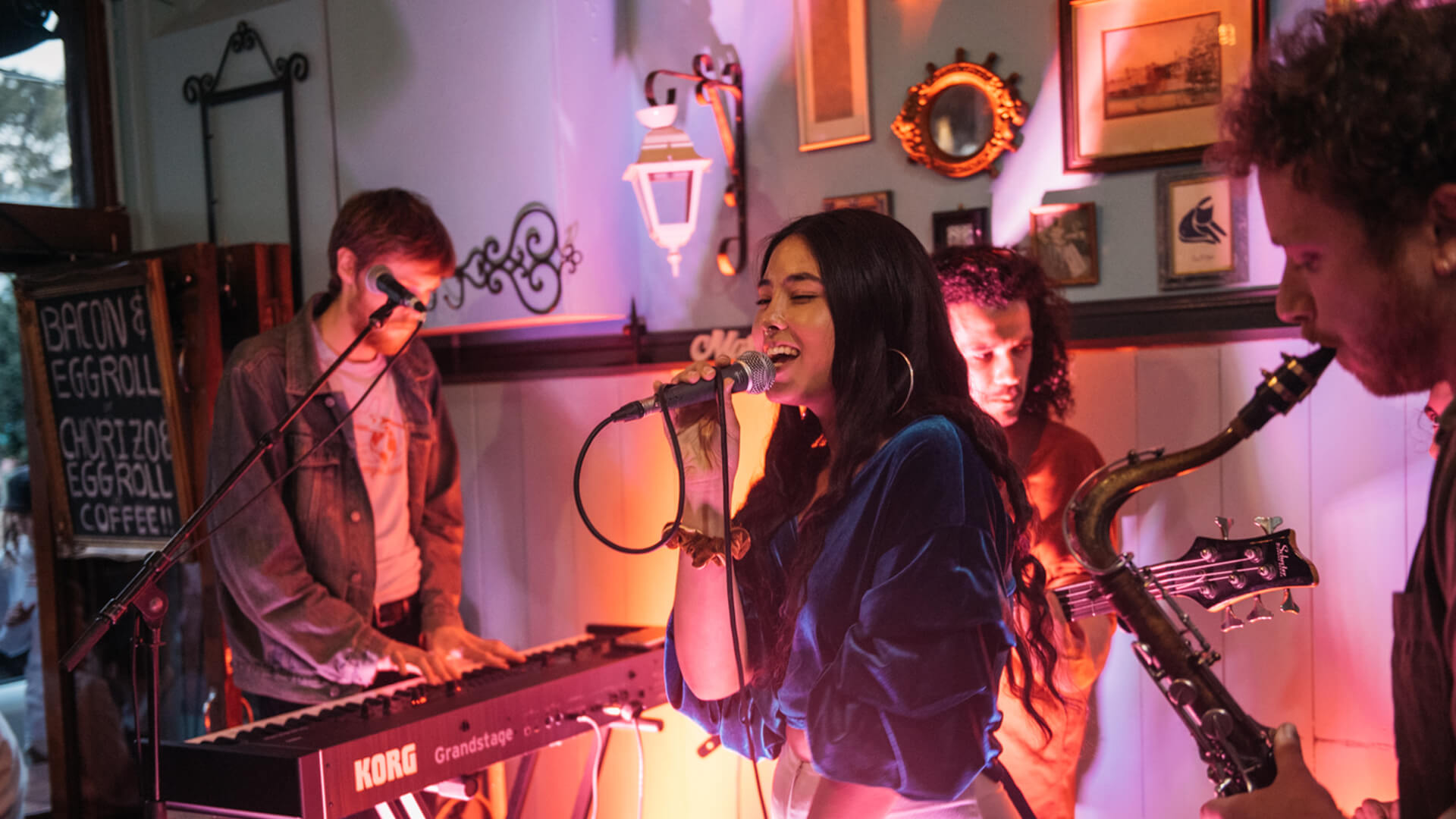 THE ULTIMATE VIBE
Fringe Ignite
Get ready for a massive night of good tunes and great vibes.
Over 20 artists. Unique Spaces. 1 music filled evening. 
Fringe Ignite returns to The Rocks on the evening of 2 September to mark the official opening of Sydney Fringe Festival. Explore the charming laneways and discover over 20 acts performing in pop-up locations all evening. Start your night outside AIM at Nurses' Walk and meander your way up through the precinct all the way to the Observer Hotel. See performances in doorways, amble through piano bars and find unique music in secret laneawys. 
Discover gorgeous historic venues and the best party-vibes at The Rocks.
Never miss out on events
Get updates on the latest events from The Rocks.