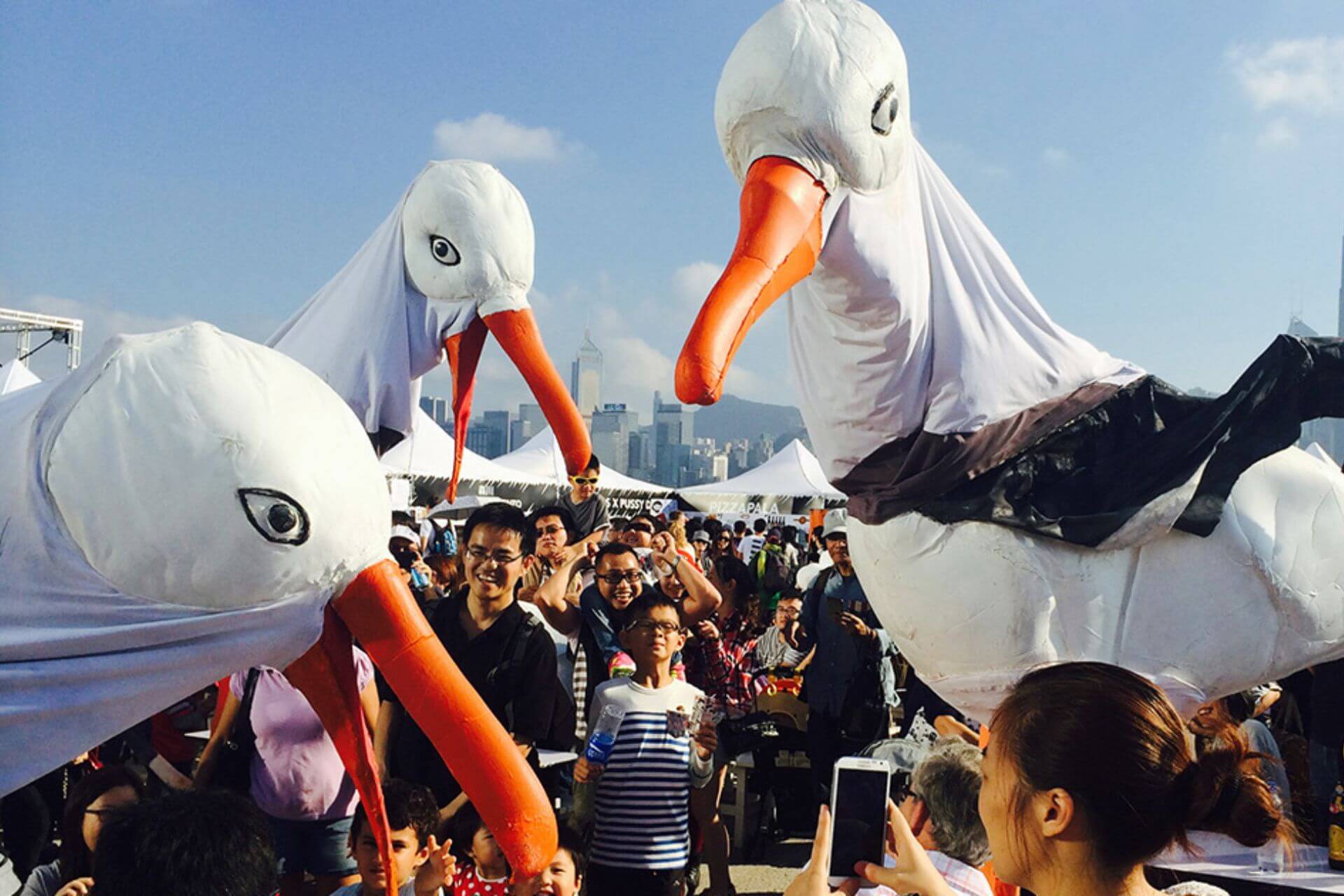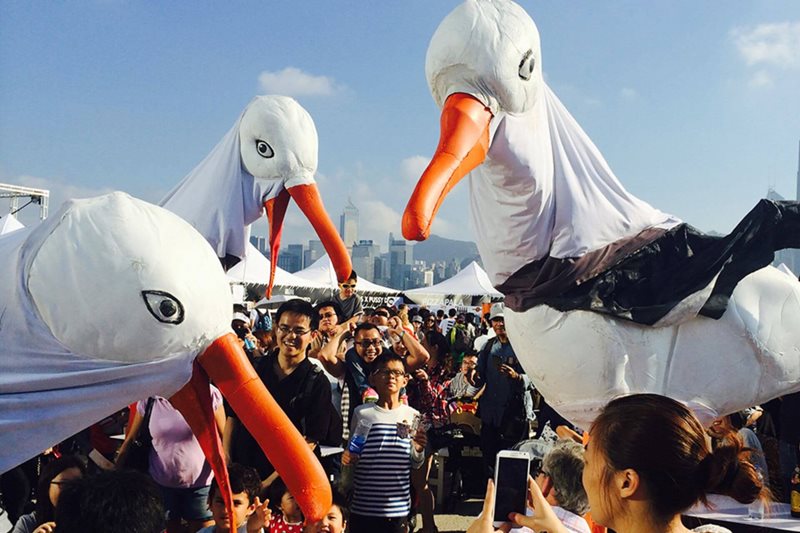 Hide your hot chippies from the Snuff Puppets at Sydney Festival 2024.
Based in Naarm/Melbourne, the always anarchic Snuff Puppets have built an international reputation for puppetry that breaks down all barriers between performer and audience.

Seagulls is classic Snuff: out and about, in your face and in this case, likely to be rooting around in your shopping bag, flying off with your hat or fighting for that one thing all gulls go mad for – a hot chip.

Since 1992, Snuff Puppets have been unleashing their giant hand-made puppet spectacles on millions of people worldwide and the company has amassed a huge online following, racking up over 300 million views on its award-winning YouTube channel.

From Belgium to Taiwan, Bulgaria to China, thousands have had a close-up encounter with these unruly but charismatic Aussie scavengers. And now, Seagulls will be flocking to Summerground, The Thirsty Mile, Bondi Beach and Circular Quay this summer in free roaming performances. Keep your wits about you, Sydney. 
"The squawking birds waddled after cyclists and charged at people whipping their phones out to record the spectacle."
- The Strait Times (Singapore)
Stay up to date
Get the best of The Rocks straight to your inbox.