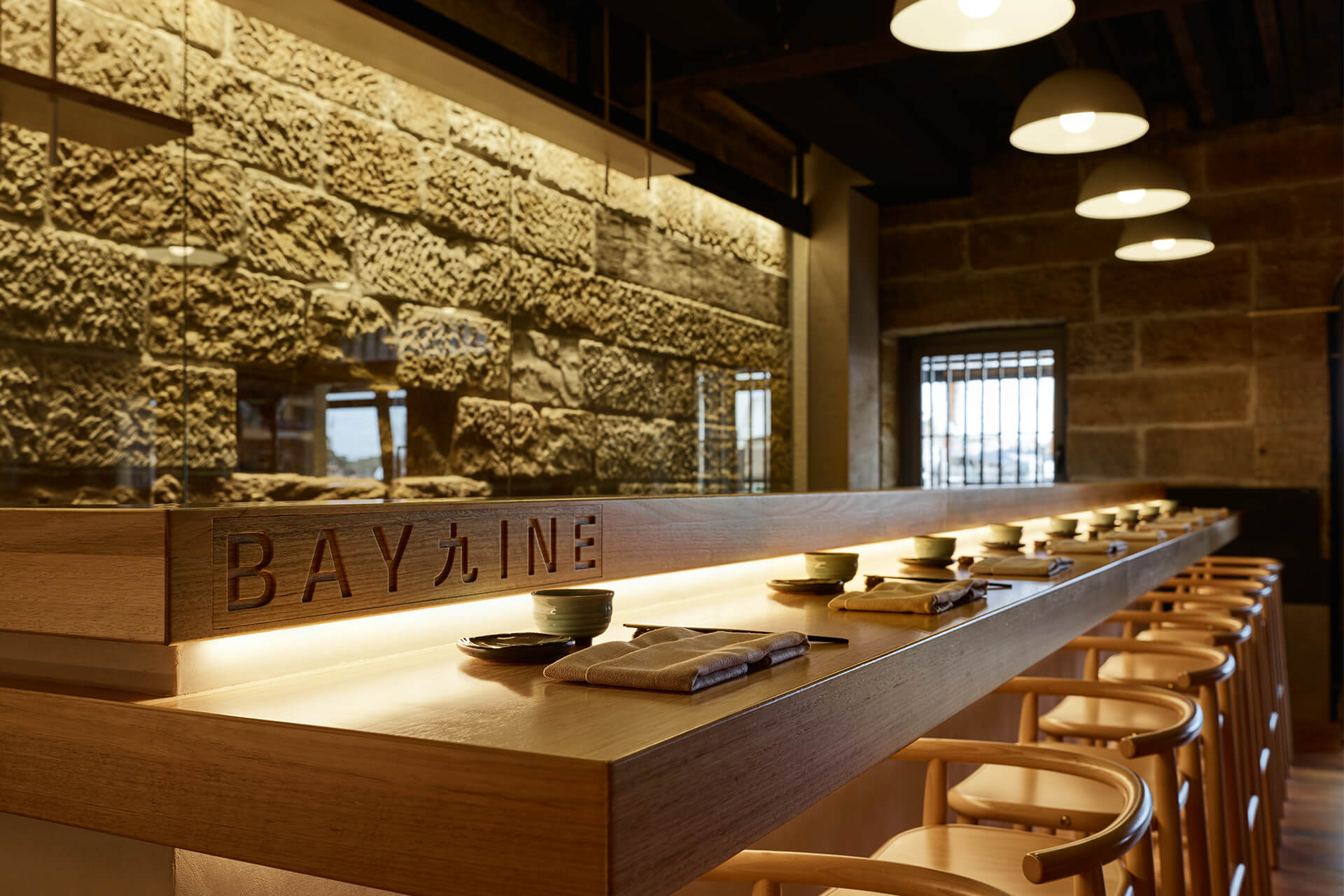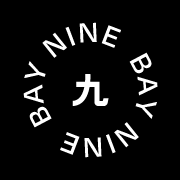 Eat & Drink
Bay Nine Omakase
---
---
Address
Bay 9, 7-27 Circular Quay West,
The Rocks, NSW, 2000
Opening Hours
Monday & Tuesday, closed
Wednesday, 5.30 – 10.30pm
Thursday – Sunday, 12pm – 10.30pm
Bay Nine Omakase joins the flourishing Campbell's Stores waterfront, helmed by one of the youngest omakase Head Chef's in Sydney, Tomohiro Marshall Oguro.
The 10-seater counter omakase dining experience places guests in Oguro's hands for an intimate, personal presentation of 11 courses. The idea of the omakase - which loosely translates to 'let me choose for you' - is to place your trust in the hands of the chef, allowing them to select the most fresh and fitting dishes. Oguro's menu favours Edomae-style sushi and balances tradition with originality.
Fish is presented seared, salted, blanched, steamed, grilled, marinated or aged, depending on the technique which brings out the best flavour in the produce. Oguro utilises the tsumoto-shiki bleed-out method for ageing fish, which enables him to harness the umami notes of a fish during the ageing process, without stripping it of moisture. It is a technique not many seafood chefs use in Australia but is one that enables Oguro to coax the best out of certain fish, such as alfonsino.
Oguro has collected an inimitable tapestry of experience over the past decade, working alongside renowned seafood specialist and restaurateur Stephen Hodges, acclaimed sushi chef Naoki Fukazawa (Yoshii, Sushi-E, Ocean Room) and Executive Chef and founder of Manmaruya, Hideki Goto.
A year with Cummins Seafood in Sydney purchasing seafood for restaurant wholesale cemented firm relationships between Oguro and the finest local seafood suppliers. These are now leveraged daily as Oguro crafts the day's menu around what has been caught within the last 12 hours. Right now, you might find the likes of Yellowtail Kingfish, sand whiting and Eastern Sea Garfish on the menu while the next few months will see Flinders Island scallops, bigeye tuna and blue swimmer crab transitioning into the dishes as they come into season.
Oguro believes delivering an outstanding omakase experience rests on three key elements – quality produce, organisation and rapport with your guests.
Bay Nine Omakase have designed a space that complements the historic framework of the building. The restaurant footprint is modest at just 68sqm but the impact of the up and down-lit mid-19th century sandstone walls is mighty, providing an enchanting distraction while you await your next course. The six metre blackbutt omakase counter strips almost the length of one wall while a display of sake and Japanese spirits adorns another. The otherwise simple décor is intentionally sparse and reflects the Japanese Kanso design principle of minimalism while the soft, natural colour palette and blonde timber tones complement the warmth of the walls.
Sake naturally takes centre stage on the beverage menu with more than 40 varieties on offer, alongside a couple of sake flights and a collection of predominantly Japanese spirits. The wine list has a more local emphasis with Australian producers dominating. If you are in the mood to celebrate, make a beeline to their Icon collection of wines which includes the 2007 Henschke Hill of Grace Shiraz Magnum ($2,875) and 1996 Penfolds Grange Hermitage Bin 95 Magnum ($3,500).
The intimate 11-course omakase dining experience at Bay Nine Omakase is reserved for the 10 guests sitting at the counter. If you don't manage to secure a spot there, there are a handful of tables available on the main floor, taking the total seating capacity to 26. If you dine at one of these tables, you will receive a six-course set menu for lunch ($95) and an eight-course menu for dinner ($120). The omakase counter menu is $180 per person for 11 courses and is available for lunch and dinner. Lunch bookings at the omakase counter are at 12pm and dinner bookings are taken for two seatings, 5.30pm and 8pm. More flexibility is available if you choose to dine at a table or for lunch.