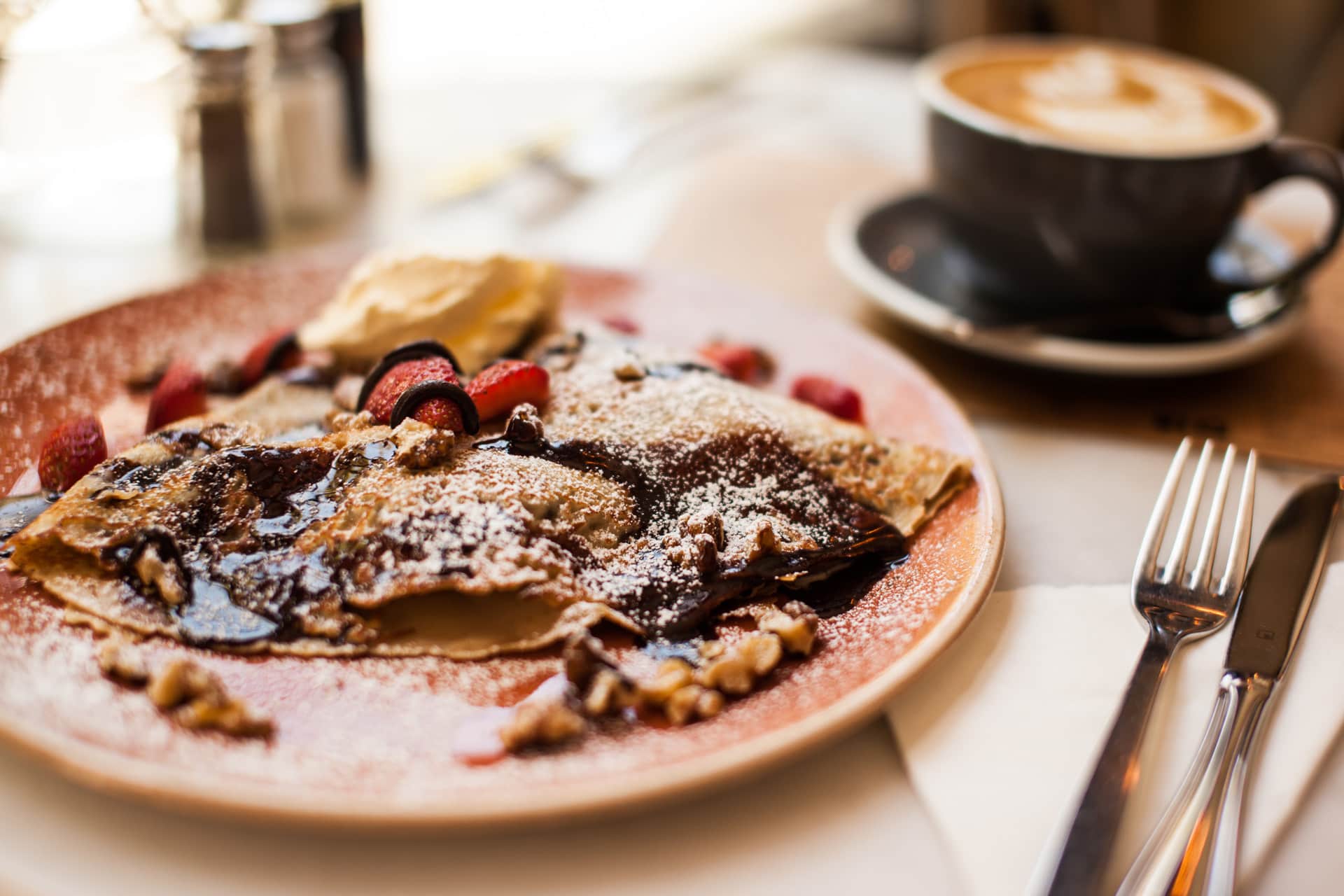 View gallery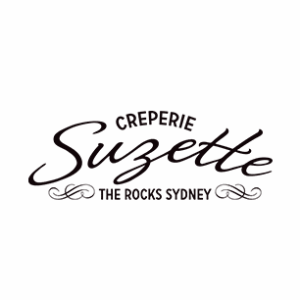 Eat & Drink
Creperie Suzette
---
---
Address
34 Harrington Street
The Rocks
Opening Hours
8am - 1.30pm daily

Creperie Suzette are now allowing dine in customers, adhering to the latest rules by the NSW Government.
A tempting selection of sweet and savoury treats with Double Roasters coffee.
Inspired by the nostalgia of France and a deep-seated passion for heart-warming foods, this classic French café and creperie is tucked away in The Harbour Rocks Hotel on Harrington Street.

The team of French crepe-makers serve up a delicious selection of sweet and savoury crepes and galettes, made from locally sourced produce and ingredients. And in classic Sydney tradition, good coffee goes hand-in-hand with great food. Their brew of choice is Double Roasters single origin blend. A selection of wine, cider, and locally brewed beer is also available if you fancy a tipple.
Evan's Stores - 34 Harrington Street, The Rocks
Built 1887, in 1895 the Australian Order of Industry and the Active Service Brigade announced the opening of a barracks for unemployed single men, The Wentworth Falls Barracks Harrington Street, where bed and breakfast could be had for 3d a night.
The advirtising announced there was enough room for 500 men, and the barracks would 'meet a want Keenly Felf by mant Men who are Workless'. John Dwyer became the Master Worker of the Brigade and manager of the barracks. In the desperate conditions of the 1890's depression, the brigade assisted the unemployed by estrablishing barracks in a succcessions of buildings around Sydney, providing lodgings and breakfast for a few pence 'preventing hundreds of decent me from becoming pauperised' and helping them 'to hold out, until they have got employment and helpeed themselves'. The aim of the organisation was not to provide charity, but self-respect and reliance. From 1905 until the early 1930's the stores were occupied by tennants whose businesses included: indentors and importers; checmist and druggists; sheep shearing machinery; a wool and skin store; an electrical engineer and an oil merchant; and polish and ink manufacturers.