04 Oct 2023
8 reasons to visit the Blak Markets in The Rocks
The Blak Markets connect First Nations creatives with the local community. Just in case that's not reason enough - here are 8 reasons to visit!
First Nations peoples are custodians of the longest continuing culture on earth, with over 65,000 years of history. Over that time they've developed unique art, dance, textiles, crafts, bushfood and a deep understanding of the land.
The Blak Markets are a chance to experience First Nations culture, connect directly with First Nations creatives and support their businesses.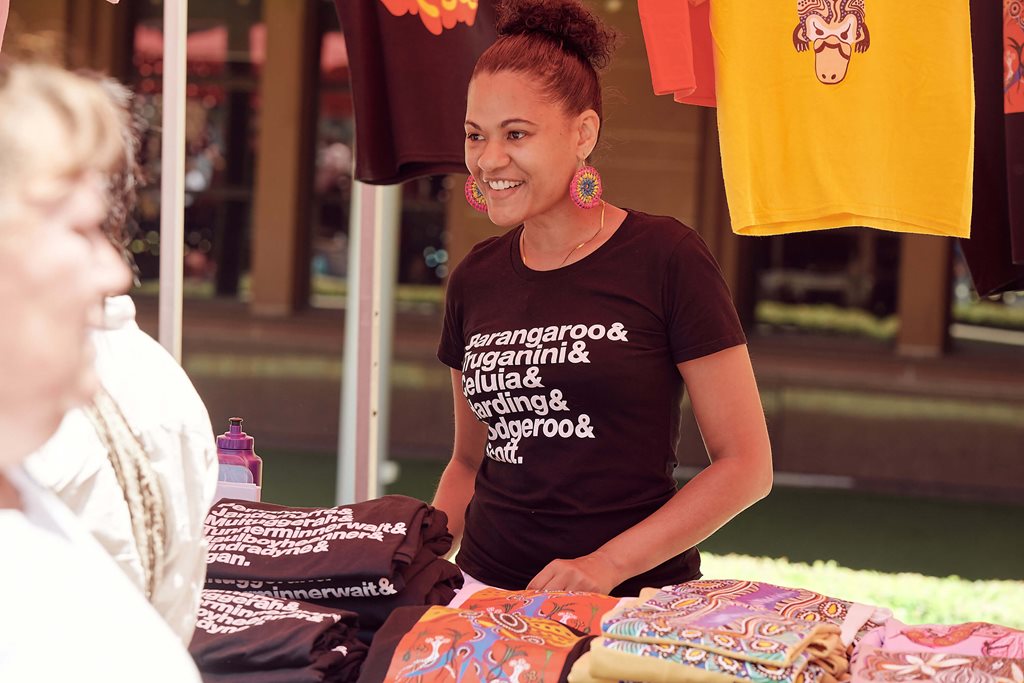 Support Indigenous makers
The Blak Markets are an ethical way to support Blak-owned businesses, from artists and jewellery makers, to woodworkers and growers. You'll shop knowing that 100% of the proceeds of your purchases are going back into First Nations communities.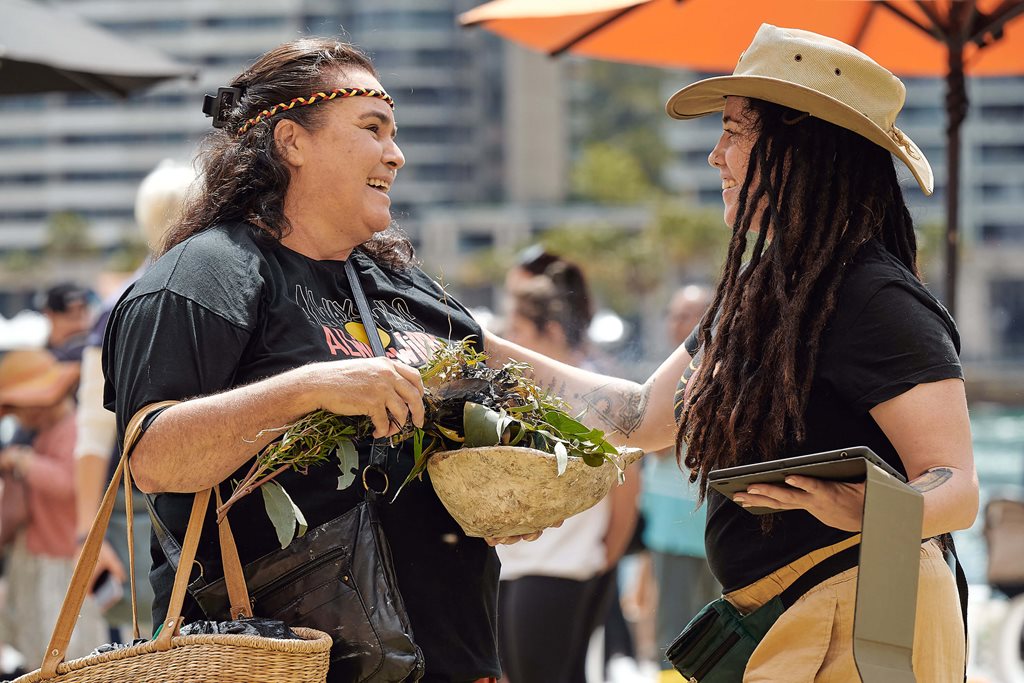 Experience and respect First Nations culture
Aboriginal and Torres Straight Islander culture is fascinating, colourful and rich. Visit the Blak Markets and you'll experience it first hand, with a Welcome to Country, Smoking Ceremony and much more.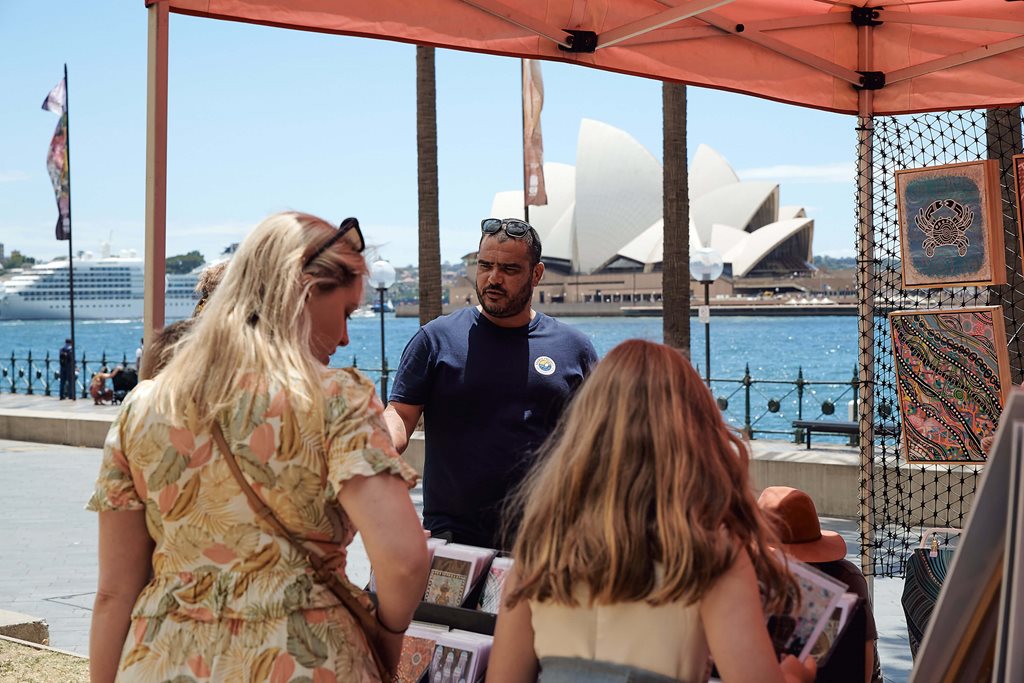 Connect directly with the artists and business owners
The arts, crafts, food and homewares at the Blak Markets are fascinating in themselves. But what's even more interesting are the people behind them. The Blak Markets is a chance to meet the makers, have a yarn and discover the stories behind their creations.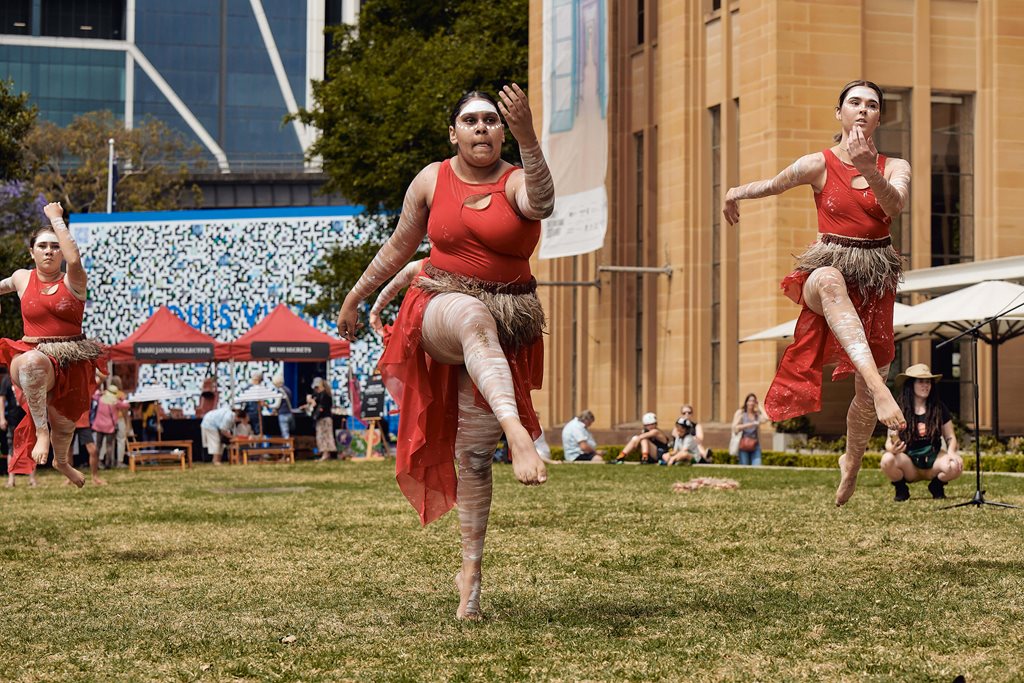 See traditional dances
The Blak markets are home to some of the finest First Nations dance groups. Over the course of the markets, catch the Jannawi Dance Clan and Muggera Dancers as they bring the Blak markets to life. See them perform traditional dances and ceremonies, telling stories of their ancestors, Country and dreaming. Their goal with every interactive performance is to help themselves and their audience strengthen their connection to Country and activate personal and collective healing.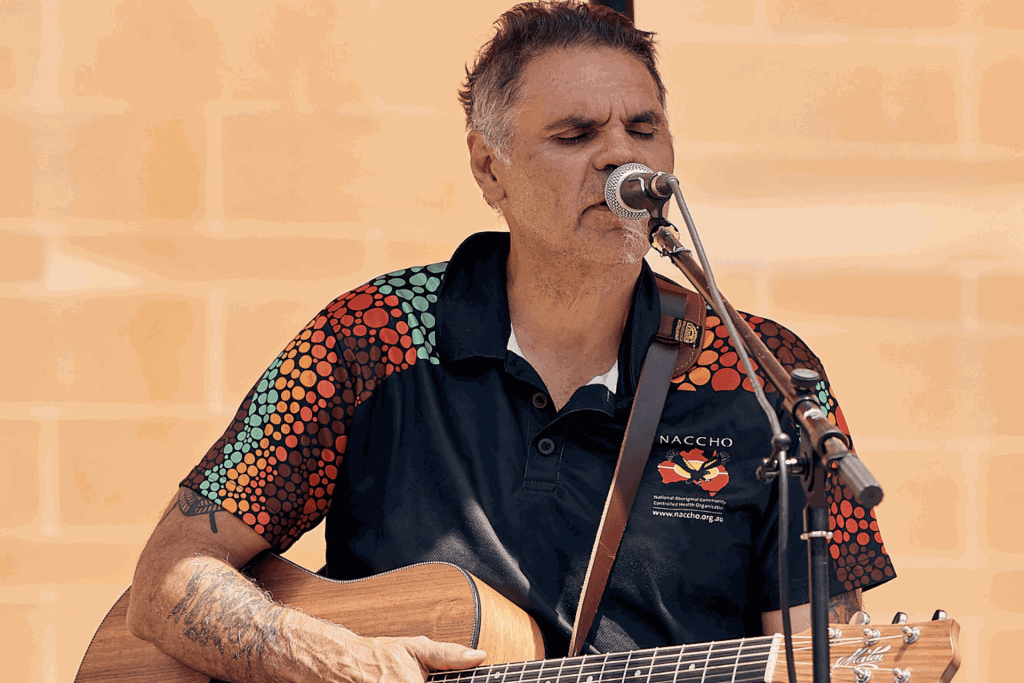 Catch live performances from talented musicians
Like live music? You're going to love the Blak Markets. The Rocks edition will feature performances from Blak artists, including instrumentalists, singers and songwriters. The upcoming markets will feature singers Maddi Lyn and Jack Hickey. Be sure to check out these talented performers, and let yourself be immersed in the vibes.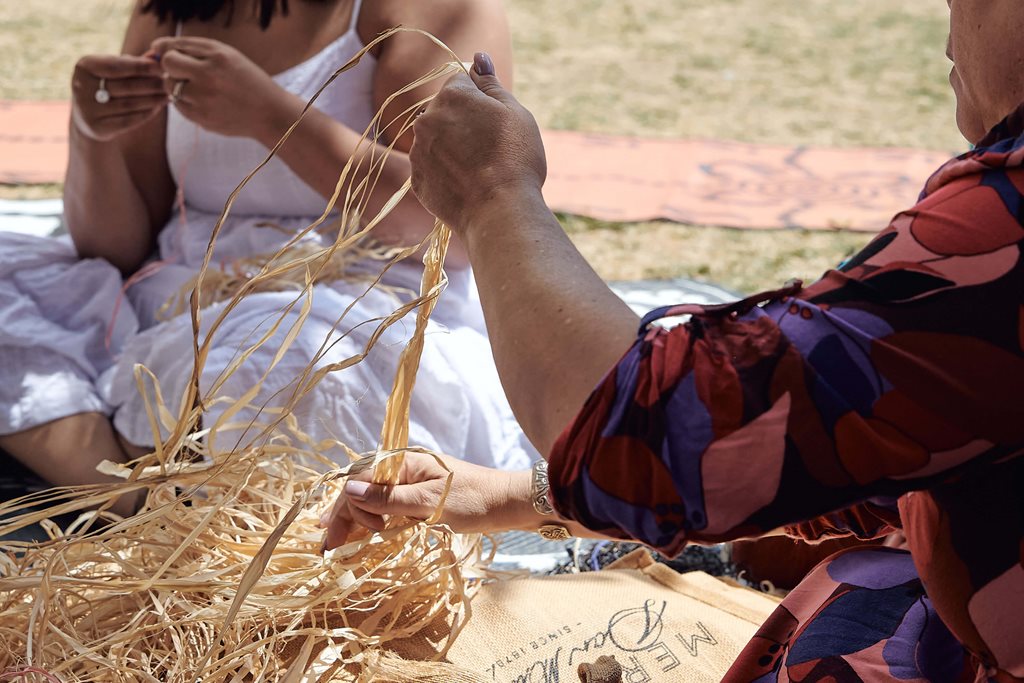 Learn to weave for free
First Nations Peoples have produced a range of woven products for millenia, which were (and are) used to carry food, collect wild honey and perform ceremonies. The Weaving workshops at the Blak Markets are your chance to learn an age-old weaving technique for free. On Saturday, learn from Magpie Song Healing and on Sunday, learn from Aunty Karleen Green.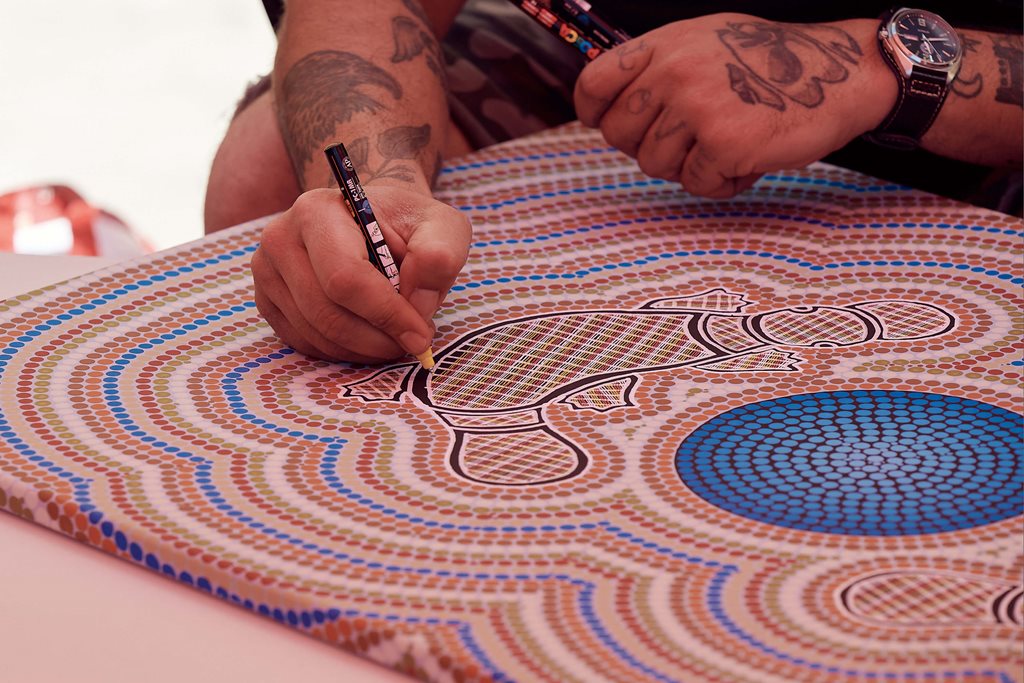 Discover one-of-a-kind authentic artworks
Blak art is an expression of Country, providing a connection with its creator. At the Blak Markets you'll have the chance to meet several First Nations artists, view their works and hear the fascinating stories behind them.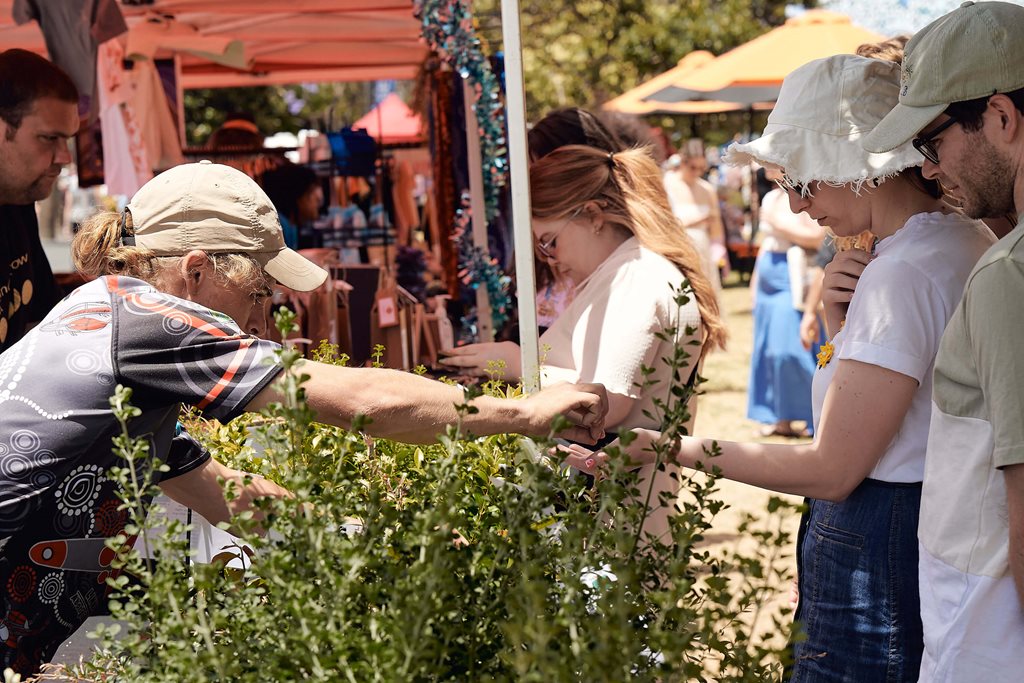 Buy native plants and bush tucker
IndigiGrow is a social enterprise that aims to sustain people, land and culture by propagating and growing Australian native edible plants. They employ 10 local First Nations staff, have an online shop, retail outlet and market stall where they sell native food, from thornless raspberries to NSW native ginger.
Stay up to date
Get the best of The Rocks straight to your inbox.