10 Nov 2021
Make magical moments with these celebration dining spots
Work is winding up for the year and Christmas is coming - it's time to celebrate! Mark the occasion with a feast at one of The Rocks best restaurants.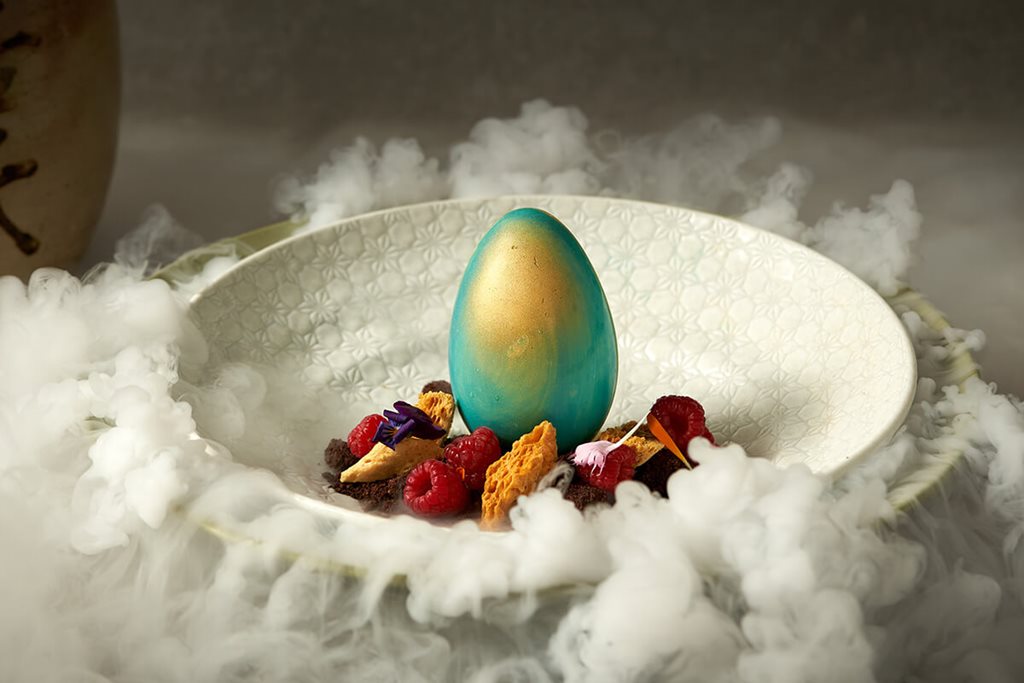 The Rocks is home to some of Sydney's best gastronomic experiences, from elegant Japanese fine dining to wood-fired, barbeque deliciousness. These refined restaurants are perfect if you want to impress someone special or celebrate an occasion (like your last day of work for the year).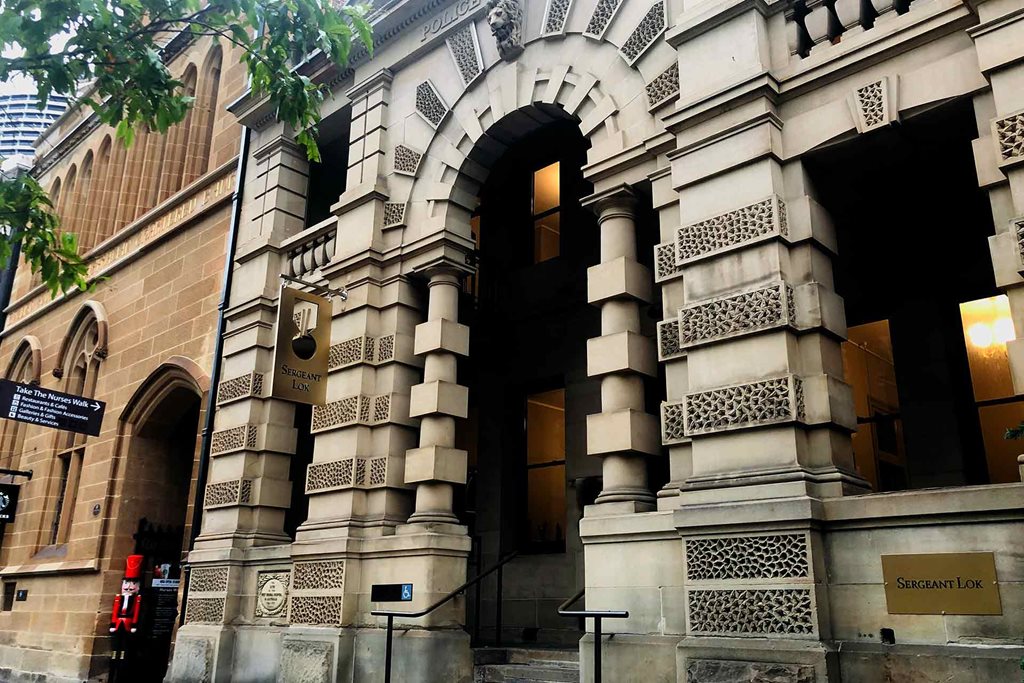 Sargeant Lok
When you fancy a night that's a little special, a little unusual - Sargeant Lok always delivers. This modern Chinese restaurant is housed in one of Sydney's oldest police stations with holding cells and charge rooms converted into dining rooms. The food is just as special as the venue. It's a fresh, modern take on Chinese cuisine, served with creative cocktails.
Sake Restaurant
Set over two levels, this elegant Japanese smart diner boasts a fresh sushi bar, a menu of elegant Japanese-Australian fusion dishes, and a glorious selection of dozens of delicious sakes. Sake's menu is refined but accessible, with delicious sharing bites like toothfish with miso butter and kingfish in sesame dressing. Make sure to save some space for their Dragon Egg - their summer-inspired dessert has a luxurious combination of yuzu jelly, chocolate soil, raspberries, and honeycomb, and surrounded with billowing dry ice.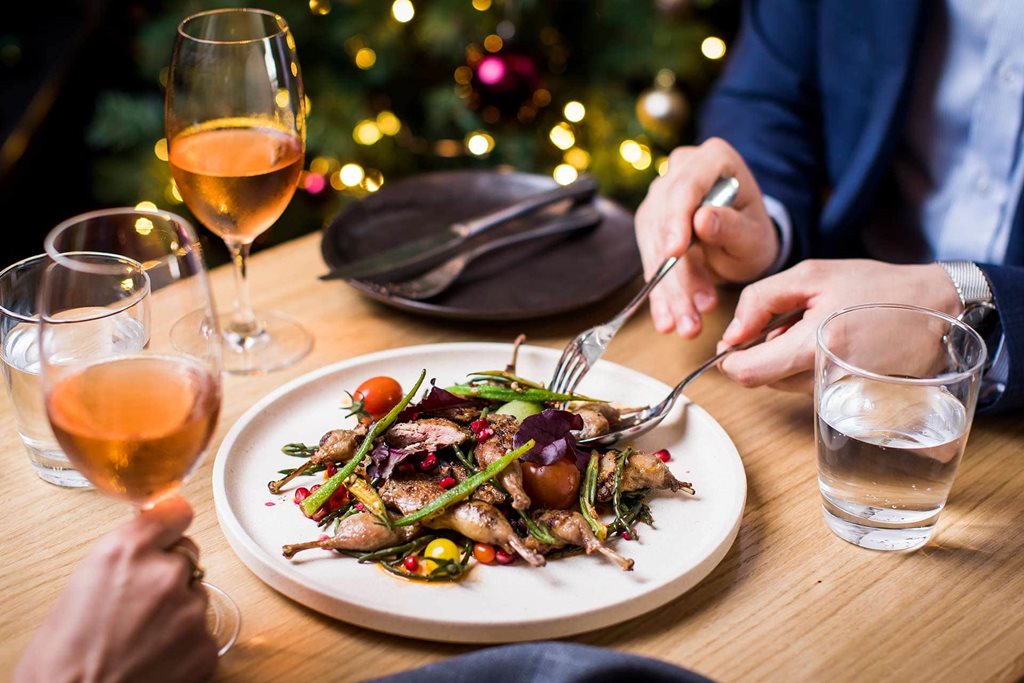 Pony Dining
Pony is an iconic restaurant in the heart of The Rocks where almost everything on the menu is cooked on a wood-fired grill. Kind of like a barbeque - just 10x better. Despite their ancient cooking methods, you can expect a refined modern dining experience, a wine list that's pages long and plenty of cocktails - perfect to help you get into a festive mood.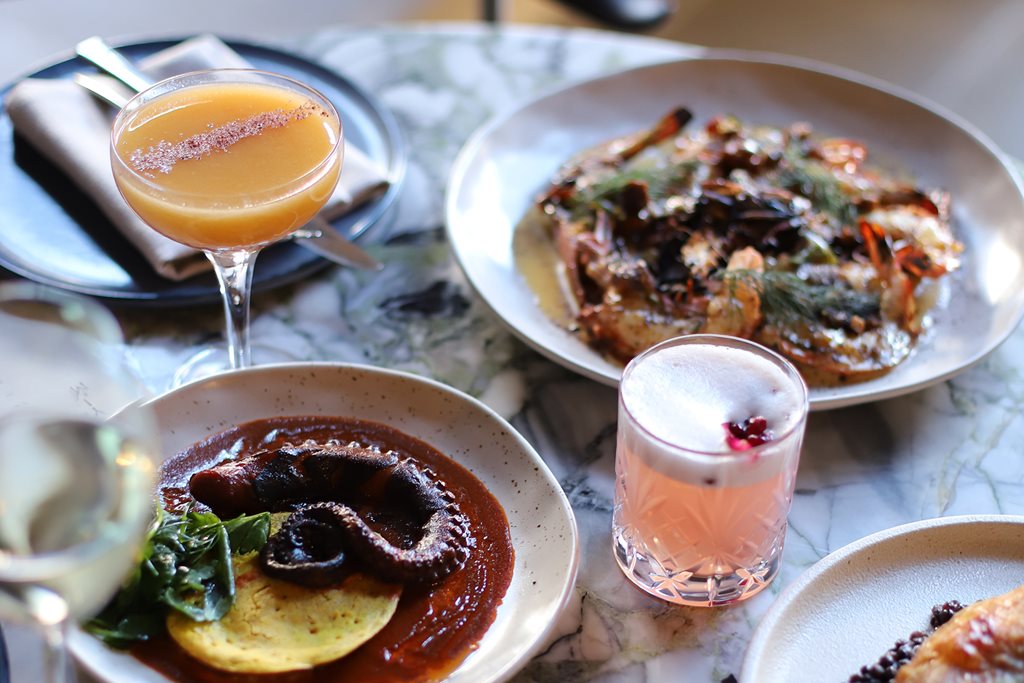 Tayim
Tayim inventively fuses Sydney style and local produce with traditional Middle Eastern/Israeli cuisine. Their intriguing cocktail menu does the same, with drinks that feature exotic flavours like zaatar and cucumber syrup. Add a charming, heritage space and golden sandstone walls and you've got a dining experience fit for a Christmas feast.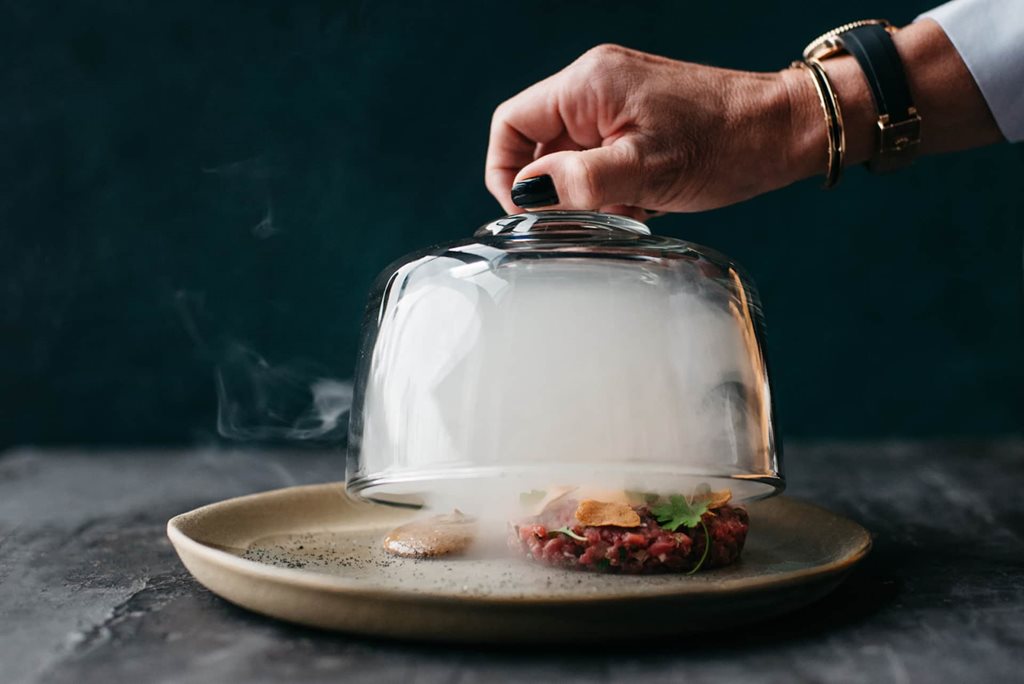 6HEAD
6HEAD is serious about steak. They stock some of the highest grade wagyu in the country. We're talking cuts that melt in your mouth and drop umami bombs all over your tongue. If you're not drooling yet, you will be when you see 6HEAD's extravagant steak-led menu, pages-long wine list and elegant, heritage-style dining.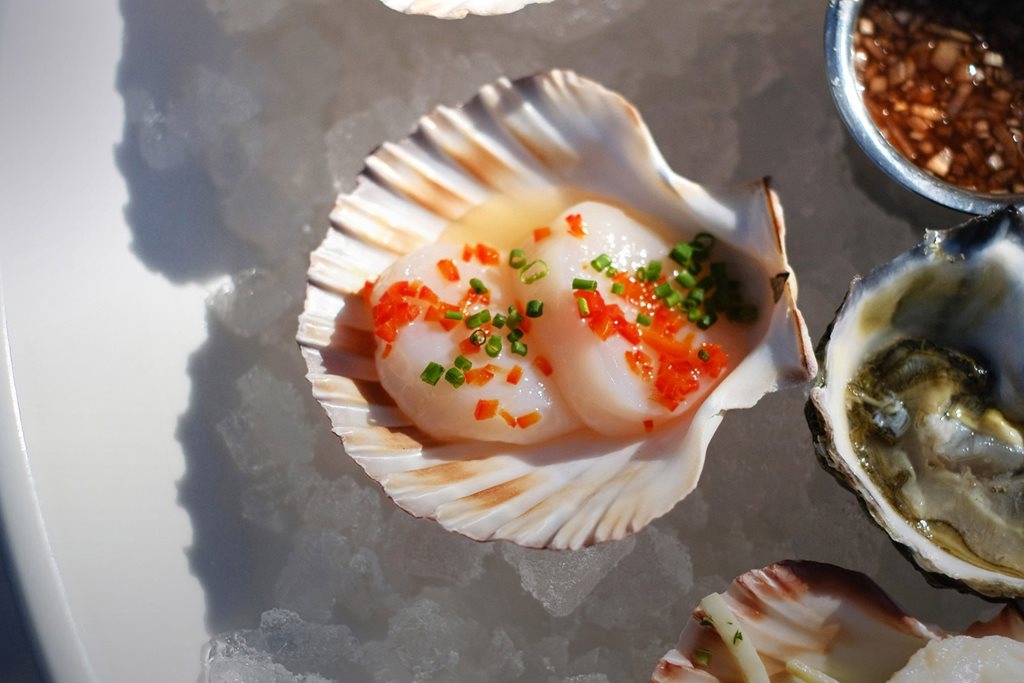 Harbourfront Seafood Restaurant
There's nothing more Australian than a fresh seafood feast for Christmas. Harbourfront Seafood Restaurant can deliver the goods this festive season with their extensive seafood menu including cured scallops, octopus carpaccio, spanner crab linguine, whole roasted baked fish and beautifully grilled Moreton Bay bugs.