24 Aug 2023
Where to find unforgettable gifts for him at The Rocks
Buy him a gift he won't forget with our guide to unforgettable and unique gifts for him at The Rocks.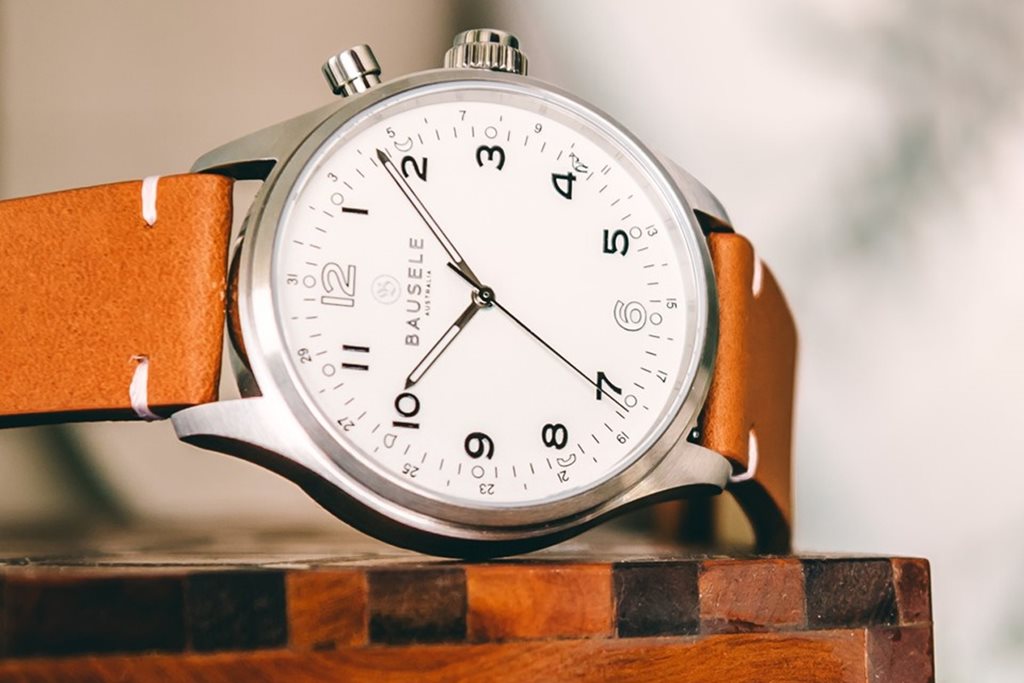 You can do better than socks. Get that man in your life something he'll treasure like a handwoven silk shirt, a piece of steampunk industrial jewellery or perhaps a luxury beard care kit.
To help you find something special for your son, father, brother, friend - whoever he may be - we've whipped up a list of the best gifts for him at The Rocks.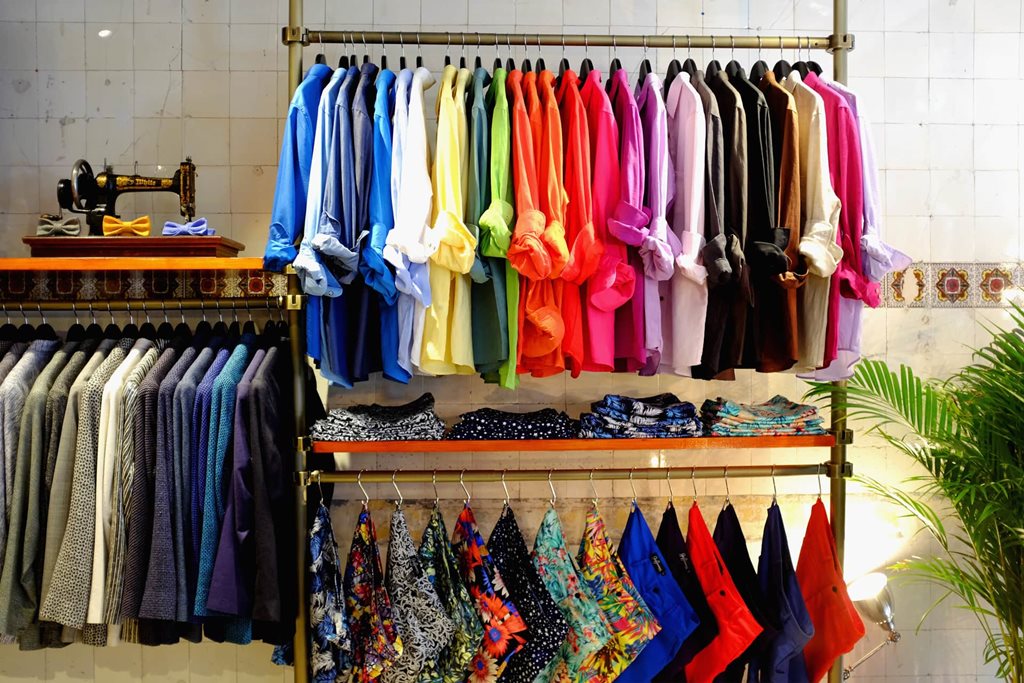 Joe Bananas
Back in the 80s, Joe Bananas became the most iconic names in Australian menswear when Elton John strolled through their doors and bought everything in the shop. 40 years later, they're still going strong, selling a boutique collection of handwoven shirts, ties, blazers and trousers. Their eclectic clothing uses the finest Australian textiles, including raw silk and linen, often featuring flamboyant and colourful designs inspired by Australia's natural landscapes.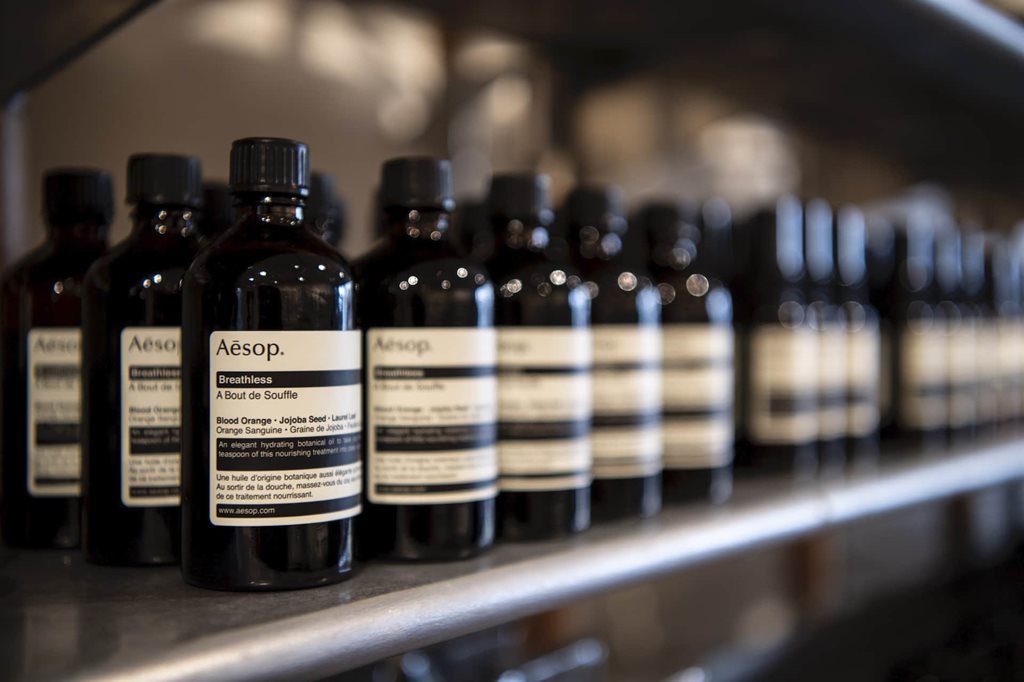 Aesop
If your man skin needs a refresh Aesop is a good place to start. This Melbourne-based ultra-premium brand crafts everything he needs including cleansers, moisturises, fragrances, shampoos, conditioners and more. If you're not quite sure what he'd like, grab a gift kit (we suggest the Reveller for best results).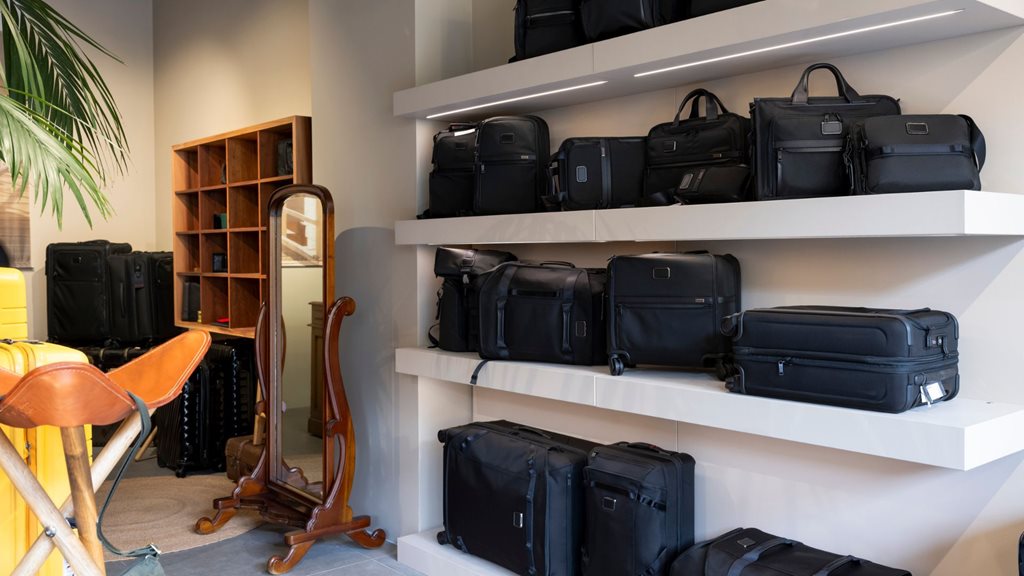 Hunt Leather Luggage Co.
The Hunt Luggage Co store will spearhead the return of luxury luggage including Tumi USA and Bric's, alongside well-designed bags for life's daily adventures. A reflection of the Hunt Leather family's passion for travel and beautiful design, with the best in luggage and business cases from around the world, alongside exclusive travel accessories from Australian makers including Axel Mano and Corban & Blair, and local craftsmen Mark Honore and Mark Jones.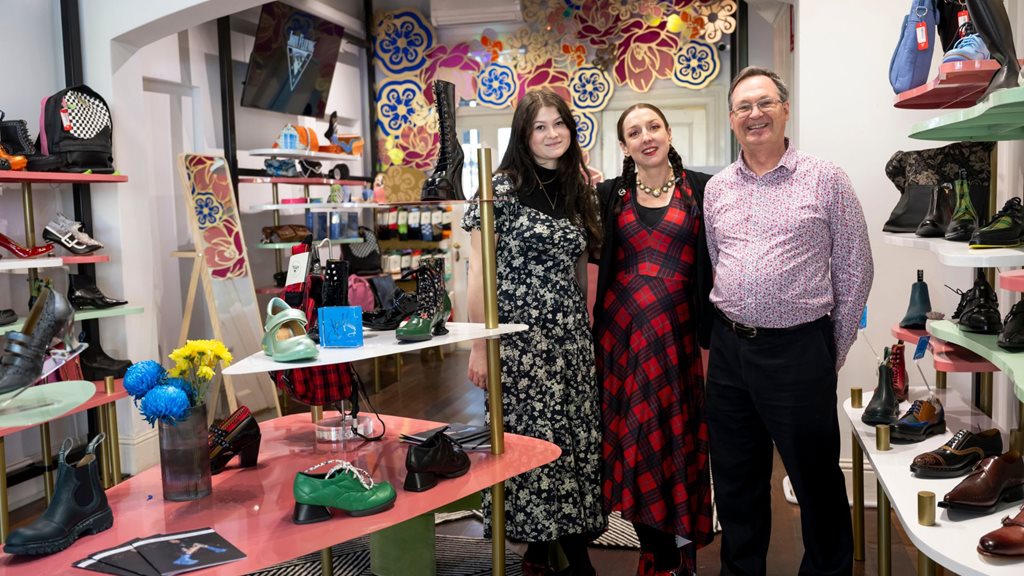 Fluevog Shoes
Through the years Fluevogs have been a cornerstone of the Seattle grunge scene. They've been worn by Madonna, Alice Cooper, Jack White, Beyonce, Lady Gaga (and they even went where no Fluevog has gone before when Spock from Star Trek wore a pair). Pop into Fluevog Shoes today to browse a range of against-the-trend styles, many of which are designed by the man himself.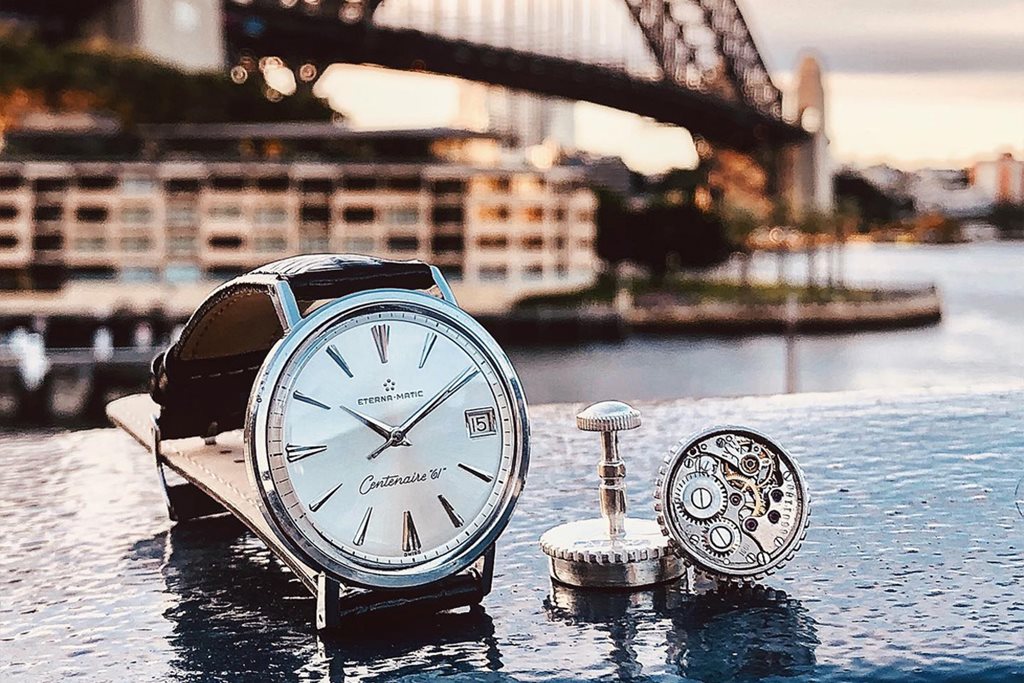 AHW
AHW Studio handcraft industrial steampunk jewellery with an elegant modern twist in their family-run studio in The Rocks. Many of their pieces are created by mounting the mechanical core of old watches onto gold and silver rings, cufflinks, pendants and more. This creates a unique and masculine aesthetic, the perfect gift for him.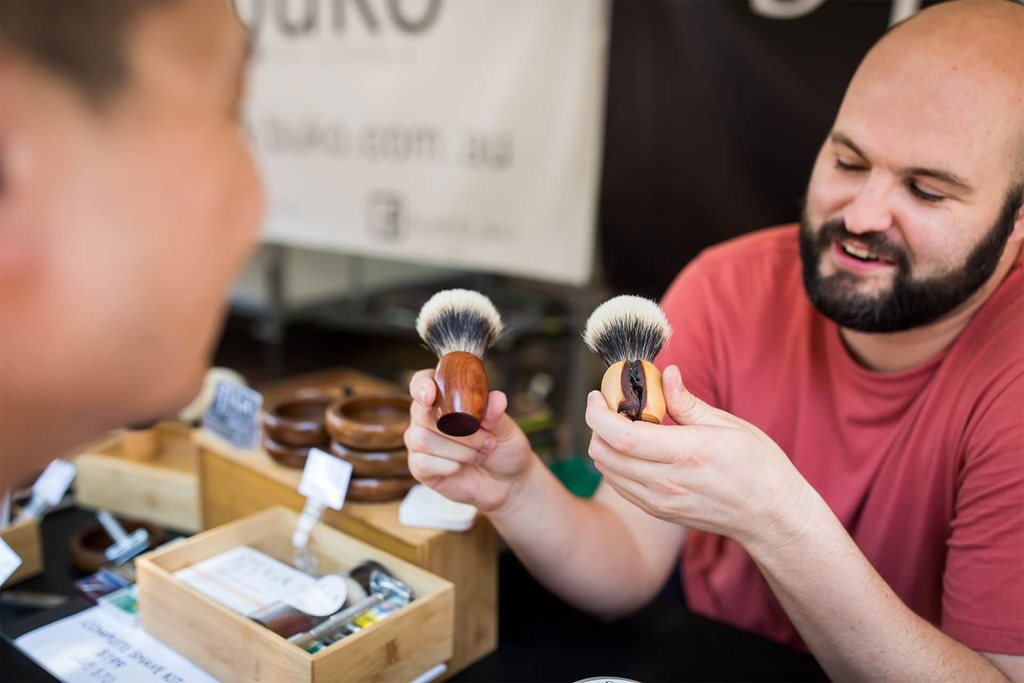 Stuga Men's Accessories
Stuga create grooming tools and bespoke goods, including shaving razors, skincare and moustache and beard care. That includes old school shaving soap with delicious scents like coconut and fresh lime, badger bristle-tipped shaving brushes with handcrafted ebony handles and oils, balms, waxes and combs for beard care. For the bearded or mustachioed man, gifts don't get any better than this.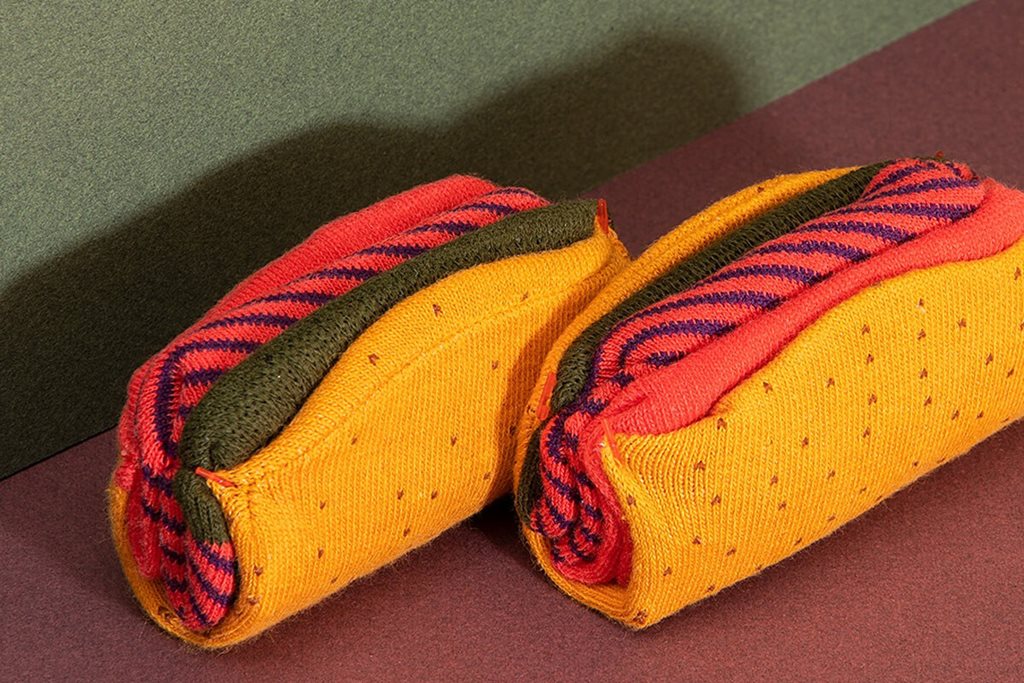 MCA Store
If the man in your life's a little artsy, the Museum of Contemporary Art's MCA Store is the perfect place for gift shopping. Here, you'll find countless books and magazines on everything from painting to pottery as well as art prints, sculptures, jewelry from exhibited artists, kids toys and much more.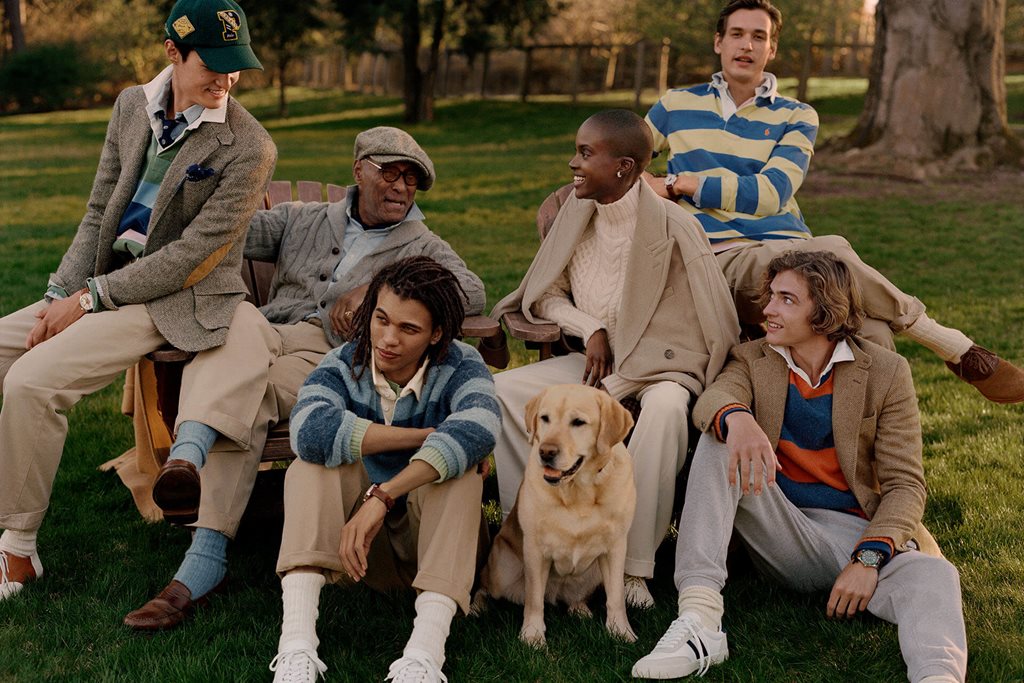 Polo Ralph Lauren
If you're buying for a man who loves preppy, classic American fashion then there's only one places to go - Polo Ralph Lauren. The Sydney branch of this iconic brand stocks all of their Ivy League classics, from preppy casual styles to tailored clothing and of course, polo shirts. 
Never miss out on editorial
Get updates on the latest editorial from The Rocks.
Stay up to date
Get the best of The Rocks straight to your inbox.