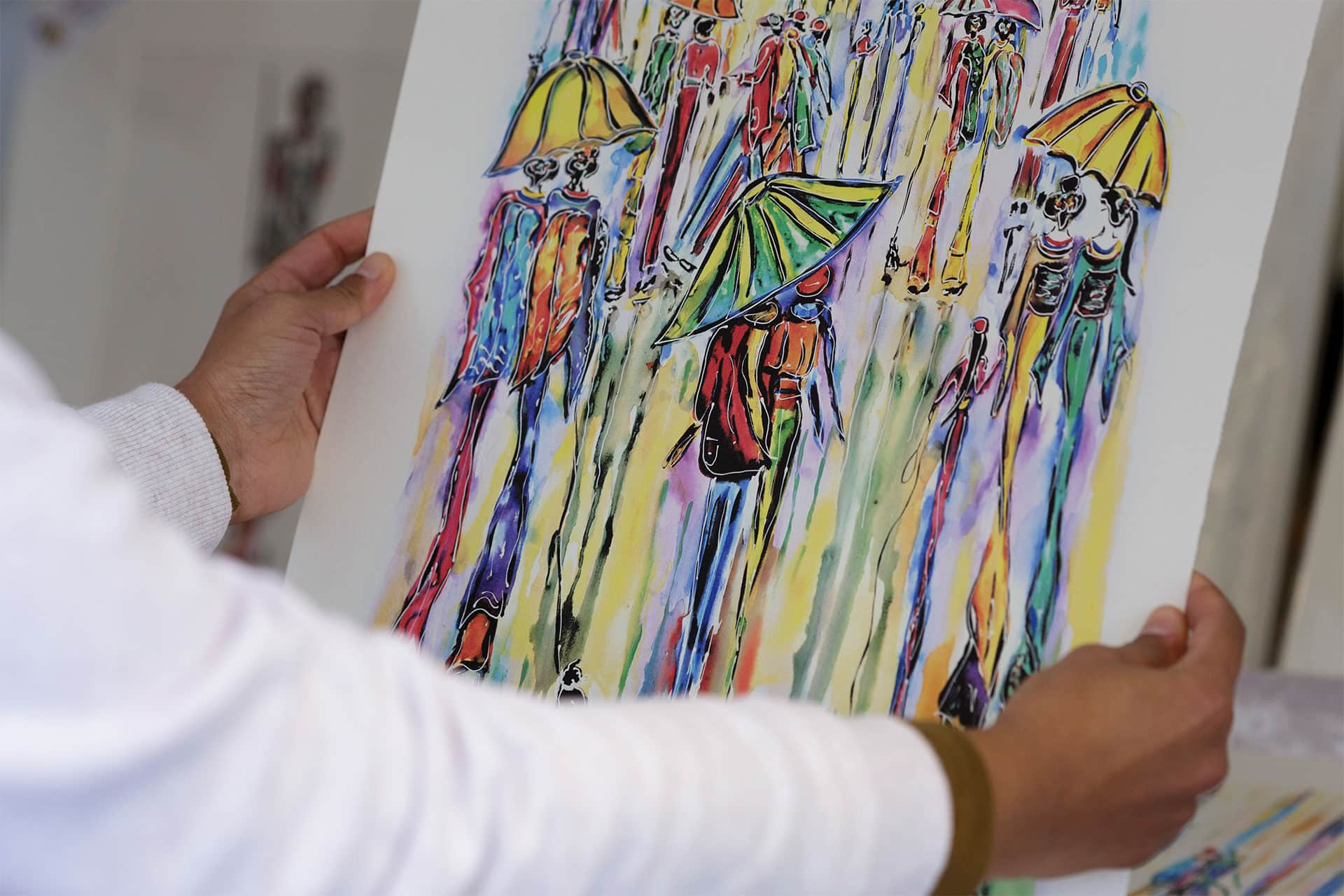 Market Stall
The Ashley's Art
Original ready-to-hang artworks as well as artist-made prints, framed, mounted or unframed.
Alison Macmillan Ashley and Allan Ashley are full time, self-taught artists and printmakers whose distinctive, modern work has delighted viewers for over two decades. Their works hang in private and corporate collections throughout Australia and in many countries around the world.    

They paint and make prints in a range of mediums, drawing inspiration both from everyday life and their world travels.    
Visit the Ashleys at The Rocks Markets  to discover their unique, contemporary style.  
@TheRocks.Models.Market.MarketStallViewModel