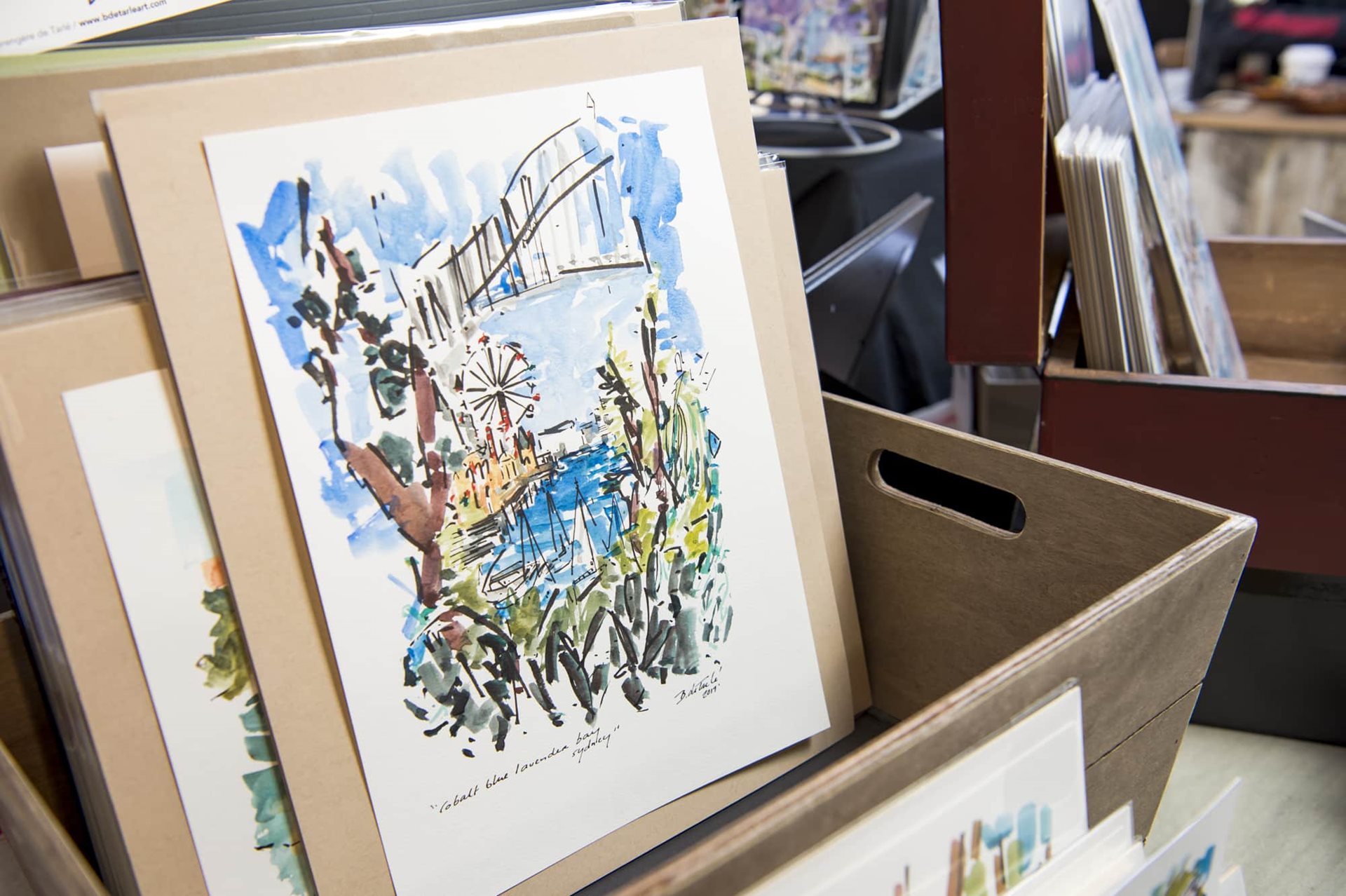 Original watercolours, prints and limited edition postcards depicting the unfolding narratives of Sydney and beyond by the artist Berengere de Tarle.
Original Watercolours by the itinerant artist Bérengère de Tarlé that lead you astray. 

Guide yourself through the unfolding narratives of the imagination and all that is in between. With sensation, emotion, and feeling, Bérengère de Tarlé invites you to dream. To dream and experience through the chartered and uncharted locations of Sydney and the world beyond. 

On display you will find, one of a kind small to large formatted Original Watercolours, A4 Sized Premium Art Prints, and Unique Limited Edition Postcards and Notecards. Distinctive artworks to collect and purchase for yourself and loved ones near and far.