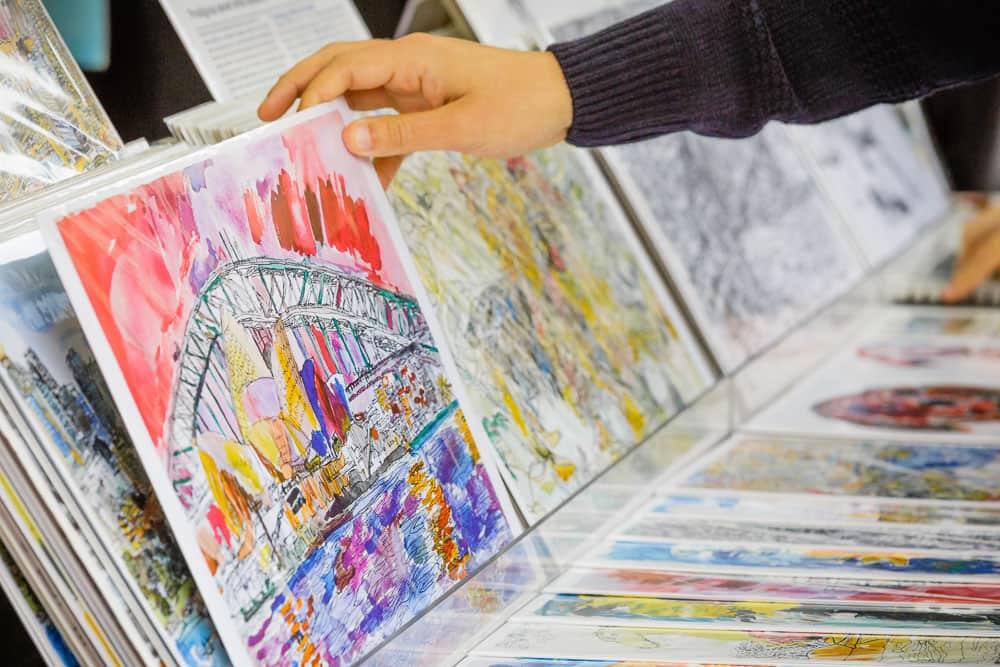 Beautiful prints and originals by the talented artist Ping Lian Yeak.
Prodigious Savant Artist Ping Lian Yeak (Autistic) 

"I want to be artist": Those have been Ping Lian's few words since the young age of eight years old. Ping Lian has strived, turning his obsession with drawing into the skill of an artist. Ping Lian is autistic with very limited communication skills. In lieu of an artist statement, please enjoy these words which were written about the artist by art critic John McDonald: 

"At first acquaintance with Ping Lian's work one is struck by its tremendous sense of detail and the wondrous, wristy line he employs. That line, so fluid and confident is Ping Lian's trademark – his unique signature style. The lines of communication may be clumsy at the beginning, but with practice it becomes a matter of pure instinct. Ping Lian has arrived at that point where drawing has become a second language through which he conveys his thoughts and feelings. His cheerfulness and openness of heart are apparent at a glance, especially in his drawings of animals." 

And these words written by Agora Gallery New York in 2016: 

A prodigy at 11 and today a mature painter of 22, Ping Lian Yeak has already created a body of work that stands out as some of the liveliest art of the past decade. Yeak is an autistic savant who creates beautiful, detailed depictions of animals and great architectural sites. He works in acrylic, oil, watercolor, charcoal, and ink, sometimes combining multiple media, to make spirited images that recall both Impressionism and the grand nature studies of Romanticism. 

The speed with which Ping Lian Yeak works adds a distinct energy, lending his works a contemporary feel. Color can streak across the canvas with ambition or appear in wide swaths, crossing over several objects. The linework manages to both vibrate with impulsiveness and capture fine, minute moments, causing the images to sing. 

In 2009, when the artist was just 15, he experienced the official opening of his personal gallery in Malaysia, established by The Art Commune and supported by JP Morgan Chase Foundation in collaboration with ABWM. 

Ping Lian Yeak born in Malaysia, currently lives in Sydney, Australia.