Past Event
6HEAD at Home
Staying at home never tasted so good!
For a limited time only, premium meal bundles are available for delivery or pick up from 6HEAD.
These specially curated dinner boxes are designed by our Executive Chef Sean Hall, to be prepared and served in the comfort of your own kitchen.
Each box comes with easy to follow instructions for heating and plating so cooks of all levels can enjoy.
Tomahawk Pack $300 (for a limited time)
This bundles include
Dry aged tomahwak 1.5kgs

Boerewors 300g

2 x Wagyu rib eye 300g

6HEAD signature basting

Basting brush

Black lava salt

Premium bottle of red wine
Steak Bundle $200
(serves 2 - 4 people)
This bundle includes:
Wagyu Bresaola
Biltong Focaccia
Sous Vide 1kg dry-aged Ribeye on the bone
Truffle butter
Cauliflower & Cheese bake
Green garden salad with aged Parmesan
Wagyu fat & confit garlic roast potatoes
Peppermint crisp Tiramisu
Lasagna Bundles $170
Serves 2 – 4 people
This bundle includes:
Prosciutto di Parma
Confit garlic & roasted tomatoes Focaccia
Dry-aged Wagyu lasagne
Cheese baked Cauliflower
Wagyu fat & confit garlic roasties
Green garden salad
Peppermint crisp Tiramisu
Key info
Delivery ordering timing
Order by 5pm Wednesday (for Friday delivery)
Order by 5pm Monday (for Wednesday delivery)
Where we can deliver to
When we will deliver
Between 11am – 3pm on Wednesdays & Fridays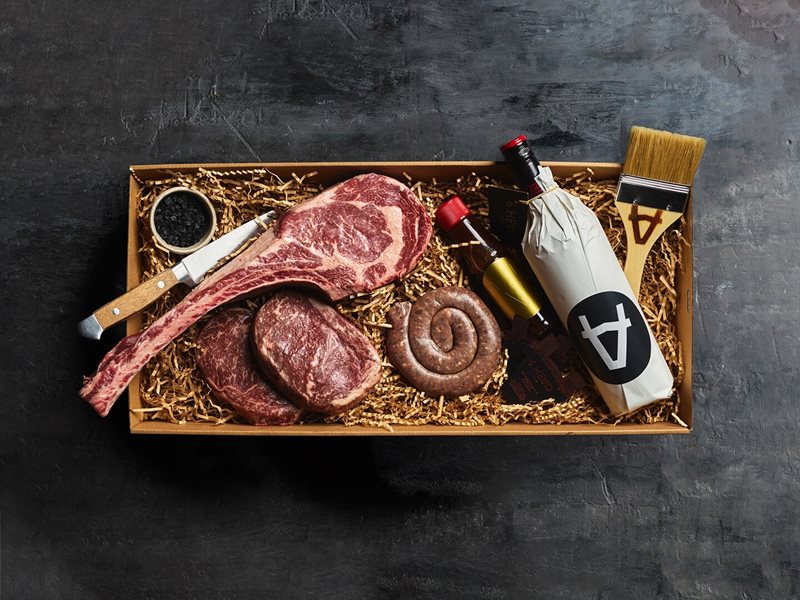 When
11am – 3pm on Wednesdays & Fridays
Where
Bay 10 & 11, Campbells Stores
7-27 Circular Quay West
The Rocks