Past Event
Artist in Action
Artist in Action this Bastille Day with Sydney-based artist Shazia Imran at the Shazia Imran Gallery. Painting a scene of Paris, Shazia will be showcasing her mixed media practice for everyone to view.
Step right into the vibrant world of art and culture at The Rocks, where the electrifying spirit of Bastille Day meets the awe-inspiring talent of international award-winning artist and gallery director, Shazia Imran! Prepare to be dazzled on July 14th as Shazia takes center stage for an extraordinary live painting performance.
Immerse yourself in the heartwarming ambiance of Paris as Shazia brings its enchanting scenes to life using her remarkable blend of mixed media and acrylic techniques. Witness the birth of a masterpiece right before your eyes! From the Eiffel Tower to the charming streets of Montmartre, Shazia's brushstrokes will transport you to the romantic capital of the world.
This excting event offers two exclusive sessions for you to choose from. 11am to 12pm or  4pm to 5pm at 102-104 George St, The Rocks.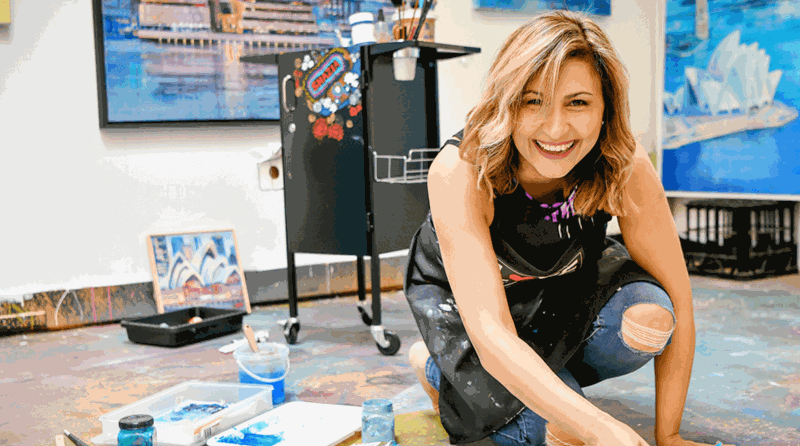 When
11am - 12pm & 4pm - 5pm.14 July
Gallery will still be operating at regular hours from 10am - 5pm.
Where
102-104 George Street
The Rocks NSW 2000
Never miss out on events
Get updates on the latest events from The Rocks.
Stay up to date
Get the best of The Rocks straight to your inbox.