Past Event
Glow Bar at The Tea Cosy
Welcome to The Tea Cosy Glow Garden: A Cozy Retreat during Vivid Sydney!
Looking for the perfect spot to unwind and immerse oneself in the magical atmosphere of Vivid? The Tea Cosy opens its doors from Friday to Sunday nights, offering an unforgettable experience. Visitors can step into a cozy and intimate space, where they can indulge in delicious drinks and escape the hustle and bustle of the festival.
When the chill sets in, guests can delight in a sip of the heavenly hot mulled wine, allowing the aromatic blend of spices to envelop them while taking in the vibrant energy of Vivid. For those in the mood for something luxuriously creamy, the Baileys hot chocolate is a true delight that will leave them craving more.
The Tea Cosy Glow Garden serves as a haven where individuals can relax, unwind, and recharge. The enchanting ambiance, enhanced by the mesmerizing Vivid lights, provides an immersive experience. Whether catching up with friends or seeking a quiet moment, this welcoming space is the ideal retreat during the festival.
Visitors are encouraged not to miss out on this unique experience. They are invited to join The Tea Cosy Glow Garden, where they can be transported to a world of warmth and comfort. Indulge in delectable drinks, soak up the vibrant atmosphere, and create memories that will last a lifetime.
Plan a visit to The Tea Cosy Glow Garden during Vivid, as it opens from Friday to Sunday nights. The Tea Cosy team eagerly awaits the opportunity to welcome guests and enhance their Vivid experience.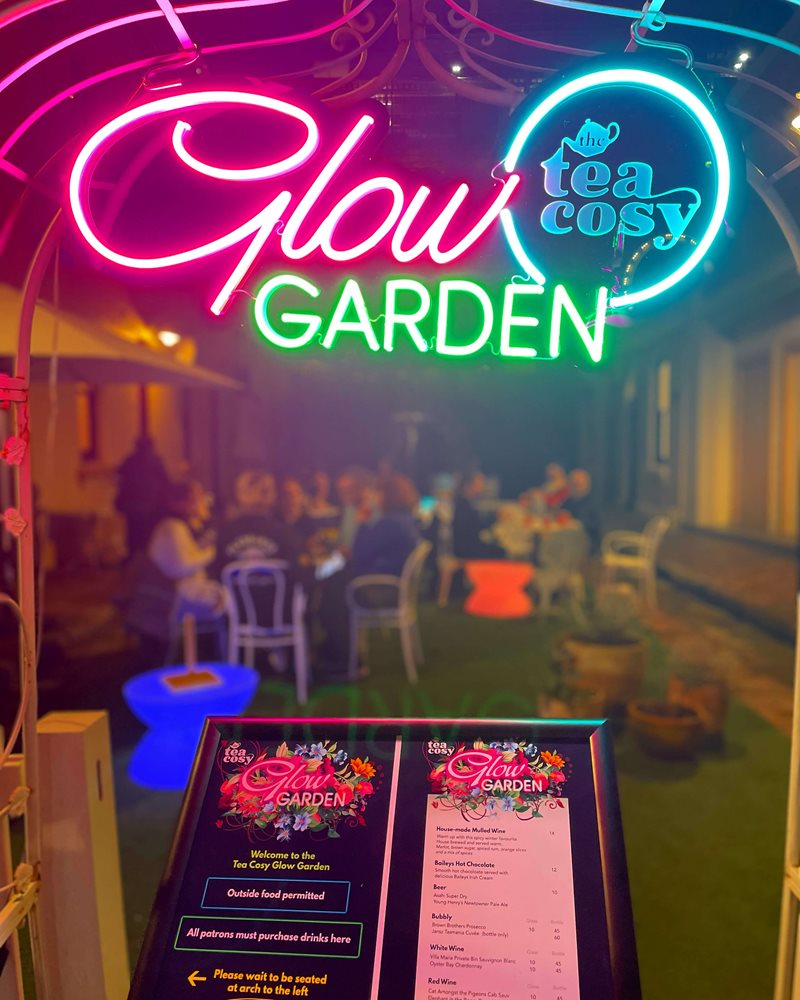 Find out what's happening at Vivid Sydney
Be the first to find out about Vivid Sydney at The Rocks as well as other exciting events and offers.
Stay up to date
Get the best of The Rocks straight to your inbox.