Past Event
Hickson House VIVID Cocktail Lab
The elegant Hickson House transforms into the creative, Hickson House VIVID Cocktail Lab
During VIVID Sydney 2023, the elegant Hickson House transforms into the creative Hickson VIVID House.
Enter through the main doors and discover the delight that awaits in stimulating all five senses: Sight, Sound, Smell, Taste, and Touch.
Every Fridays and Saturday during VIVID 2023,  our exclusive mezzanine bar will turn into the Hickson House VIVID Cocktail Lab, a immersive dark room experience. 
Be guided through a unique sensory experience where bespoke cocktails, stimulated by light effects, use natural ingredients to change colour. New innovation in cocktail making and the use of lighting effects make this an unforgettable visit. 
In the main bar, enjoy a daily offer of a range of bespoke VIVID cocktails, made and garnished with native botanicals from NSW. 
Hickson House Vivid Lab will be open during VIVID 2023, every Friday and Saturday from 6pm-11pm
26. and 27. May
2. and 3. June
9. and 10. June
16. and 17. June
FREE ENTRY
Bookings & walk-ins welcome
Drinks on consumption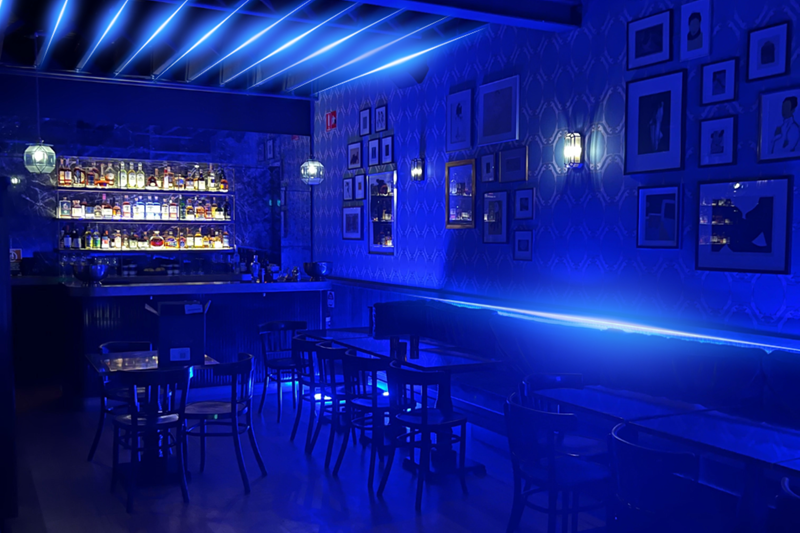 When
Hickson House Main Bar & Restaurant will be open daily during VIVID 2023
The VIVID LAB dark room experience will be open every Friday and Saturday from 6pm-11pm
Where
6 Hickson Road
The Rocks NSW 2000
Find out what's happening at Vivid Sydney
Be the first to find out about Vivid Sydney at The Rocks as well as other exciting events and offers.
Stay up to date
Get the best of The Rocks straight to your inbox.