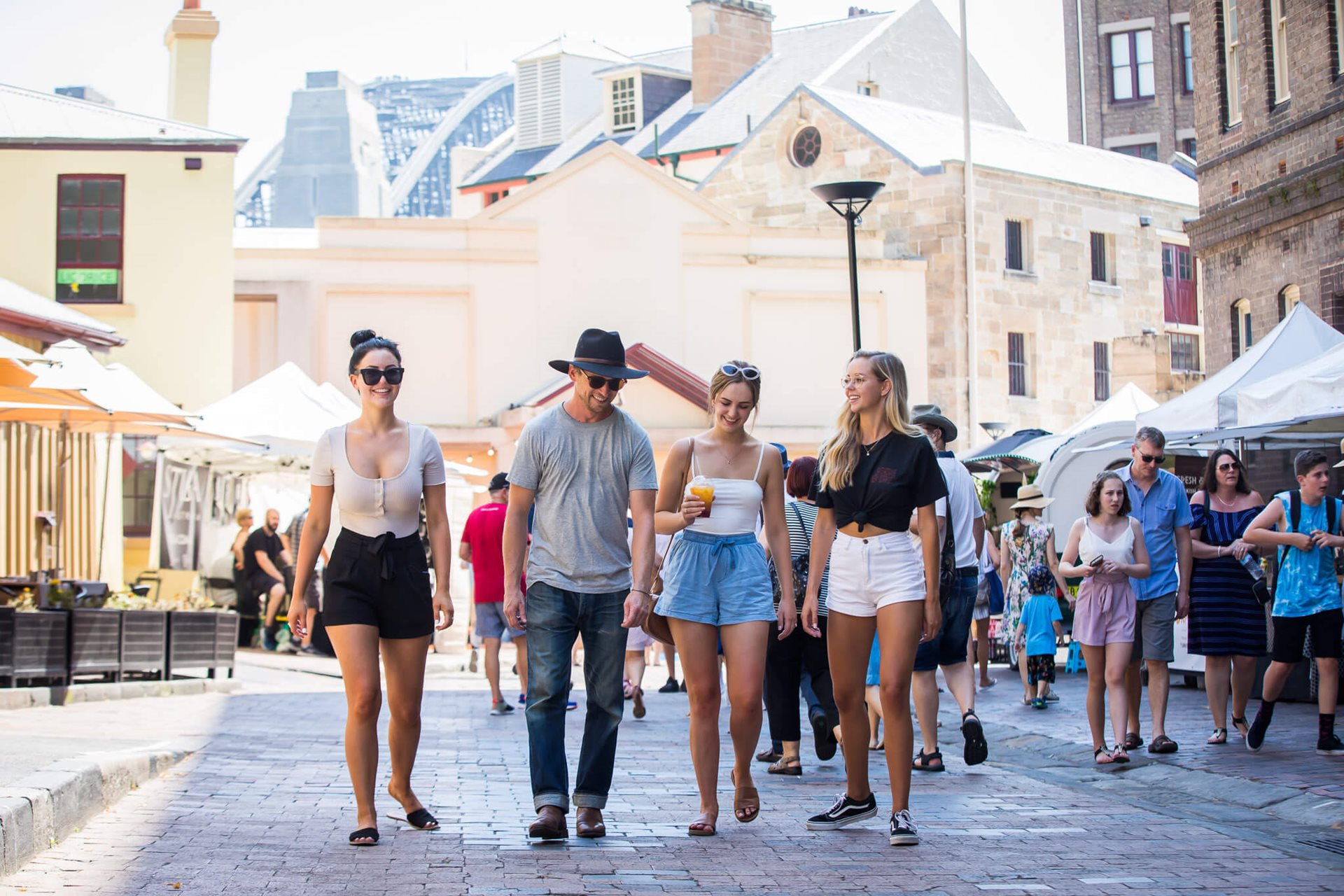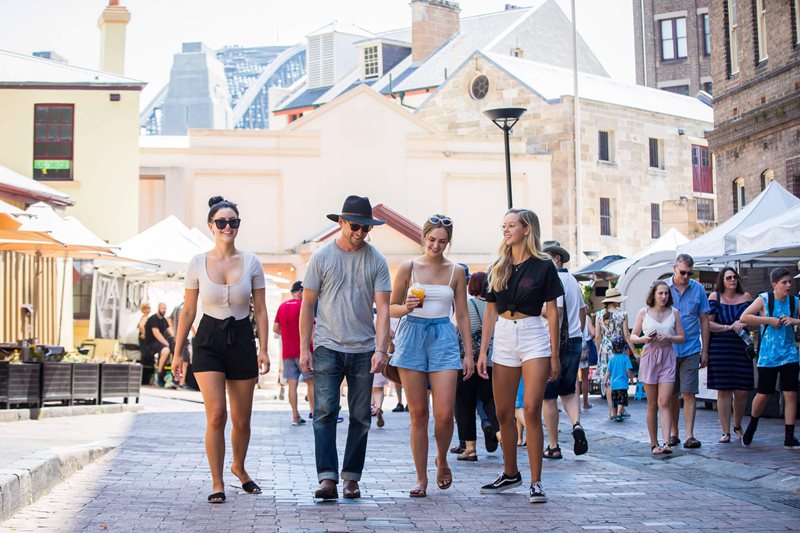 Past Event
Meet the Maker Weekend
---
When
10am - 5pm, Saturday 15 - Sunday 16
Where
George St and Playfair St,
The Rocks NSW 2000
The Rocks Markets is celebrating its refresh with a weekend full of Sydney's best makers, local food, art, live music & free workshops. This weekend is just a kick-off for more things to come!
A true icon of Sydney, The Rocks Markets has undergone a refresh. To welcome in the Home of Originality and creativity, The Rocks Markets, is celebrating with a weekend of tasty eats, original live music,  free workshops and special trader experiences with some of the makers themselves.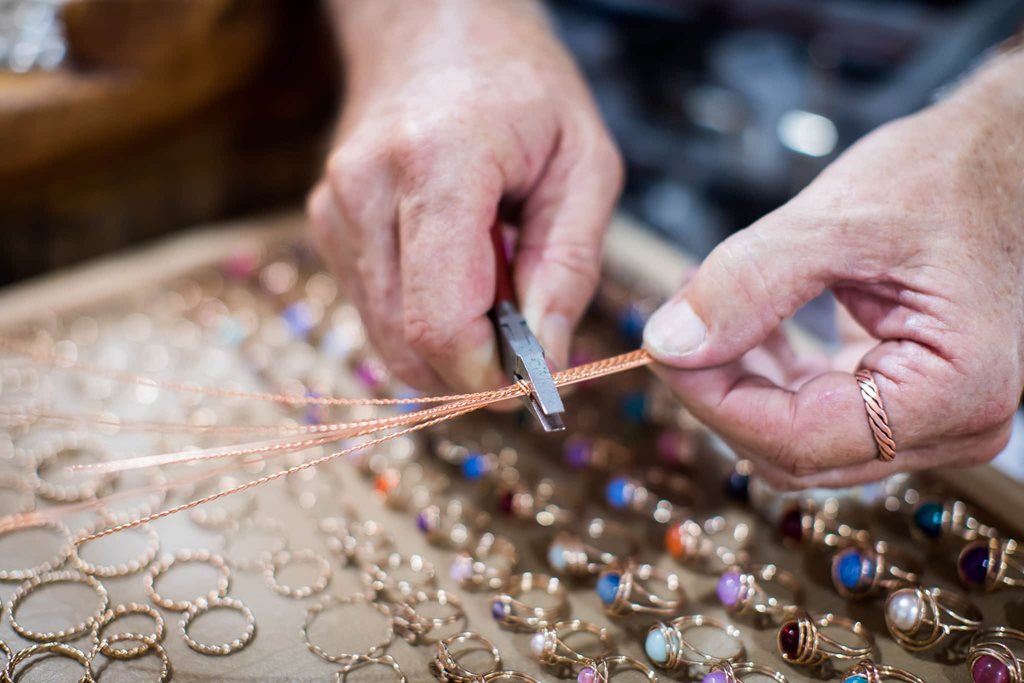 Meet the Maker
On this taster weekend you can meet the makers of The Rocks Markets and experience the joy of watching skilled artisans create their wares right before your eyes. The Rocks Markets is home to a range of talented traders who are passionate about their crafts and love to share their skills with visitors. See: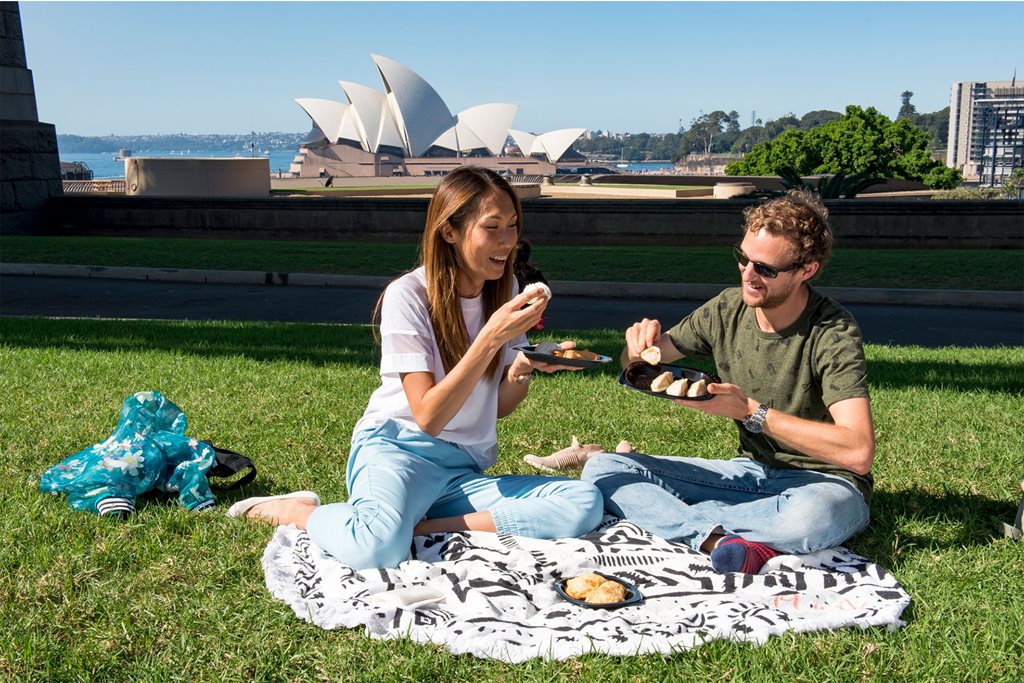 Delicious Eats
You can look forward to fruit-topped baked pastries; fresh, cheesy woodfired pizza; European bites aplenty — like paella, pastel de nata from Tuga Pastries and lokma — and desserts galore. There's something for everyone on the drinks front; think coffee, juice, kombucha, lemonade and everything in between.
Share food with friends and family and head to the new chill out spaces in one of Sydney's best kept secret, Dawes Point Park. Lay back, relax and take in the serene water views on a picnic rug or table under the shade of the iconic Harbour Bridge. While you're there discover your new favourite local band, solosist or DJ, with a diverse roster of artists and voices slated for each weekend of the Markets.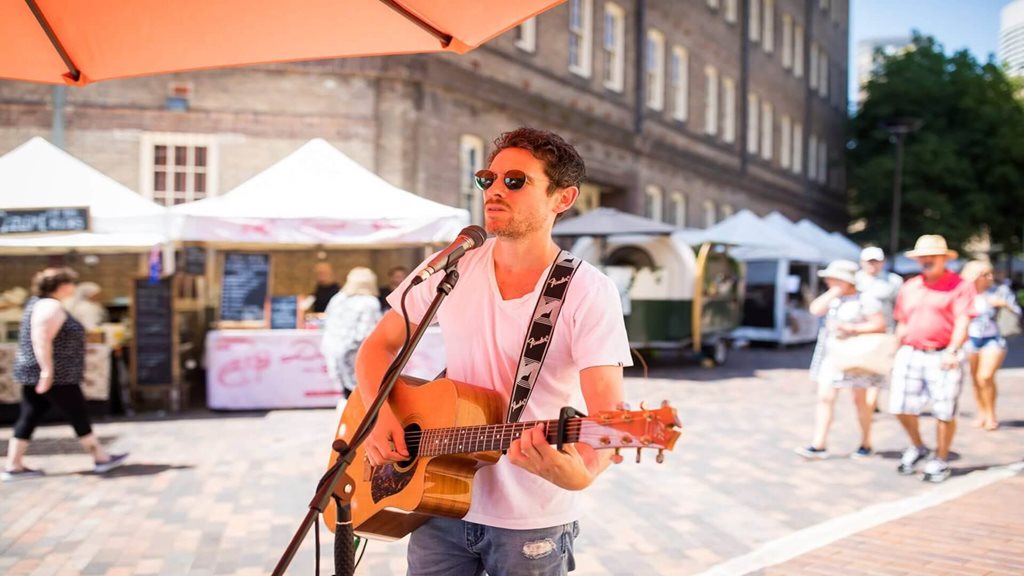 Live Music
Follow the sounds of lively DJs and acoustic tunes down The Rocks' cobblestone laneways for free performances at the markets. Rising stars and respected Australian performers from a range of backgrounds take the 'stage' each weekend sharing original songs, classic hits and untold stories. Whether you're in the mood to sing along with up-and-coming bands, get your groove on with energetic DJs or enjoy the talents of top-class buskers, there's something for all. The Rocks is committed to amplifying current Australian voices and stories from talented and culturally diverse backgrounds. So grab your friends, come down and join the party.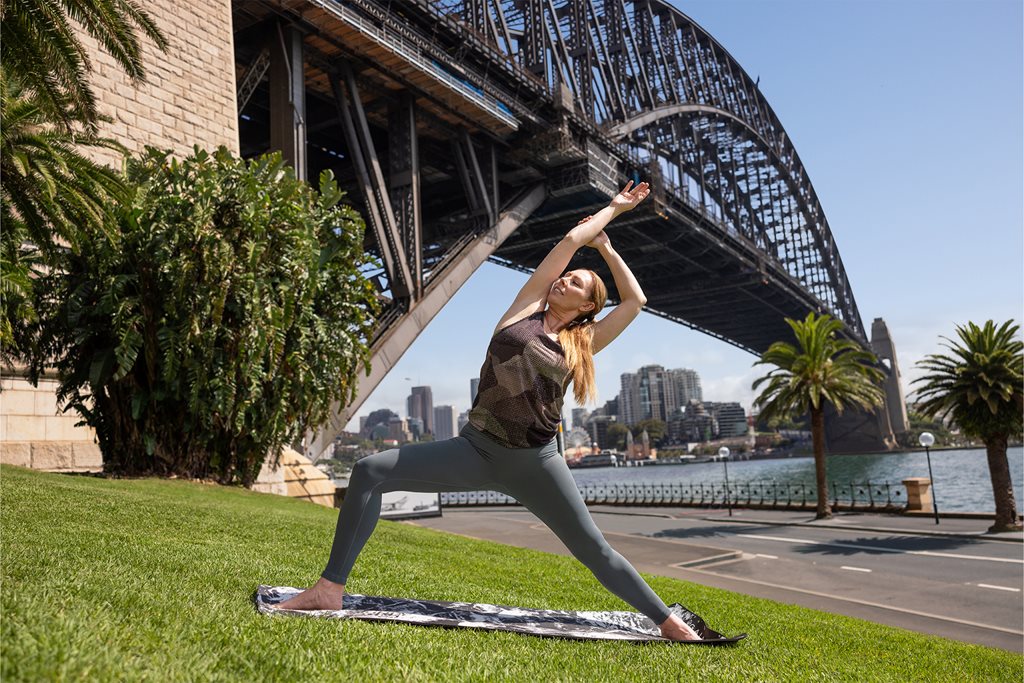 Get zen with free Yoga in the Park
Get fit and flexible every Sunday morning with FREE Yoga in The Park. Our resident yoga instructor, will lead you through a full program of strength, mobility and flexibility to get your body moving on a Sunday morning.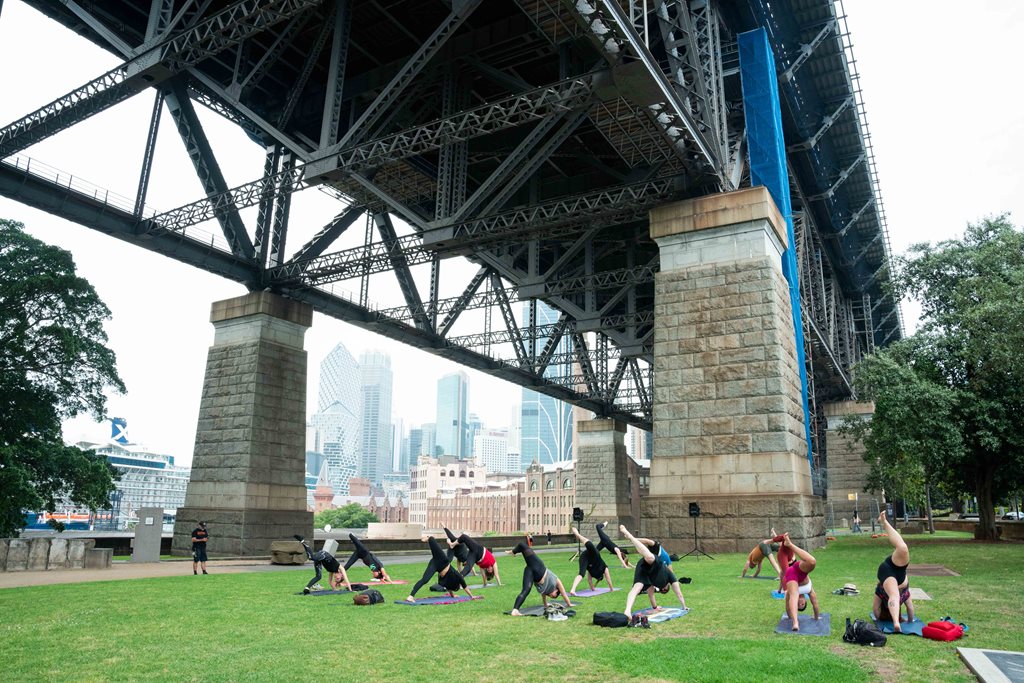 Free Outdoor Pilates
Enjoy a free pilates class under the Harbour Bridge. This 45 minute class is a full body burn, suitable for all ages and stages!
Set amongst the gorgeous park grounds with views of the Harbour Bridge and the Opera House - guaranteed for the perfect Instagram shot.
Never miss out on events
Get updates on the latest events from The Rocks.
Stay up to date
Get the best of The Rocks straight to your inbox.