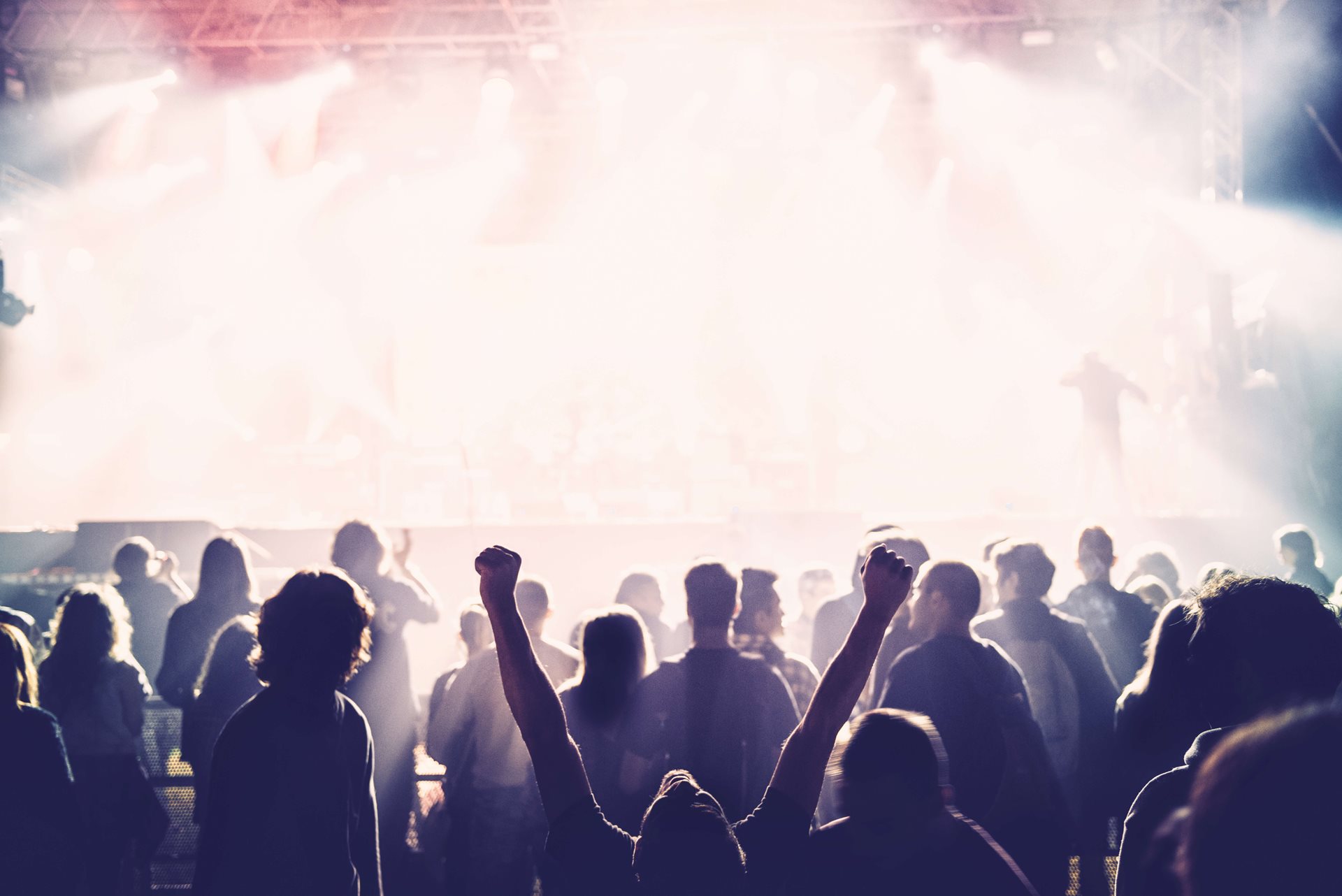 Live & loud
Free live music with Sounds @ The Rocks
Every Saturday and Sunday from 10 July, The Rocks put on a full programme of free live music from up-and-coming artists on our outdoor event stage.
The Rocks helped you discover Sydney's freshest musical talent with Songwriters @ The Rocks.
The beautiful First Fleet Park came to life with live music courtesy of your favourite local performers.
Every Saturday and Sunday a temporary stage lit up with Sydney Harbour as a backdrop as revellers enjoyed a full programme of live music from up-and-coming artists. From DJs, to singer-songwriters and rock bands - there was something for everyone.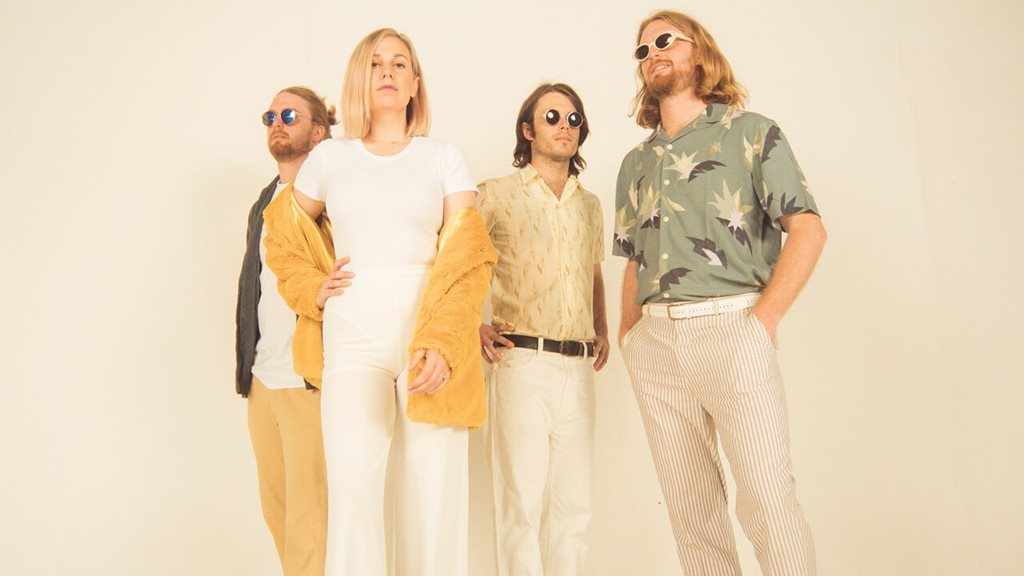 Saturday 10 July
3:45pm - 4:30pm - Mi-Kaisha
R&B Soul artist, Mi-kaisha, grew up on the streets of Sydney's music scene. The soundtrack of her childhood included soulful tunes from the 90s and island tunes from her father's Koori Radio Hip-Hop show 'Island Hopping'.
She is a 'city girl through and through' and her lyrics represent hard-hitting, often political messages about being a young Aboriginal & Tongan woman in Australia. She is the woman she is today, because of the strong women in her community who have raised her to be unapologetic in everything she does.
Mi-kaisha is currently completing a Bachelor of Fine Arts at the Clive Davis Institute of Recorded Music at NYU and is the first Indigenous Australian student to be accepted into the program. She is currently soaking up her time back home in Sydney, Australia with her community and is preparing to head back to NYC in the Fall to complete the final years of her degree.
4.45pm - 5.45pm - Pirra
Pirra are a quartet based in Wollongong making strikingly danceable indie-pop. Their sound mixes live instrumentation with washes of synth and programmed sounds to support the silken melodies of frontwoman Jess Beck. Since signing with UK label Cr2 Records they have teamed up with leading producers such as Konstantin Kersting (Tones & I), Roy Kerr (London Grammar) and Sam Littlemore to work on a suite of songs. Their single 'Limousine Lies' was remixed by renowned dance producers Linstrom and Prins Thomas. Earlier this year they worked with Sam Littlemore of the acclaimed electronic trio PNAU. Pedestrian TV filmed their collaboration in a 3 part mini series documenting the creation of their newest single 'Never Apart' which is due for release June 18. Pirra's live show has evolved into a seductive blend of infectious modern pop which will bring you to the dancefloor for an immersive experience. The second half of 2021 is sharing up nicely as Pirra looks foward to playing more shows and releasing their new music with some exciting collaborations up their sleeve.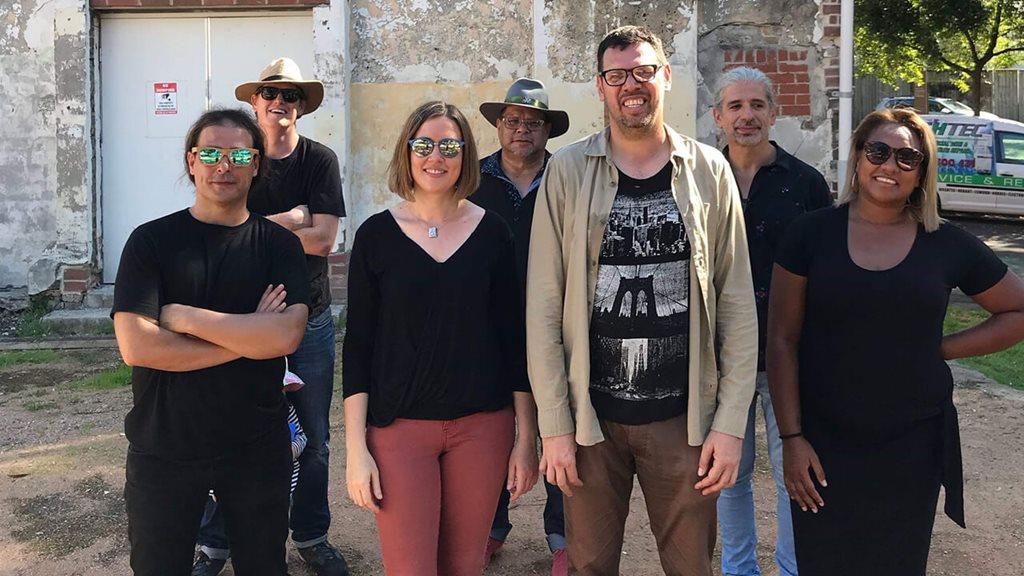 Sunday 11 July
2.30pm - 3.15pm - Radical Son
3.45pm - 4.30pm - Bow and Arrow
4.45pm - 5.45pm - Green Hand Band
Poverty, racism and inequality are cornerstone concepts Redfern-based reggae fusion group Green Hand Band aims to break down barriers about. Drawing musical influences from soul, reggae and desert rock genres, the group uses music to raise awareness of issues such as recovering from addiction, spiritual empowerment, love and social justice. Key writer, keyboard player and vocalist, Tim Gray leads the band bringing an infectious passion to the stage.
The Gumbaynggir/Wiradjuri man born in Macksville, NSW, and growing up in the East Hills along the Georges River, Tim was influenced by the likes of Bob Marley, Warumpi Band and Coloured Stone. He started playing piano at his foster mother's prompting and the music grabbed a hold of him; he started writing his own songs and playing in bands. "I want to make music that heals, that breaks down barriers and explores the human condition," Tim says.
The band released its debut EP in November, 2014 as part of Corroboree Festival in Sydney after recording earlier in the year at Kameygal Studio housed in Gadigal Informatoin Services in iconic Redfern, Sydney. Currently playing the new EP Connections with songs that focus on connection to culture First Nations people have, love and addiction.
Playing at Waitangi Day 2018, Lost Paradise at Bordi tent 2017, Burramatta NAIDOC 2017, Inner City NAIDOC Family Day at NCIE 2017, Coloured Diggers March 2016/2017, NAIDOC in the City 2016, Yabun 2015, and performing regularly in the Sydney live music scene. Green Hand Band has collaborated with Jamaican artist Ras Daniel Ray during his last Australian tour.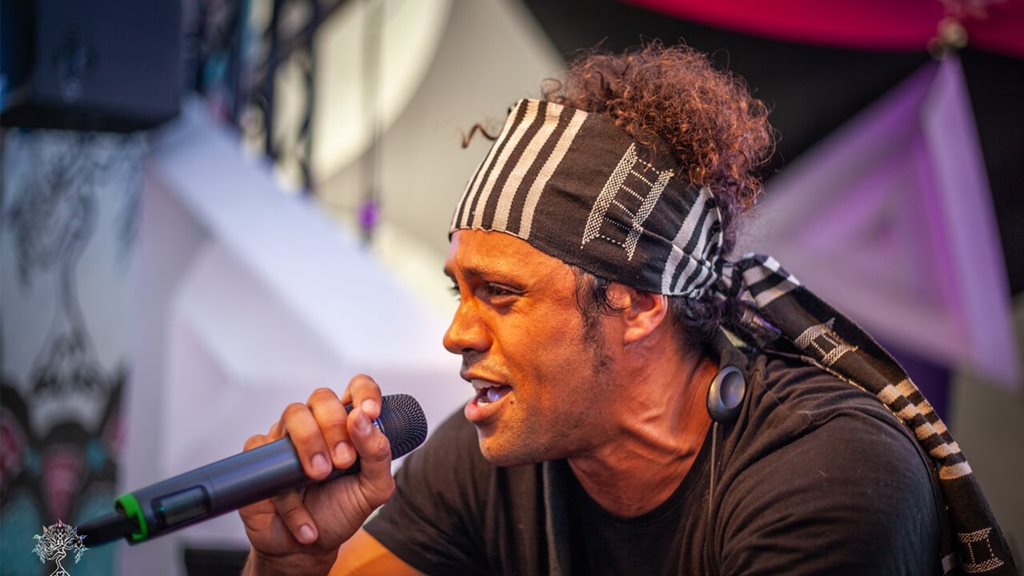 Saturday 17 July
2.30pm - 3.15pm - HIA
HIA, is an alternative hip-hop group made up of David hilton and Nancy Denis – are brother and sister trio for together produce right and perform original tracks inspired by their lives growing up Haitian in Australia. The music is an electric fusion of hip-hop R&B funk and soul inspired by great artist such as our cars and the Fugees. David David Denis the resident rap of the group started playing piano from there very young age of seven, making music with his unique vocal tunes and lyrics. With his two younger siblings in tow inspired by David style and love for the performing arts HIA was born. Hilton denis picked up the guitar in his late teens and never put it down. Adding drums piano bass guitar and production to his list of self taught skills he is the main producer for the family bad HIA and the glue that holds them together. Nancy Denis started belting tunes from the tender age of eight and continued to find tune her vocals into an authentic sound. I spoken word poet and writer hilarious leaves you with the seeds of thought to ponder. She is the Kool-Aid with her brother David adding volumes of female power to this triple act. After years spent exploring their own individual talents HIA has finally united to create music that is undeniably unique in bodying themes of identity, culture and togetherness. The first release from HIA is a single title black cowboy and is slated for release on the 23 April 2021.
4.45pm - 5.45pm - Klue
Klue's Afro-centric dance music fuses broken beats, blaring horn sections and powerful vocals. 
Influenced by the Afrobeat of Fela Kuti and Tony Allen, as much as the electronic sounds of Jamie XX and Burial, and the soul of Otis Redding.
He has remixed for Pnau, toured UK with Dub FX, played Glastonbury Festival, and had his songs played by Jax Jones on BBC Radio 1, in between constant touring, based out of Berlin in recent years.
Covid called for a big change of pace, which has given Klue an opportunity reconnect with the music community that raised him and focus locally.
Switching between vocals, the saxophone, live beats and mbira, Klue is also joined onstage by multi instrumentalist Dom Diaz.
Klue is also one-third of True Vibenation, and co-host of Bare Necessities on FBi Radio.
Sunday 18 July
2.30pm - 3.15pm - RISSA
Australian/Polynesian artist RISSA creates music with untainted soul. Inspired by the worlds of Neo-Soul and R&B, RISSA sings about her real life experiences and translates them through luscious blends of soulful melodies, silky harmonies and rhythmic grooves forming the layers of her sound.
Built on years of collaboration with artists and producers around Australia, RISSA has earnt her seat at the table as one of Sydney's finest vocal talents.
3.45pm - 4.15pm - Ms Thandi
Ms. Thandi is an independent, R&B singer/songwriter whose nostalgic, soulful and sensual sound has taken over the conversation regarding Sydney's new wave of female creatives. Her early exposure to music provided a multitude of creative influences; from Old Soul to Jazz, 1990's Hip-Hop and RnB that are all so aligned with her creative processes. Ms. Thandi's groove and energy can be felt through her charming and individualist lyrics and instrumentation. Citing influences such as Erykah Badu and Alicia Keys, Ms. Thandi is no stranger to love songs, a staple of her extremely diverse palate of creative styles. Ms. Thandi issued her coveted debut single "On the Table" in November 2019. This was soon followed by, "HUNNY" in February 2020. In light of her recent success as a BIGSOUND50 showcase artist for 2020, Ms. Thandi has put the infrastructure around herself to deliver her first upcoming Extended Play, "Every Song Is A Love Song", due early 2021.
4.45pm - 5.45pm - Lady King
Stay up to date
Get the best of The Rocks straight to your inbox.