01 Nov 2022
A local's guide to the best eats at the Rocks Markets
The Rocks is home to one of Sydney's best markets packed with delicious food stalls. To help you plan your market menu, we've created a local's guide to the best eats at The Rocks Markets.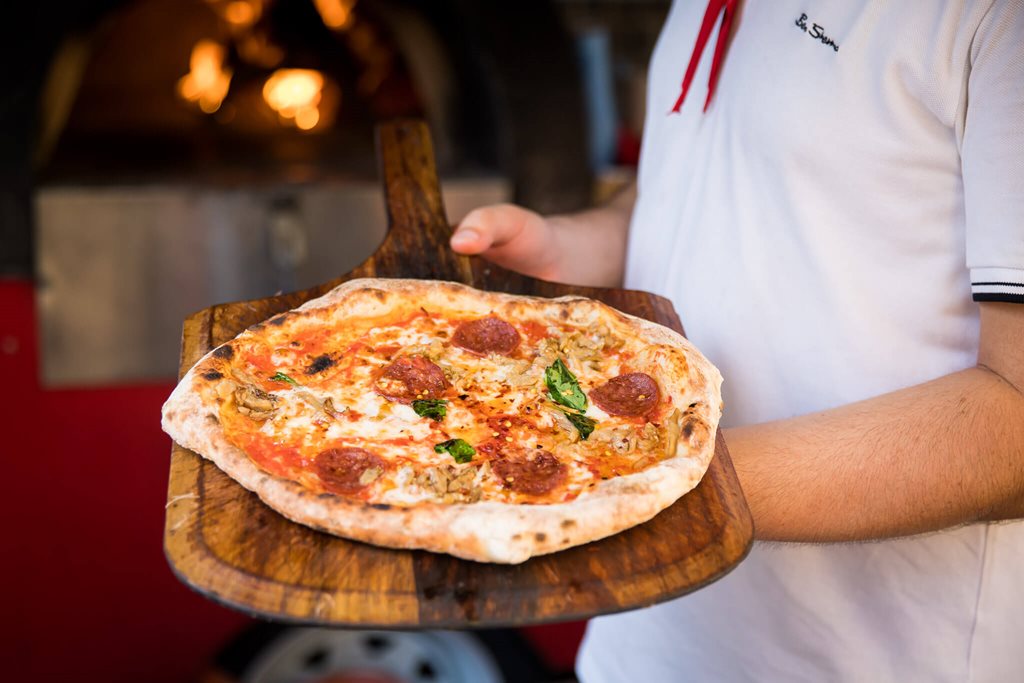 The Rocks Market is a foodie paradise. Visit and you'll discover dishes from all over the planet that you've never tasted - all prepared by local chefs right in front of you.
But when you arrive at Sydney's best market, the sights and smells can be a little overwhelming. How can you choose one meal when there's stalls preparing authentic pizzas, handmade chocolate, caramel waffles and Portuguese egg tarts all within arm's reach?
You could stay a while and eat it all - or check out our guide to the best market eats and plan your market menu!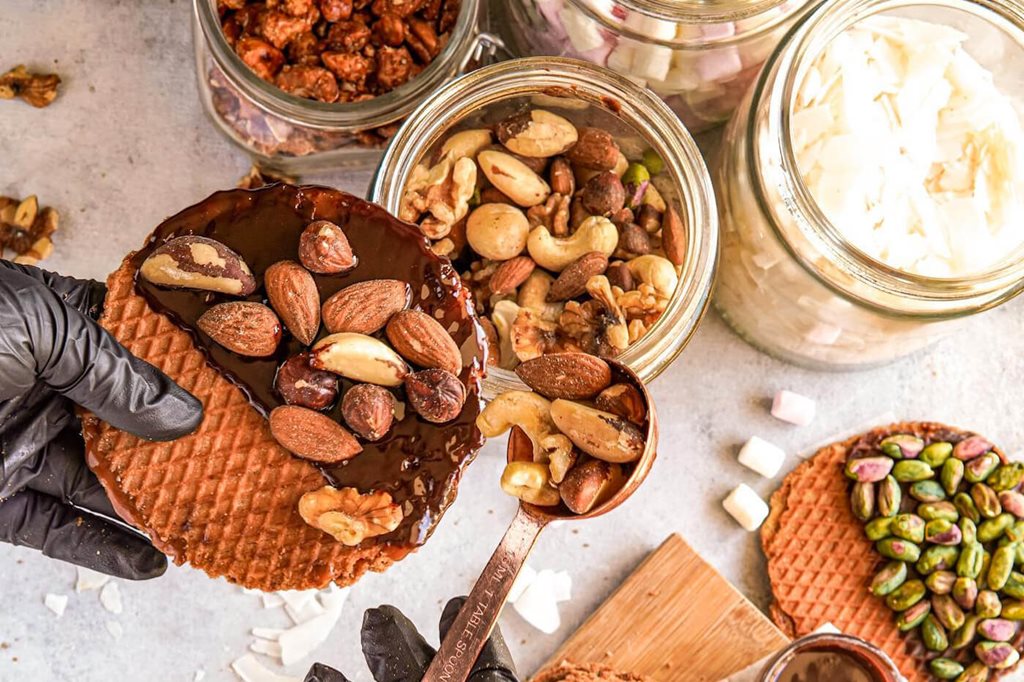 Caramel Waffly
We'd argue that this little stall serves Sydney's best desserts - seriously, these things are insane. Their stroopwafels feature homemade salty-sweet caramel sauce, sandwiched between two handmade Dutch cookies, which are then dipped in your chocolate and covered in toppings like pistachio and marshmallow. Drool.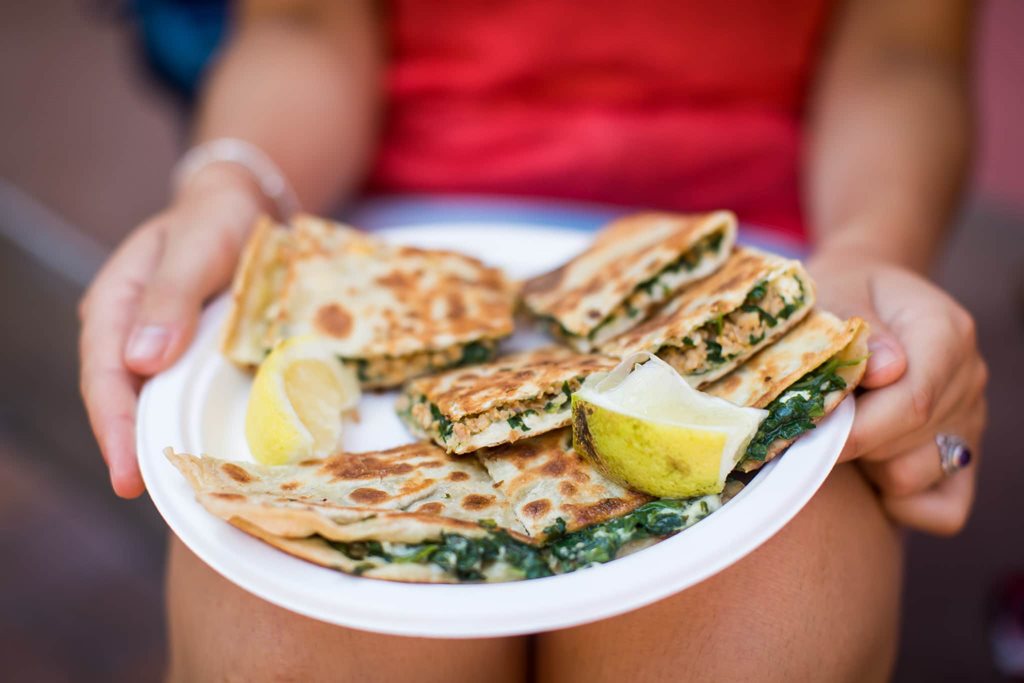 Dare Gozleme
If you've never had a gozleme, you're in for a treat. These delicious Turkish snacks feature a flat, soft bread (a bit like a thin roti) that's stuffed with goodies like spinach and feta then fried to melt all the fillings. 
And the best part? They do banana and nutella flavours so you can have gozlemes for dinner and dessert.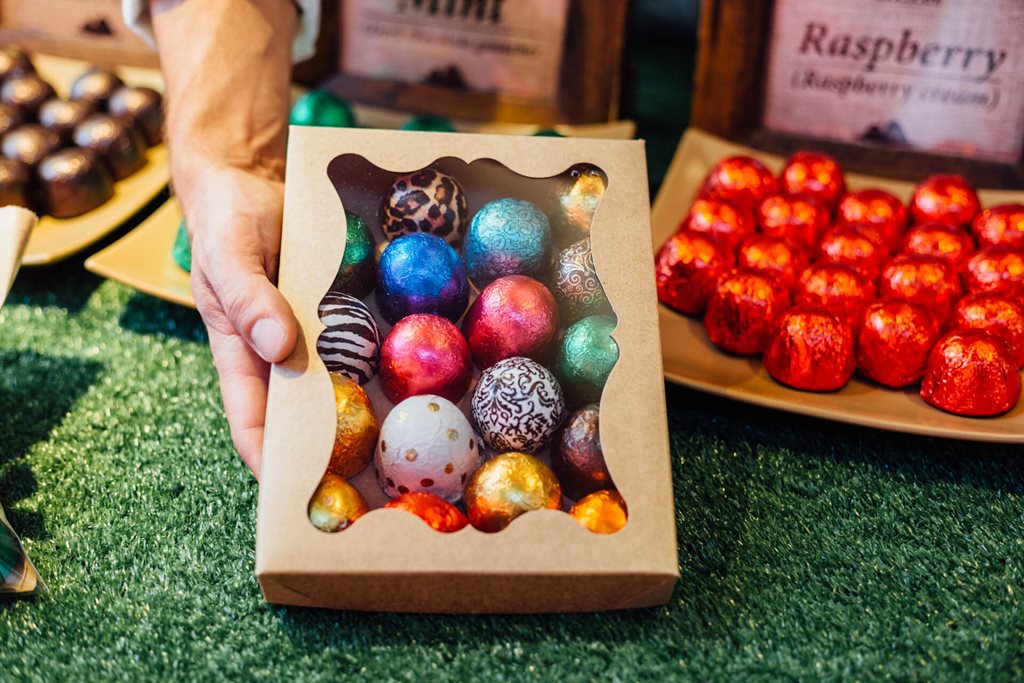 Emporium of Chocolates
Chocoholics should run, not walk to Emporium of Chocolates. This place sells handmade choccys made only with fresh, natural ingredients from Australia, made to deliver mouthwatering flavour in every bite. We love all their flavours but their slow-cooked caramel dulce de leche bites are unbeatable.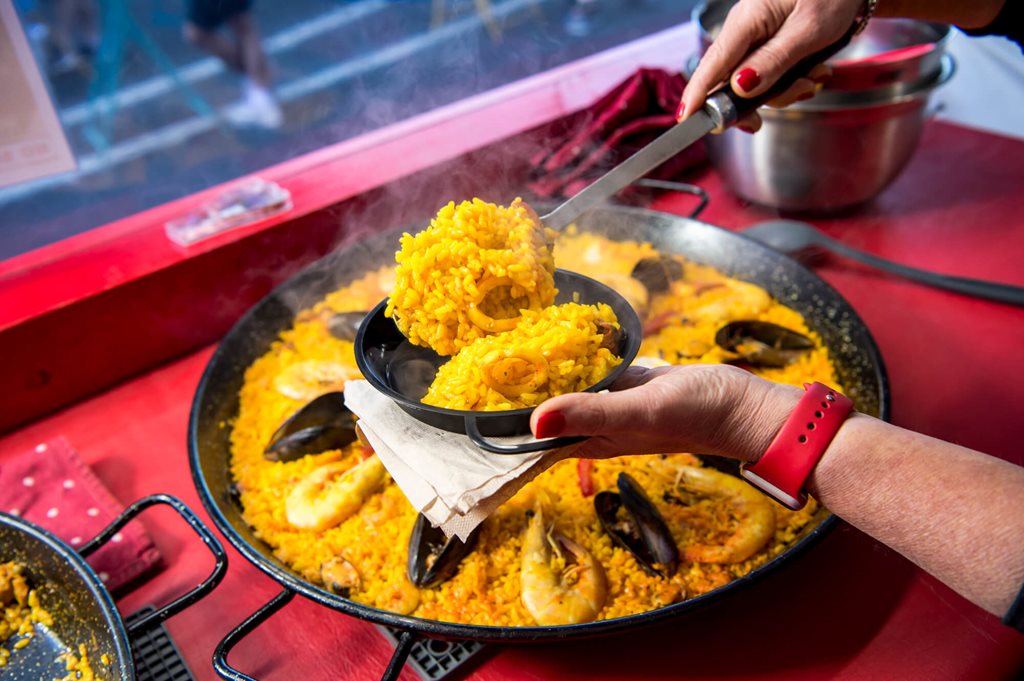 La Gitana
It's not easy to find authentic paella in Sydney, unless you're at The Rocks Markets, that is. La Gitana is a regular stall that makes real paella with toppings of your choice, from prawns and shellfish to chicken and chorizo (and there's even a vegan option).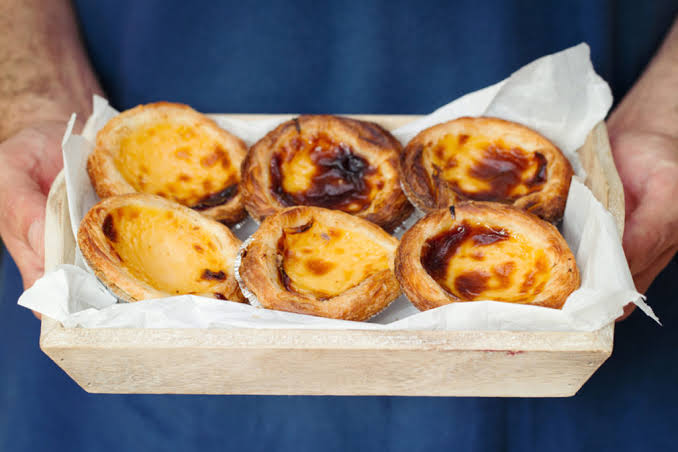 Natas & Co
There's nothing quite like the buttery, eggy, sweet, savoury flavours of Portuguese natas. These gorgeous little egg tarts are made with crumbly, flaky pastry and creamy vanilla-egg custard that's beautifully caramelised on top. Don't like vanilla or egg? Extra flavours available include lemon, nutella and salted caramel.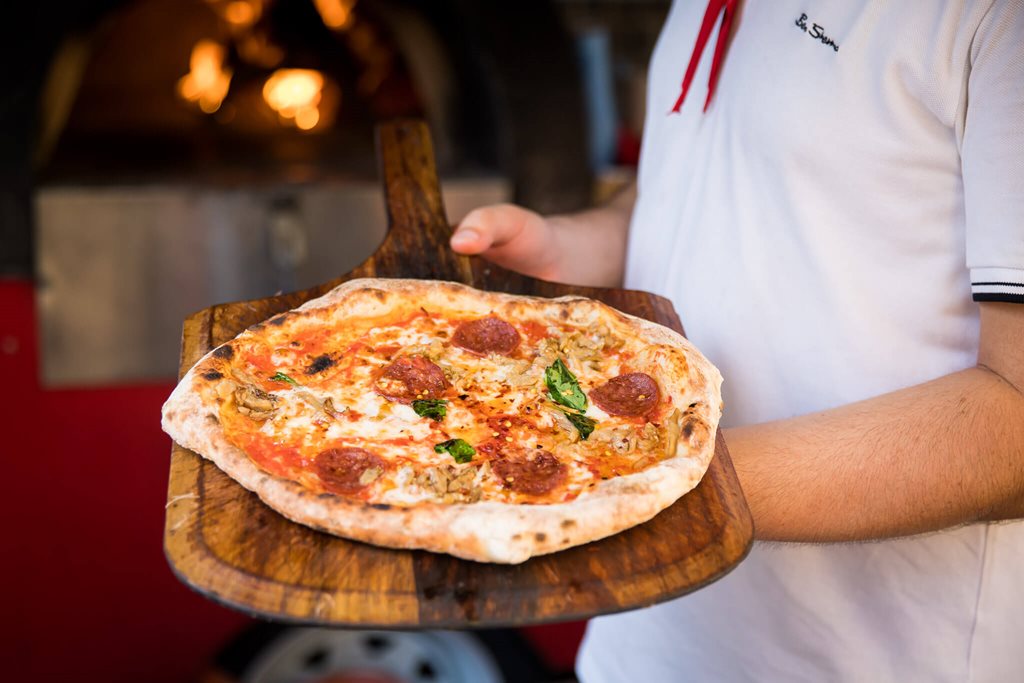 That's Amore Street Pizza
Real pizza, prepared the authentic Italian way, tastes so much better - that's exactly what these guys are all about. Hand-made dough slathered in fresh tomato sauce and topped with real mozzarella then baked to crispy, golden perfection in a real wood-fired oven. That's Amore!
Never miss out on editorial
Get updates on the latest editorial from The Rocks.