10 Sep 2021
Takeaways in the park: The Rocks guide to safe and delicious picnicking
Get outside and enjoy the sunshine with a picnic in one of The Rocks' stunning parks catered by local cafes, restaurants and bars.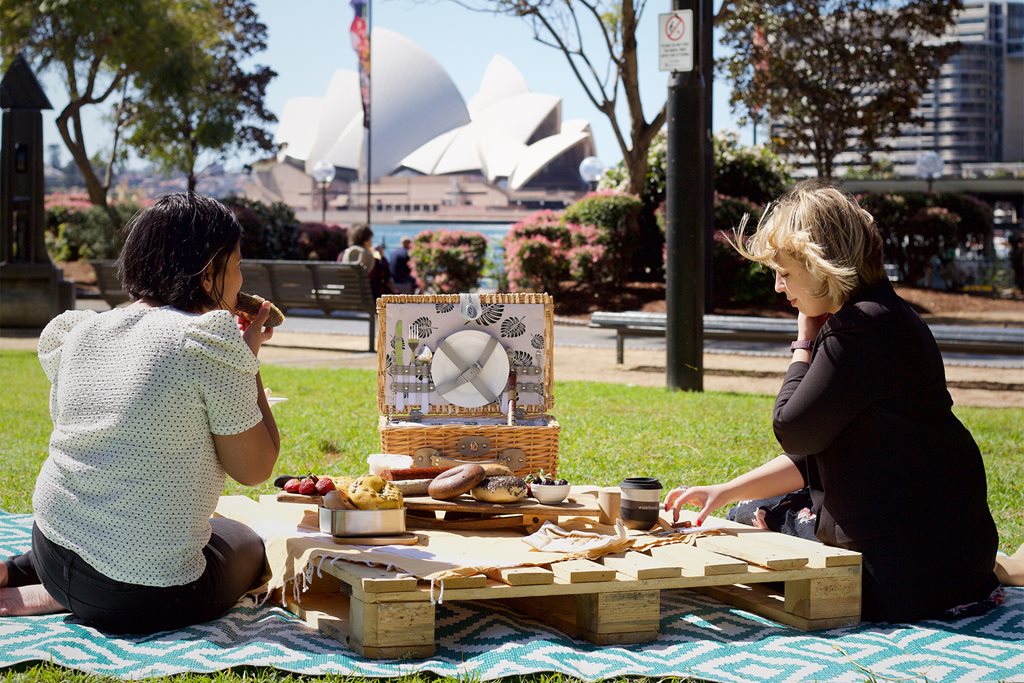 Guys, we made it. Spring is here and it is time to enjoy a picnic in one of The Rocks' beautiful parks.
We're talking sunshine, freedom, french pastries, specialty coffee and guaranteed good times.
To help you get out and safely enjoy your new found liberty we've come up with a guide to the best takeaway bites and drinks available nearby The Rocks' parks.

BYO drinks
To make the most of our public spaces as we ease out of restrictions we are allowing the consumption of alcohol in some of our parks during daylight hours each day.:
First Fleet Park
Hickson Road Reserve
Tallawoladah Lawn
After the year we've had we think you've earnt a refreshment! Please enjoy and drink responsibly.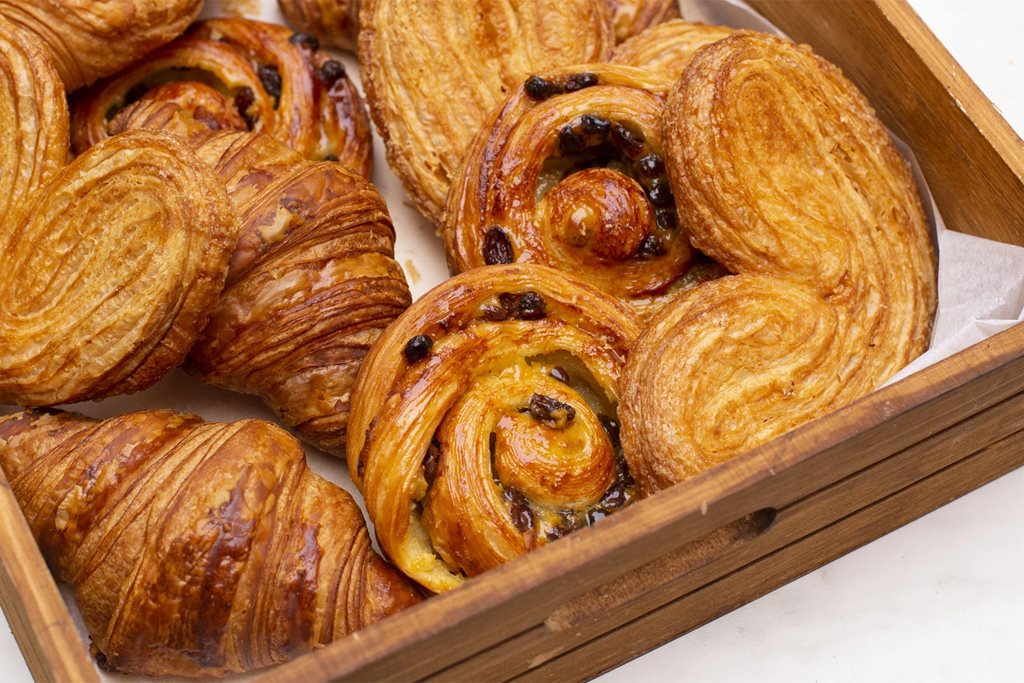 La Renaissance Patisserie
La Ren is arguably the best French Patisserie in Australia serving phenomenal celebration cakes, tarts, eclairs, pastries, macarons and savouries. 
Our pick of the bunch would definitely be the Brunch Essentials hamper. For just $33.50 you get brunch for 4-6 people including two flaky, buttery croissants, a cruffin, an amazing pistachio & chocolate roulade, a pain au chocolat and two fruit finishes. 
If you fancy something more lavish and luxurious go for the Juju Celebration Cake, a decadent dark and milk chocolate mousse masterpiece, with crispy chocolate pearls and a centre of rich salted caramel.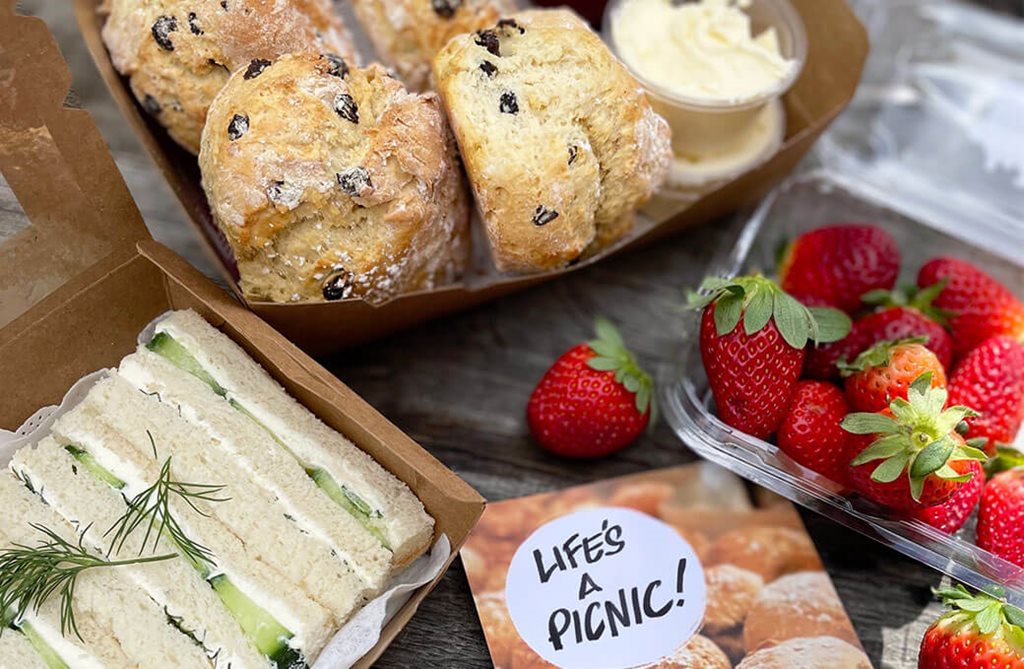 The Tea Cosy
There are few things more comforting and delicious than freshly baked scones with jam. You can grab some fresh out of the oven for your picnic from The Tea Cosy who are offering a picnic pack for a limited time on Wednesday and Friday mornings delivered to you. The picnic pack includes everything below for just $35 with the option to add bubbly:
4 freshly baked scones 
2 jams 
2 cream 
Cucumber and cream cheese sandwich
Punnet of fresh strawberries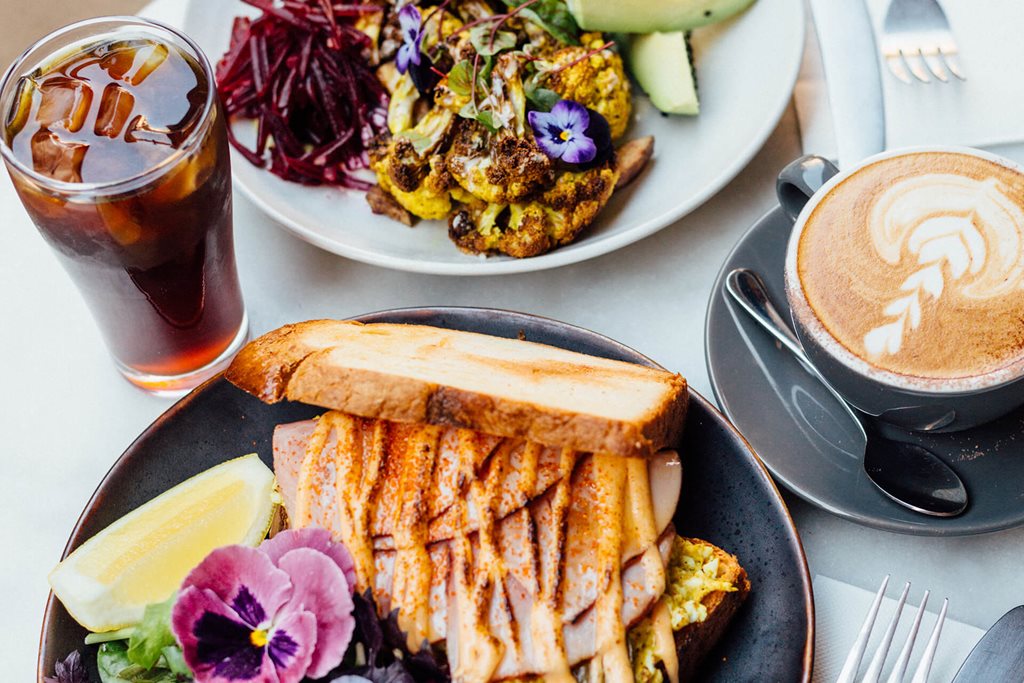 ASLAN Coffee Roasters
ASLAN import coffee directly from a farm in Northern Sumatra Indonesia to make incredible specialty coffee at their cafe in The Rocks. 
Whatever you do make sure you grab a coffee, then perhaps a smashed avo on toast, a bacon breakfast bun or a pulled pork burger to go with it.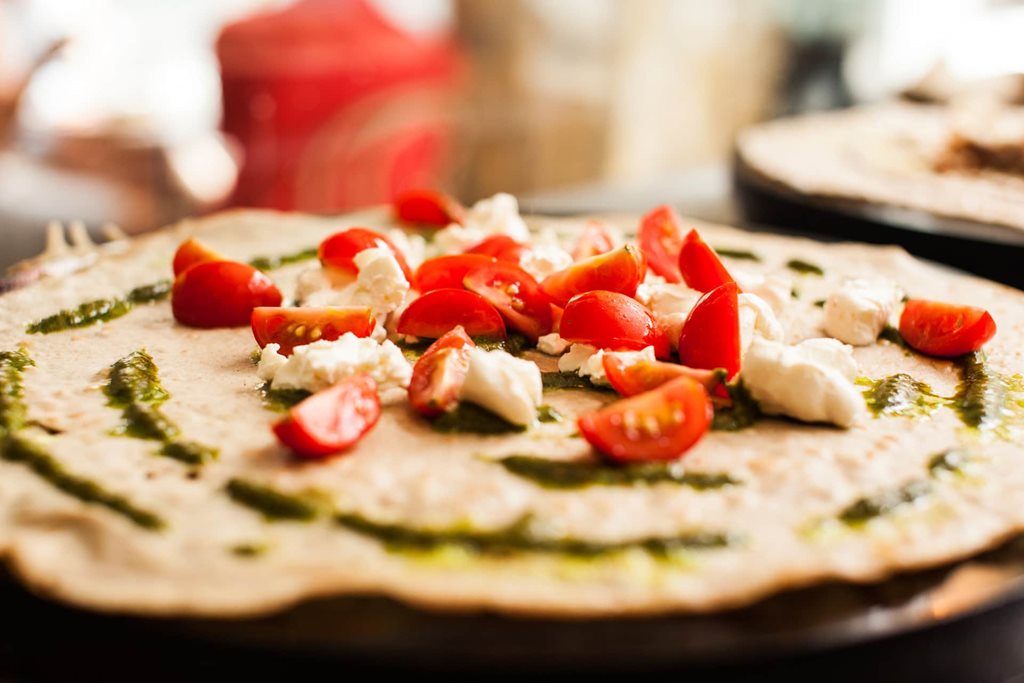 Creperie Suzette
For a taste of France in the heart of The Rocks head to Creperie Suzette - purveyors of Sydney's most delectable crepes. 
The savoury galettes are an amazing lunch or snack, with classics like ham, egg and melted cheese - or something a little fancier like the goat cheese, rocket, walnut, honey and fig crepe. 
But our favourites are definitely the sweet crepes. The Sucre Citron with lemon and sugar is a delight and the Pomme Cannelle with poached apple and cinnamon is the ultimate dessert. 
 
P'Nut Street Noodles
Grab a spot in the sun and some hot noodles and dumplings from P'Nut Street Noodles and you may feel - just for a second - as though you're transported to a warung on the beach in Bali or an open air hawker centre in Singapore. These noodles are that good. 
Our favourites are the Mee Goreng with sambal chilli sauce made from scratch and the Thai fried rice with chilli paste and Thai basil. If you're feeling like some fried goodness don't miss the naughty box - 18 bits of crunchy fried chicken with spicy sriracha mayonnaise.
 
Parks for picnicking
There are five parks throughout The Rocks, most of which boast panoramic harbour views and plenty of space to stretch out and enjoy the sunshine. That includes:
Dawes Point
Hickson Road Reserve
First Fleet Park
Bligh and Barney Reserve
Tallawoladah Lawn

For a little help choosing your next picnic site check out our guide to parks in The Rocks.
Never miss out on events
Get updates on the latest events from The Rocks.
Stay up to date
Get the best of The Rocks straight to your inbox.