20 Jan 2023
The best Asian-inspired cocktails in The Rocks
These Asian-inspired cocktails feature the beguiling flavours of Japan, South Asia and China. They're zingy, boozy, refreshing and just a little exotic.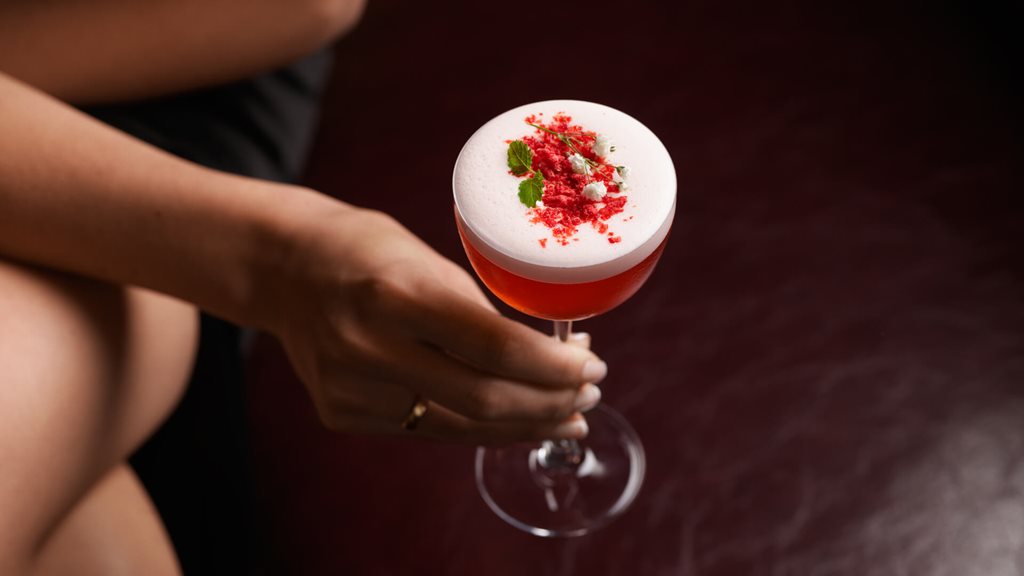 The Asian continent is home to some of the world's punchiest flavours. The tang of fresh lime, the smooth complexity of sake, countless exotic fresh herbs and several luxurious spirits. When we reach for a drink these are the flavours we're craving. To help you find them we've sipped our way around Sydney to bring you the best Asian-inspired cocktails in The Rocks.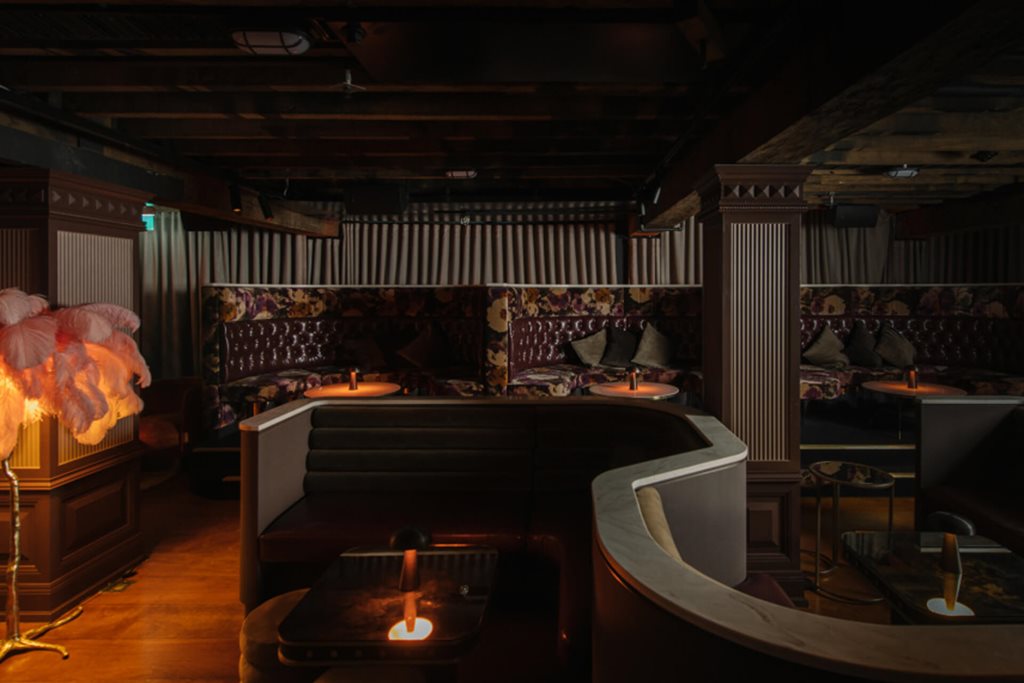 Alice Sydney | Chinawhite High Ball
For elaborate chandeliers, glamour and flawless cocktails - book a table at Alice. This ultra-luxurious bar has a menu of creative tipples but our favourite is the Chinawhite High Ball. 
It's floral and refreshing, featuring a mix of Bombay Sapphire Gin, jasmine tea, ginger syrup and pandan (a popular Asian ingredient which tastes a bit like grassy vanilla with a hint of coconut).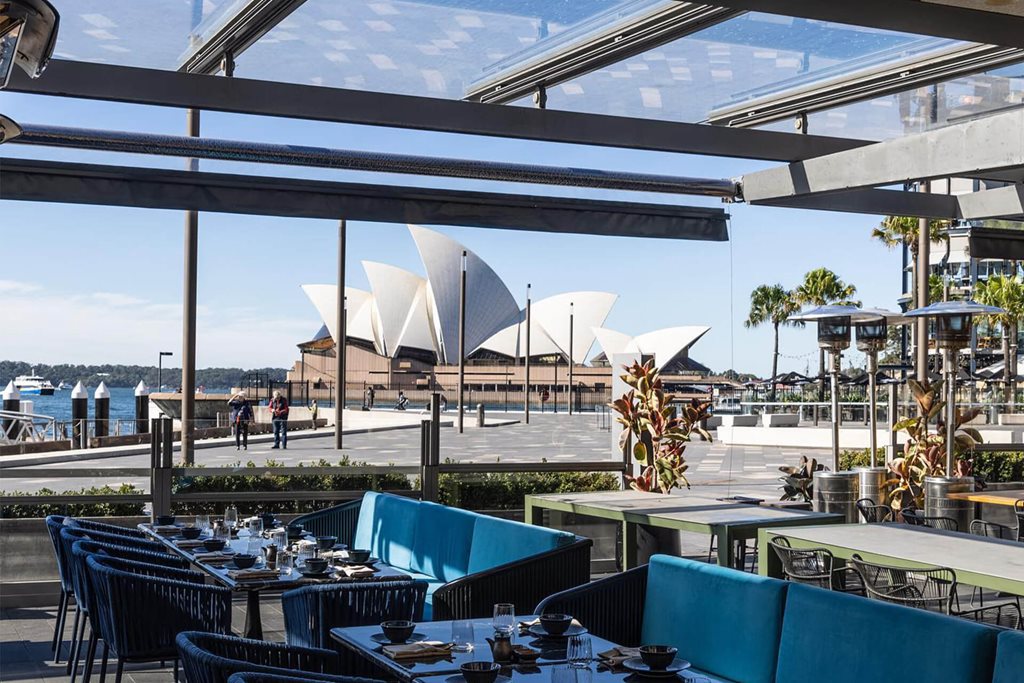 Luna Lu | Matchatini
If a foodie friend with a penchant for Asian cuisine visited from out of town, Luna Lu is where we'd take them. Their high end takes on Chinese, Japanese and South Asian classics are amongst Sydney's best (and their Matchatini is the perfect accompaniment to their amazing food). It takes the good ol' Espresso Martini and upgrades it with an Asian twist, featuring white chocolate cream, Tia Maria Matcha and Sencha green tea.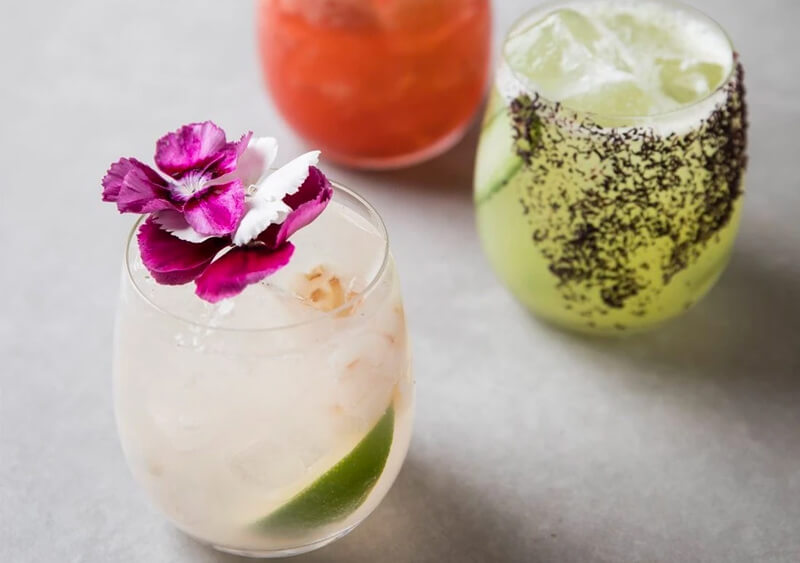 Saké | Honey Ro
Saké's an icon in The Rocks, loved by locals for its vibrant atmosphere, fresh sashimi and modern takes on traditional Japanese food. Their cocktail menu is worth a taste too. We love the Honey Ro, a delicate and fruity cocktail featuring honeydew infused Japanese rice spirit and fresh lemon, topped with Chandon Vintage and Zubrowka (vodka) mist.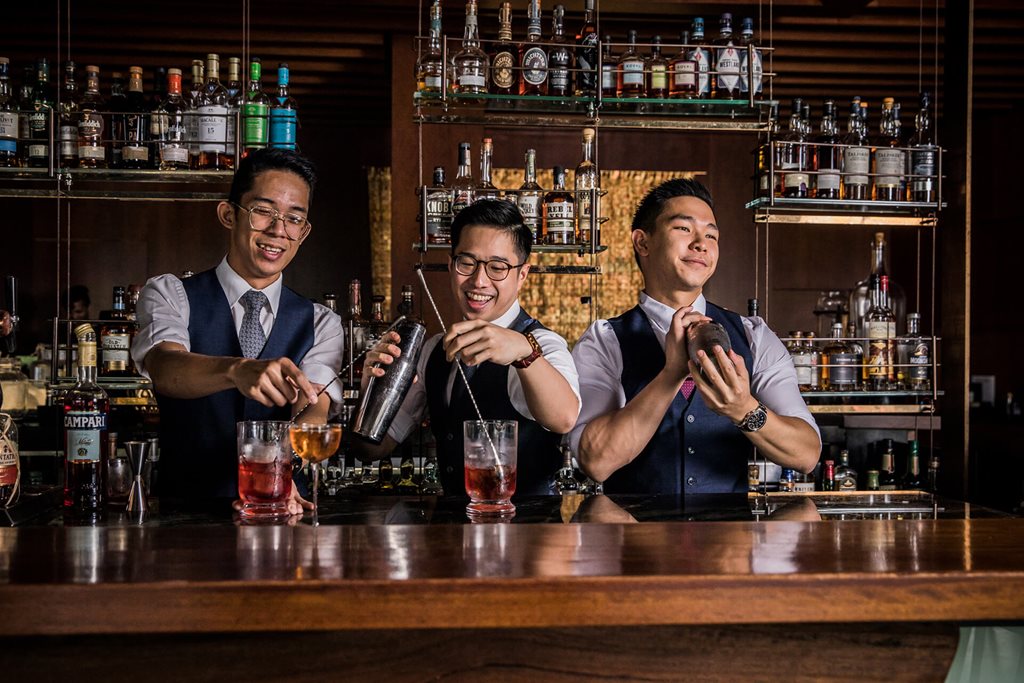 Grain Bar | Fox with the Key
If you fancy an evening of waistcoated bartenders, luxury surroundings and serious tipples, come to Grain Bar. This neighbourhood cocktail and whiskey bar has a menu designed to impress the pickiest of drinkers. Our go-to is the Fox with the Key, an effervescent Japanese-inspired drink with Kinobi rice gin, yuzu liquor, sakura honey and sparkling sake.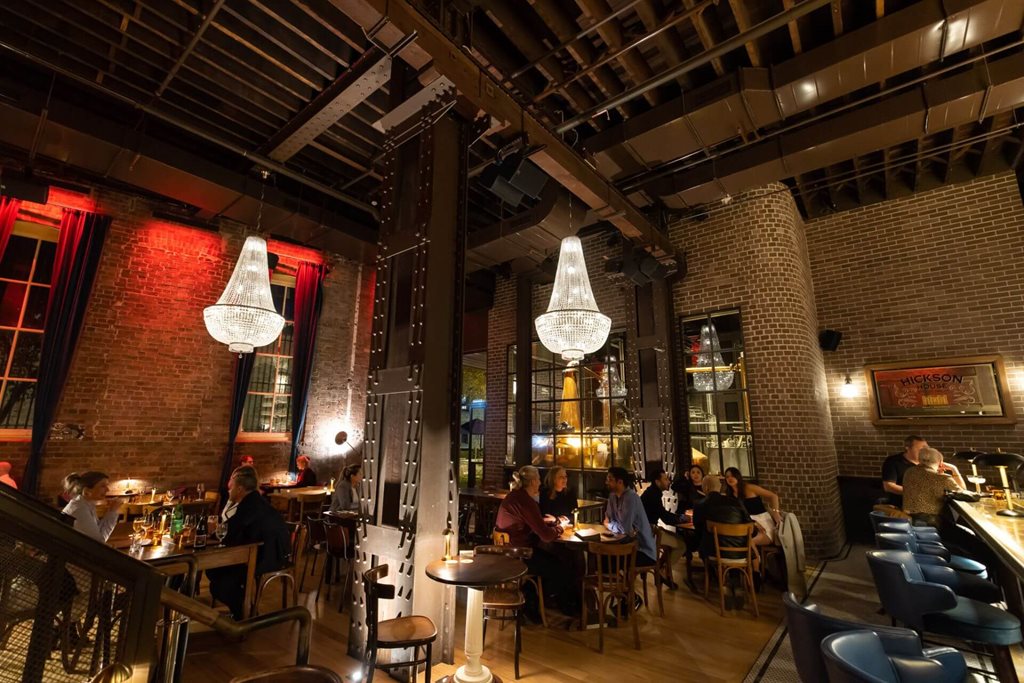 Hickson House | Red Snapper
Hickson House have been a bit selfish. They've hogged all the awards at the Australian Bartender Magazine and the Australian Liquor Industry Awards including best distillery bar, runner up best gin bar and best new bar. This gin wonderland has a cocktail menu guaranteed to blow minds, including our favourite - the Red Snapper. It's funky, spicy and a little umami, featuring housemade dry gin and intriguing Asian ingredients like fermented chilli, miso and lobster oil.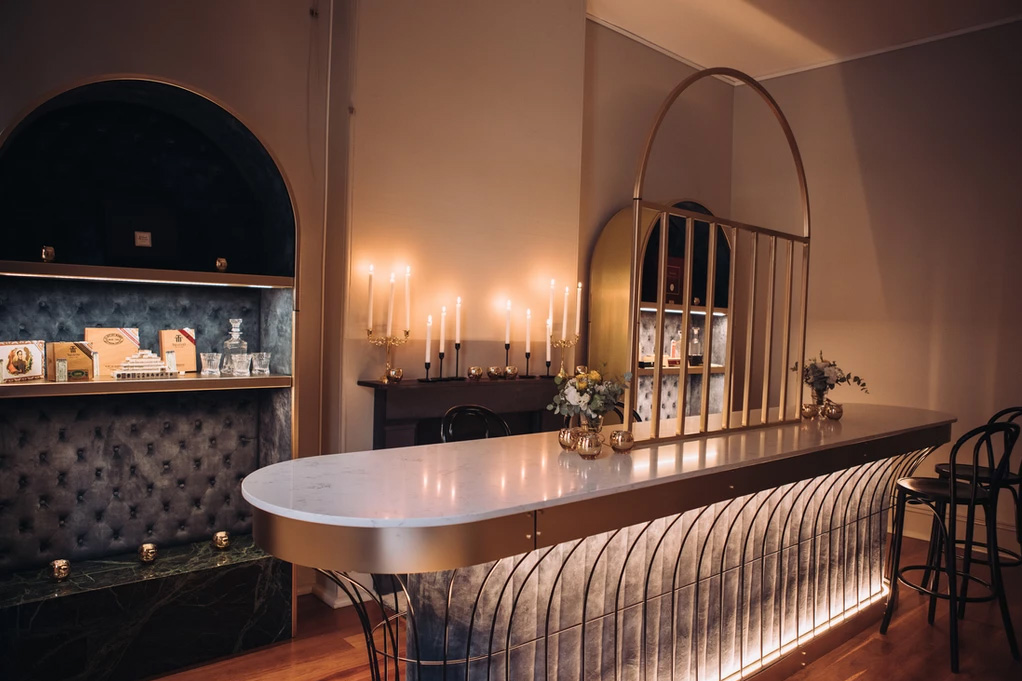 Sergeant Lok | Smooth Criminal
Sergeant Lok serve elegant, elevated Chinese fusion cuisine in a lavishly renovated historic prison in The Rocks. 
Our ideal evening at Sergeant Lok involves a plush velvet booth, delicate pork and prawn wontons and a Smooth Criminal. We're talking about a cocktail, not an inmate - this punchy, tangy tipple is made with green chartreuse, dry curacao and Shaoxing wine (a type of rice wine used in Chinese cooking). 
Stay up to date
Get the best of The Rocks straight to your inbox.