04 Oct 2023
Travel via taste buds: All the cuisines you can taste at The Rocks Markets
Fancy travelling via your tastebuds? You'll find delicious cuisine from all over the globe at The Rocks Markets.
One of the reasons Sydney's such a magical city is its diversity. For hundreds of years people from all over the world have come here bringing their cuisines and cultures, and turning our city into a delicious, multicultural melting pot.
You'll find all of this awesome diversity on display at The Rocks Markets - where you can taste delicious cuisine from all over the world every Saturday and Sunday.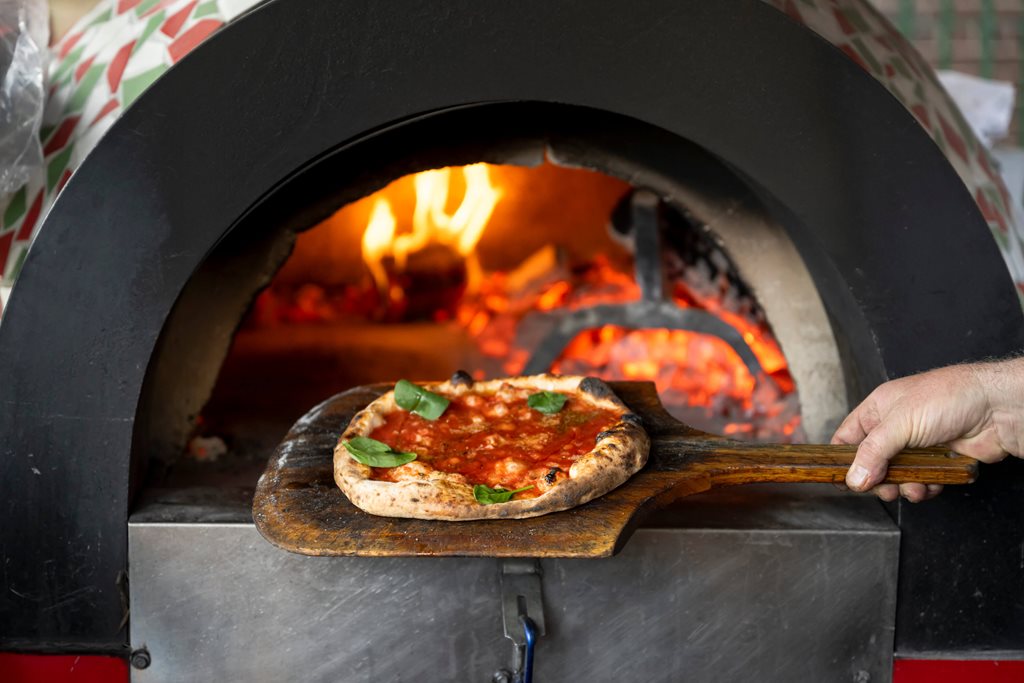 Italian pizza: That's Amore
That's Amore prepare their pizzas using only the freshest, finest local ingredients - kissed by woodfire. This is as authentic as it gets, from the streets of Napoli to the cobblestone laneways of The Rocks, so we're not surprised their Haberfield restaurant was named as one of the top 100 pizza joints in the country.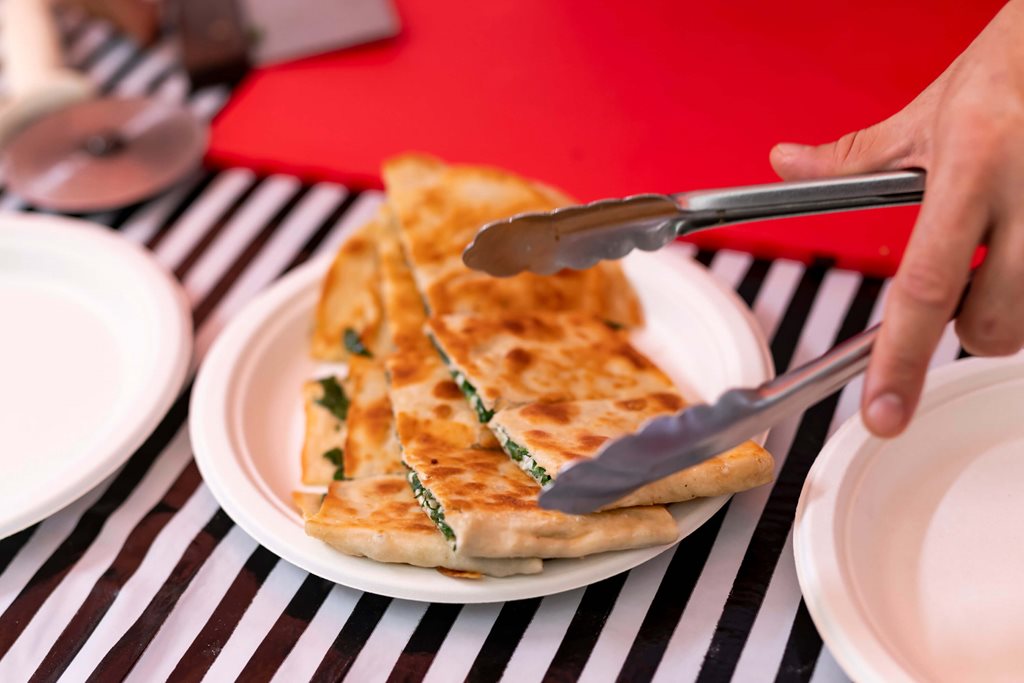 Turkish gozleme: Dare Gozleme
The humble but delicious gozleme is one of the most popular street foods in Turkey, consisting of a thin and crispy golden dough stuffed with fillings, from minced beef and onion, to spinach and feta. No need to travel to Istanbul to taste this delicacy!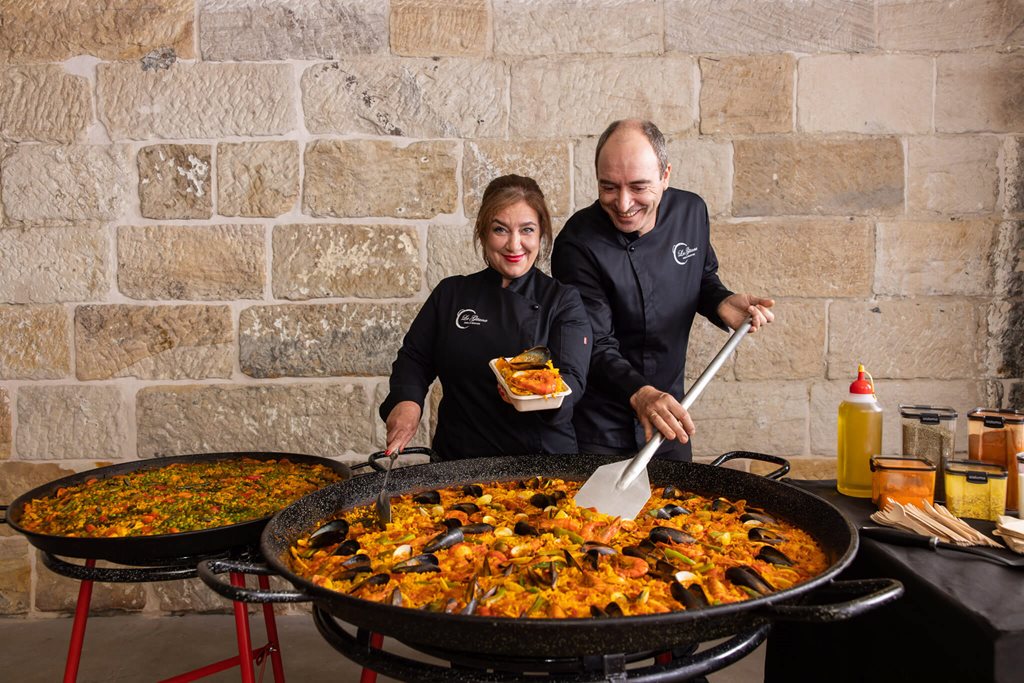 Spanish paella: La Gitana
Besides balmy weather and vibrant culture, Valencia on the eastern coast of Spain is famous for Paella, a dish featuring rice, seasoned with saffron, mixed with seafood or meat then fried in a gigantic pan. Simon and Esther, the Spanish chefs behind La Gitana, cook it right - over a hot woodfire with plenty of mussels and cockles.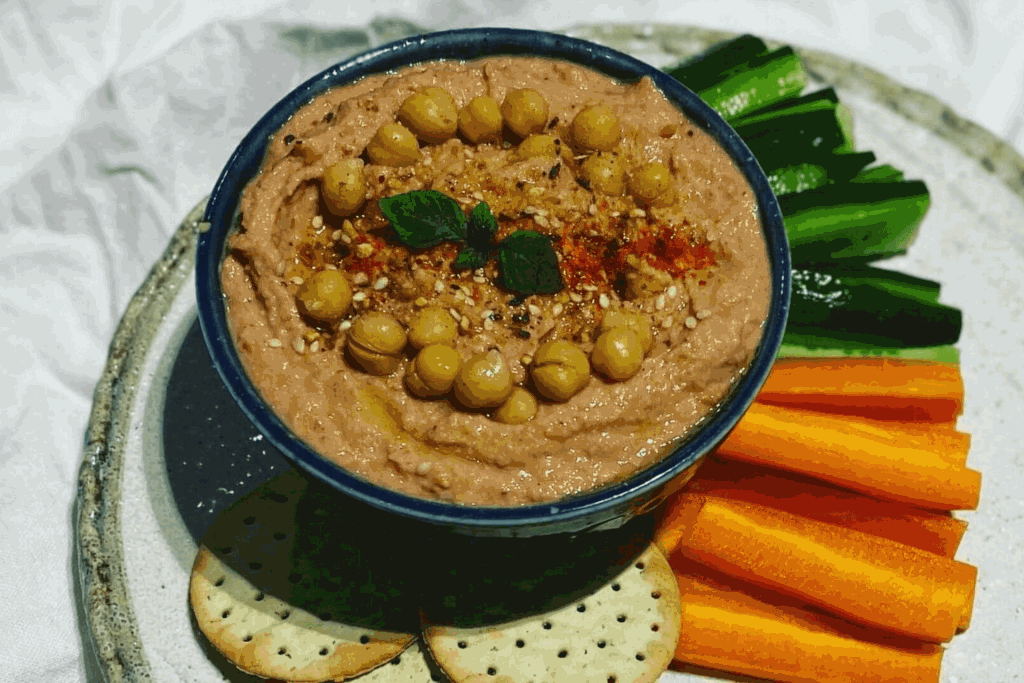 Japanese miso: Enokido Miso
Founder of Enokido Miso, Shinji Hiraoka, was one of the first Japanese chefs in Sydney, bringing miso making (an integral part of life in Japan) to us here in Australia. He uses only the finest natural Australian ingredients and techniques passed on for generations and his organic miso pastes are the best we've ever tasted.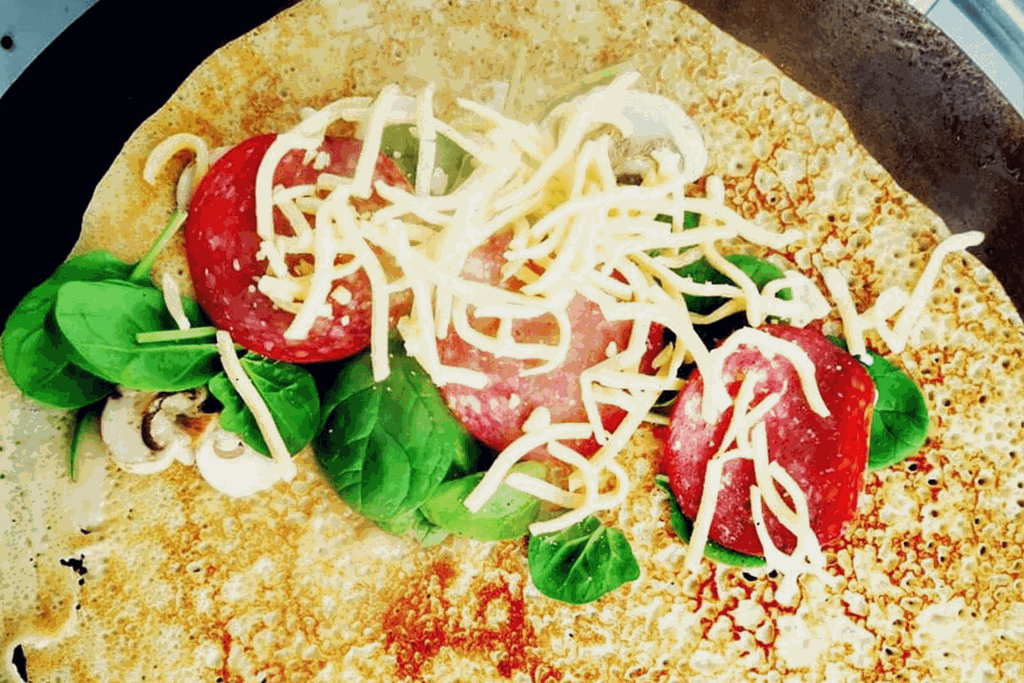 French crepes: World Crepes
Wouldn't a trip to Paris be nice? Instead of spending several thousand on flights you could just nip down to The Rocks Markets and grab a crepe from World Crepes. Close your eyes and bite into a buttery, soft crepe with delicious savoury or sweet fillings and you're there.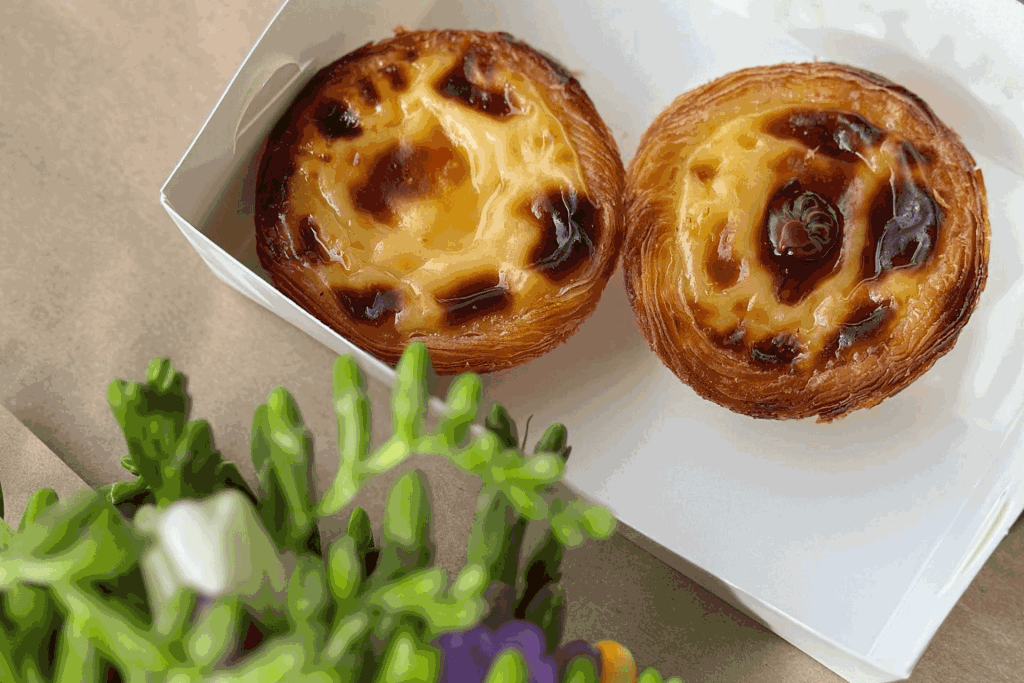 Portuguese tarts: Natas & Co.
Our all-time favourite pastry is without a doubt Portuguese tarts. Made with crumbly, yet flaky buttery pastry and a caramelised eggy custard filling, these little beauties are one of the highlights of any trip to Portugal. The tarts at Natas & Co. taste just like they do in Lisbon (maybe even a little better).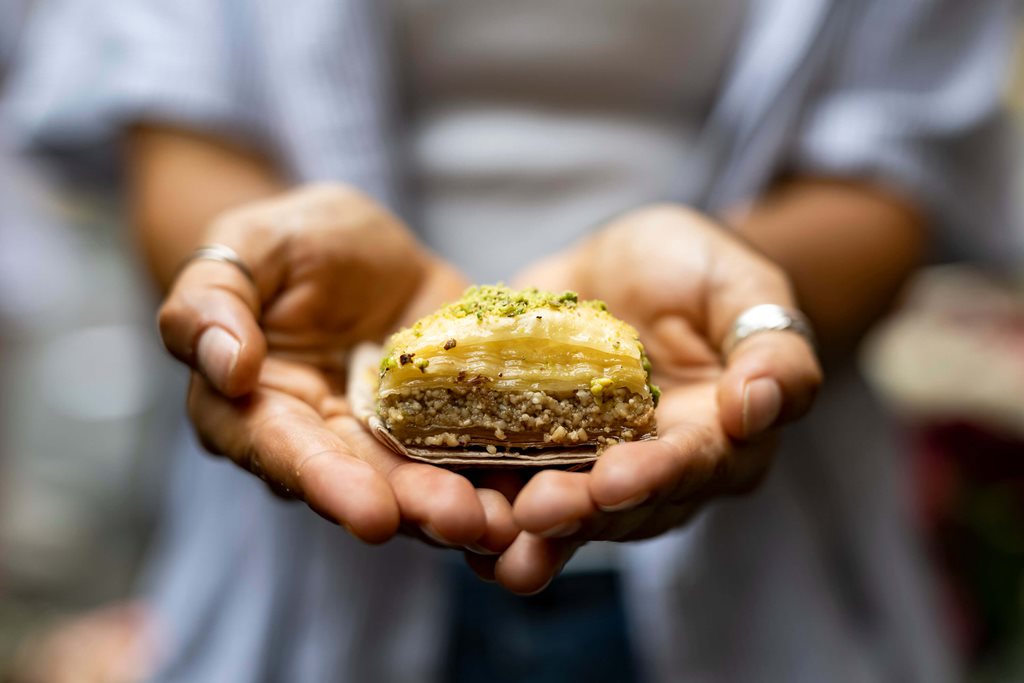 Lebanese Plant-based baklava: Ard
If you haven't had baklava we recommend you drop what you're doing and try it right now. This layered, crumbly pastry is filled with sweet walnuts or pistachios, slathered in butter then baked until it's deliciously crumbly and flaky. The genius behind Ard has converted this into a plant-based recipe she worked on with her mum, with brilliant results.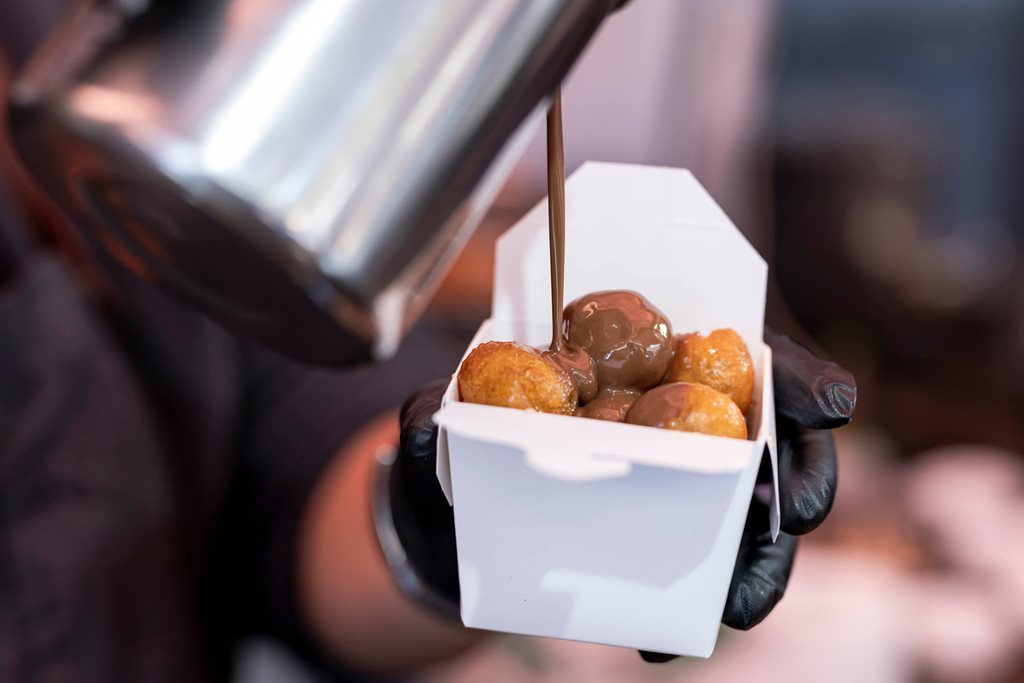 Turkish lokmas: Lokma-Nia
Lokmas are another must try. These are a favourite snack on the streets of Turkey, fried dough balls slathered in a simple sugar syrup (and other toppings like cinnamon, hazelnut and even tahini). Lokma-Nia makes them fresh and hot, just as they do on the streets of Turkey.
Keen to travel with your tastebuds? Visit The Rocks Markets on Saturday or Sunday to taste a selection of international eats, snacks and desserts made by passionate local chefs.
Stay up to date
Get the best of The Rocks straight to your inbox.