16 Aug 2021
Follow The Rocks Art Trail Online
Down every cobblestone laneway and around every sandstone corner in The Rocks, you'll find art from local visionaries and makers.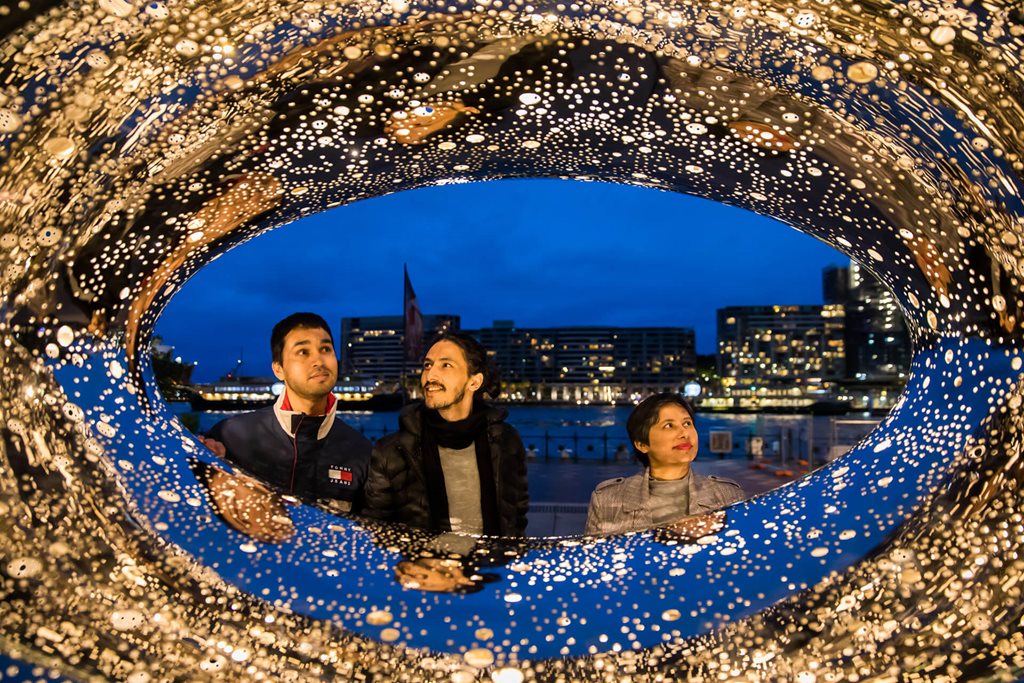 From original pieces sourced directly from local Aboriginal communities to surrealist masterworks by international icons, our little historic precinct has it all.
And the best part? You can explore it all from the comfort of your couch with The Rocks Online Art Trail.
The trail features 22 of the precinct's best-loved local makers and includes a map from Sydney artist Squidinki so that you know exactly where you're buying from.

Artists
From masterful Aboriginal art, to surrealist oil paintings and digital animals - these are the exciting artists you have to see in The Rocks.
Makers
Discover handcrafted jewellery, luxurious wool clothing and more by makers throughout The Rocks.
Designers
One of Elton John's favourite stores and a premium women's boutique stocking only Australian brands are just a couple of the must-visit design hotspots in The Rocks.
The Rocks Art Trail Map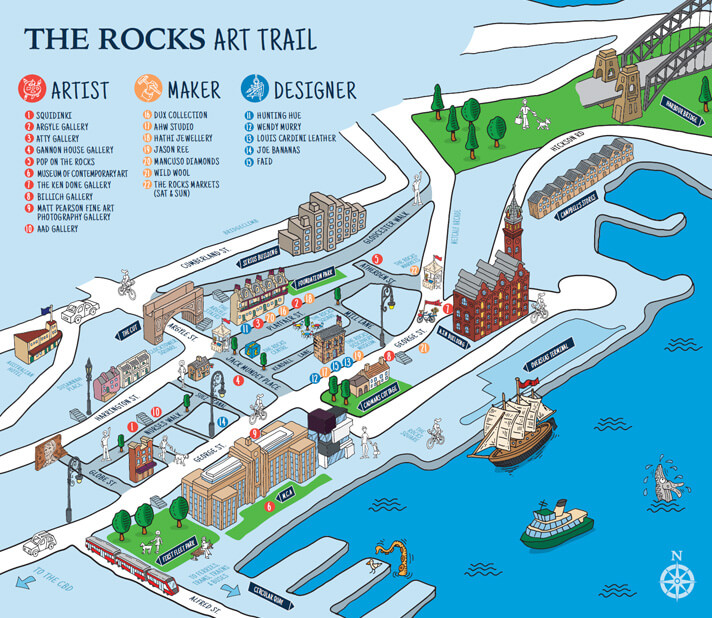 Stay up to date
Get the best of The Rocks straight to your inbox.