13 Oct 2021
The Rocks is open! Check out these exciting welcome back events
The Rocks has finally reopened! To welcome you back, we're hosting countless events - from yoga in the park, to outdoor cinema, alfresco dining and the return of The Rocks Markets. Visit us soon to enjoy a little sunshine and freedom.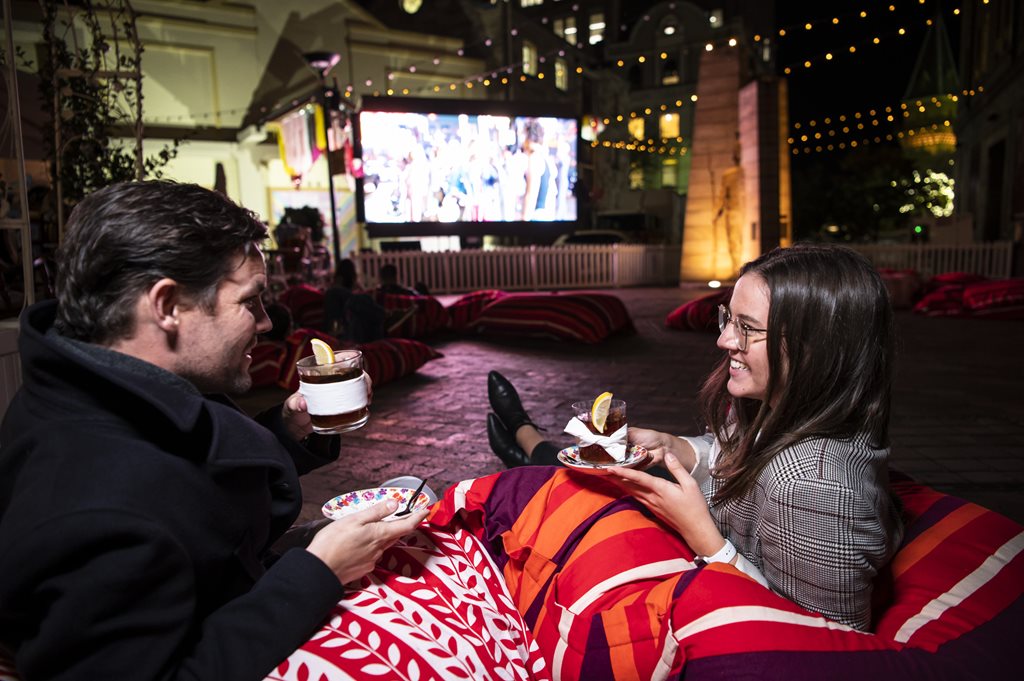 Frosty pints with friends on the Glenmore rooftop. Long lunches on cobblestone streets in the sun. Outdoor movies in the warm summer air. Bustling markets, delicious food and local characters. For 107 days we missed those little things. The stuff that brings us all together, puts smiles on our faces and gets us excited for the weekend.
Until now.
The Rocks is finally opening up to welcome you back with open arms and a selection of exciting events, from outdoor cinema and markets, to yoga in the park and public art exhibitions. We can't wait to see you!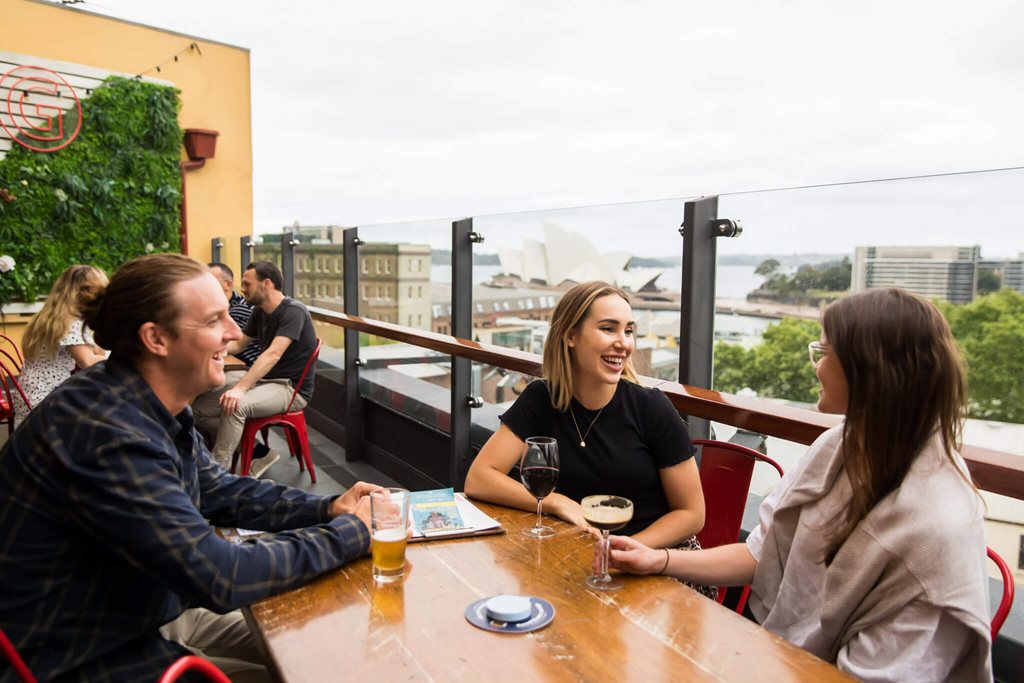 Alfresco Dining
After 107 days inside, you've earnt a pint in the sunshine, a long lunch with friends and all the atmosphere The Rocks has to offer.
All your favourite bars and restaurants in The Rocks are opening sunny courtyards, balconies and lawns for your enjoyment, from The Doss House, to the Glenmore and The Orient.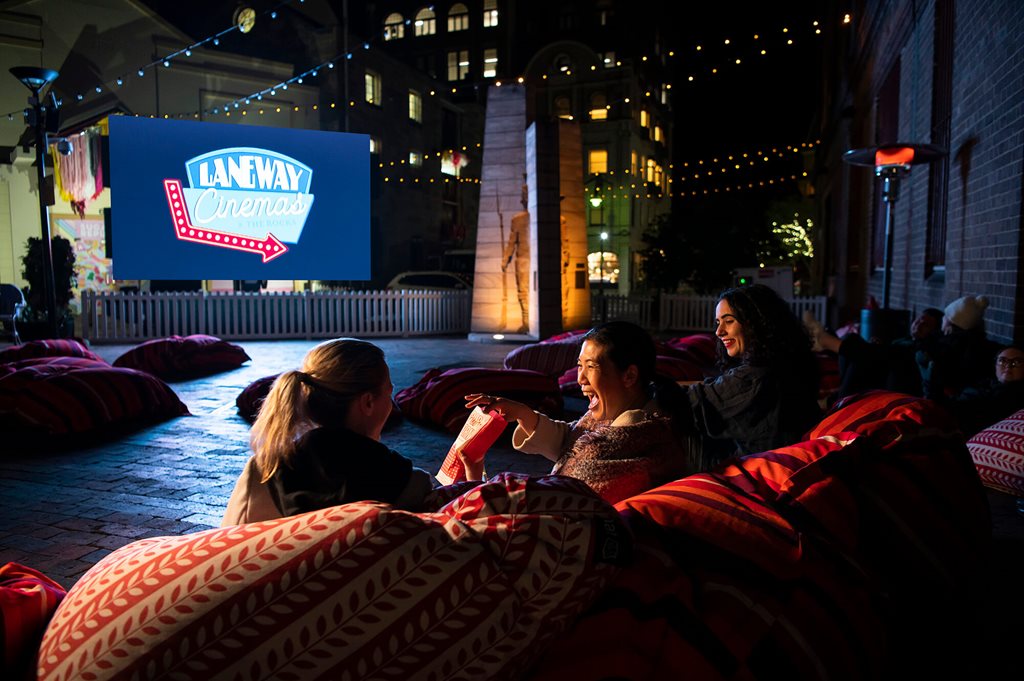 Laneway Cinema
Have you missed going to the movies? Now's your chance to return in style with Laneway Cinema, an outdoor movie experience under stars and fairy lights in The Rocks. 
There's a full line up of your favourite films, a giant screen amongst heritage buildings as well as bean bags, popcorn and blankets. Bring someone to get cozy with and share a pizza... Did we mention it is also free?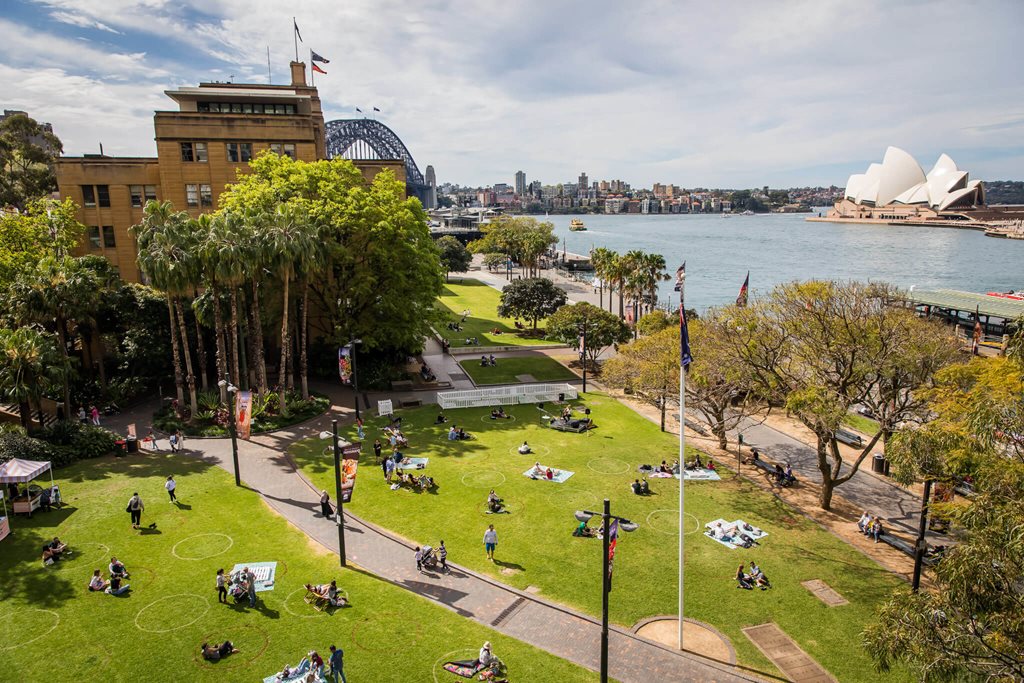 Parks and picnics
Fancy some sunshine, freedom and pastries? Well you've come to the right place. The Rocks' many beautiful parks are open for COVID-safe picnics, with BYO drinks allowed at First Fleet Park, Hickson Road Reserve and Tallawoladah Lawn.
Grab some food from one of these amazing nearby takeaway joints, roll out the picnic blanket and make a day of it!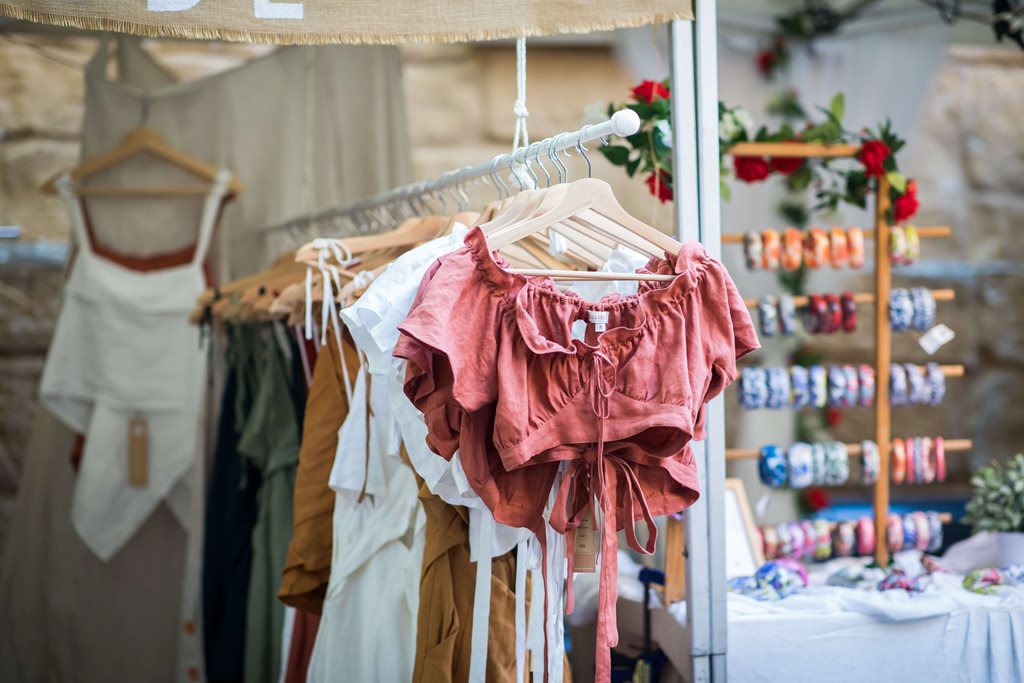 The return of The Rocks Markets
Sydney's favourite market is back! Local artisan stallholders, creatives, chefs and artists will line the streets of The Rocks, bringing the precinct to life with artisanal wares and gourmet street food. 
Visit while the sun is shining and enjoy a day of live music, harbour views, shopping and eating.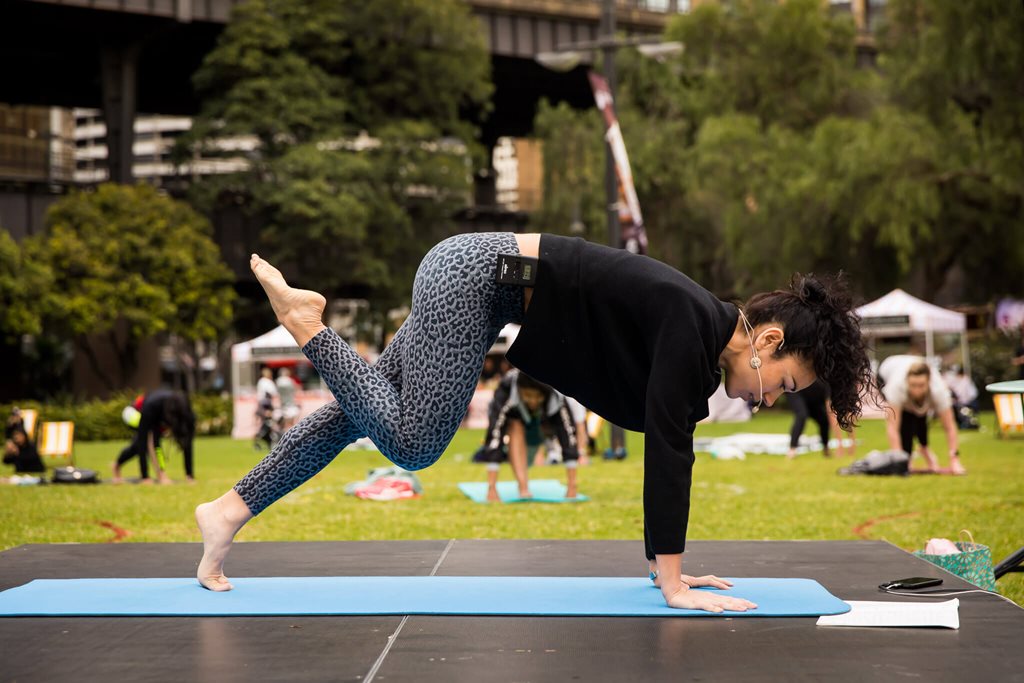 Yoga in the park returns
Yoga's flowing movements and focused breathing are perfect for alleviating stress, clearing the mind and strengthening your body. And let's be honest - we could all do with a little de-stressing right now!
Luckily Yoga in the park is returning in person at First Fleet Park from Sunday 31 October. Lay down your mat in the sunshine, take in the harbour views and get flexy with our resident yoga instructor.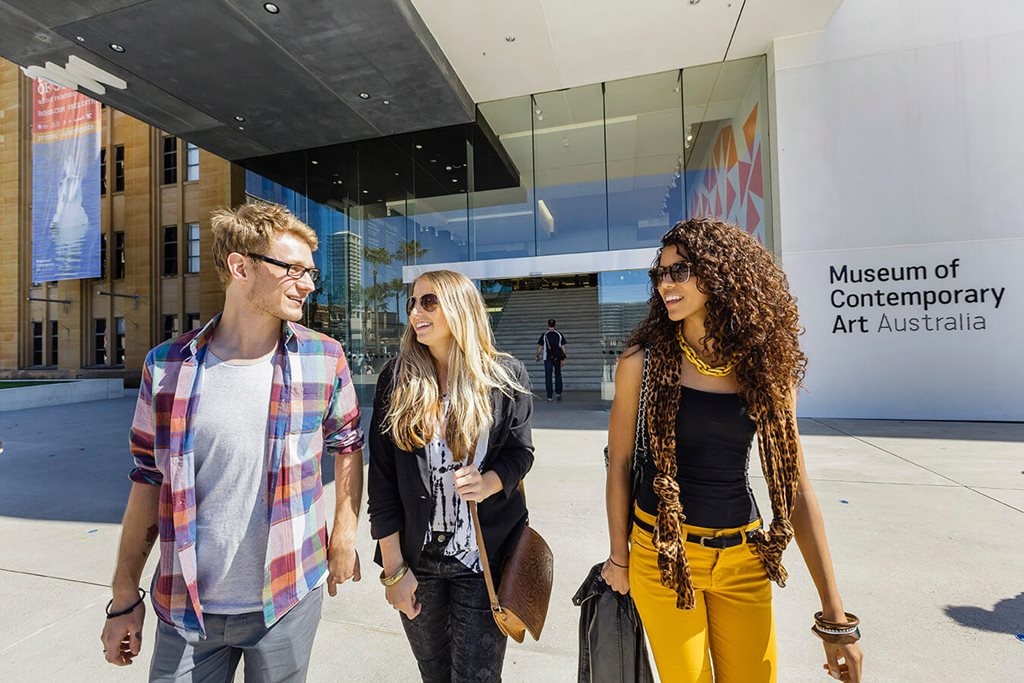 Check out the MCA
Get some colour and culture back into your life and visit Australia's home of contemporary art - the MCA. The gallery is now open Tuesday to Sunday from 10am to 5pm, and is welcoming locals back with a number of intriguing exhibitions. 
That includes Richard Bell: You can Go Now - the largest solo exhibition by this Australian icon, bringing together three decades of his work.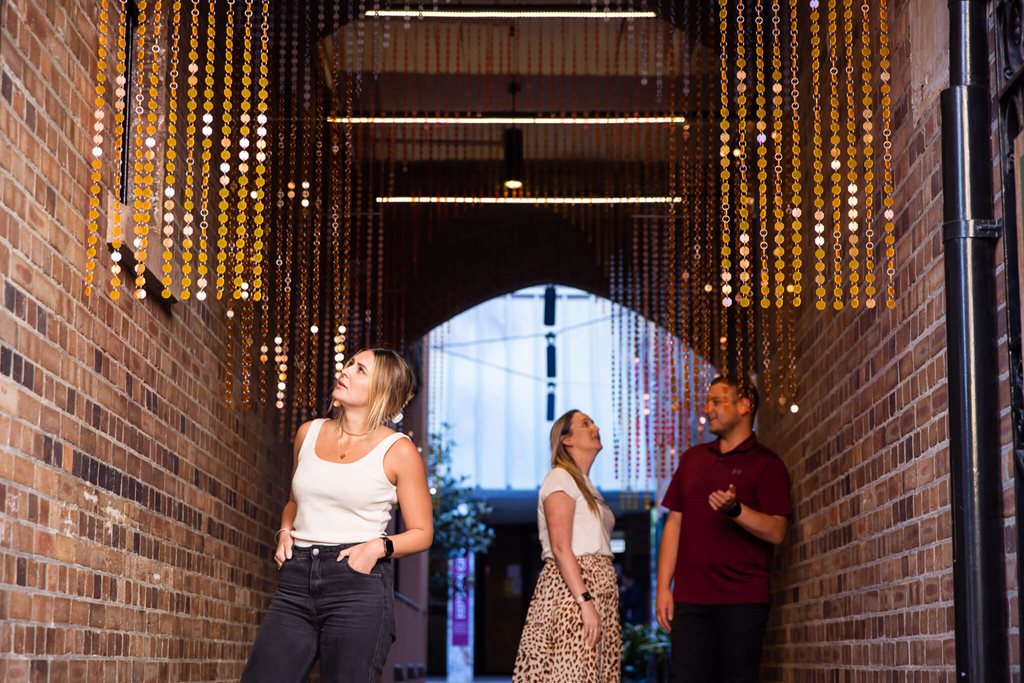 Immersive art installations
The Rocks is welcoming five immersive art installations by exciting local artists, exploring themes of revival and renewal. Curated by Art Pharmacy, you'll find these remarkable pieces hidden throughout The Rocks down cobblestone streets and fairy lit laneways. 
See them all to gain a new perspective on one of Sydney's best loved historic sites. 
Never miss out on editorial
Get updates on the latest editorial from The Rocks.
Stay up to date
Get the best of The Rocks straight to your inbox.