26 May 2021
10 Incredibly Unique Things to Do in Sydney
Want to know where the locals "in-the know" go? There are so many incredible things to do in Sydney, from rooftop bars to harbour bridge climbs - we've rounded up 10 must-dos.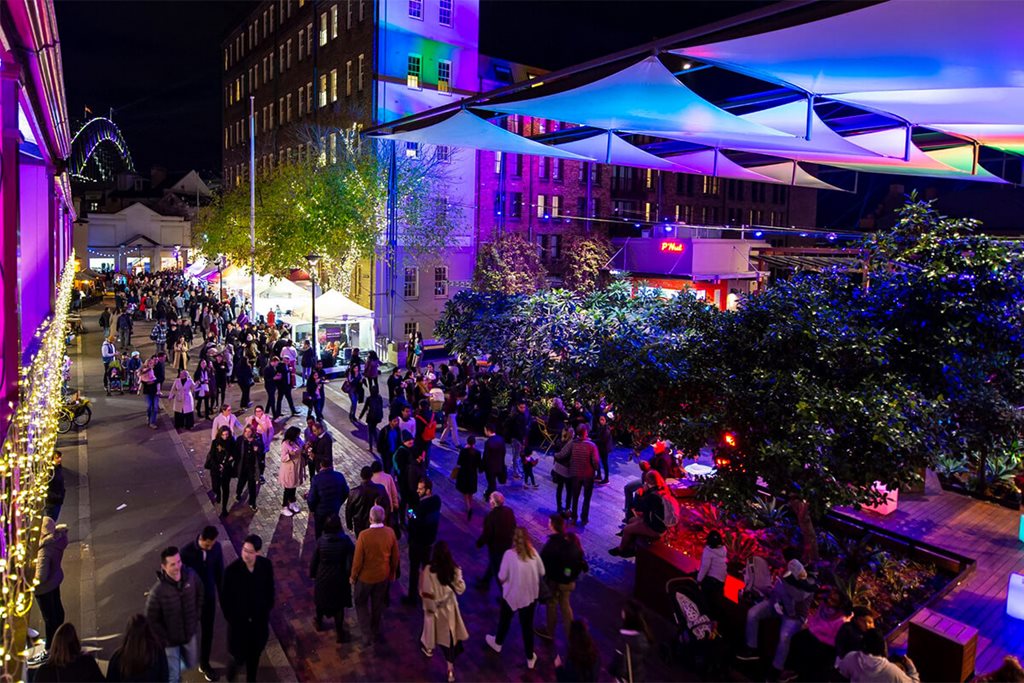 There are so many unique things to do in Sydney. How about a walking tour exploring The Rocks most haunted buildings or a delicious cocktail in an underground bar? Or perhaps a picnic under the Harbour Bridge and a shopping spree at a local market?
Whatever you're into, there's something for you here in the Harbour City. To get started, check out our list of local must-dos - from little known secrets to classic Sydney experiences.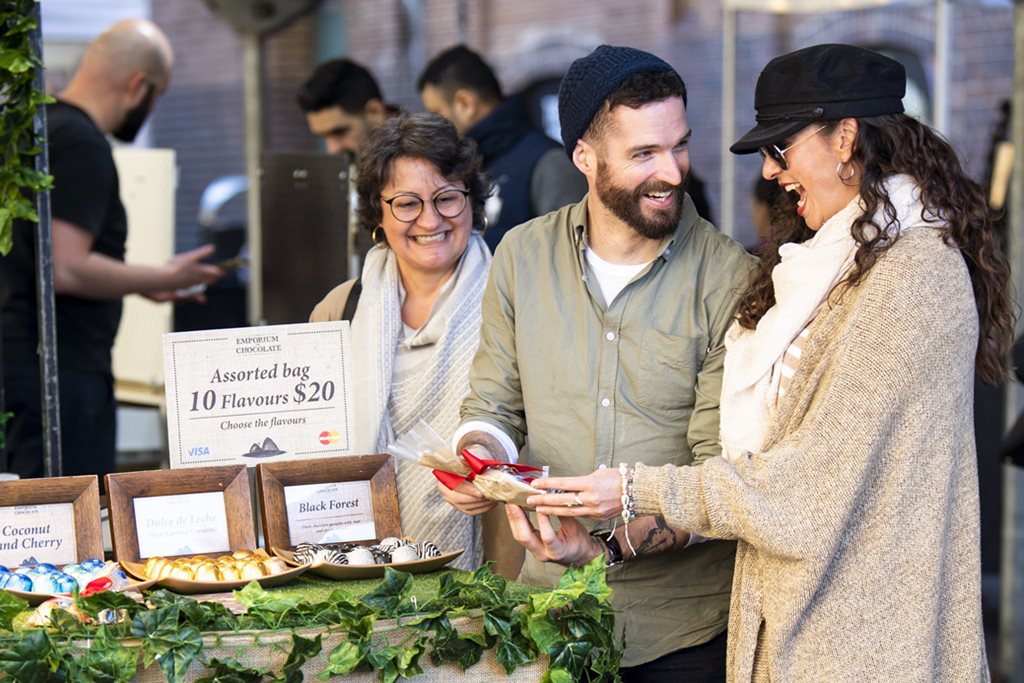 Shop from local makers at The Rocks Markets
A visit to The Rocks Markets is one of the most quintessentially local things to do in Sydney. Near the base of the Sydney Harbour Bridge in the heart of one of Australia's oldest European settlements, you'll find local creatives, chefs and makers selling artisanal handmade goods every Saturday and Sunday.
Shop everything from delicious food to gorgeous homewares, unique Australian gifts and locally designed clothing and meet the makers in person. And while you're there, enjoy free live music and a roster of free events. After you're done shopping up a storm, stroll down to the harbourside or check out the incredible bars and restaurants nearby.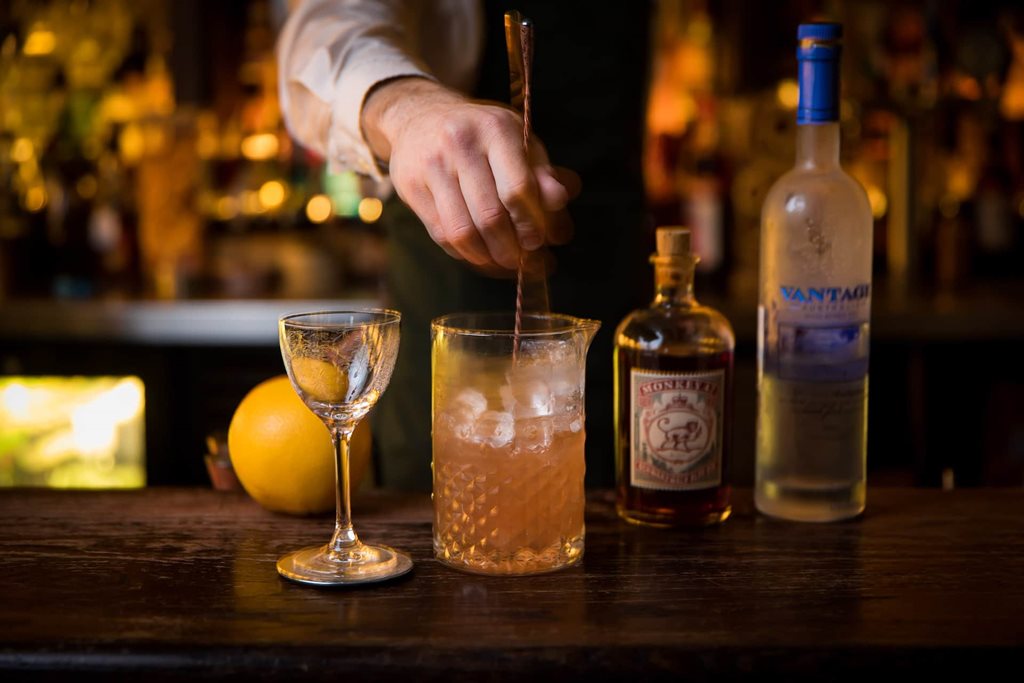 Sip a cocktail in a former Opium Den at The Doss House
The Rocks was settled by Europeans centuries ago in 1788 when it had a dark reputation as the arriving convicts' side of town, being home to a notorious gang called The Rocks Push. The illicit activities of convicts and gangsters thrived in the dark confines of narrow alleyways and subterranean hideouts.
One such underground hideout can still be found  at 77/79 George Street - home to The Doss House. The space was once a subterranean opium den and illegal gambling spot, but now it plays host to a premium speakeasy bar, known for its unrivalled selection of whiskey and cocktails. Enjoying a drink or two here is a window into history and a great thing to do in Sydney this weekend.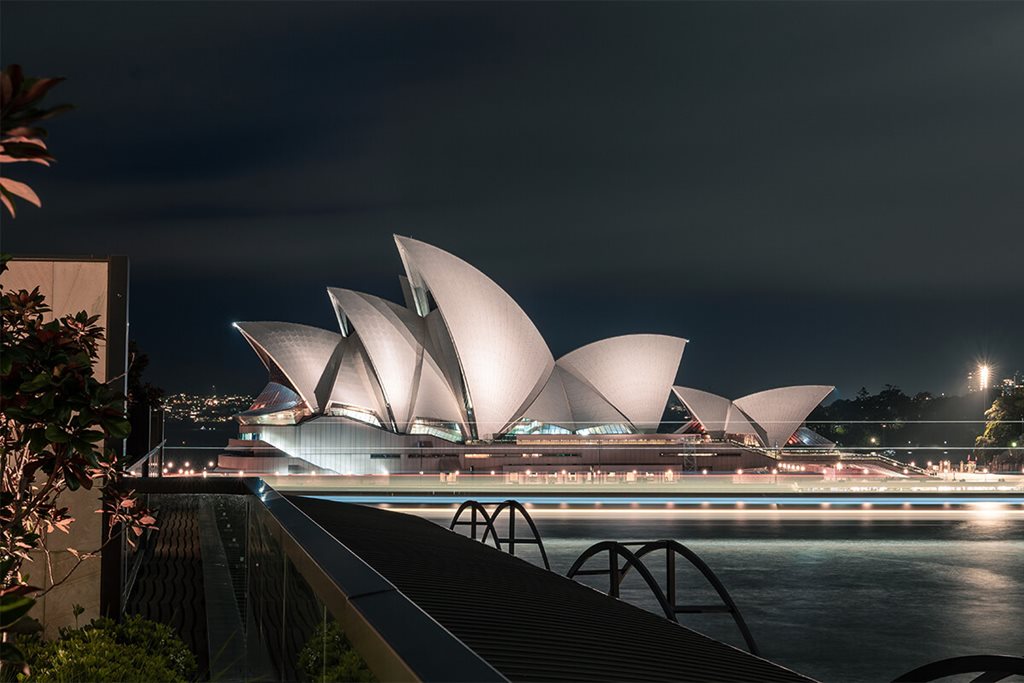 See the Sydney Opera House after dark
The Opera House has to be on your Sydney to-do list, whether you're a local or a visitor. And now you can see a side of the famous building that few ever have with the 'House After Dark' after hours tour of the Sydney Opera House.
This new and unique tour will take you on a late night journey to areas in the building that were restricted to the public until recently. Your expert guide will walk you through the empty, eerie halls and tell you chilling stories of the ghosts of the performing arts who roam the corridors after everyone's gone home. 
If you'd rather see the Sydney Opera House in the light of day, there are daytime tours and tickets for shows available too.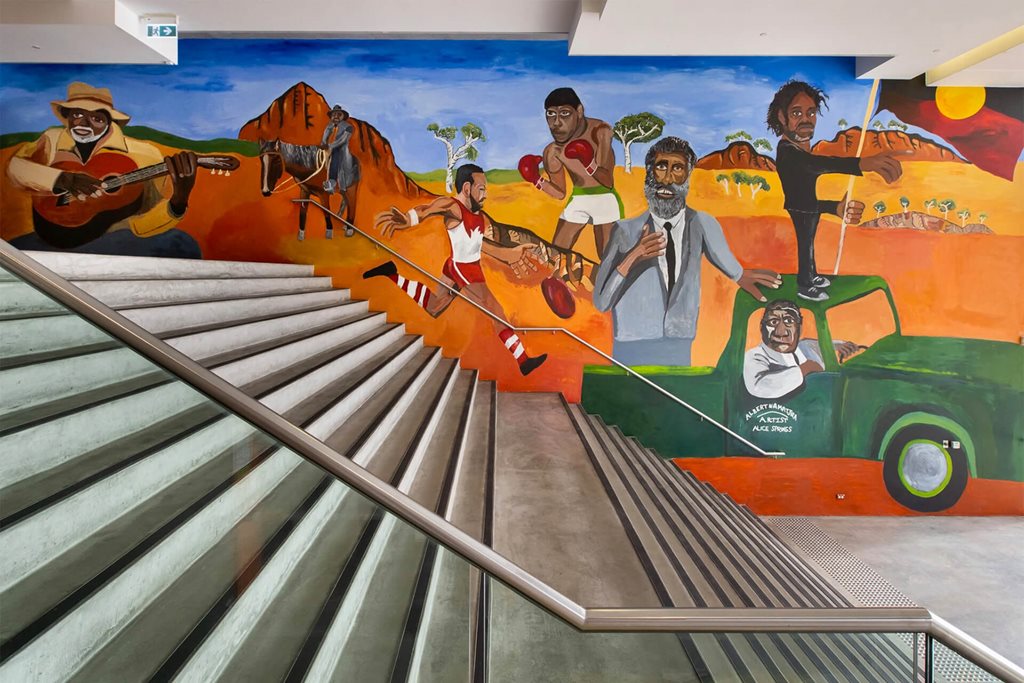 Tour Sydney art galleries including the Museum of Contemporary Art
Sydney is absolutely brimming with world class art galleries, from renowned institutions to small local independents and champions of the art of First Nations people.
For lovers of art, the Museum of Contemporary Art has to be one of the best places to visit in Sydney. This recently refurbished, multi-level gallery is on the waterfront in the heart of The Rocks and features Australia's leading collection of contemporary art. The Art Gallery of NSW is another must-visit, hosting a massive collection of art from Australia and all over the world.
You should also make sure you visit independent galleries like the Argyle Gallery which sources unique Aboriginal arts and crafts directly from the community, or the Billich Gallery, home to the spellbinding collection of surrealist works by Charles Billich.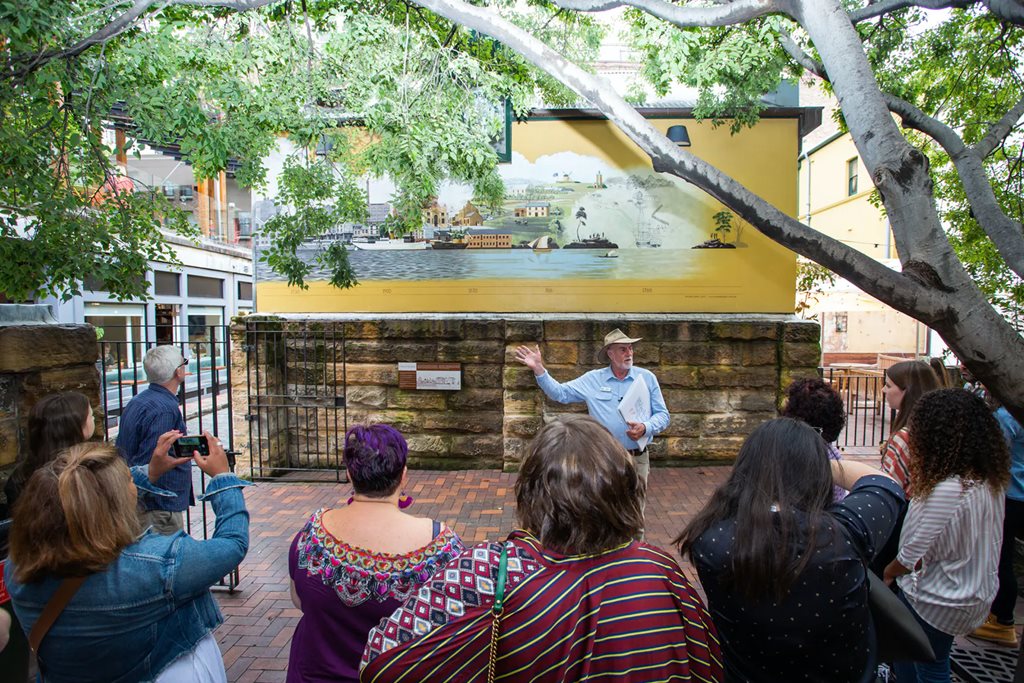 Experience an ancient culture on The Rocks Aboriginal Dreaming walking tour
Almost 40,000 years before European ships arrived on these shores, Aboriginal and Torres Strait Islander people called Australia home. During those long years, they forged one of the world's most unique and fascinating civilisations.
Gain a unique insight into the world's oldest surviving culture with The Rocks Aboriginal Dreaming guided tour. Your local Aboriginal guide will lead you on a leisurely walk throughout the precinct, stopping at significant historical sites and teaching you the history of the First Nation people and their spiritual connection to the foreshore.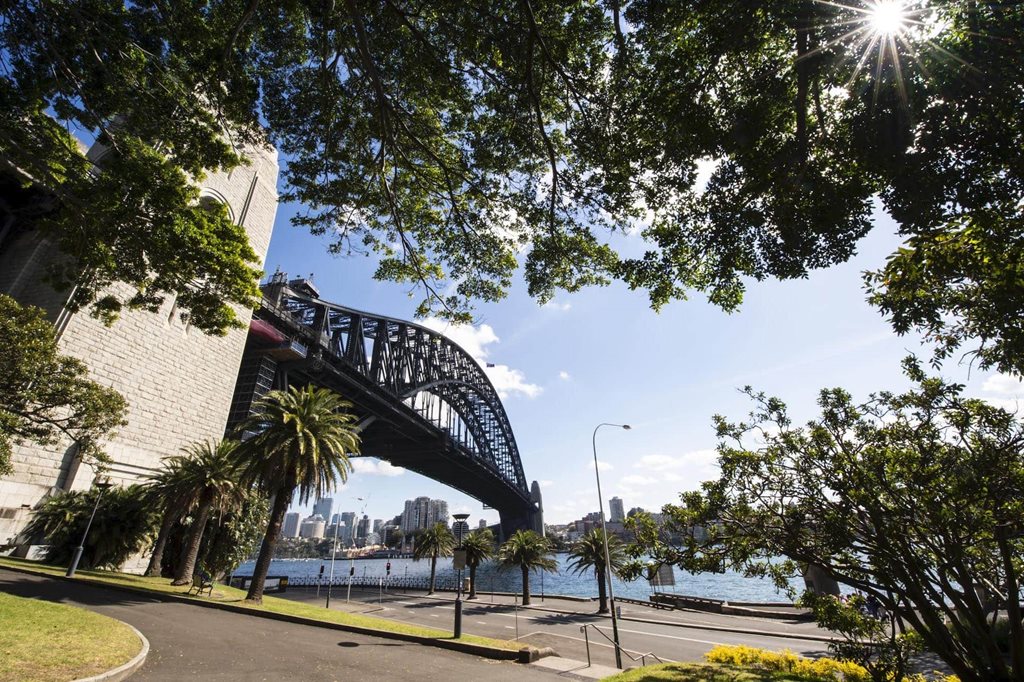 Picnic under the Harbour Bridge
The Harbour Bridge is one of Australia's most impressive feats of engineering and seeing it up close is one of the best things to do in Sydney.
To experience the bridge from a unique perspective, pack a picnic or grab some takeaway and venture to Dawes Point. This grassy lawn boasts stunning Sydney Harbour views and plenty of shade thanks to its location right underneath the southern end of the Harbour Bridge.
To get even closer, try the BridgeClimb, which takes climbers up 134 metres to the top of the arches to enjoy beautiful views of the Sydney Harbour below.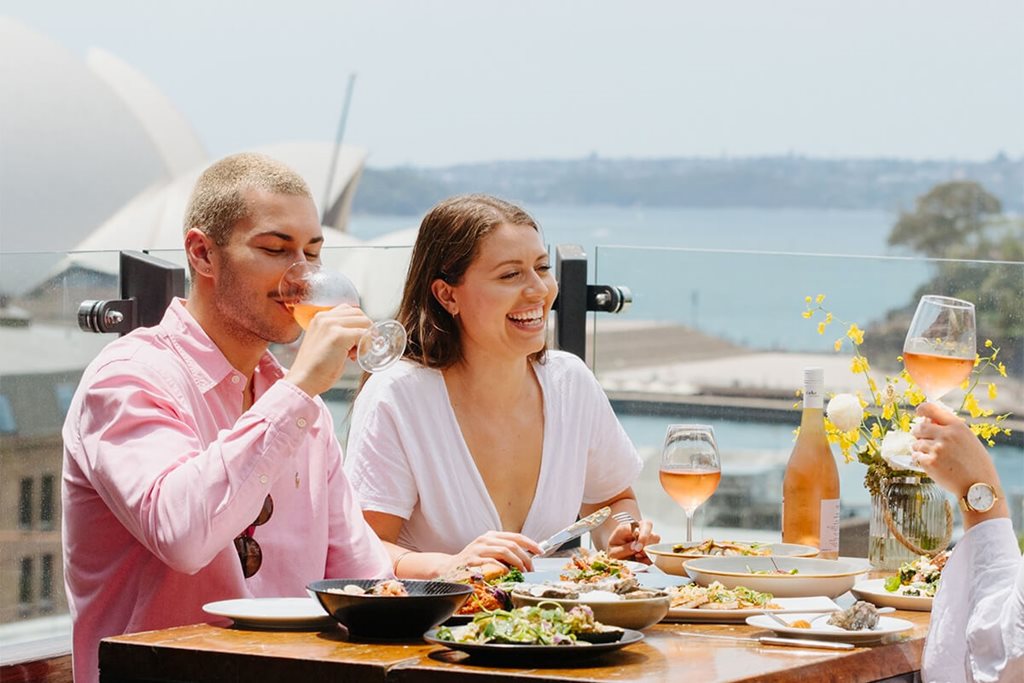 Bottomless brunch on a rooftop with views of Sydney Harbour
When the sun's out twinkling on the harbour, bottomless brunch on The Glenmore Hotel's rooftop is one of the best things to do in Sydney. The expansive terrace space sits atop a century old Aussie pub and has 180 degree views taking in the harbour and the Sydney Opera House.
Brunches are only held once a month and usually feature unlimited rose for two hours, unlimited brunch and a side of live music by a local band or DJ. Fancy an afternoon brunching on Sydney's best rooftop? Make sure you book because seats are booked weeks in advance! Check out the full list of bottomless brunches in The Rocks.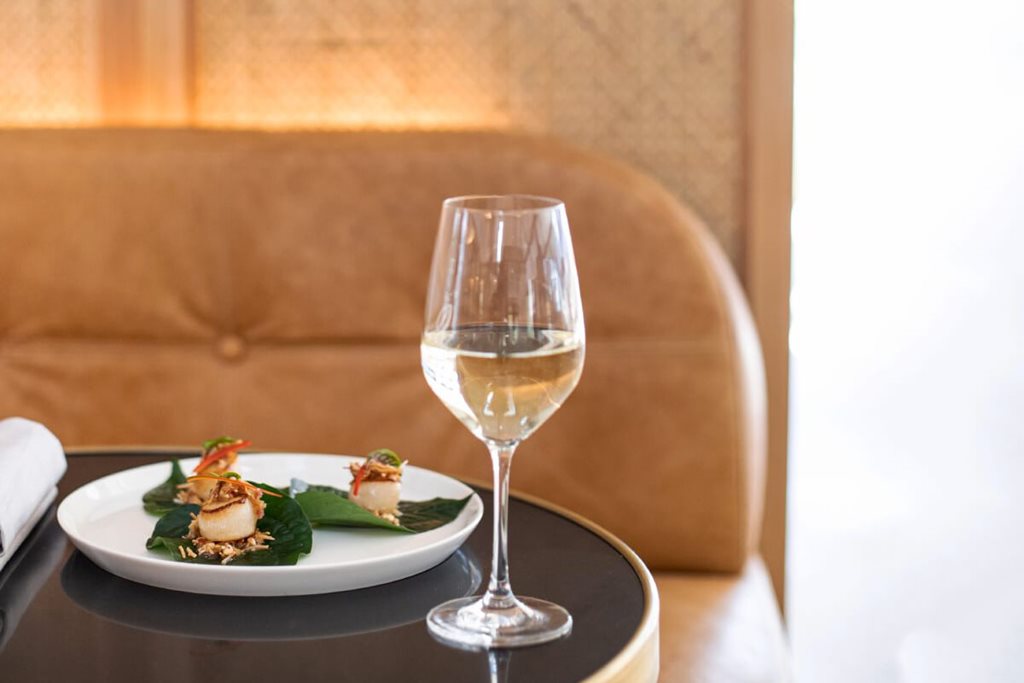 Enjoy an South East Asian feast in the Royal Botanic Gardens
The Royal Botanic Gardens are 30 hectares of lush heritage listed grounds on the eastern fringe of Sydney's CBD. For lovers of nature, visiting the gardens is one of the best things to do in Sydney.
The Royal Botanic Gardens feature several acres of native plants and trees, manmade ponds and stunning views over the Sydney harbour. Hidden in all this lush greenery, you'll find Botanic House, a casual South East Asian restaurant with a menu created by Luke Nguyen. After a stroll around the gardens in the heat nothing will taste better than Luke's fresh, fiery take on South Asian cuisine.
Believe it or not, these aren't the only heritage list gardens in Sydney. For more inner city greenery, visit Hyde Park - Sydney's oldest public park, known for its incredible fig-tree-lined avenues.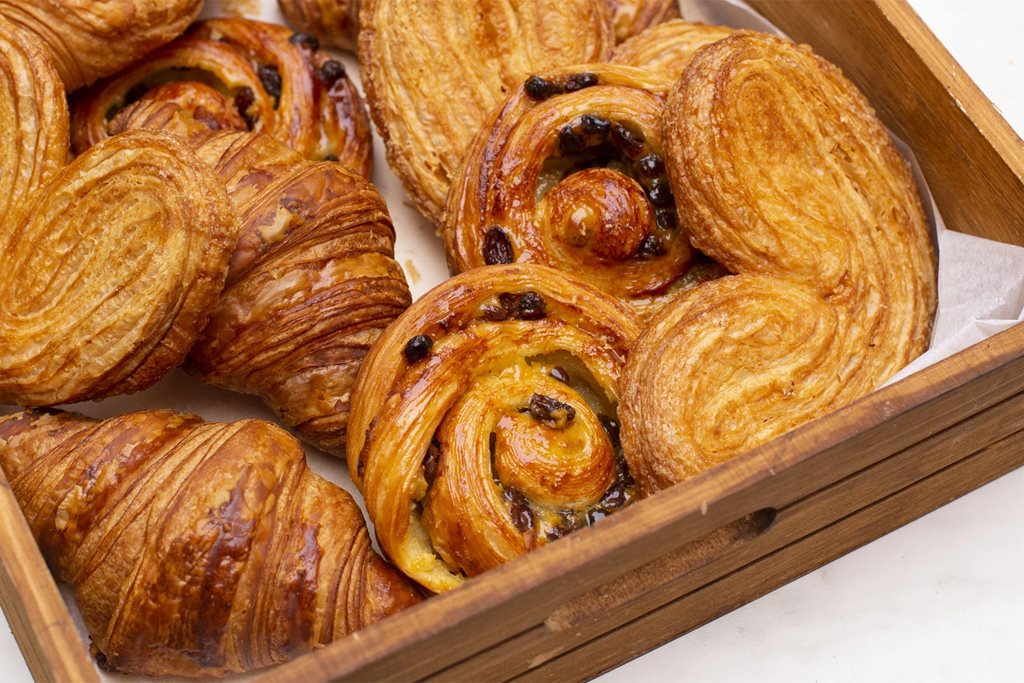 Eat Australia's best French pastries at La Renaissance
If you're a local, chances are eating is one of your favourite things to do in Sydney. If you're visiting, you'll feel the same way after a visit to La Renaissance, a French patisserie that makes THE BEST pastries in Australia.
They're the only retailer in the southern hemisphere to be admitted to Relais Desserts, a prestigious organisation that recognises the world's leading French patisseries.
Their celebration cakes are a must try, featuring flavours like vanilla bavarois, coconut meringue and passoinfruit cremeaux. But our favourites without a doubt are their ridiculously buttery and flaky croissants and pain au chocolats.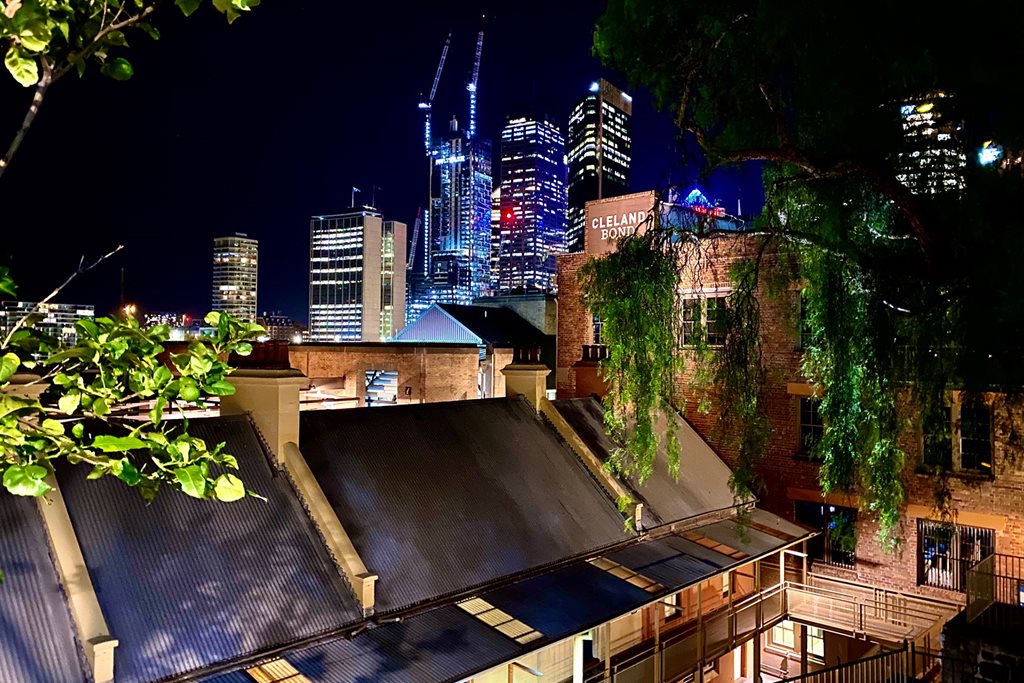 Explore hidden laneways and heritage listed terraces in The Rocks
The Rocks is one of Sydney's most charming historic precincts, crisscrossed with narrow laneways and heritage listed terrace houses. Kendall Lane is one of our favourites, home to centuries-old sandstone buildings and The Rocks Discovery Museum where you'll find fascinating artifacts and images that tell the story of the precinct from centuries ago to the present.
Foundation Park is another must see - this little known historic gem was once the site of eight tiny townhouses built in the mid 1870s. The low walls of the houses still stand on a steep hill, featuring tiny 3x3 metre rooms that give a rare insight into the cramped conditions that The Rock's residents endured centuries ago.
Sydney is absolutely bursting with bars, restaurants, beautiful harbour views, historical sites and vibrant culture. From drinking cocktails in an underground ex-opium den and exploring art galleries, to meeting local makers at The Rocks Markets - there are so many unique things to do in Sydney. 
Never miss out on editorial
Get updates on the latest editorial from The Rocks.
Stay up to date
Get the best of The Rocks straight to your inbox.