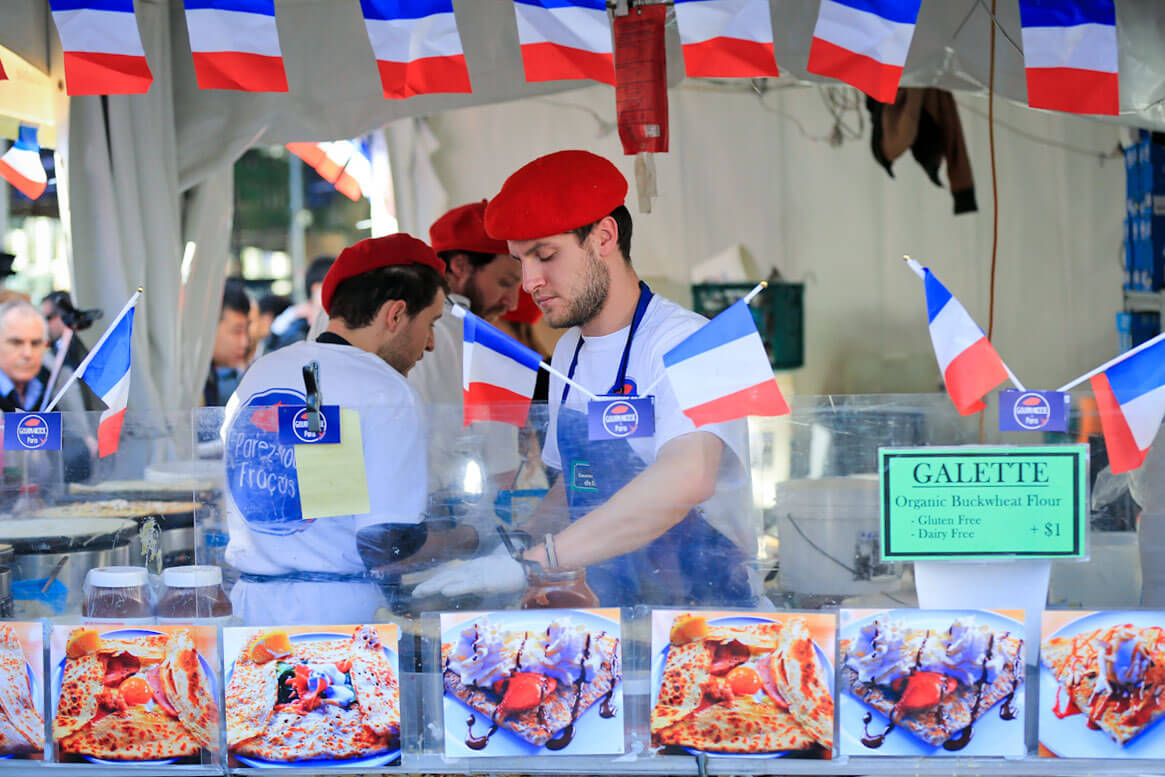 Food. Wine. Art.
Bastille Festival
Bonjour, Sydney! Get ready to raise your glasses as the Bastille Festival returns to celebrate its 10th anniversary.
Bonjour, Sydney! Get ready to raise your glasses as the Bastille Festival returns to celebrate its 10th anniversary from July 13th to July 16th. This year's festival promises to be bigger and better than ever before, featuring 10 tons of cheese, 10,000 litres of wine, 100 vendors, and 80 artists, all taking place around Circular Quay and The Rocks.
Experience a culinary journey to France and indulge in classic French dishes like escargot, sweet and savory crepes, and raclette, while sipping on exquisite French wines. This year's festival will also feature collaborations with Sydney's most avant-garde chefs and food artists, showcasing exciting new dishes to try. Obtain a French passport for a day and embark on a journey through France's most renowned wine regions, making for a truly immersive experience.
But the Bastille Festival is more than just a food and wine event. It's also an opportunity to experience the artistic revolution of French art and culture, with 50 performances across multiple stages, live bands, DJs, dance and street performances, live drawing, and fire artists. The festival will transport you to the charming streets of Paris, providing an immersive experience. Discover the beauty in the bizarre by falling in love with the art of circus and be inspired by the lovely artists. Prepare to be thrilled by the fiery and stunning lights at the Bastille Festival Sydney.
This year's street festival will offer a diverse range of attractions, including gourmet French cuisine, art exhibitions, and a 1.4-kilometre wine-tasting tour around the Harbour. The Bastille Festival will be admission-free, so join us in celebrating France's Freedom Day without needing a plane ticket.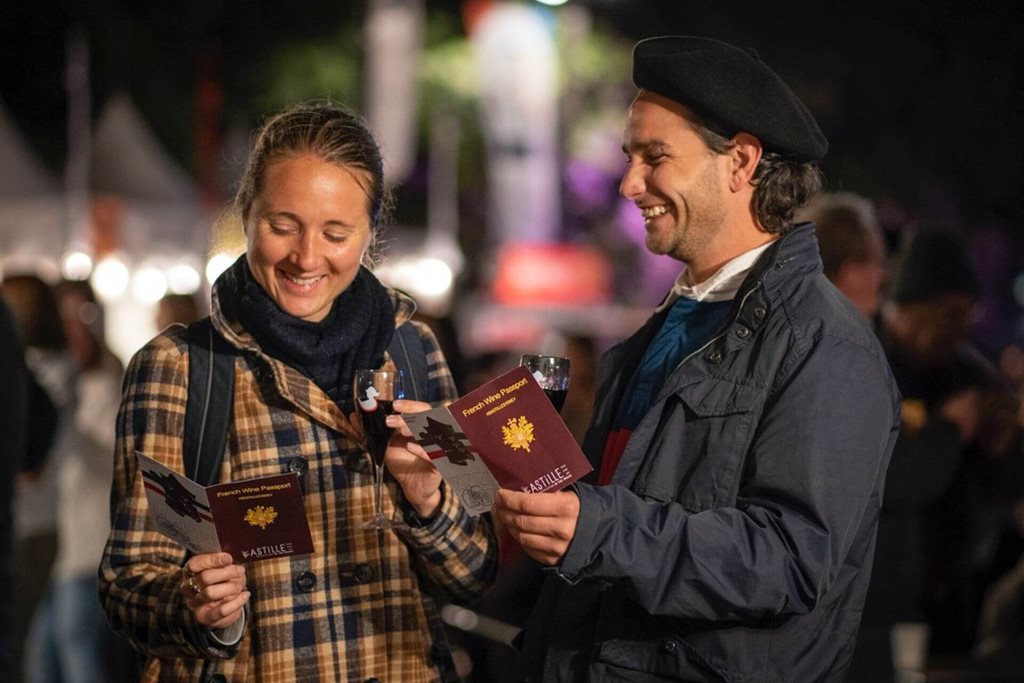 Bastille Wine Walk
The Rocks and Circular Quay
1.4 Km walk of Wine ! This Winter, get your French passport, your branded tasting glass and go  exploring France most reputable wines … without the jetlag.

On this journey, you'll receive priority access to each of the bars located throughout Bastille Festival, and will taste up to eight different premium wines.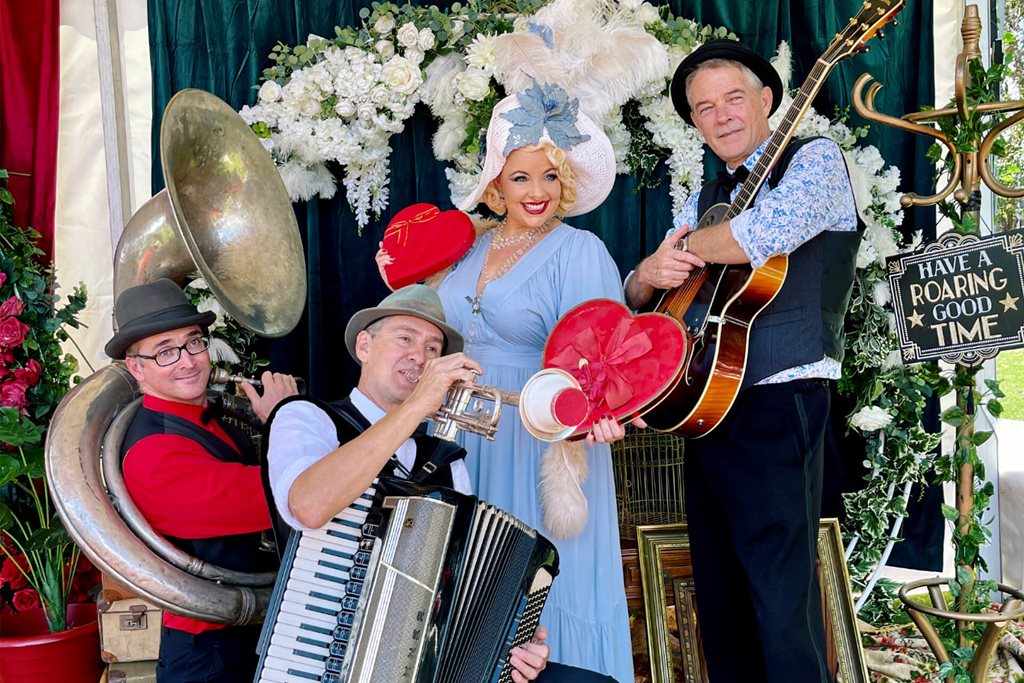 Little Paris in The Rocks
George St Alfresco area and Nurses Walk
Inspired by the Parisian laneways and the river Seine, The Rocks will come alive each afternoon with the roving musicians playing classic tango, swing and gypsy jazz.
Guests can stop and have their portrait drawn or pose for a photo with our Parisian flower arch. 
Soak in the sophistication and grab a glass of wine and tasting plate or a delicious French crepe.
Join us on Sunday as the Jitterbug Club hosts a social swing dance meets street parade to the sounds of Queenie and The Cavaliers ( pictured ) 
A visit to Little Paris in The Rocks is a chance to embrace life's Joie de vivre. A glamorous escape you will J'adore.
The (free) Program
Soak in the Sounds of our wandering minstrels, Daily from 1pm – 4pm
Get sketched by our Resident Artisté , Friday – Sunday from 1pm - 4pm 
Strike a Pose with a Parisian Aristocrat, Saturday & Sunday 1pm - 1.40pm, 2pm - 2.40pm, 3pm - 3.40pm 
Join our Social Swing Dance, Sunday 1.30pm, 2.30pm, 3.30pm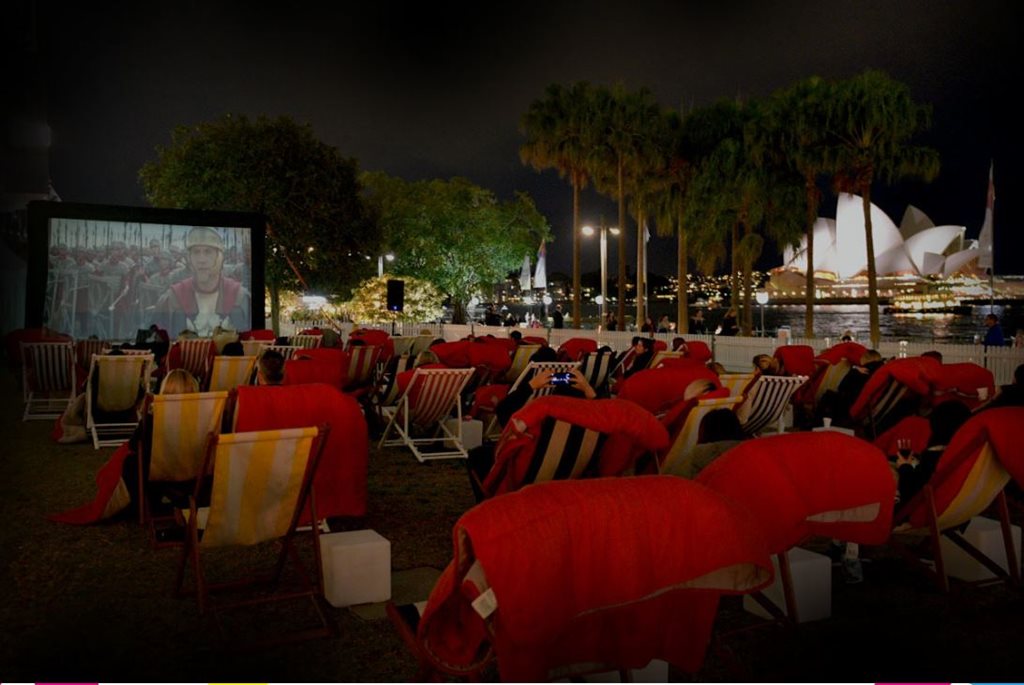 Le Mulled Wine Cinema
Cadman's Cottage
Welcome to Le Mulled Wine Cinema, a unique and enchanting experience that combines the magic of famous French movies with the warmth of mulled wine, all in the comfort of deck chairs and cozy blankets.
Immerse yourself in the cinematic heritage of France as you settle into our outdoor cinema nestled amidst a picturesque setting. Whether you are a passionate cinephile or simply seeking a delightful evening out, Le Mulled Wine Cinema offers a one-of-a-kind ambiance that transports you to the heart of French cinema..
La Renaissance Café
A delightful French café, renowned for its croissants, brioche, eclairs and more.
View Details
Never miss out on events
Get updates on the latest events from The Rocks.
Stay up to date
Get the best of The Rocks straight to your inbox.