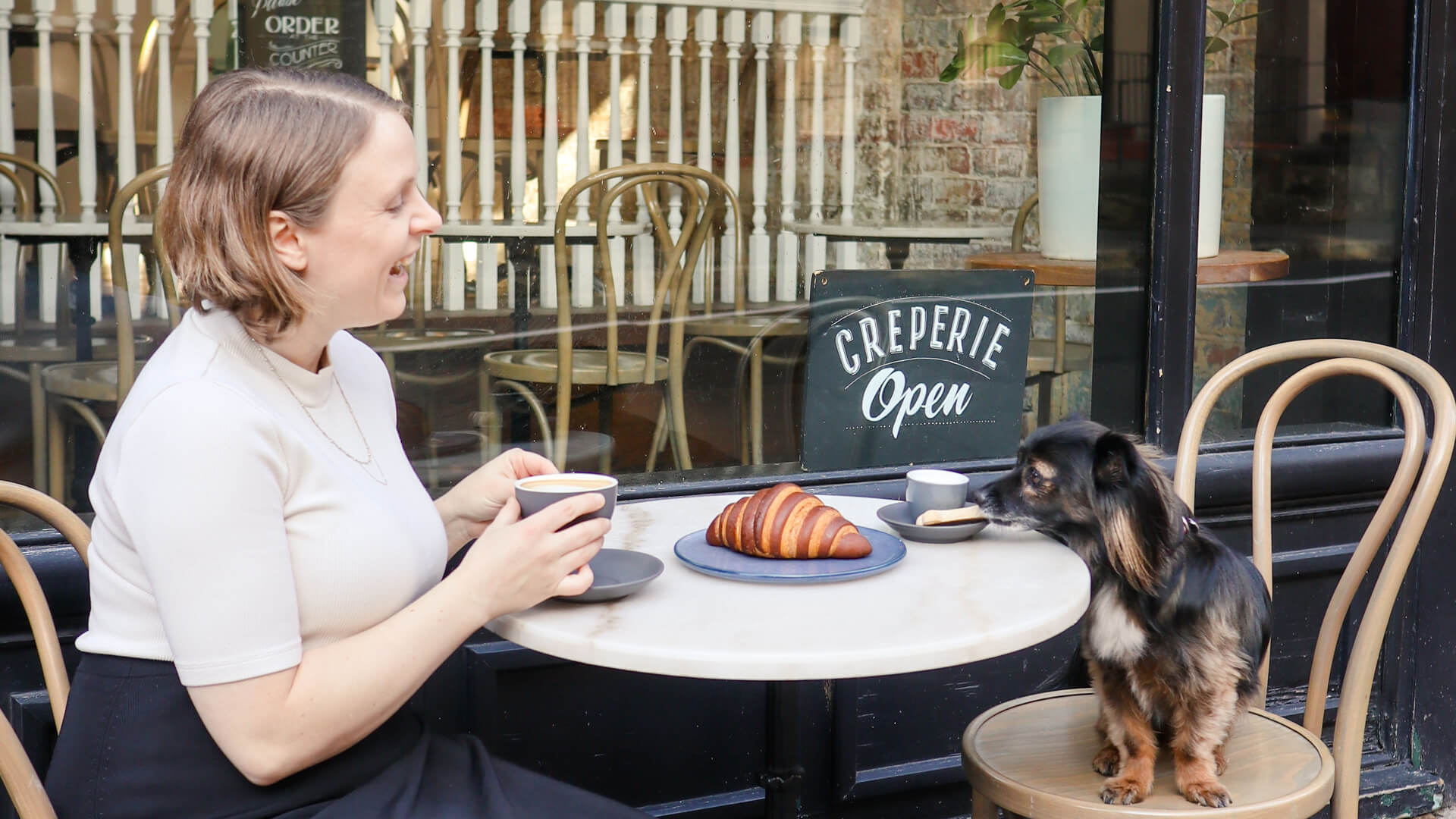 Doggy Day Out
Bring Your Owner
We're harking back to the original foragers themselves - dogs! With International Dog Day coming up on Friday August 26, pets are invited to Bring Your Owner (BYO) throughout the month.
Treat your doggo to a puppycino, sit back and enjoy a showing of Dog at Laneway Cinema or bring them along for a pet-friendly yoga sesh on Sundays.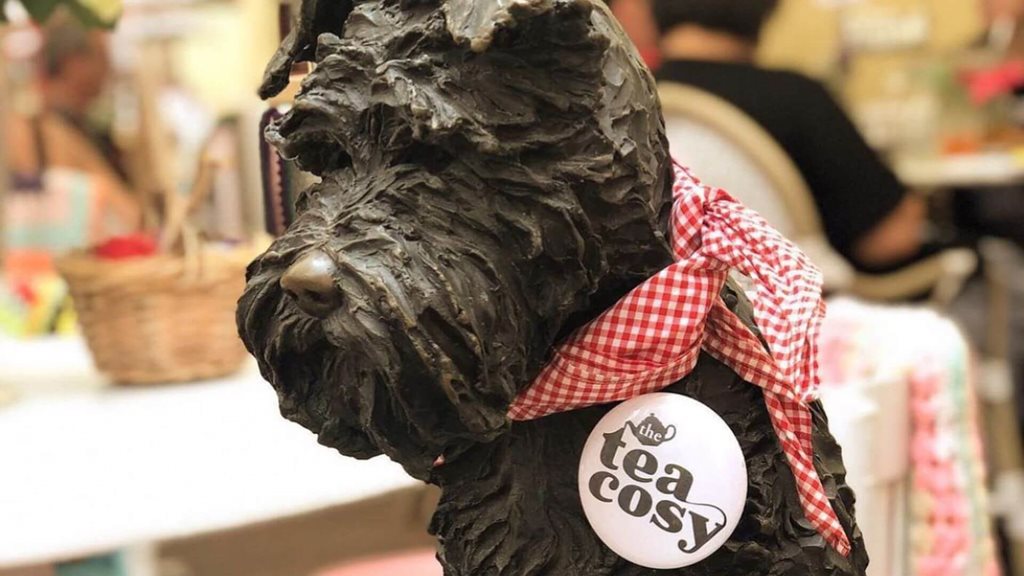 Meet Biggles
Grab a pawfect picture with Sydney's most iconic canine on Atherden St. 
The legend of Biggles
A hardy local contractor and resident of The Rocks, Trevor Kelly, worked closely with local government to restore this area to its full historic glory. His little miniature Schnauzer Biggles was a constant companion of his, famous for jumping and chasing cats, visiting local restaurants, charming tourists and riding around on the back of his owner's motorbike. Biggles lived a full life and was well loved by all of The Rocks locals. He even earned international fame through appearances in international fashion magazines. Soon, envelopes addressed to 'Mr Biggles,' would arrive from adoring tourists around the world containing gifts of dog tags and collars.
He could often be seen faithfully waiting for his owner on the corner of Atherden Street.
Sadly he passed away at the age of 14 when a rat he was chasing led him off a ledge. Not long after his death the Sydney Cove Authority commemorated Biggles by erecting a bronze statue of him in the spot where he used to wait for his owner. Biggles is still waiting there today.
Stay up to date
Get the best of The Rocks straight to your inbox.