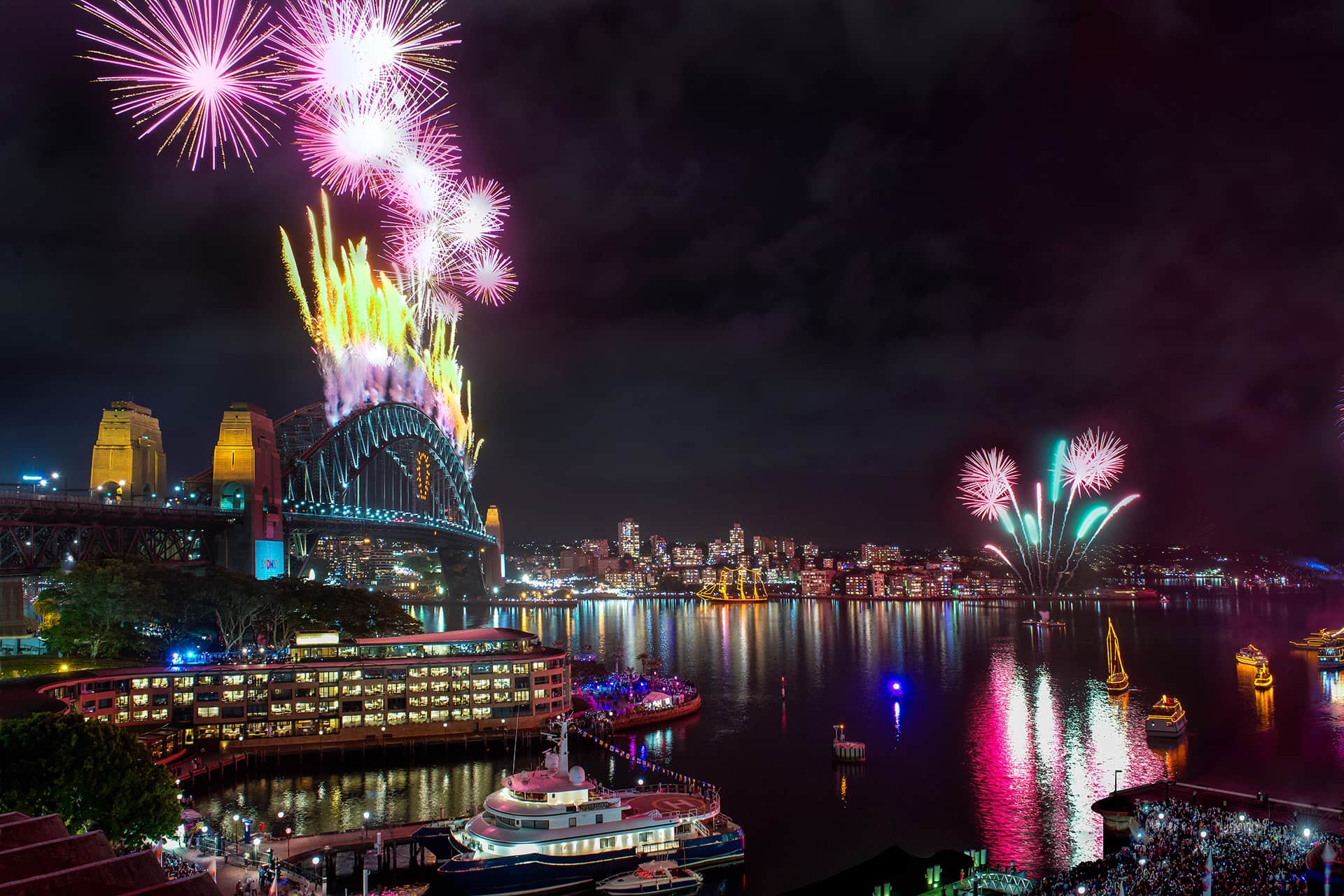 Sensationally Sparkling
New Year's Eve
We said goodbye to 2021 in style at some of the best vantage points on Sydney Harbour and The Rocks'.
The Rocks has some of the best vantage points to view the New Year's Eve fireworks and with a wide variety of fabulous food and drinks venues—ranging from Sydney's oldest pub to a number of restaurants and rooftop bars with spectacular views out over the harbour, you can make The Rocks your destination to ring in 2022.
The 2021 Sydney New Year's Eve Fireworks will be managed by the City of Sydney and given the continuing health concerns related to the pandemic, will be required to meet the current Public Health Order at that time.
TICKETS
There are six Vantage points in The Rocks where you can celebrate this New Year's Eve.
This year, it's more important than ever to secure your Sydney New Year's Eve tickets as only those with tickets to vantage points in The Rocks or confirmed tickets to a restaurant, bar or hotel booking (and residents), will be able to enter The Rocks.
Vantage points of Campbell's Cove, East Circular Quay, West Circular Quay and Wharf 2 - tickets are $25(adult) and $10 (child/concession)​
Vantage point at Dawes Point Park - tickets are $12.50 (adult) and $7.50 (child/concession)
An additional premium site will be at Hickson Rd Reserve. Tickets are $50 (adult) and $25 (child/concession)
We encourage you to use your Dine and Discover Vouchers to purchase your tickets.
Find out what's on this NYE
Be the first to find out about all the New Year's Eve packages in The Rocks as well as other exciting events and offers.