04 Oct 2023
Breathe easy: 9 ways to care for your mental health at The Rocks Markets
Need a little you time? Here are nine ways you can take care of yourself and your mental health at The Rocks Markets.
Life is hectic. And it can be hard. When it all gets a little much it's so important to take a deep breath and stop for a while to take care of yourself and your mental health. To move your body, enjoy the view and feel the sun on your face.
When you need a moment you can do all of the above, and more, right here at The Rocks Markets.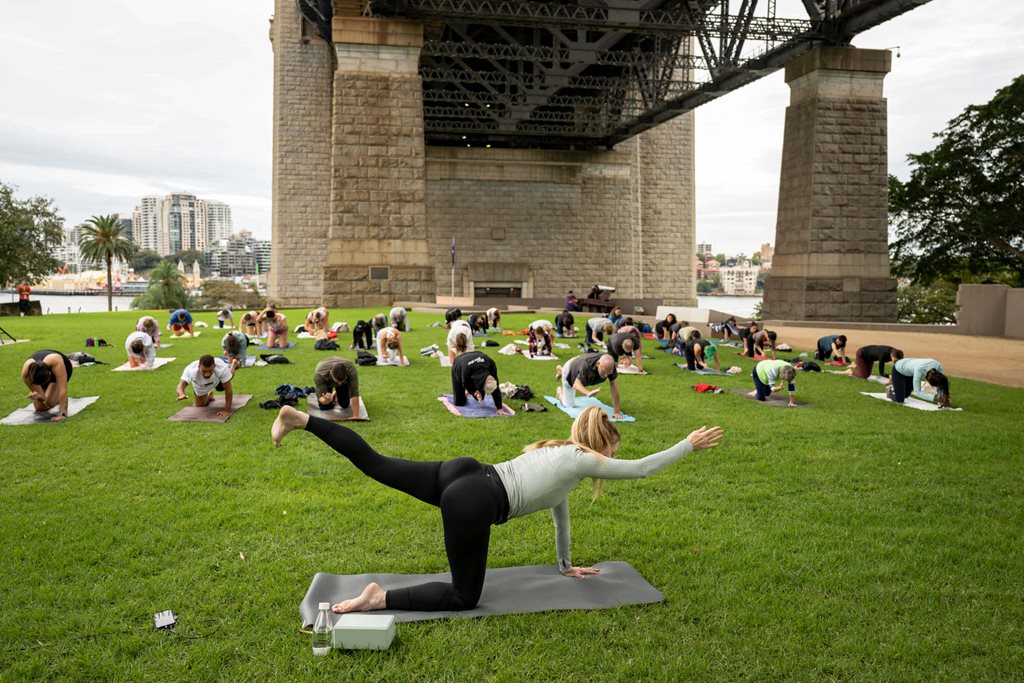 Try Yoga under the Bridge
Gently moving your body via yoga is a healthy way to release stress and give your mind a little room to breathe - do it in nature and you've got a recipe for good vibes and healing. That's exactly what's on offer at Yoga Under the Bridge, a free class at 9:30am every Sunday in Dawes Point Park right by the Sydney Harbour Bridge.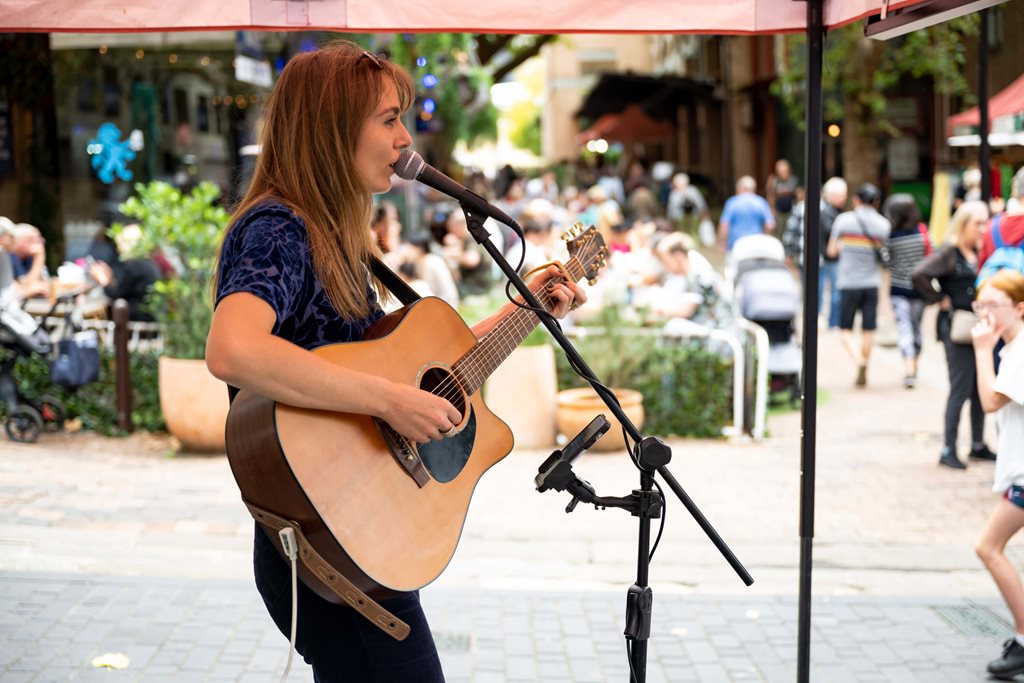 Listen to a little live music
If you need to get out of your head and relax check out The Rocks Markets' live music calendar. Grab a seat in the sun and something yummy to snack on, sit back and listen to tunes from up and coming singer songwriters, cover bands and local legends.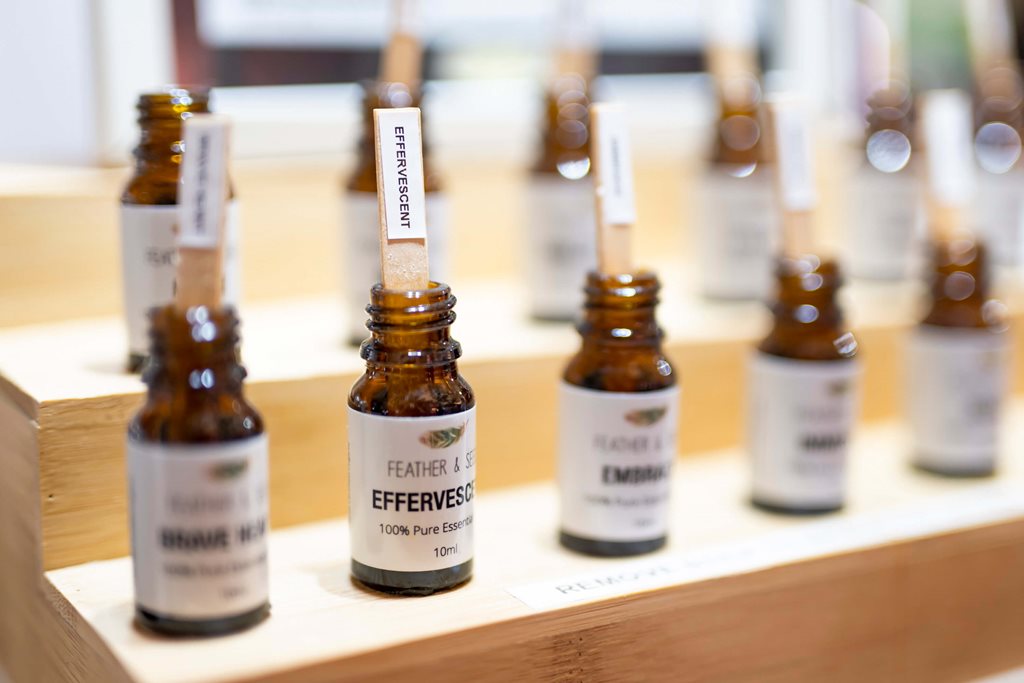 Smell the roses with Feather and Seed
Run by an aromatherapist and spiritual life coach with 20 years of experience, Feather & Seed sell handcrafted essential oils that can have a powerful and positive effect on your state of mind. Their drift and dream mist is particularly powerful, all but guaranteeing a restful night's sleep.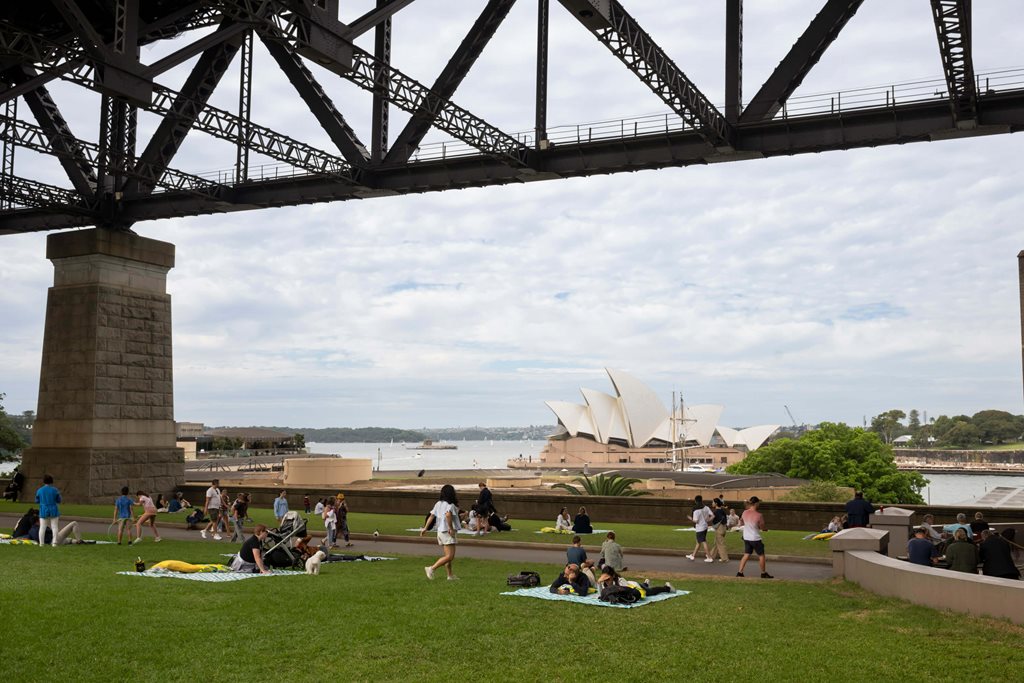 Lie on the grass and soak it all in
Taking care of your mental health doesn't need to be expensive or complicated. How about just picking one of the many green spaces near the markets, lying down and soaking in the serenity? Picnicking under the bridge with friends? Or just taking a moment to sit on a bench and take in a view of the most beautiful harbour in the world.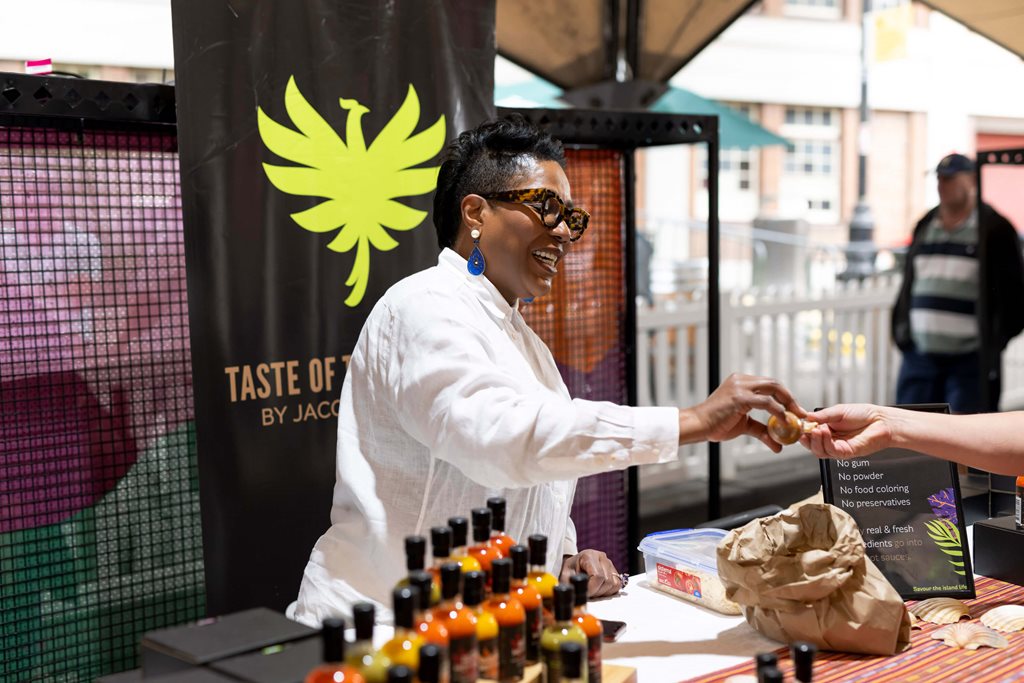 Meet the locals
Sometimes a good chat with someone inspiring can be all you need to turn around a rough day. You'll find plenty of inspiring and ridiculously friendly creatives to talk to at The Rocks Markets, where all of the stalls are local small businesses who love what they do.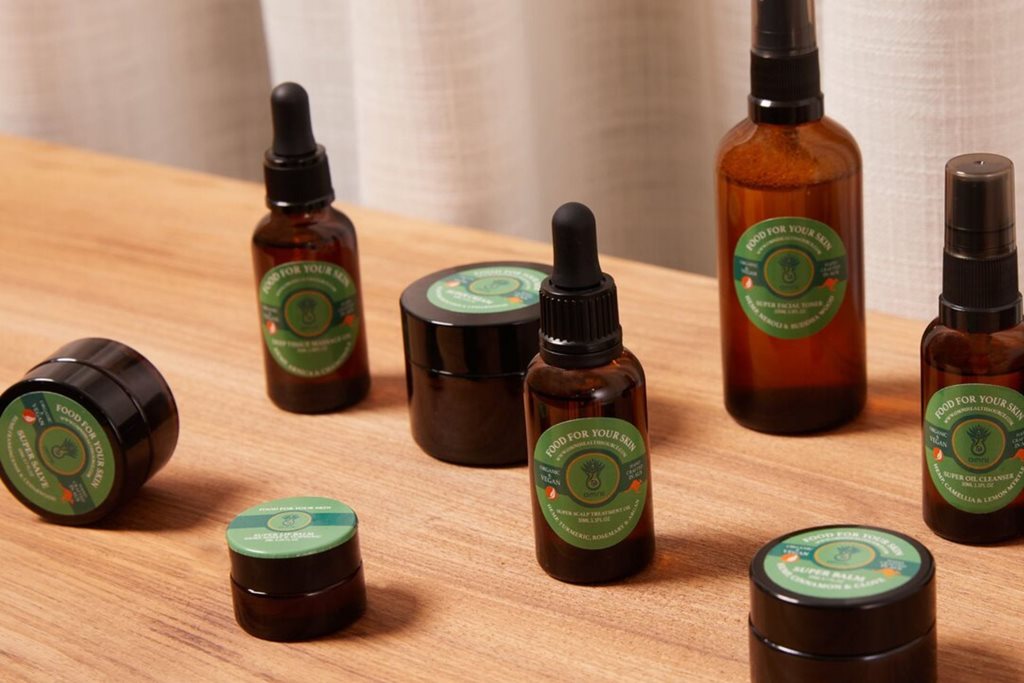 Treat yourself with Omni Health Source
Sometimes the little things help more than you might expect. For us luxurious skincare routines make all the difference and we love the handmade, organic products by Omni Health Source. This small business sells balms, day creams, cleansers, eczema treatments, body butters and more with none of the nasty stuff.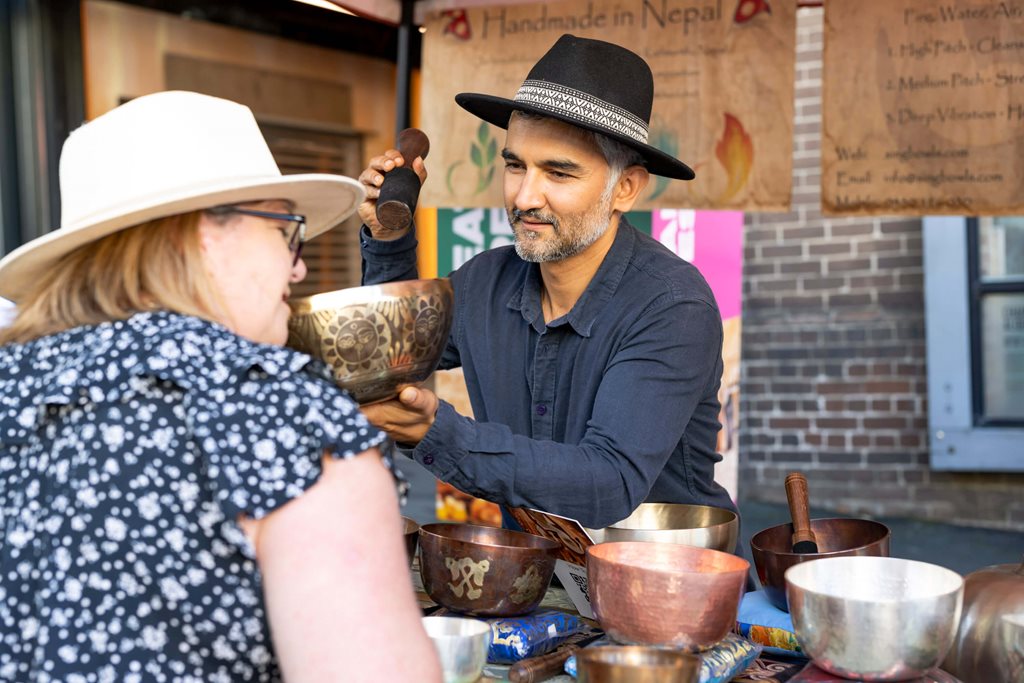 Bring the healing home with Singbowl
Anup Poudyal was walking a mountain trail when he heard a sound that made him feel a profound peace. A man sitting by the trail playing a 'singing bowl'. When he got home he quit his job as an accountant and dedicated his life to these incredible instruments.
Visit him at the market to learn how a singing bowl can aid your relaxation, help you meditate and more.
Enjoy a really, really good cuppa from Neo
An extremely good cup of tea, a book and a little quiet can completely transform your headspace. To sort the tea part of this equation visit Neo at The Rocks Markets. They stock a huge range of natural, Australian made, ayurvedic teas - from English breakfast, to ginger and spicy chai.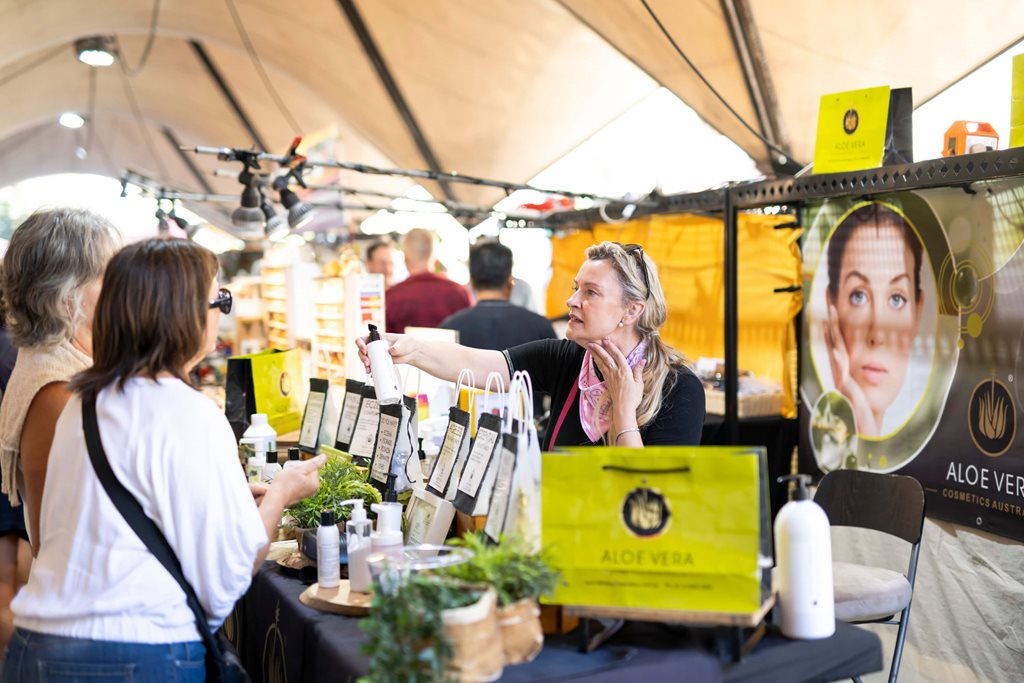 Smooth and nurture your skin
When's the last time you took a couple hours, turned down the lights and treated yourself to an at-home spa day? Visit Aloe Vera Cosmetics and you'll be ready to do just that. They stock a huge range of natural cosmetic treatments and skincare products imbued with the healing properties of Australian aloe vera.
Want to spend the day taking care of yourself and your mental health? Find out more about The Rocks Markets here, or drop in next Saturday or Sunday to shop self-care goodies, meet the locals and enjoy some healing experiences.
Stay up to date
Get the best of The Rocks straight to your inbox.