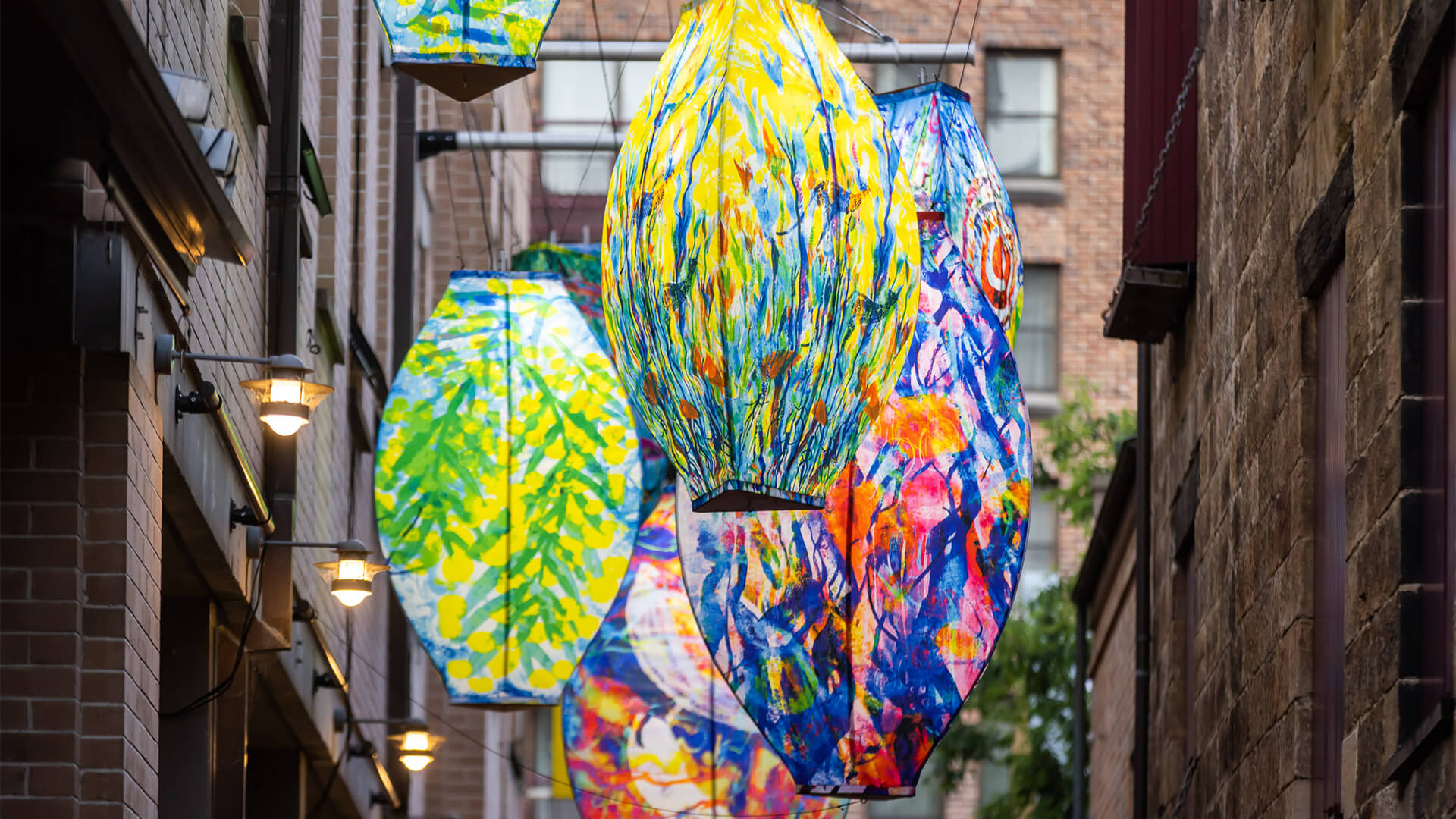 Revival and Renewal
Immersive Art
Immersive public art installations by boundary-pushing artists are bringing colour and creativity to The Rocks.
The Rocks is coming to life with colour and creativity thanks to a series of intriguing installations by local artists, curated by Art Pharmacy. 
Each of the artists was asked to respond to and explore the central themes of revival and renewal as we emerge from Covid. The result is a series of installations that are unique and create a new way to see The Rocks – uncovering new stories, old stories, a new perspective on a well known location, and a sense of play and adventure.
Visit The Rocks to experience these immersive art works, and gain a new perspective on one of Sydney's best loved and most historic sites. 
By Jason Wing
Pemulwuy - "Butu Wargun"
Jason Wing: is a boundary-pushing artist whose work questions our understanding of history and our current reality. His work is held in prestigious collections including the National Gallery of Australia.
Find out more about Jason's installation
By Maddison Gibbs
Spirits Make Noise
Maddison Gibbs: a proud Barkindji woman, Maddison's striking black and white imagery is drawn from Aboriginal seeds, nuts and medicines and inspired by Aboriginal female matriarchs.
Find out more about Maddison's installation
Stay up to date
Get the best of The Rocks straight to your inbox.