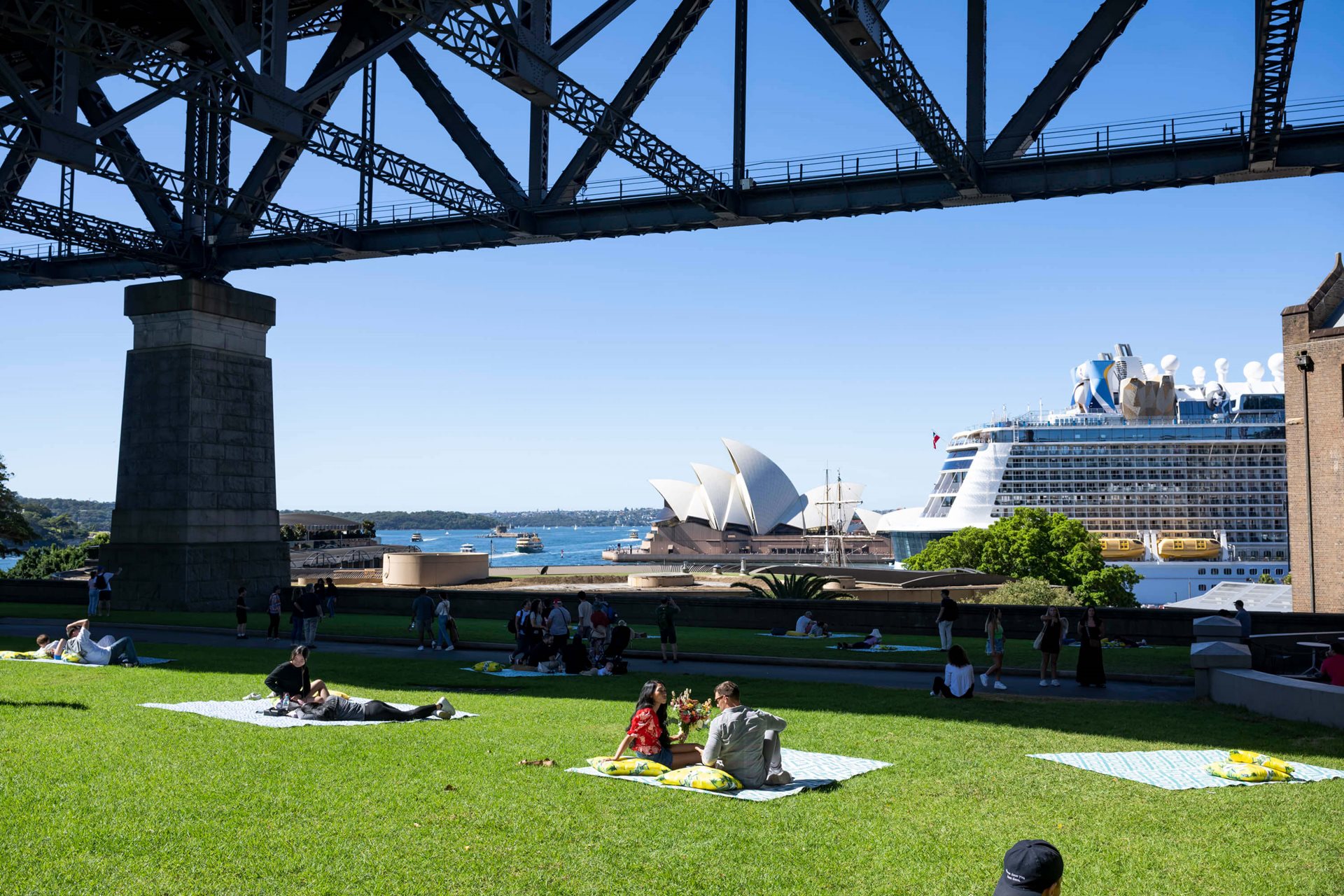 The best things in life are free!
Free Activities at The Rocks
Don't let the rising cost of living get you down! To help you enjoy our beautiful city without spending a cent we've rounded up the best free things to do in The Rocks, Sydney.
The best things in life are free, and we have made a list of some of our favourite things to do in and around The Rocks, all of which happen to be totally free! Take that, inflation.
There's no better place to be for free activities and fun events than The Rocks. To prove it, we've rounded up a list of activities suitable for all ages to show that there's plenty of fun to be had on a budget
From discovering historic laneways, chilling in leafy public parks and touring Sydney's best art galleries - there's truly something for everyone. So leave your wallet at home and get out there!
Come on down and try something new and fun, while interacting with the friendly faces of The Rocks community. We have plenty to share with you, so read below to learn more about what's on offer!
Get flexy at Yoga under The Bridge
Yoga classes can cost an absolute fortune! But not in The Rocks. Look out for free Yoga under The Bridge every Sunday morning with a stunning view of The Harbour Bridge from Dawes Point Park.
Find out more
The Run Club
Ever wanted to get fit while having fun in a supportive and motivating environment? Get your sweat on at our brand new weekly Run Club at The Rocks. Did we mention, it's totally FREE!
Find out more
Stay up to date
Get the best of The Rocks straight to your inbox.