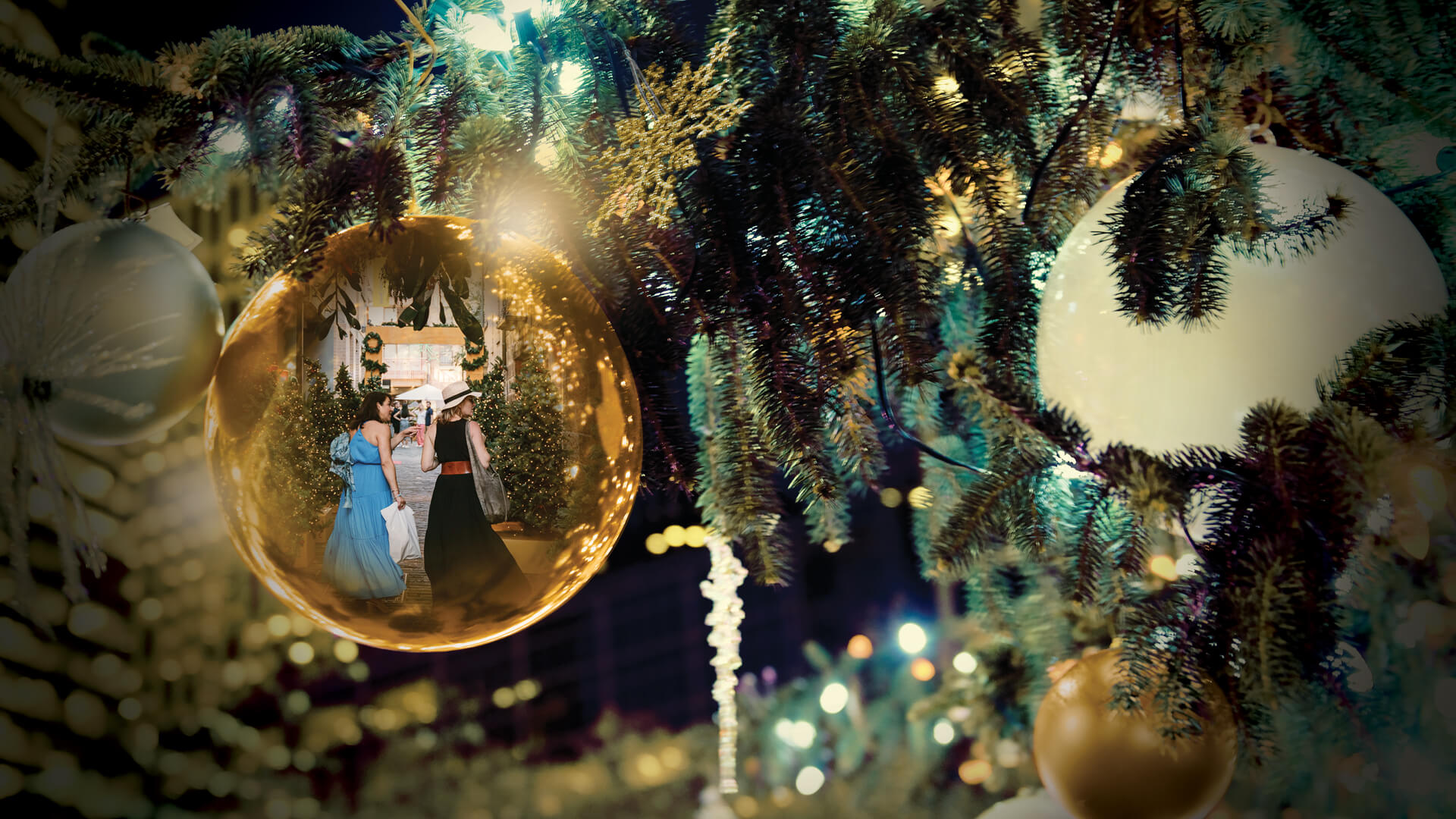 Joy around every corner
Christmas Wonderlanes
Come and get jolly in The Rocks this Christmas! 'Tis the season of feasts with family and friends, celebratory champagnes and generous gifting.
The historic laneways of The Rocks are transforming into Christmas Wonderlanes this holiday season! Explore them and you'll find joy around every golden sandstone corner, with twinkling Christmas lights and trees, special Xmas feasts, loads of fun activities and even a bunch of Christmas themed activities for your doggo.
Plus, we know Christmas movies are essential so we've stacked the Laneway Cinemas line-up with holiday classics. Come and enjoy your favourite films with cosy seating and free popcorn under the stars.
And of course, we'll help you get your Christmas shopping done! Shop our range of specialty retailers, or visit The Rocks Christmas Markets which will come alive with festive decorations and roving entertainers - the perfect place to shop for memorable gifts while supporting local makers and small businesses (don't forget to treat yourself to some delicious street food).
So what are you waiting for? Let's get merry!
Twelve cracking Christmas themed delights across twelve different venues. Tour them all.
On the hunt for Christmas gift ideas? Choosing the perfect gift can be tricky! To get inspired, see our top picks this Xmas. 
Never miss out on events
Get updates on the latest events from The Rocks.