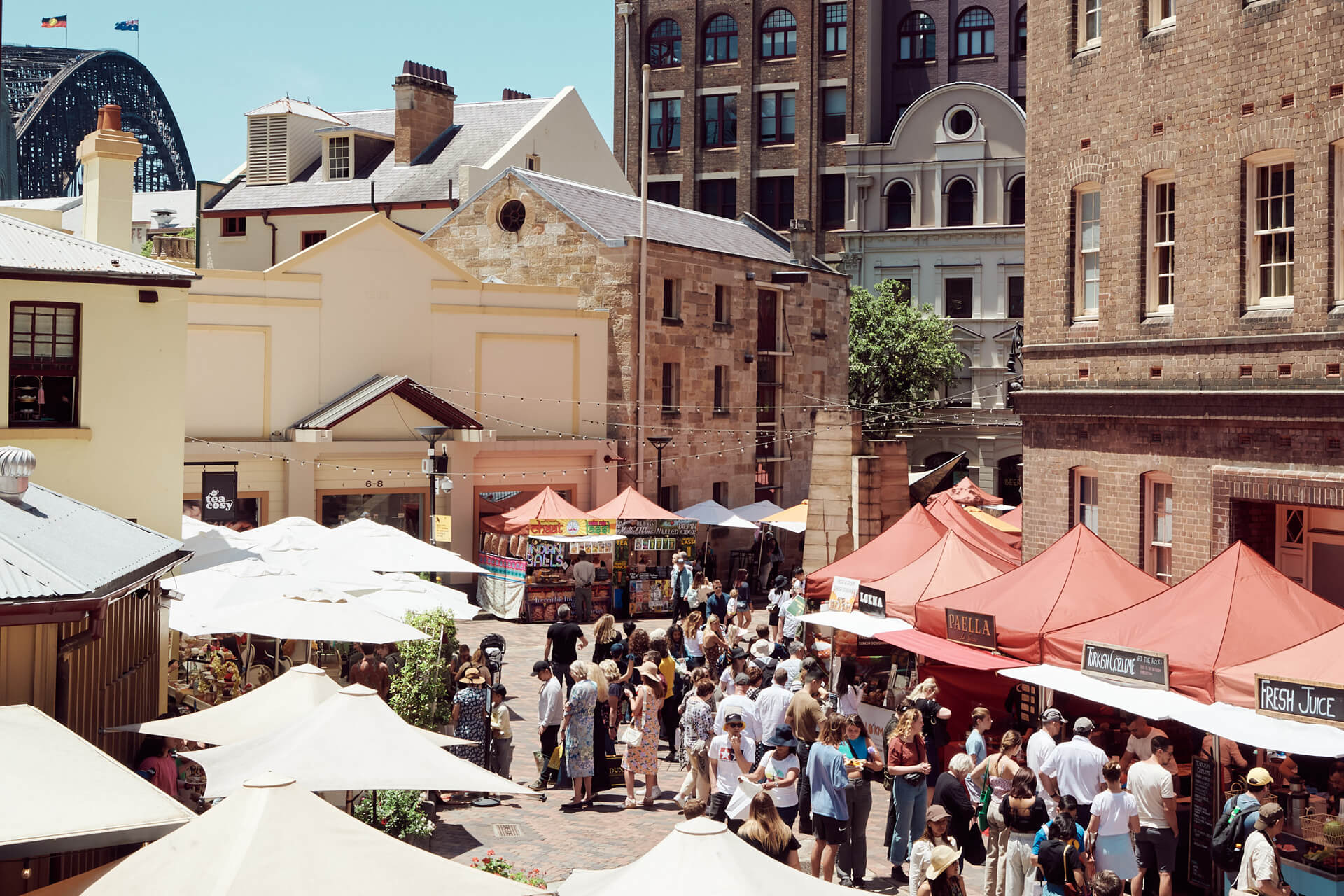 Gift Galore
The Rocks Markets - Christmas Edition
Tis the season to be shopping. Find authentic handmade gifts, one of a kind treats and authentic flavours right here at The Rocks Markets - Christmas Edition.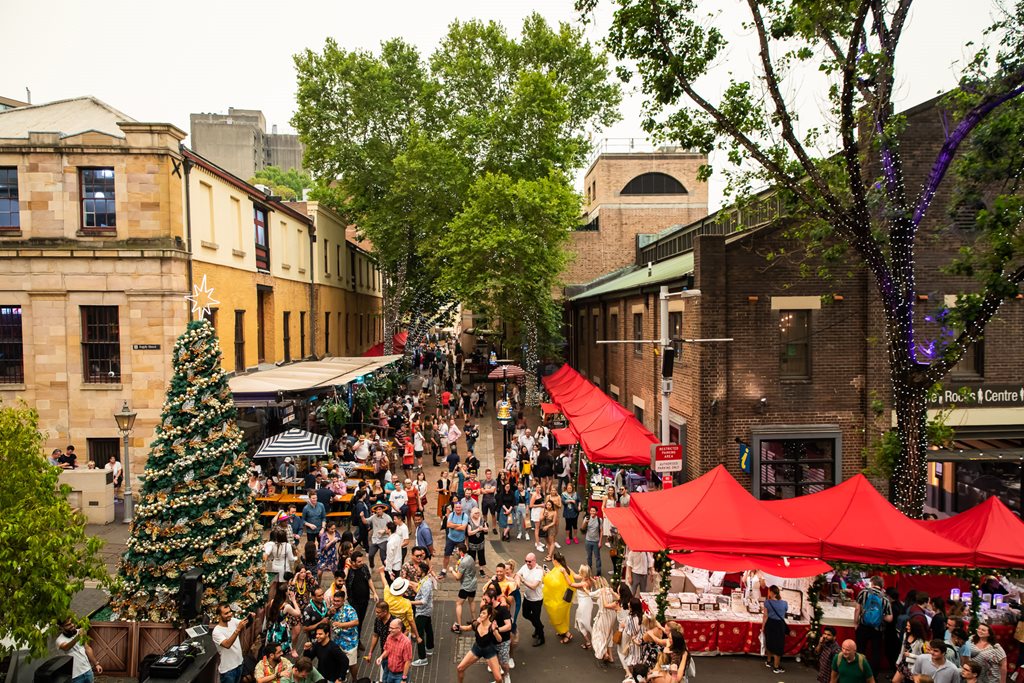 The Rocks Markets: Christmas Edition
Saturday, 10am - 6pm
​Sunday, 10am - 5pm
As you stroll through the Christmas Wonerlanes, don't forget to visit The Rocks Markets: Christmas Edition. We are turning up the holiday cheer to celebrate the most wonderful time of year. It's all about the personalised touches, handcrafted memories and spending time with loved ones. We can't think of a better place to enjoy all this and more than at The Rocks Markets. Don't forget the delicious food that's on offer, for a welcome companion to the retail therapy adventures. See below for what's in store this year, and get into the Christmas spirit faster than we can say "mistletoe."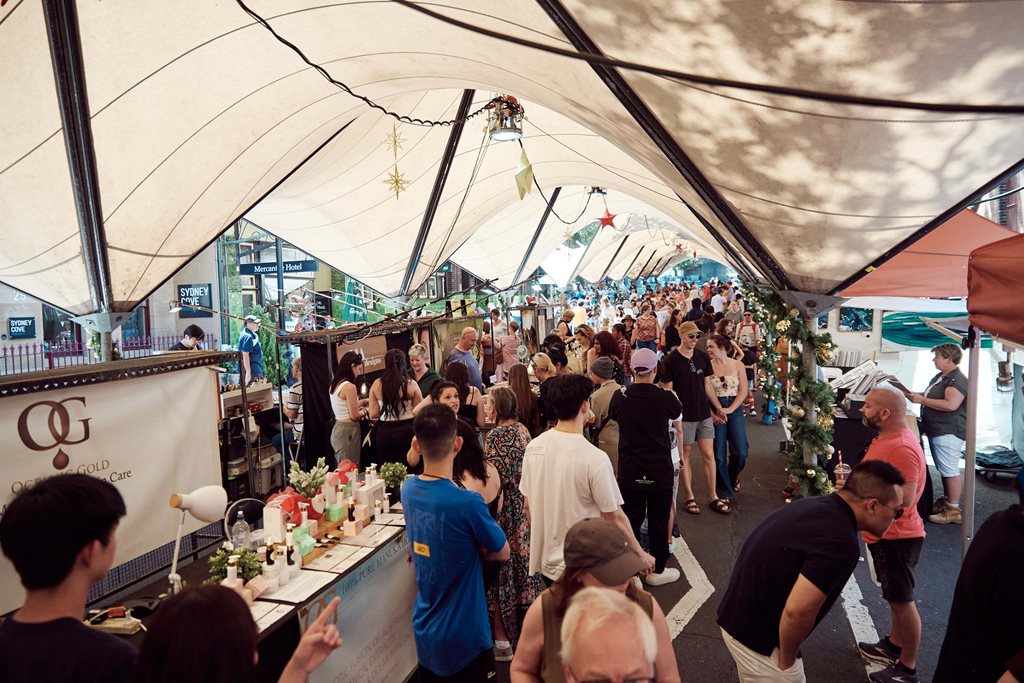 Buy one of a kind gifts from local makers
Wanting to give your Christmas gifts that extra touch of magic this year? Look no further than The Rocks Markets: Christmas Edition. With a wide range of hand-crafted gifts from local makers, you'll be spolit for choice at what's on offer. Check out some of our suggestions, including quirky finds your friends are sure to love!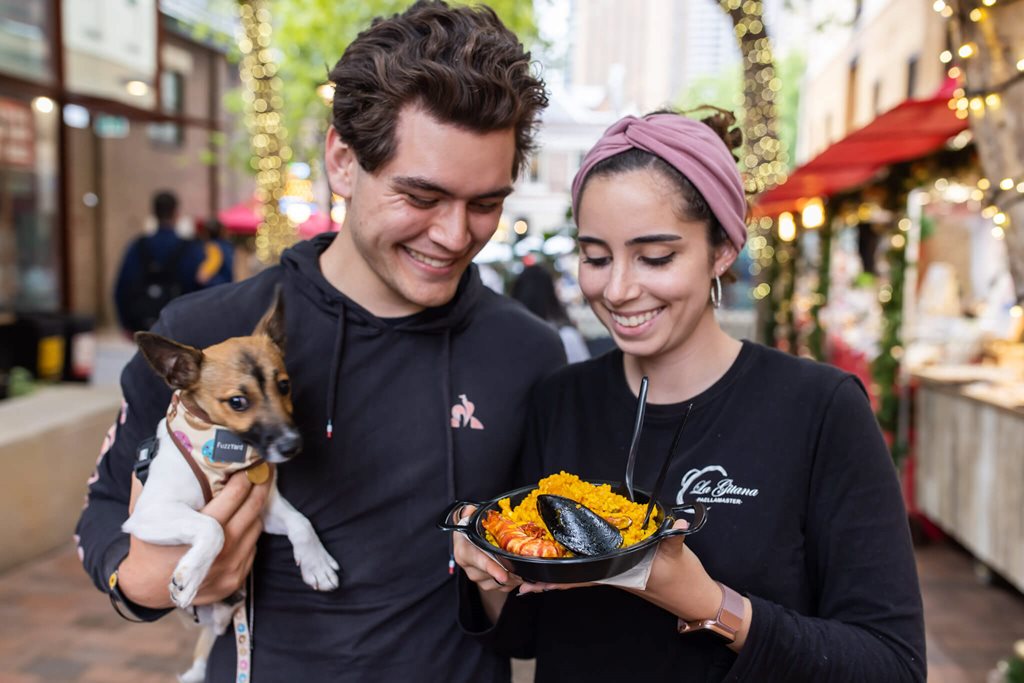 Savour global cuisine and foodie finds
Gourmet flavours, traditional recipes and modern favourites await you at The Rocks Markets: Christmas Edition. Been itching to try something new? We've got you covered. Check out our guide for travelling via tastebuds at The Rocks Markets. The best foodie finds await you this festive season!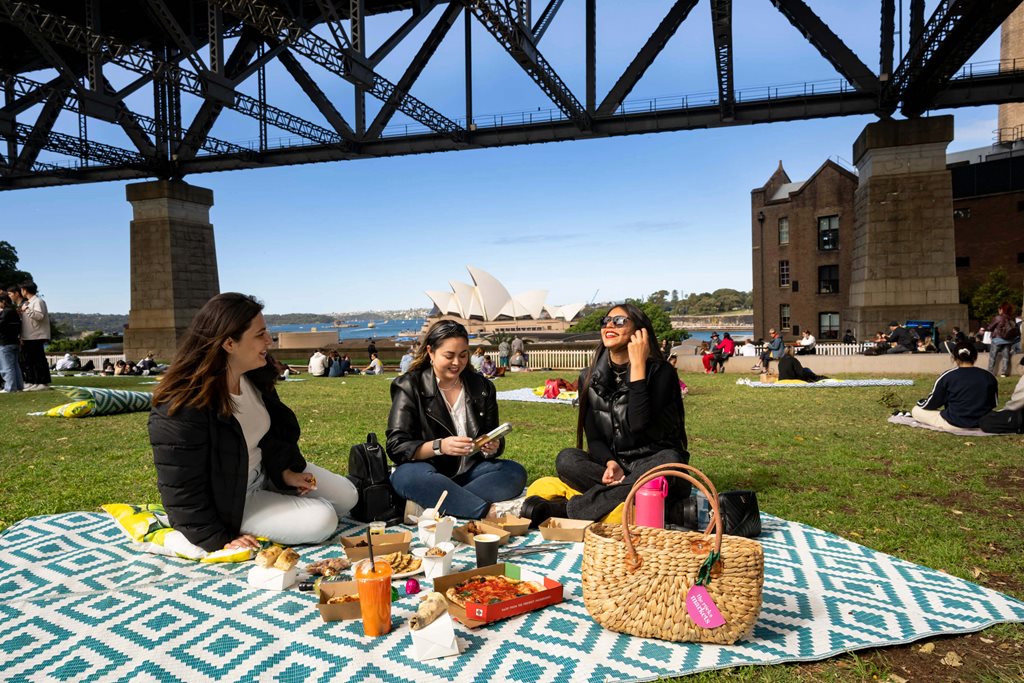 Give back and support OzHarvest
For an added feel-good touch, OzHarvest will also be popping up a self-serve gift-wrapping station where you can wrap your own gifts, complete with wrapping paper, ribbons and gift tags for $2, or your desired donation, find this station at 6-8 Atherden St.
The feel good festivities continue with The Rocks Markets' DIY Christmas hampers, which you can fill with food and gifts from the markets. All proceeds from sales of the baskets go to OzHarvest. After wandering through the stalls, head over to Dawes Point Park for a picnic under the bridge. Enjoy all your delicious market goodies with free picnic rugs, cushions and blankets available.
Stay up to date
Get the best of The Rocks straight to your inbox.