22 Dec 2021
The best places to dine & drink outdoors in The Rocks
Get out, grab a drink or a bite and soak in the sun at The Rocks' best alfresco dining venues.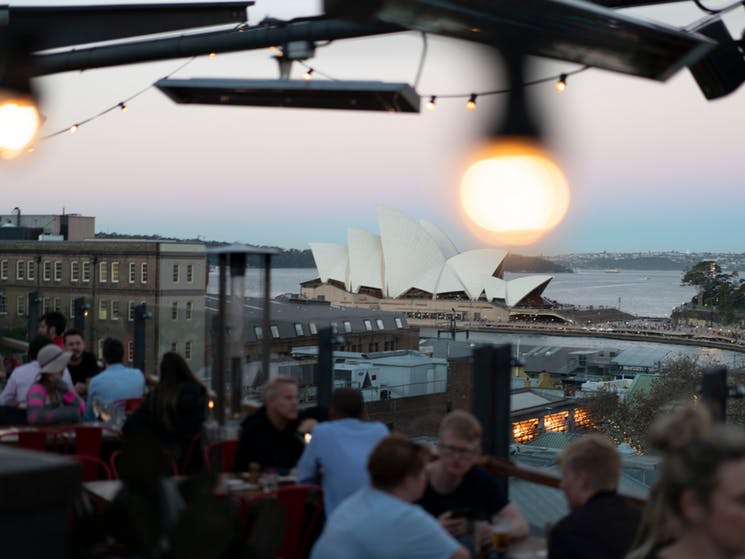 Hey Sydney. You deserve a frothy, frosty pint in the sunshine. A glass of red wine under fairy lights and dinner under the stars. A long lunch and a laugh with friends on one of The Rocks' many cobblestoned streets. You deserve to get out and enjoy yourself.
Read on to discover the best places to eat and drink outdoors in The Rocks.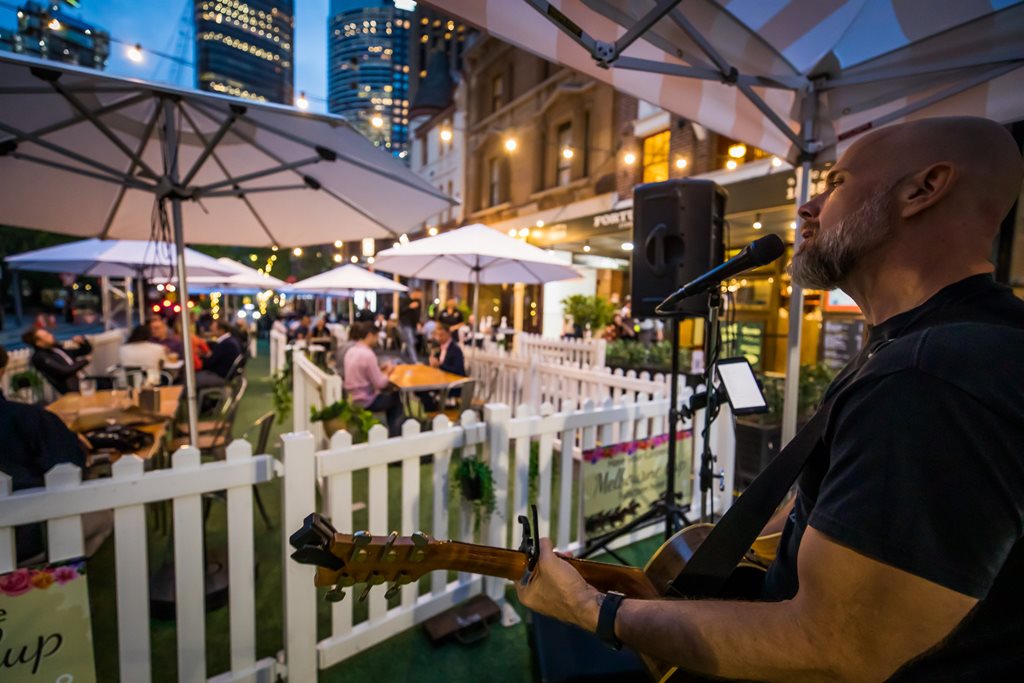 Fortune of War
Sydney's oldest pub has been operating continuously for almost two centuries. We're not surprised either; this iconic pub still offers the same warm and welcoming atmosphere, 16 local and imported beers on tap and a menu of hearty Aussie classics. Their expansive beer garden is the perfect place to catch up with friends and enjoy a little live music.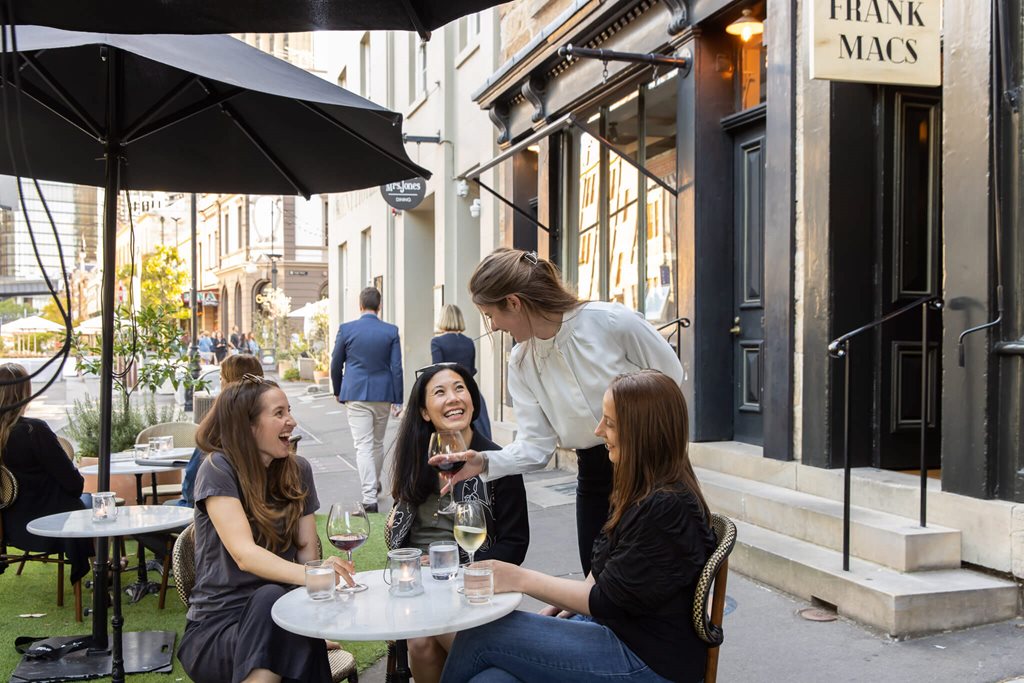 Frank Mac's
Inspired by village bars in Ireland, Frank Mac's is brimming with old school charm and warm hospitality. It's set in a lovingly restored sandstone building that's full of character. Discover over 100+ gins from the big brands like Bombay Sapphire and Tanqueray, as well as hard-to-find spirits out of smaller distilleries.
There's a sunny courtyard perfect for sipping gin and soaking in the atmosphere, flowing out to alfresco seating on George street that's perfect for people watching. The bar's expansive interior is set over two levels with decor that's a cross between a luxurious speakeasy bar and a Hogwarts common room. We're talking encyclopedias stacked on rich mahogany shelves, plush velvet seating and wrap-around leather booths.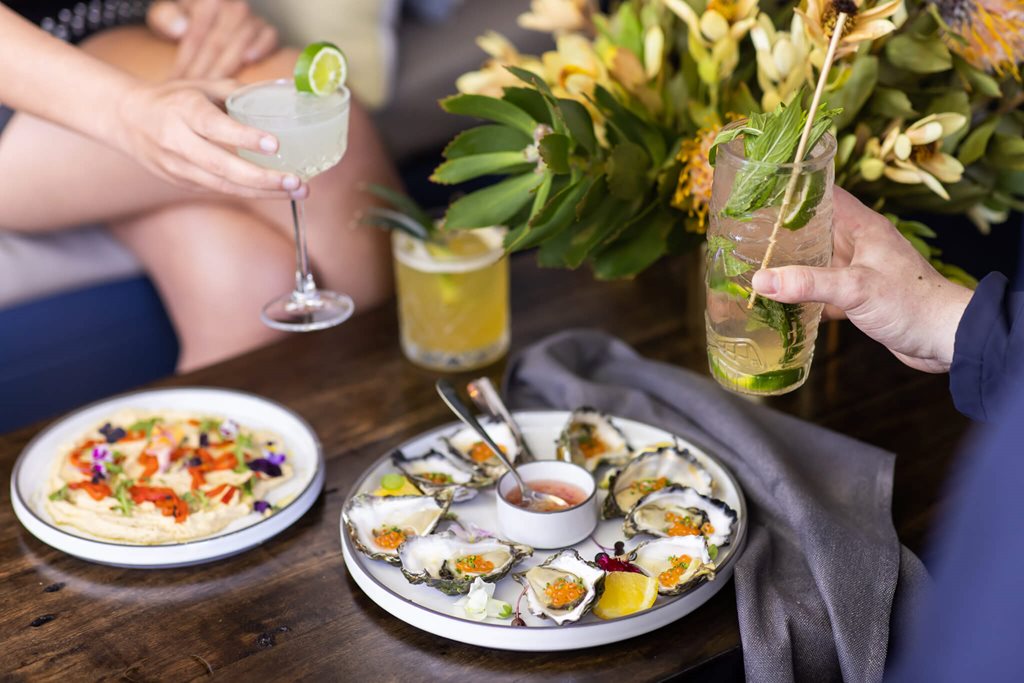 The Keel
At The Keel you can raise a glass for a good cause, as they promise to donate 20 percent of its profits back to the community and charitable. The sophisticated fit-out has a nautical-inspired theme — think hardwood timbers and cosy booths that are ideal for small groups. There's also a balcony area overlooking Sydney Harbour and Circular Quay that's great for a sunny afternoon bev. Unsurprisingly, rum is the hero here, and you can expect many idiosyncratic cocktails to be shaken and stirred behind the bar.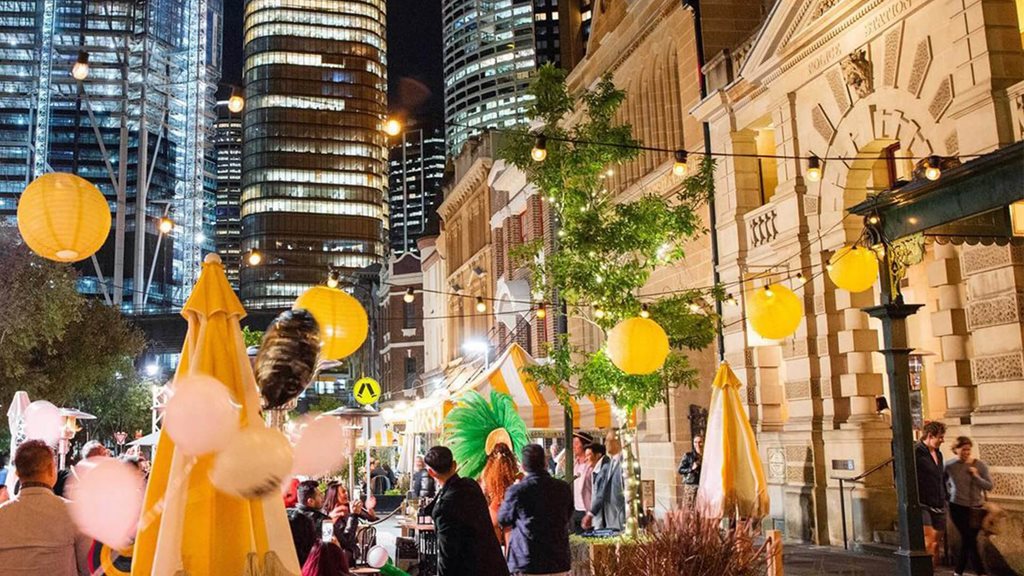 Sergeant Lok
The old police station on George Street once housed Sydney's roughest criminals and toughest cops. The current tenant, Sergeant Lok, serves Chinese cuisine with a sophisticated modern twist and cocktails that hark back to the area's chequered past. Grab a seat on George Street and order up a Chinese feast.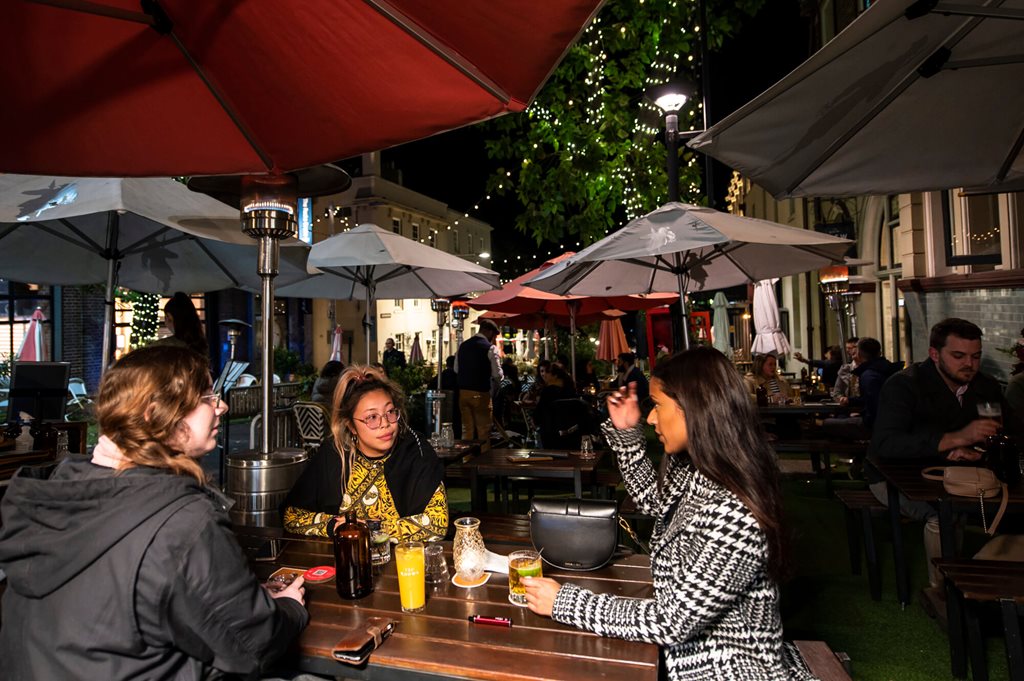 Endeavour Tap Rooms
Beer is infinitely better recently brewed and poured fresh from the tap. If you agree you'll love Endeavour Tap Rooms, a local craft beer bar that brews beer on site and serves a mean angus beef brisket. Reserve a bench in their extensive outdoor dining area and make a day of it.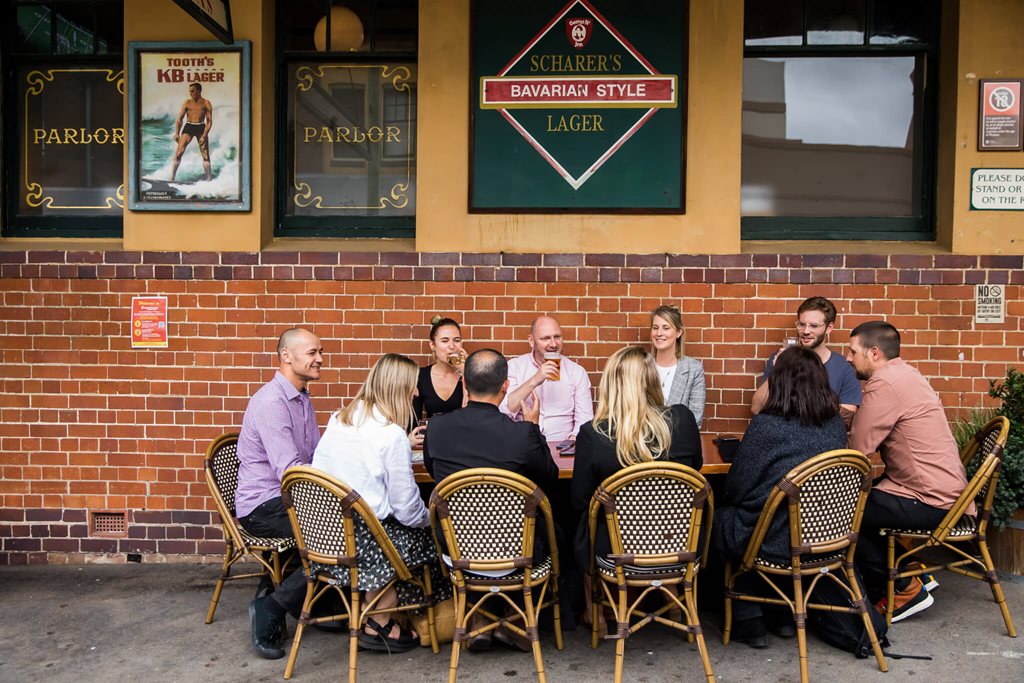 The Australian Heritage Hotel
The Aussie is one of Sydney's original pubs, serving 130 homegrown craft beers, a famous selection of Aussie pizzas and a boatload of character. There's nowhere better to enjoy a cold pint in Sydney than the sunny forecourt tables out the front of the pub.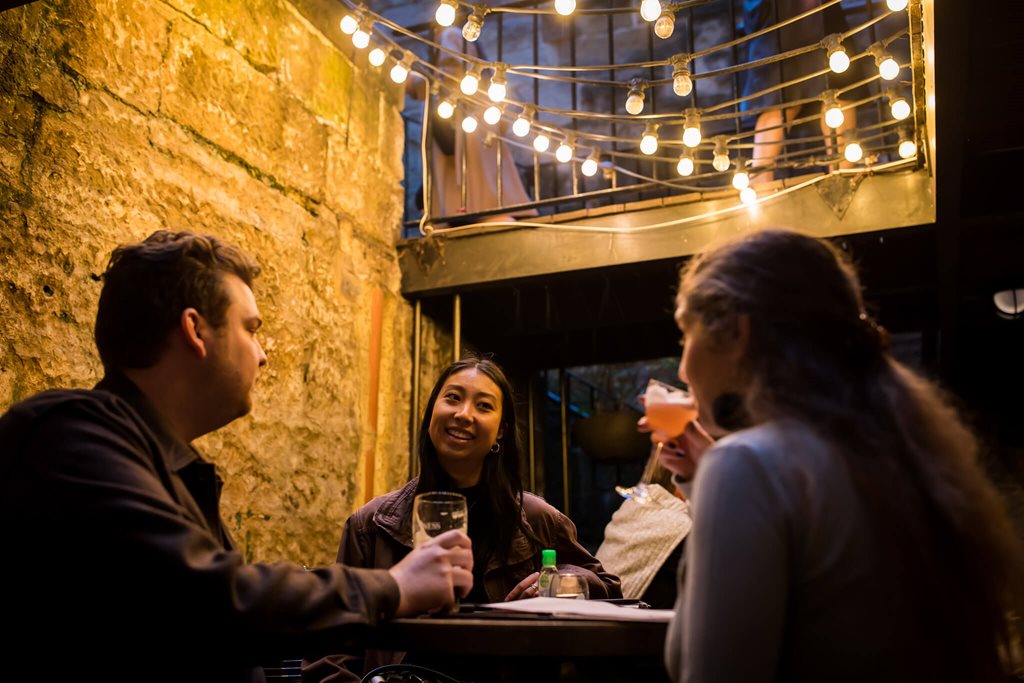 The Doss House
Tucked away off George Street there's a hidden sandstone courtyard protected from the wind and bathed in sun. Here, in this centuries old character space, The Doss House serves Sydney's best selection of whiskeys and a selection of delicious bites including a platter with Kangaroo prosciutto and boar salami.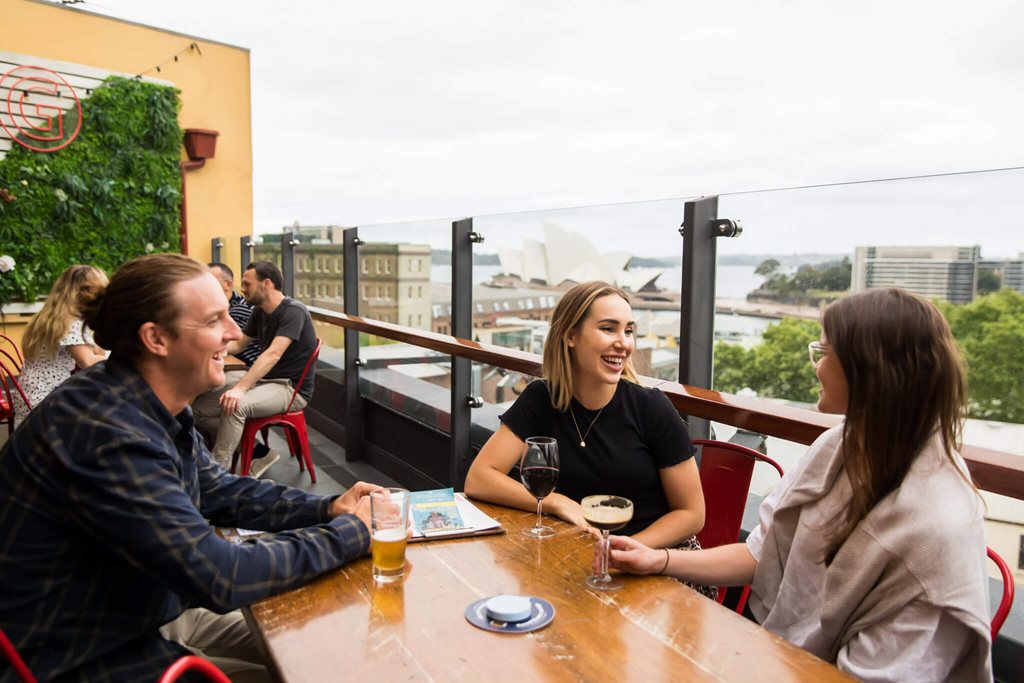 The Glenmore
This iconic hotel is your local go-to for elevated pub fare, espresso martinis on tap and buzzing atmosphere. If you're hungry their slow cooked lamb shoulder is meltingly tender, while their chicken parma is a classic done just right - definitely better than home cooking after all these months! Their outdoor area on Cumberland street is an absolute sun trap, perfect for cold beers and catchups.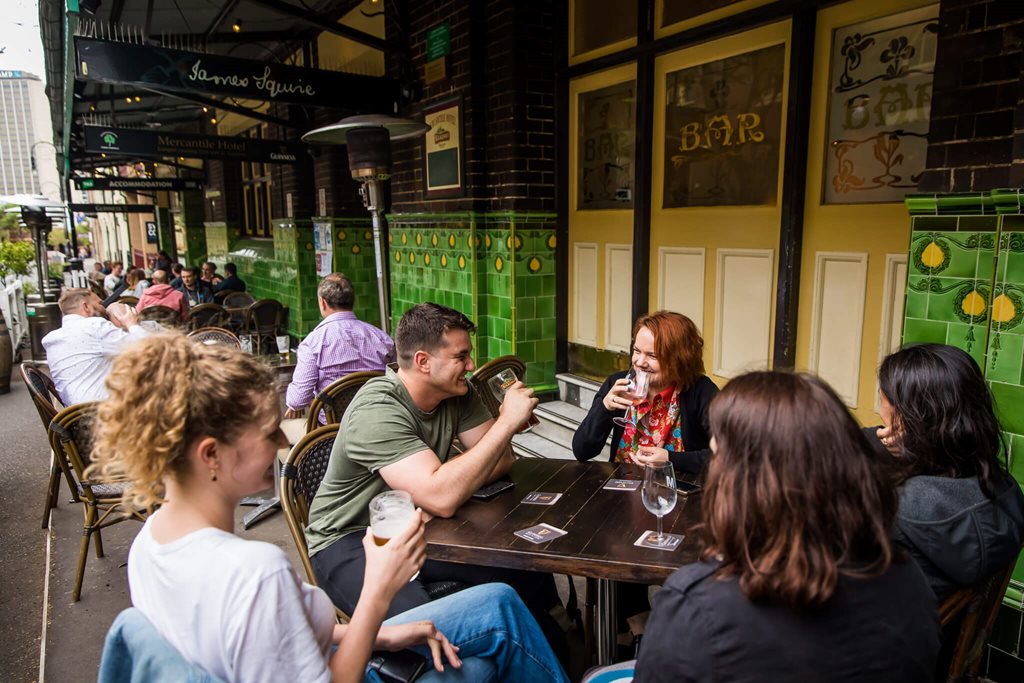 The Mercantile
The Mercantile is Sydney's oldest Irish pub, famous for raucous good times, perfectly poured pints of Guinness and their cracking Shamrock Pie. Gather round an outdoor table on George Street with a pint in hand and a hearty Irish meal on the table and watch the night go by.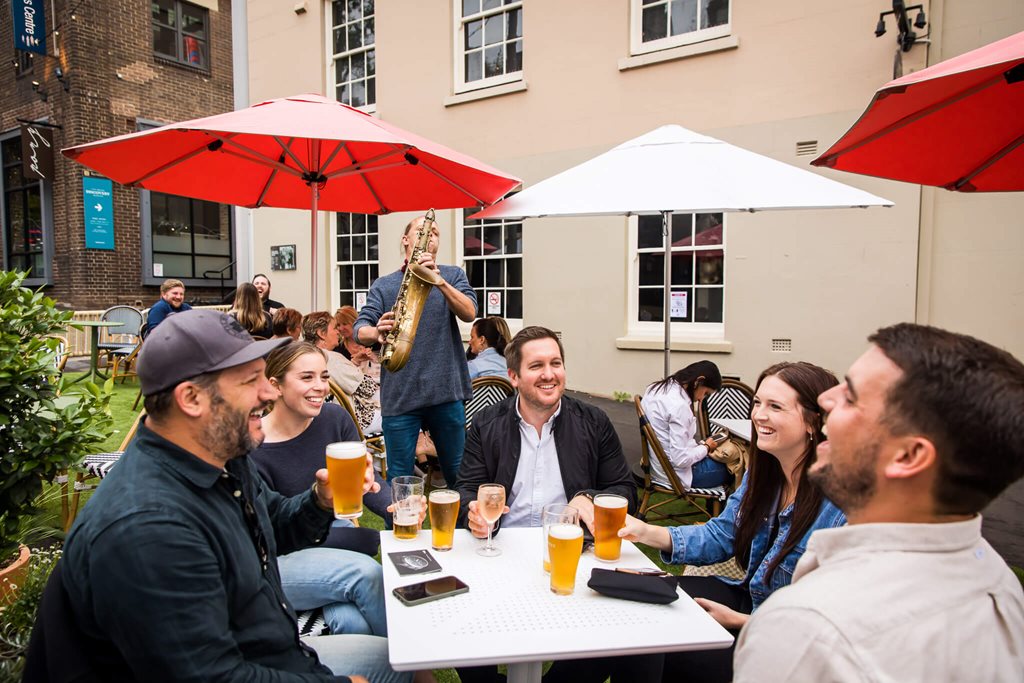 The Orient
The Orient was established over 170 years back in 1844 and it's only gotten better with age. Their open air dining area on Jack Mundey Place is bathed in sun year round, and their selection of cocktails and classic Aussie mains will please even the most discerning of diners. 
Never miss out on editorial
Get updates on the latest editorial from The Rocks.