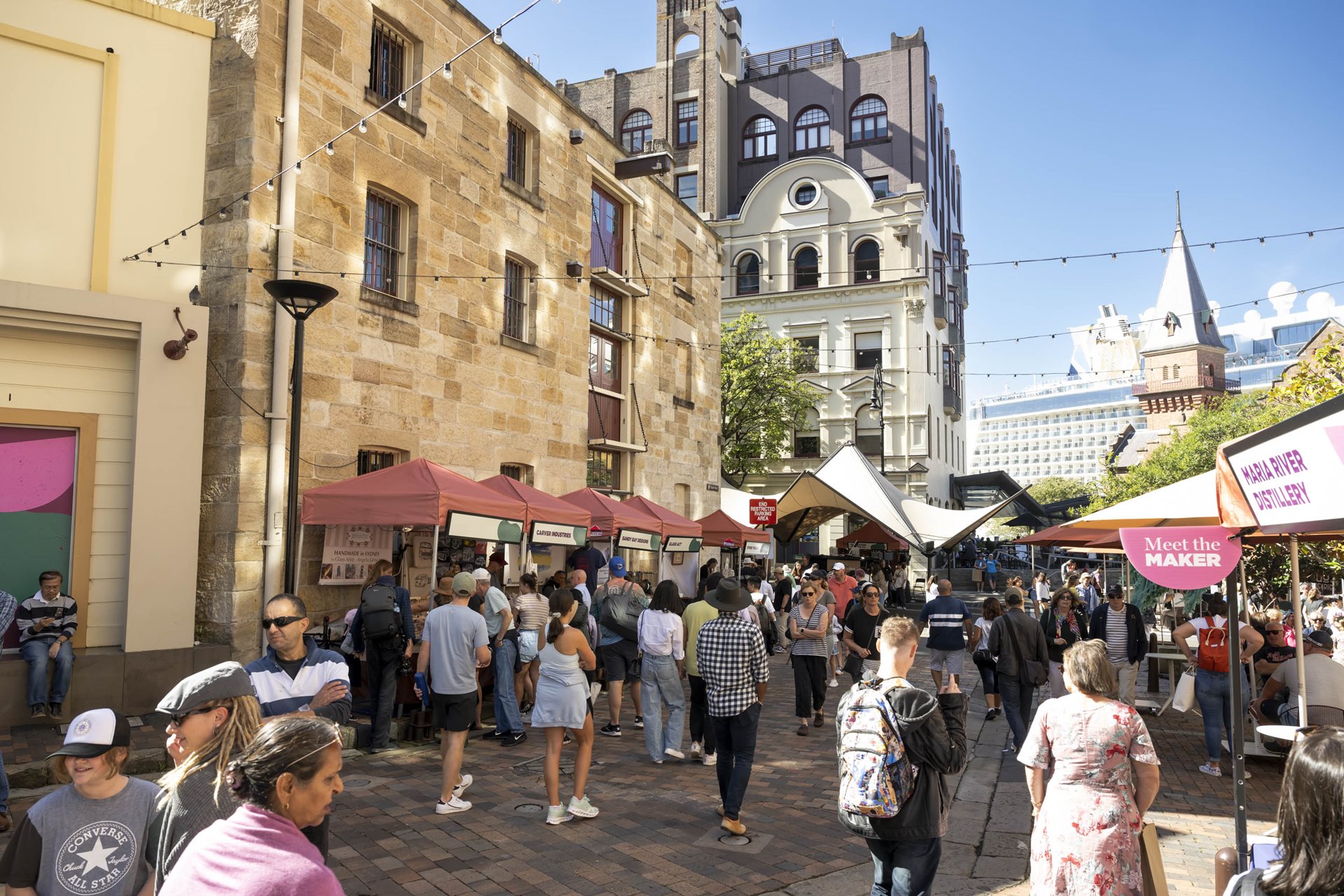 View gallery
Home of Originality
The Rocks Markets
Discover unique art, beats, eats and remedies every Saturday & Sunday at The Rocks Markets – the home of originality. Take a walk, soak in the vibe and get to meet some true one-offs.
Discover the Home of Originality
Every Saturday and Sunday, talented local makers, chefs, and artisans come together in the city's oldest precinct to bring you The Rocks Markets.
The Rocks Markets brings together the best in food, art, design, music, and wellness to Sydney every Saturday and Sunday.
Market revellers can take part in free yoga classes, meet traders, watch demonstrations, shop for original artwork and jewellery, or enjoy market bites.
Share food with friends and family and head to the new chill out spaces in one of Sydney's best kept secret, Dawes Point Park. Lay back, relax and take in the serene water views on a picnic rug or table under the shade of the iconic Harbour Bridge.
While you're there discover your new favourite local band, solosist or DJ, with a diverse roster of artists and voices slated for each weekend of the Markets.
Interested in becoming a Trader at The Rocks Markets?