20 Oct 2023
The 10 best burgers in The Rocks, Sydney
What makes the perfect burger? Visit one of these Sydney hotspots to find out.
A great burger needs to tick so many boxes. The B2B (beef to bun) ratio needs to be spot on. The sauce needs to hit just right, a little bit tangy and a little sweet. The patty has to be juicy and caramelised, pickles are non-negotiable and it needs a solid yet soft bun to hold it all together.
With those criteria in mind and our stretchy pants on we ate our way around Sydney to find the best burgers in The Rocks.
Dry-Aged Wagyu Burger: 6HEAD
6HEAD is a waterfront steakhouse that serves the Rolls Royce of Sydney burgers. This wagyu masterpiece features a dry-aged Mayura chuck and brisket patty, topped with caramelised onion, burger sauce and melted Oaxaca cheese (which is a bit like mozzarella). The patty has a deeply savoury beef flavour that pairs perfectly with that oozy, melty cheese.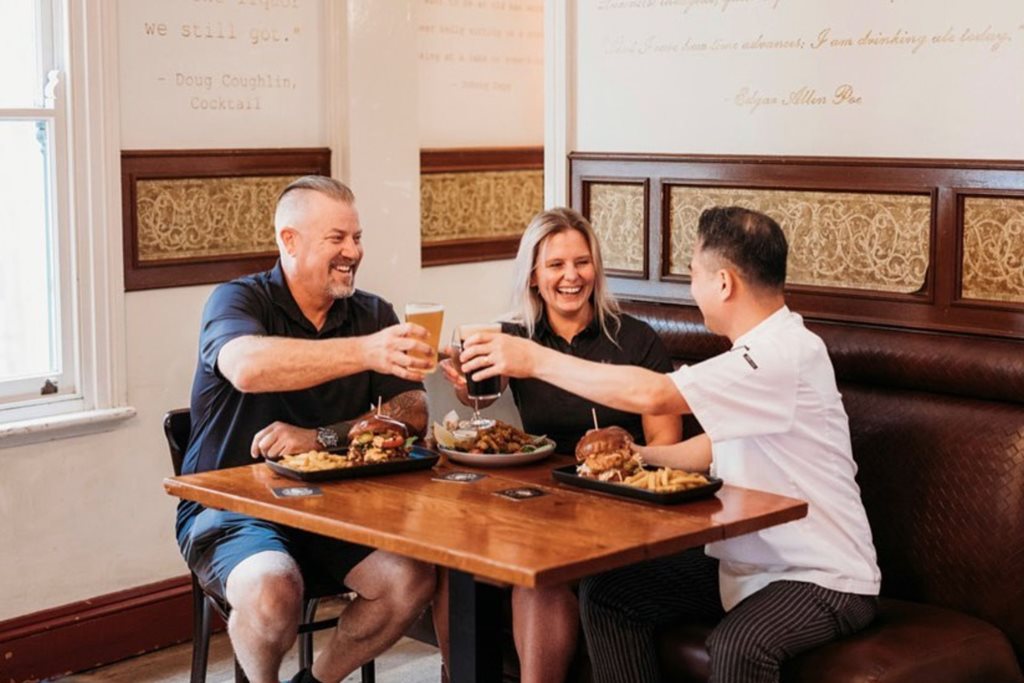 Ultimate Cheeseburger: Harts Pub
Harts Pub has one of Sydney's best craft beer lineups, serving 12 rotating taps from Aussie breweries. They also serve one of Sydney's best burgers. It's loaded with two smashed and perfectly caramelised beef patties, double American cheese and pickles. Perfection.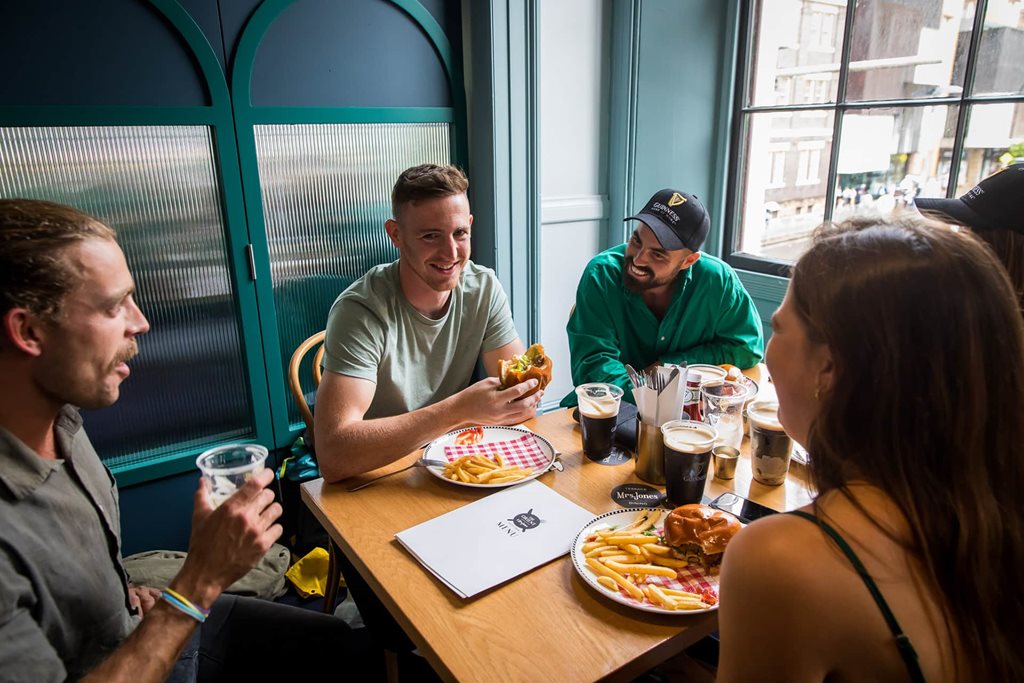 Veggie Burger: The Orient Hotel
A good veggie burger should taste just as good as its carnivorous counterparts, no cows required. That's certainly the case with the Orient Hotel's veggie burger, which is packed with a smoky kale and quinoa patty, melty buffalo mozzarella, fresh rocket, tomato, aioli and sweet chilli sauce. Don't knock it till you try it.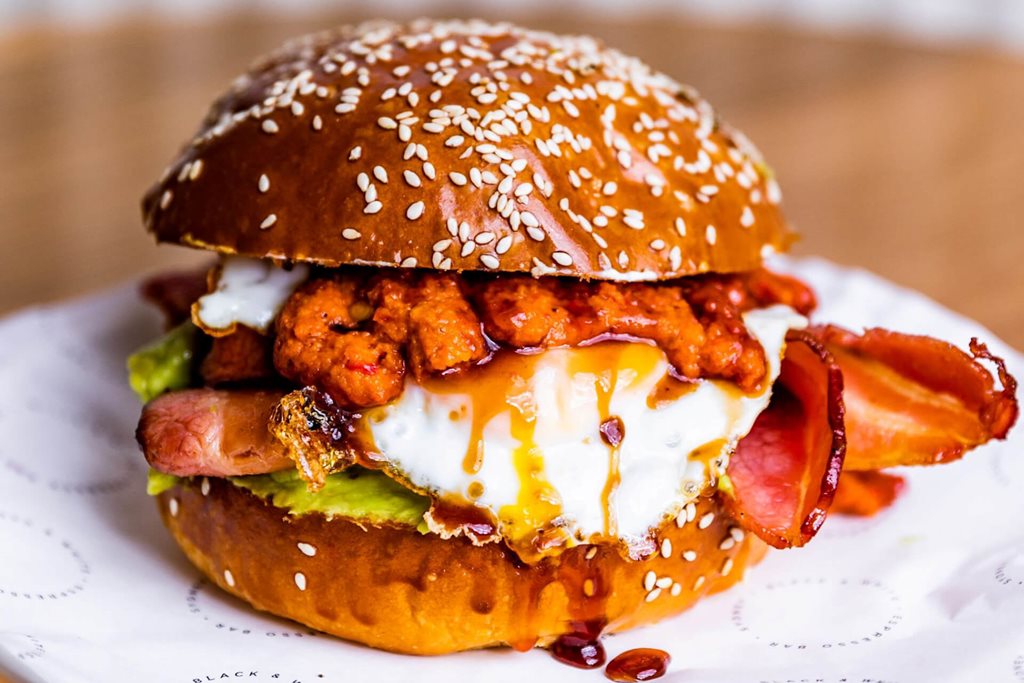 Good Morning Roll: Black and White Espresso
Start your day with the Good Morning Roll at Black and White Espresso and chances are you'll have a good morning. This little beauty comes with a fried egg, chilli jam, bacon and avo sandwiched in a brioche bun, and is just $25 with a Bloody Mary.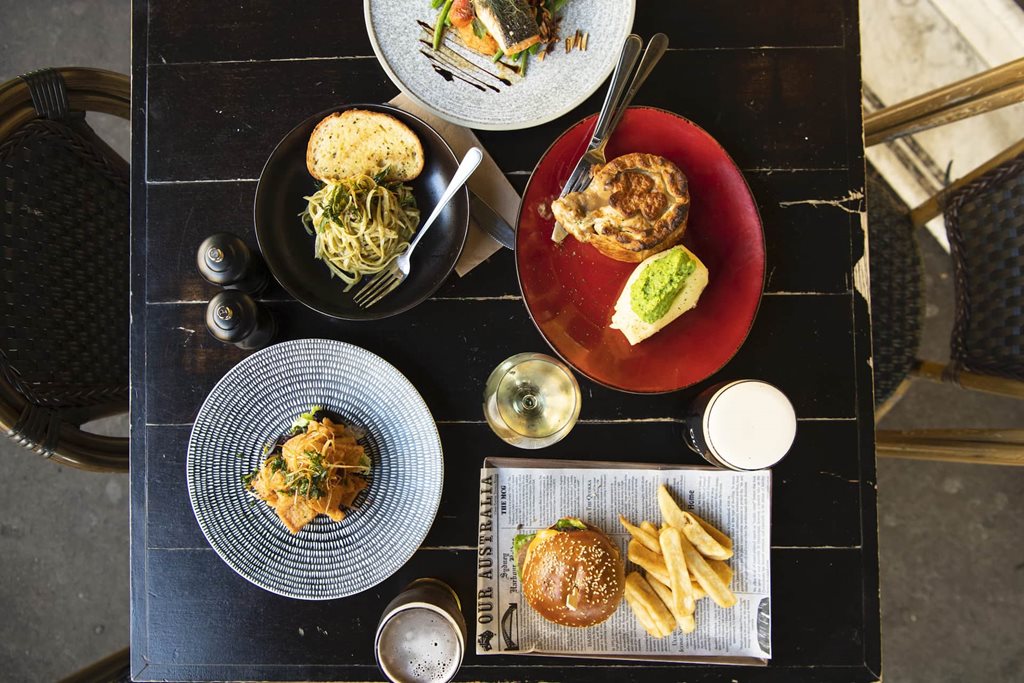 Grilled Chicken Burger: The Mercantile Hotel
It's hard to beat the classics but the Mercantile Hotel's chicken burger gets pretty close. Its chicken patty is grilled, not fried, then topped with an interesting combo of guacamole, parmesan, lettuce, tomatoes, dill pickles and sriracha mayo. Paired best with a pint of Guinness!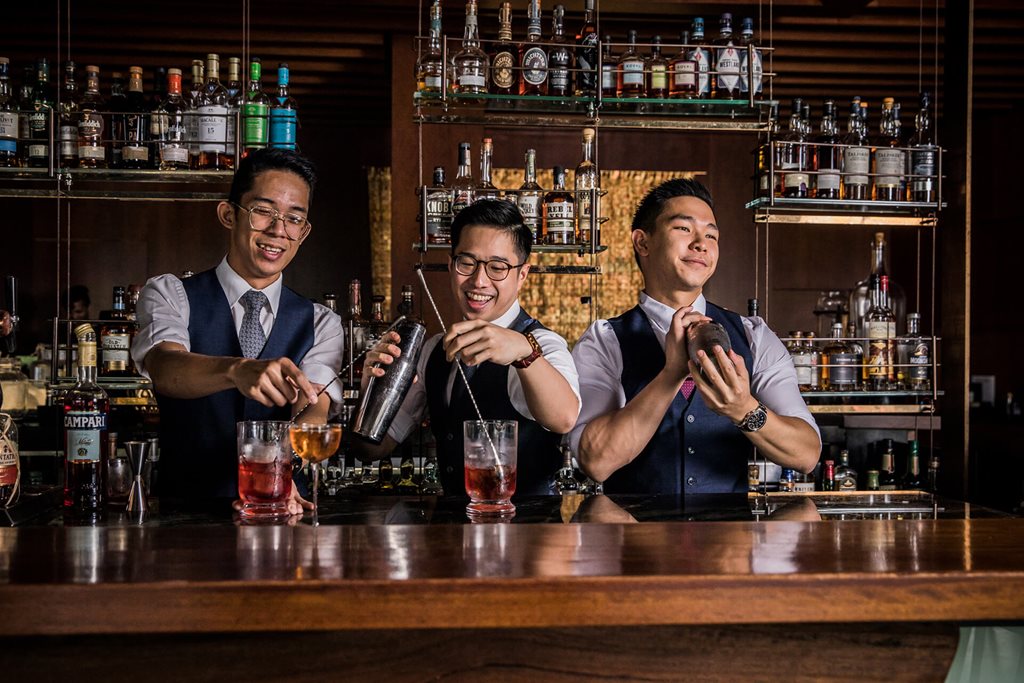 Wagyu Tajima Beef Burger: Grain Bar
Grain Bar is famous for their sophisticated atmosphere, 200-strong whiskey collection and fabulous cocktails. But they're also getting a name for their burger. This indulgent masterpiece has all the usual toppings, plus onion jam, aioli and a patty made from the finest Tajima Wagyu (a Japanese cut of beef renowned for its marbling and rich flavour).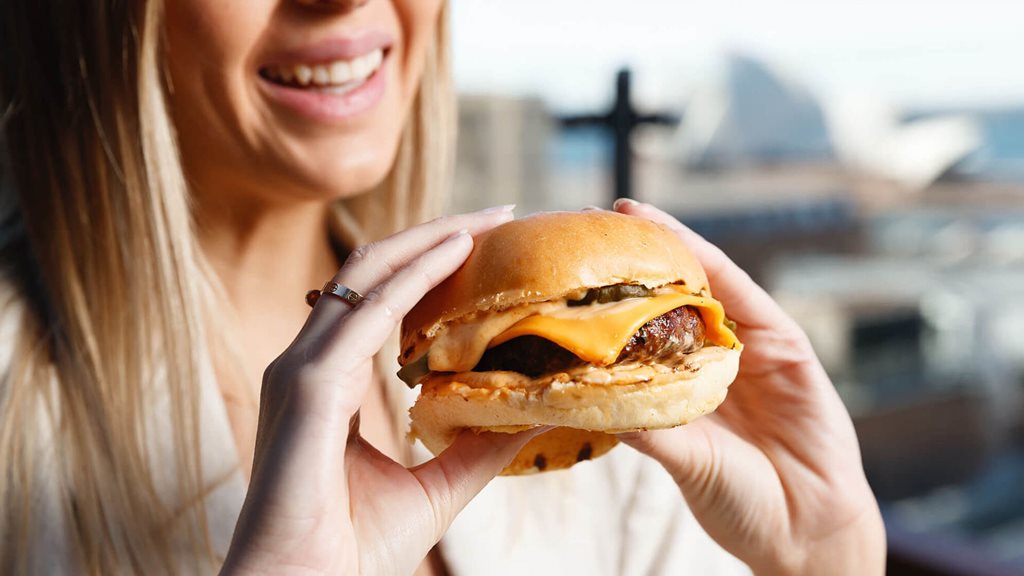 $10 Classic Cheeseburger: The Glenmore Hotel
The Glenmore's got the best pub rooftop in Sydney and every Tuesday it serves the best value cheeseburger. This little beauty features a smashed patty, soft, pillowy bun, burger sauce, pickles and melted American cheese - all for just $10. At that price you can afford to add chips for $4!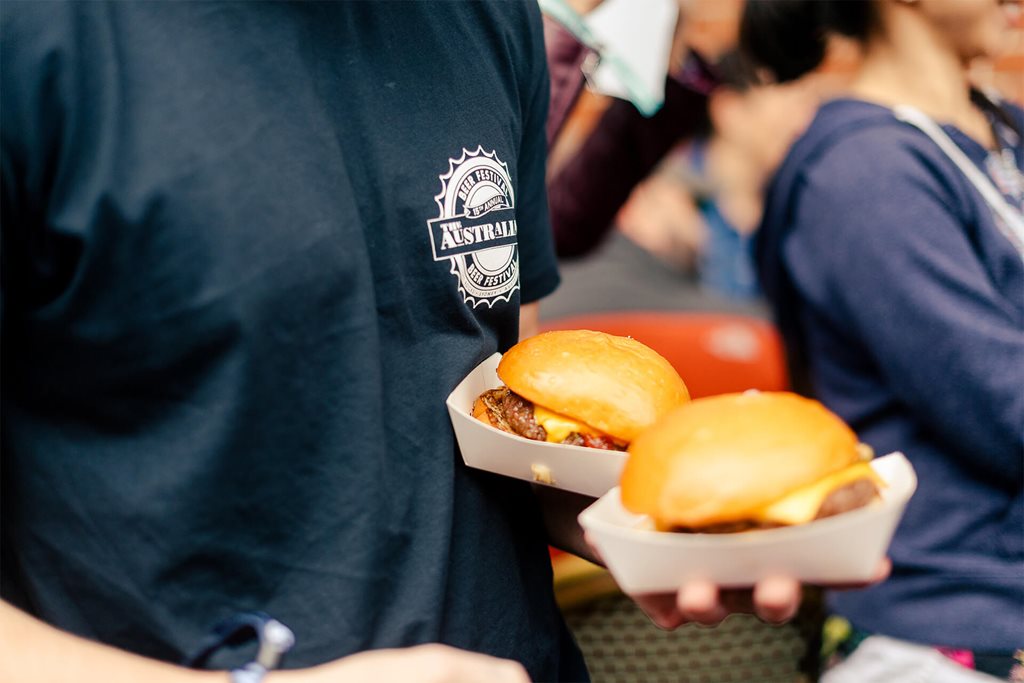 Southside Chicken Burger: The Australian Heritage Hotel
Fried chicken burgers can be touch and go, but when they're executed well they can be magnificent. The Southside at The Australian Heritage Hotel certainly fits the bill, with a super crispy fried chicken thigh, American cheese, lettuce and pickled jalapenos. Taste it for yourself.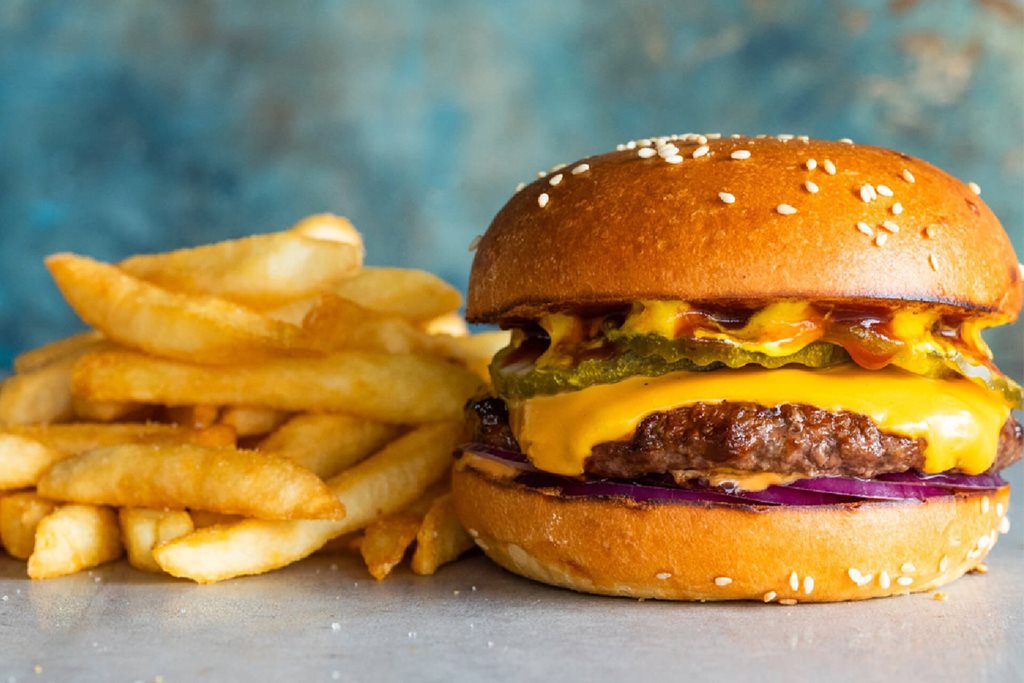 Truffle & Bacon Burger: Ribs and Burgers
Ribs and burgers have a stellar line up of incredible burgers, which is no surprise - it's in the name after all. We love their Old School Cheese and their Wagyu Royale, but you can't go past the Truffle and Bacon. A smashed patty sits on a bed of chopped lettuce, underneath crispy bacon and a rich, savoury truffle sauce.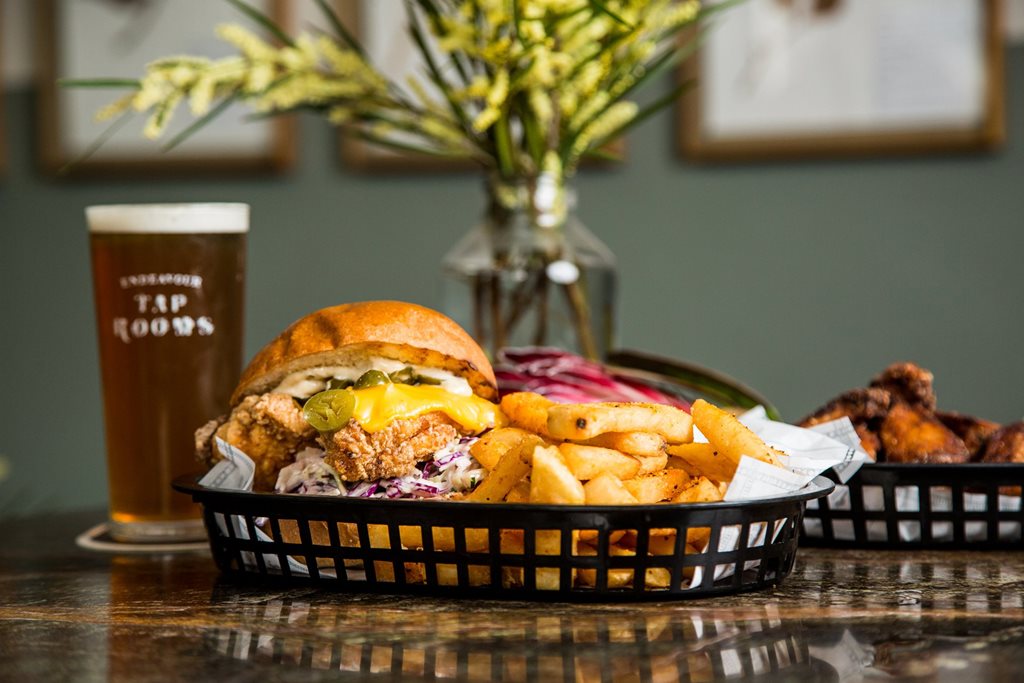 Oz Beef Burger: Endeavour Tap Rooms
Endeavour Tap Rooms brew and serve their own Australian craft beer, including a cracking hoppy pale ale. They also serve a very Australian burger featuring cheese melted over a caramelised angus beef patty, lettuce, tomato and of course - a great big slice of beetroot.
Stay up to date
Get the best of The Rocks straight to your inbox.