26 Jul 2023
Discover Sydney's Most Beautiful Restaurants
Sydney is the world's most beautiful city. And the most stunning part? It's got to be The Rocks.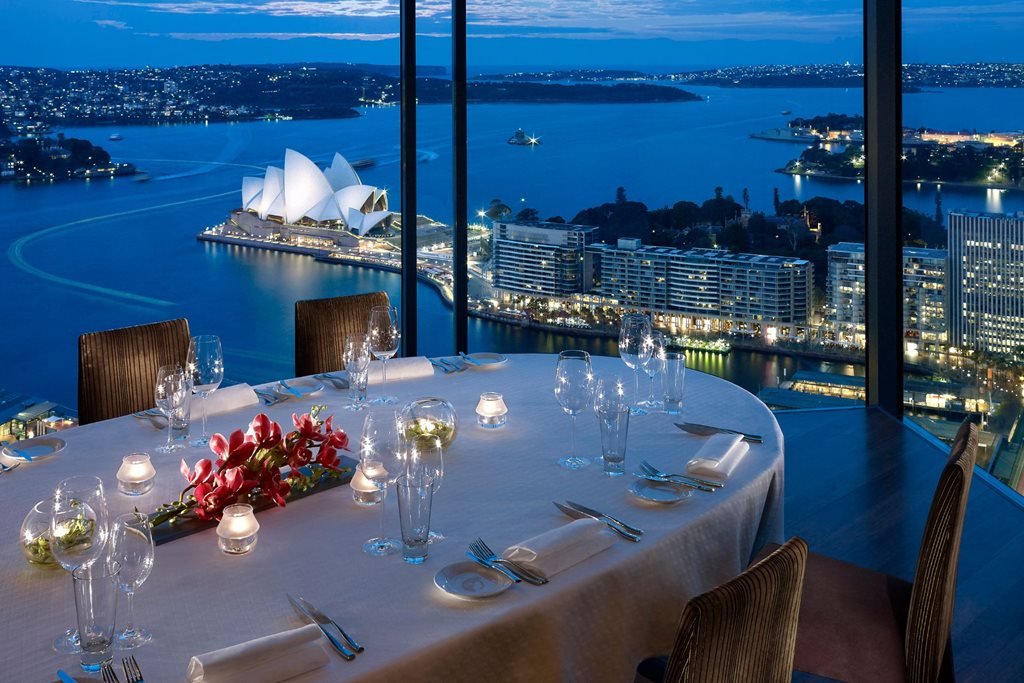 This little harbourside gem is home to cobbled laneways, panoramic harbour views and of course - dozens of charming historic buildings and a few modern masterpieces. Take a stroll and you'll find everything from speakeasy bars in subterranean sandstone hideaways, to 36 story luxury hotels.
To help you see it all, we've rounded up the 15 most beautiful buildings in The Rocks.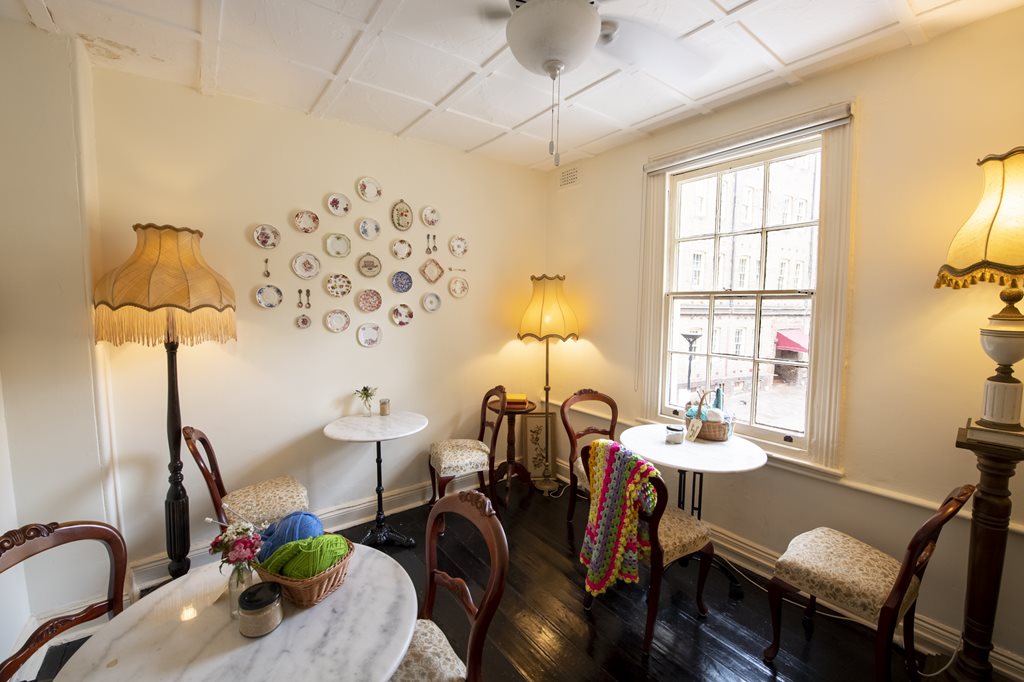 The Tea Cosy
On Sydney's shortest street you'll find it's cutest cafe. Tea Cosy is in a gorgeous canary yellow heritage terrace house, on Atherden St - you can't miss the hand-knitted blankets and scone towers!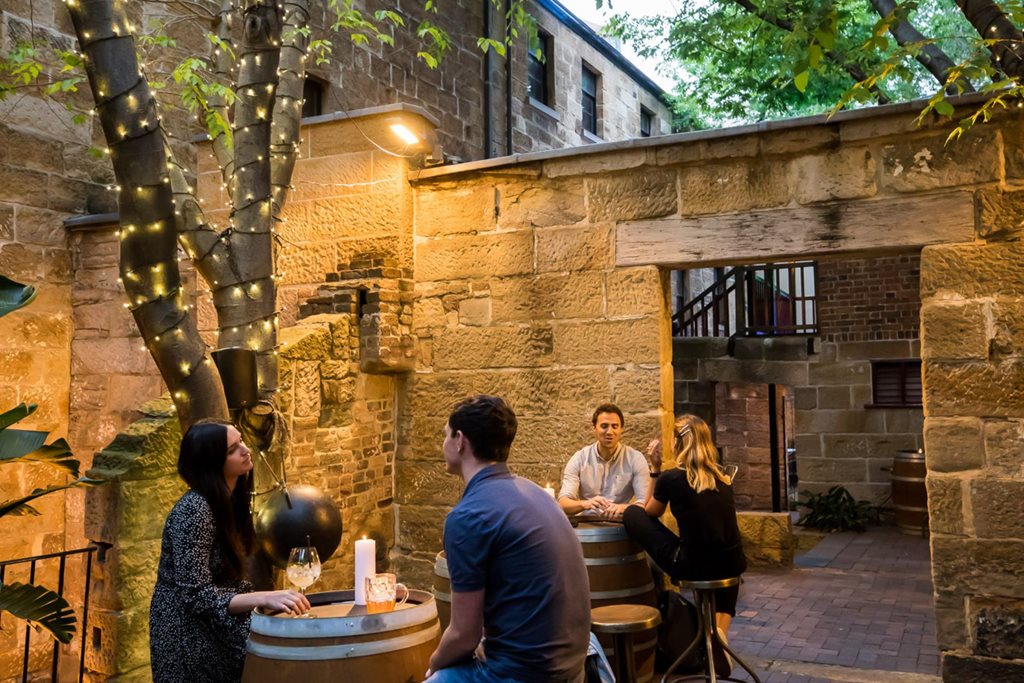 The Doss House
Today the Doss House is a luxurious whiskey bar below George St that oozes charm and mystery thanks to its golden sandstone walls and fairy-lit outdoor area. But many moons ago this subterranean building was a gambling and opium den.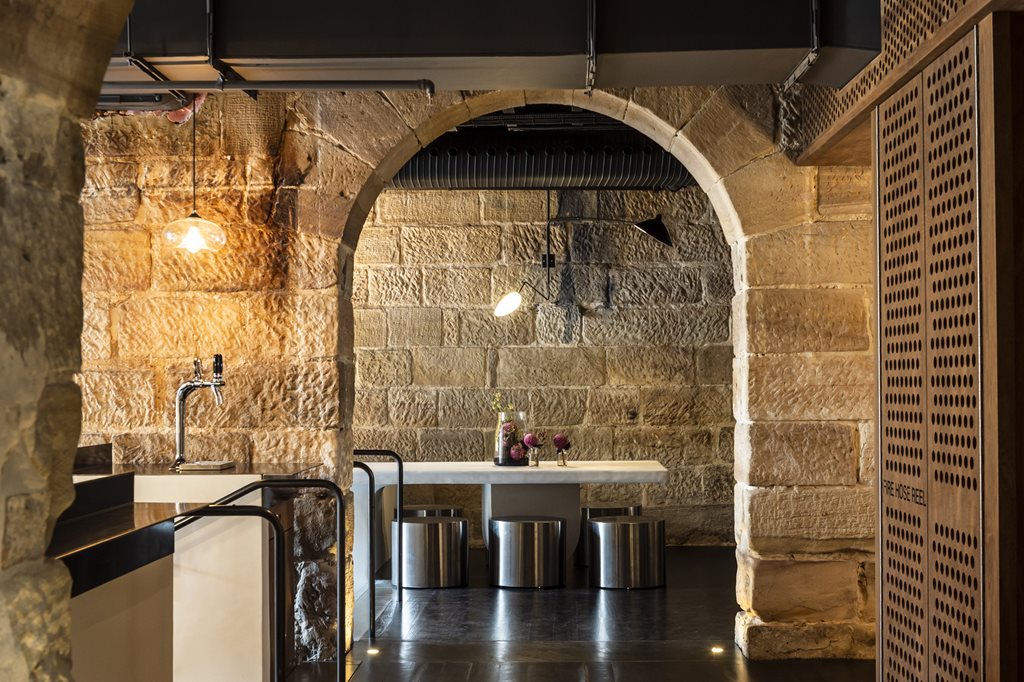 Tayim
A delicious Middle Eastern feast at Tayim is made so much better by the venue. This heritage building is over a century old, which explains the golden sandstone walls, arched doorways and ivy-walled outdoor terrace.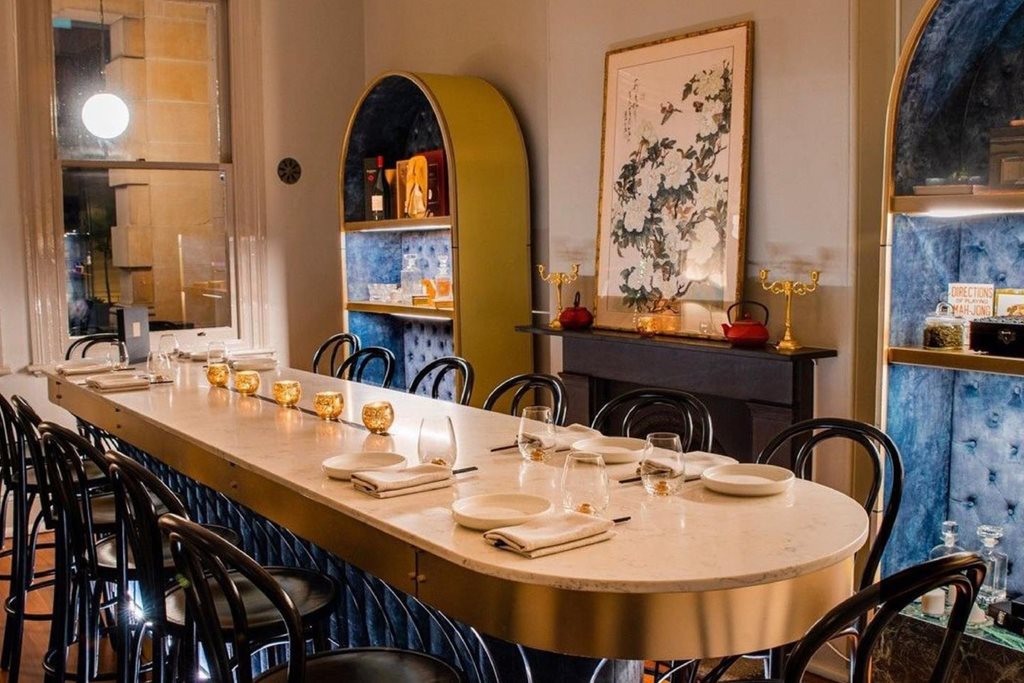 Sergeant Lok
One of Sydney's first police stations is also one of its grandest buildings. With imposing columns, ornate details and a beautifully restored interior - we think the building is much better suited to its current use as a fine dining Chinese restaurant and cocktail bar.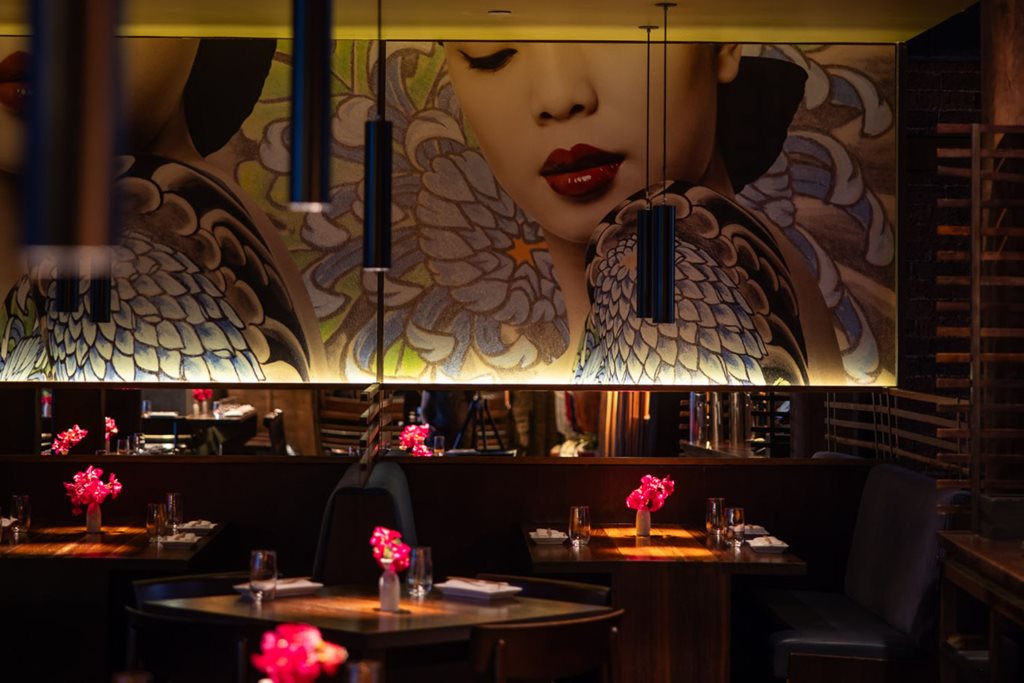 Sake
The modern Japanese food in Sake looks like art - almost (almost) too good to eat. That said, the building is even more beautiful, with a gigantic mural featuring technicolour lotus flowers, plus gorgeous timber columns that are over a century old.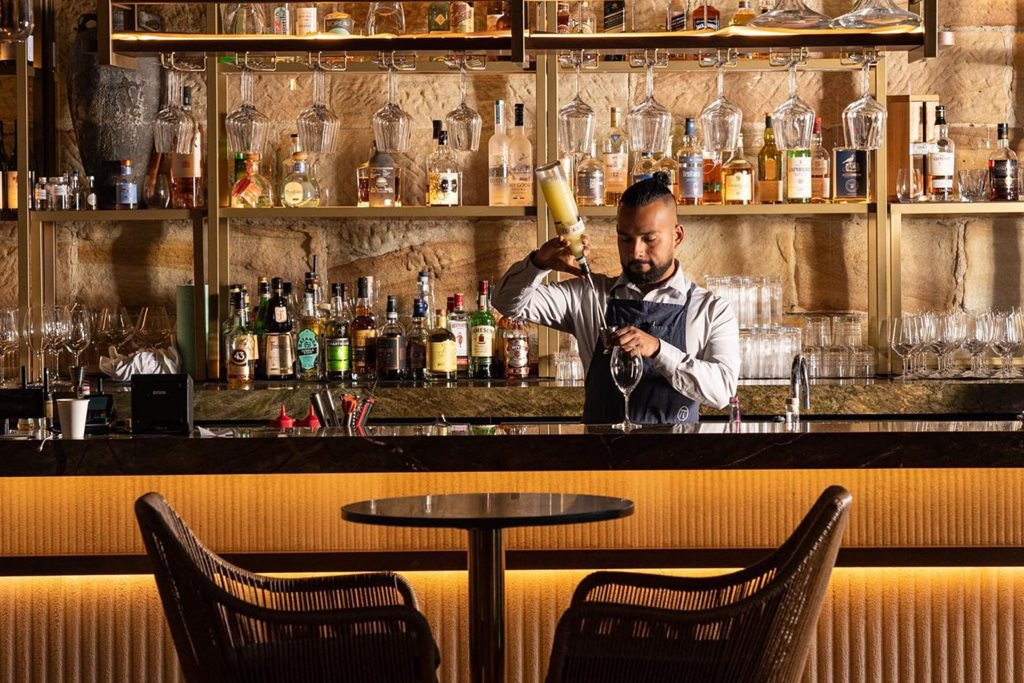 Ploos
In 1850 work started on a series of warehouses right on Sydney's waterfront. Lucky us - when shipping industry slowed in the 70s these sandstone beauties were converted into restaurants like Ploos, which serves refined mediterranean cuisine with panoramic harbour views.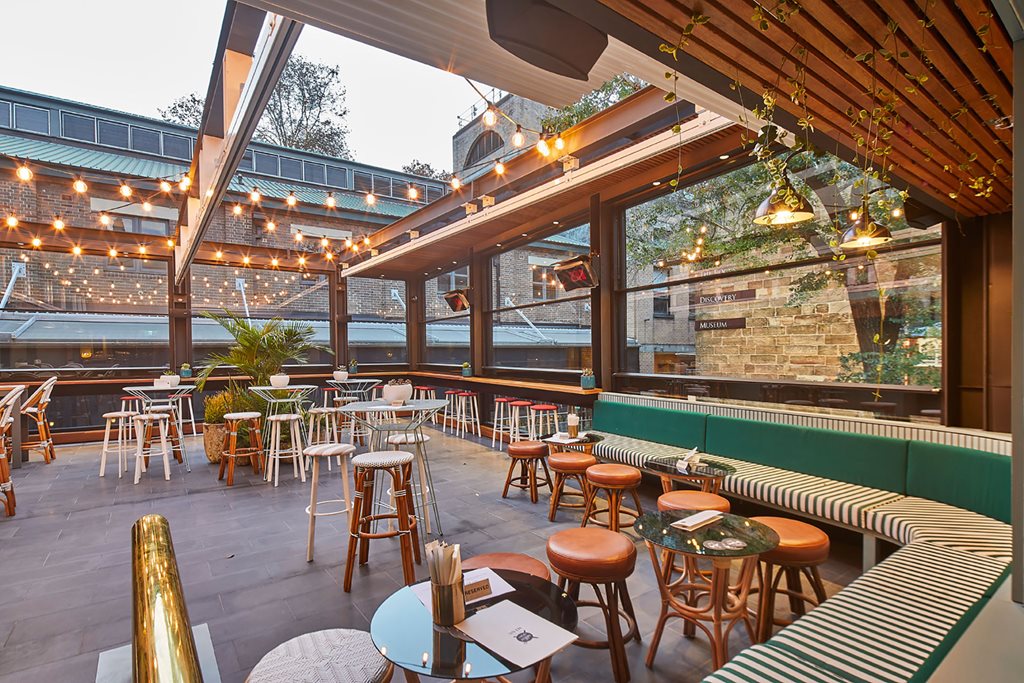 Mrs Jones and the Orient Hotel
The Orient Hotel is one of Sydney's oldest pubs and hotels and every inch of it has been lovingly restored. There's dark wood bars, 12-panelled windows, a gorgeous cobbled outdoor area - and on the roof you'll find cocktail bar Mrs Jones, illuminated by fairy lights.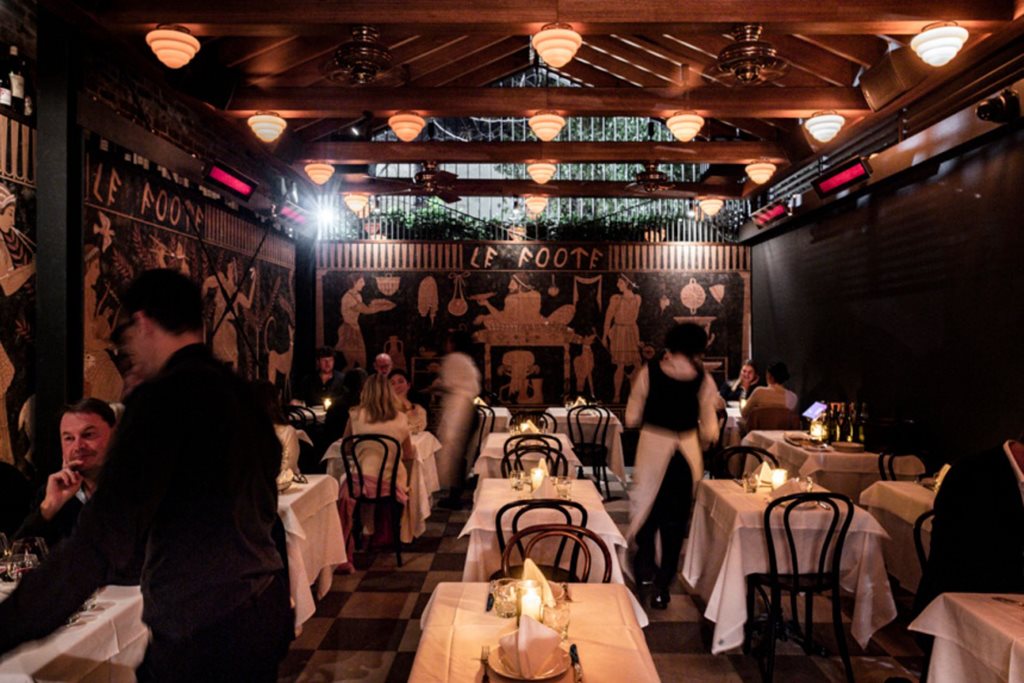 Le Foote
A night eating mediterranean cuisine and drinking natural wine at Le Foote is an adventure. This labyrinth venue is a heritage listed maze, with floor to ceiling murals, plus countless nooks, crannies and balconies - all part of the same sprawling and mysterious venue.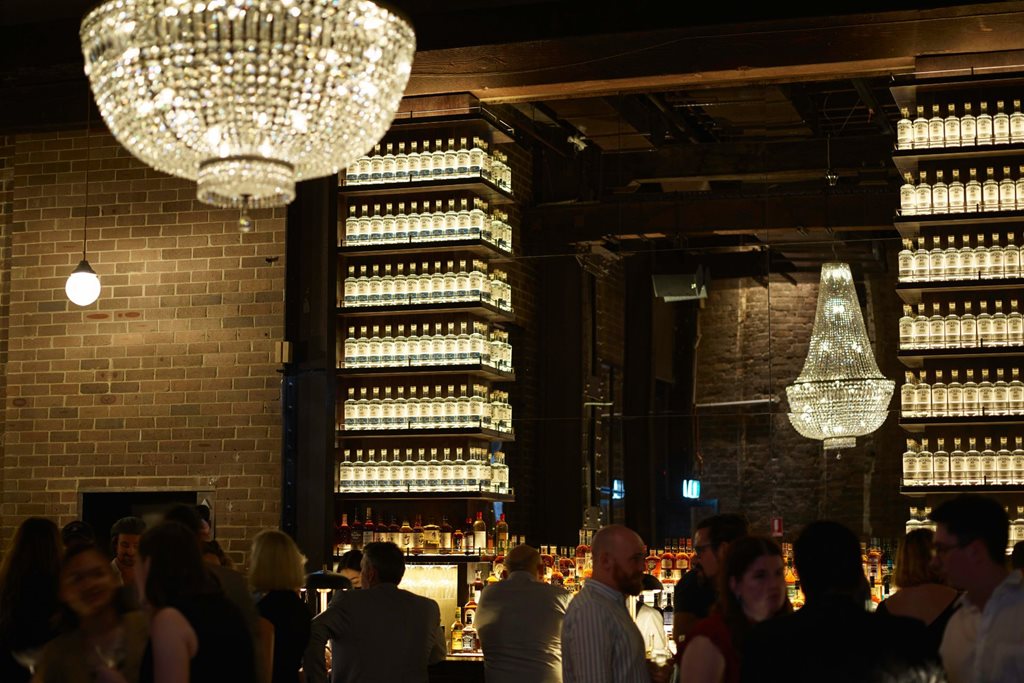 Hickson House
What was once a historic warehouse is now Sydney's best gin distillery and bar. The space still oozes industrial charm, with high ceilings, exposed steal beams and copper stills (with the addition of glittering chandeliers and an entire wall of gin bottles).
Creperie Suzette
On the ground floor of a 100+ year old building you'll find Creperie Suzette, serving French comfort food oozing with butter and flavour. Their building is just as beautiful as their food, with floor to ceiling original windows, exposed timber ceilings and century old brick walls.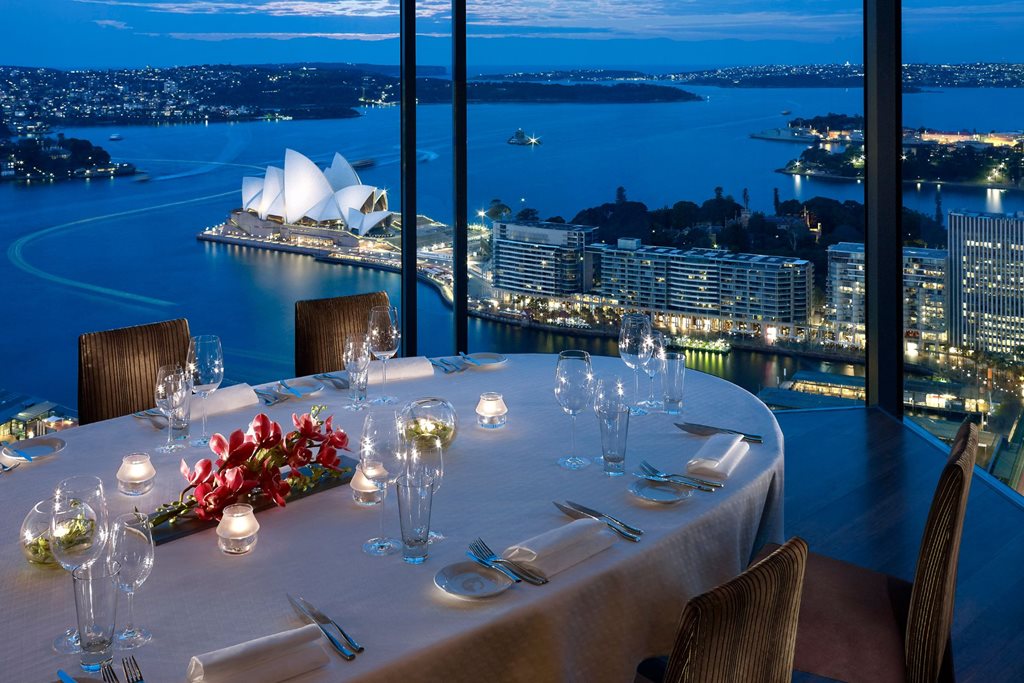 Altitude
The Shangri-La building is certainly beautiful but its best feature has to be its view. Up high on level 36 you'll find Altitude Bar, serving cocktails with a panoramic view of the harbour, the twinkling lights of Northern Sydney, the Opera House and the Harbour Bridge.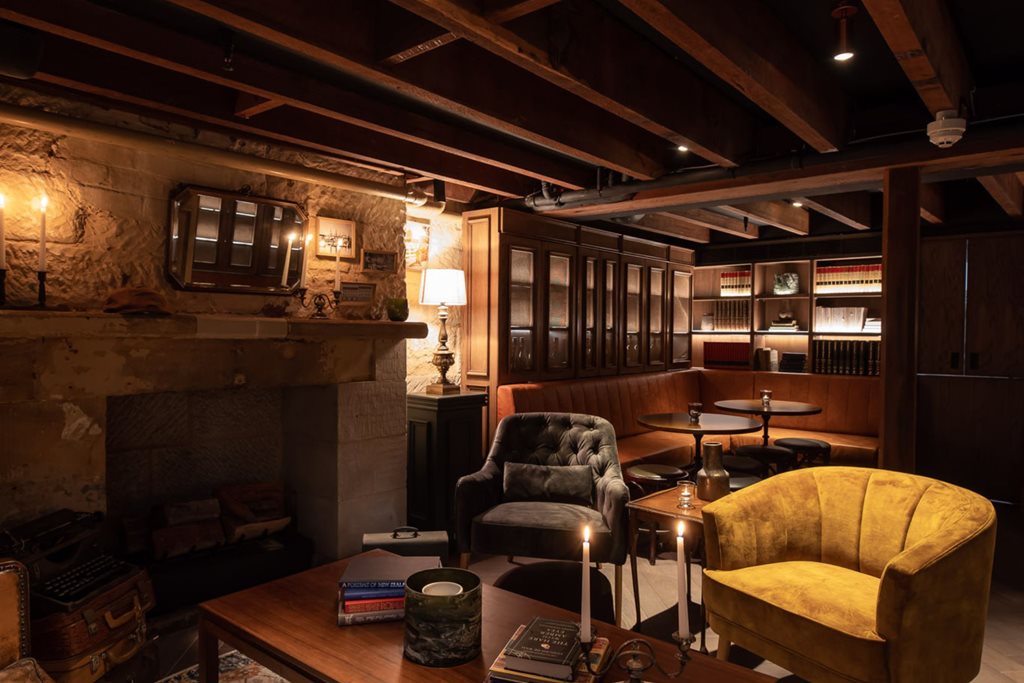 Frank Macs
Frank Macs is a gin lovers paradise in a heritage building. The interior is a cross between a speakeasy 1930s bar and a Hogwarts common room, with books stacked on dark wood shelves, cosy velvet booths and centuries old sandstone walls.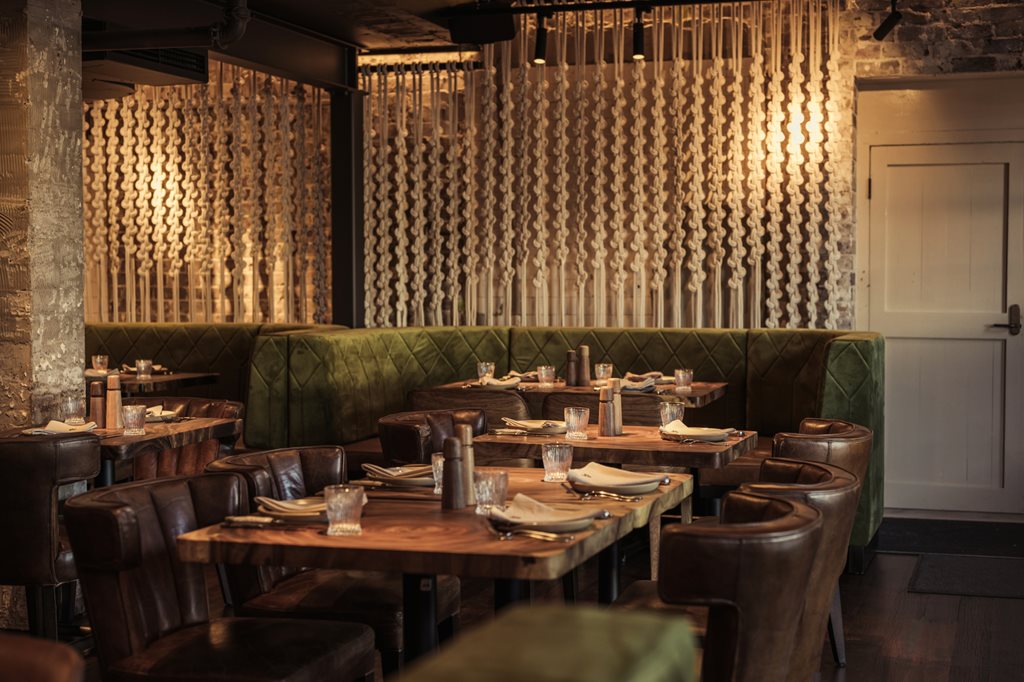 6-HEAD
Campbell's stores were Sydney's first maritime warehouse, built over 150 years ago. Today the charming golden walls, waterfront location and exposed timber beams are home to 6-HEAD, one of Sydney's best steak restaurants.
Stay up to date
Get the best of The Rocks straight to your inbox.