03 Oct 2023
The best places to eat pre and post Laneway Cinema
Fancy dinner and a movie under the stars? These are the best eats near Laneway Cinema - from takeaway to fine dining.
In a charming cobblestone laneway in The Rocks, nestled between heritage buildings and sandstone walls, something special happens every Wednesday night. A giant movie screen appears under the stars, there's popcorn, cosy beanbags and comfy deckchairs.
To help you enjoy your evening at Sydney's favourite free outdoor cinema we've rounded up the best places to eat nearby - from takeaway pizza to three-course dinners.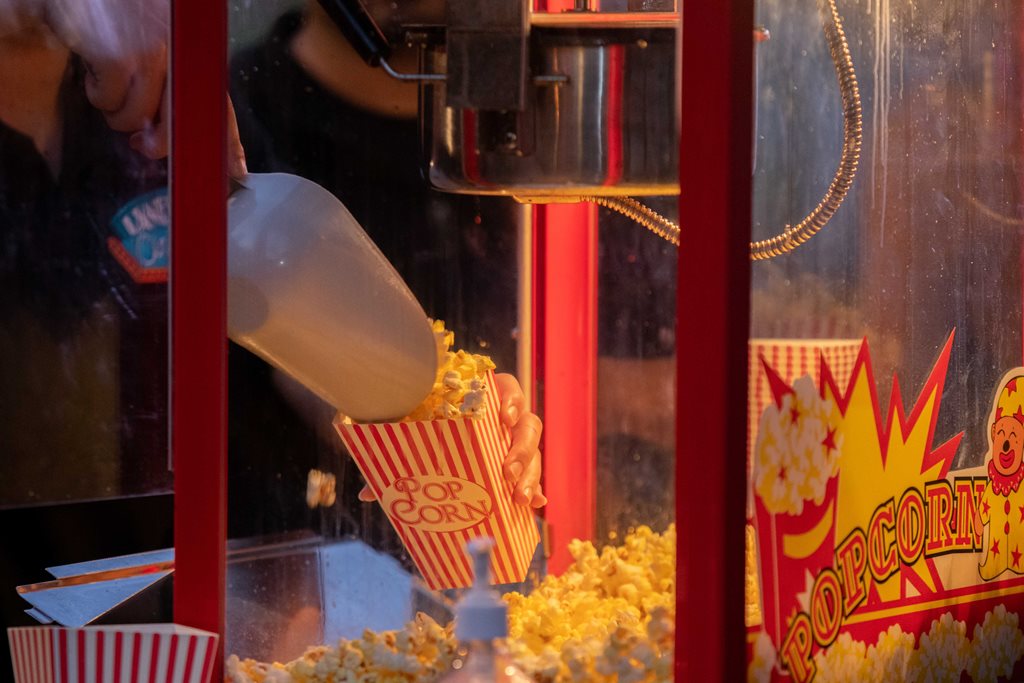 $2 popcorn
If you've already eaten there's popcorn available at Laneway Cinema for just $2, with all proceeds going to a new charity each month.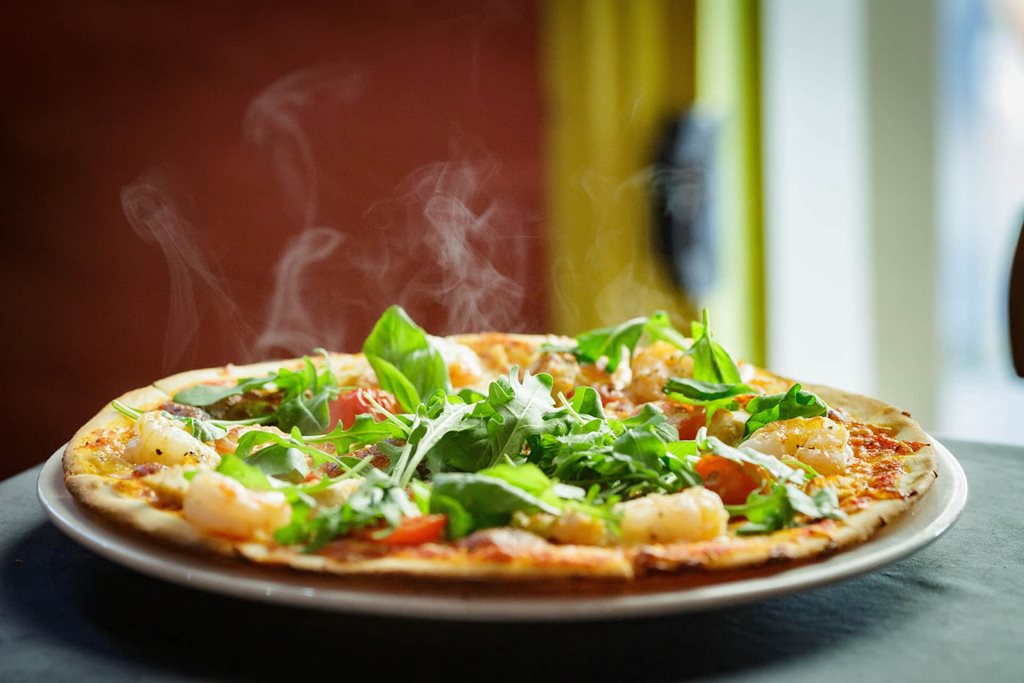 Caminetto - Pizza just next door
Don't feel like walking far? No worries. You'll find Caminetto Pizza right next to Laneway Cinema, serving up their authentic pizzas, pastas and Italian classics. Come early, order a 13" margherita and let it warm your lap as you settle into a beanbag to watch the movie.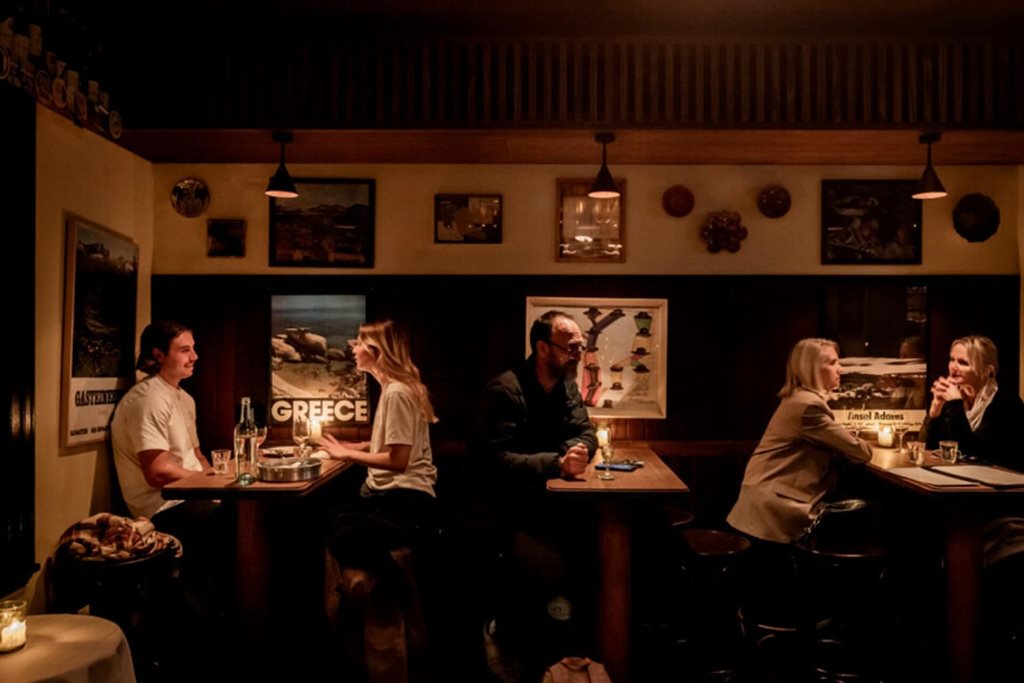 Le Foote - Sydney's hot new opening
The Sydney Morning Herald called this Mediterranean Grill-meets-Parisian wine bar the hottest opening of 2023, and we can see why. The venue is a charming heritage labyrinth with floor to ceiling murals and the menu is impeccable (perfect for impressing that special someone before a night at the movies).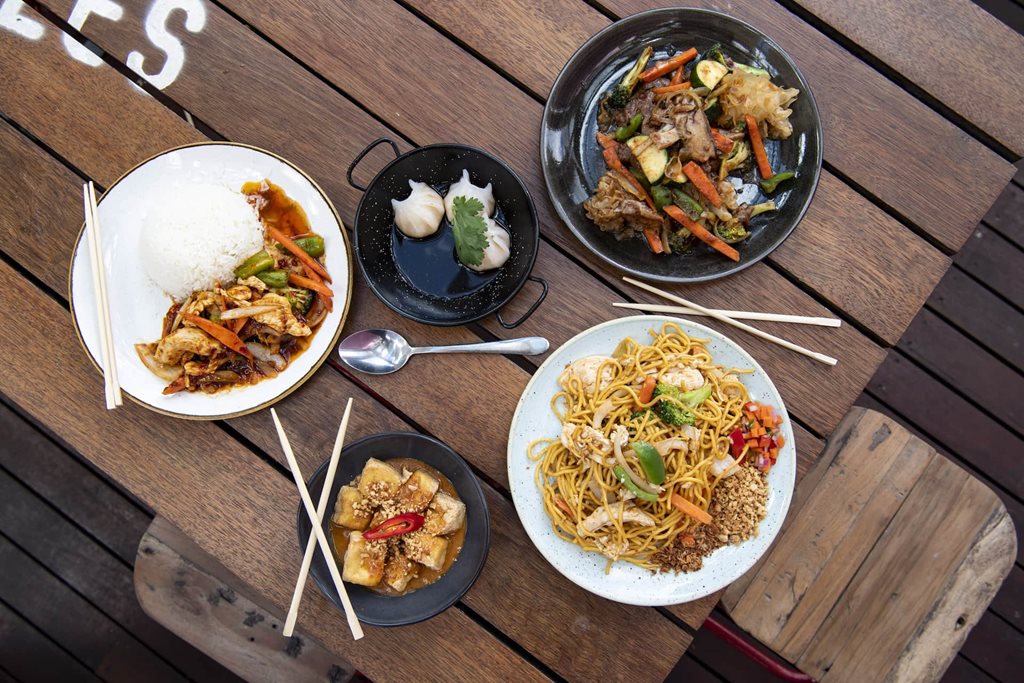 P'Nut Street Noodles - Authentic, no-fuss Asian street food
It's quick, it's healthy, it's affordable and it's absolutely delicious. What's not to like? P'Nut Street Noodles serve authentic Asian street food, including all the classics like pad Thai, mee goreng and nasi goreng. Available takeaway or dine in.
Locals tip: P'Nut are offering a 10% discount to Laneway Cinema attendees!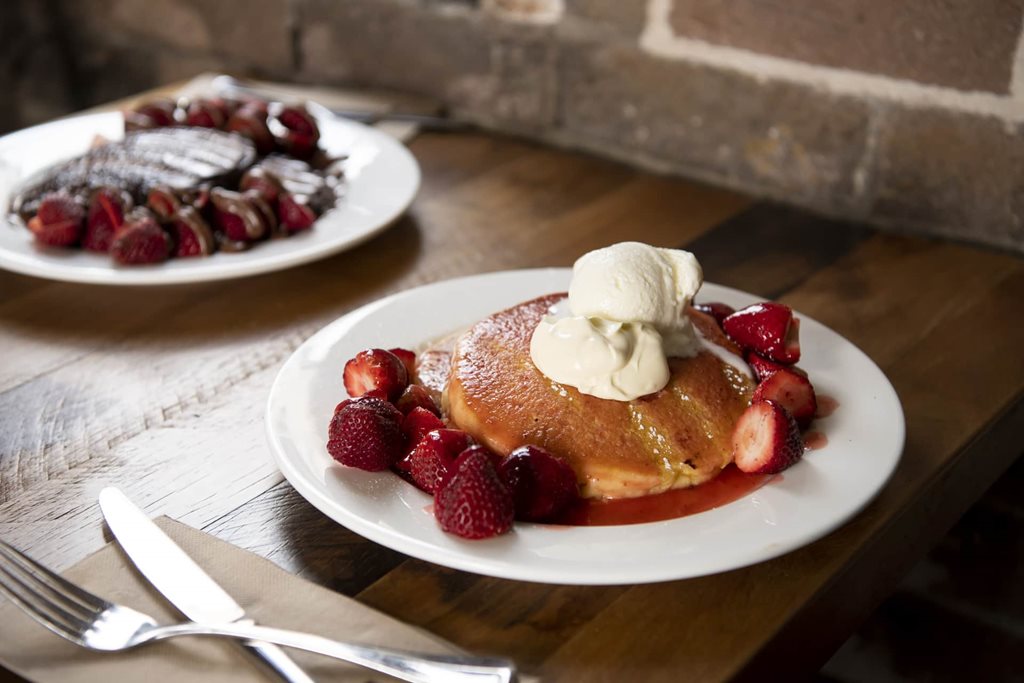 Pancakes on The Rocks - You know you want pancakes for dinner
This family favourite is just a two-minute walk from Laneway Cinema in The Rocks, serving up a giant menu of savoury and sweet pancakes plus Aussie classics. Don't pancakes for dinner and an outdoor movie sound like a dream evening?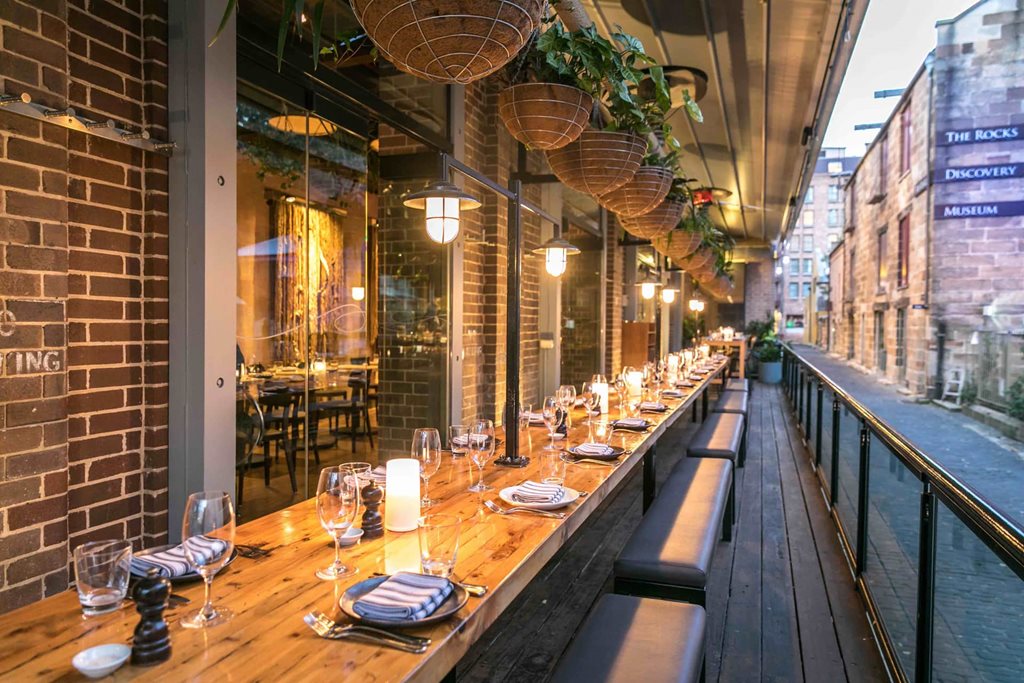 Pony Dining - Perfect for date night
Head Chef Neil Nolan prepares the finest Australian cuts of meat, the freshest seafood and a selection of large and small plates over a crackling wood fire. This is barbeque, but not as you know it, with a luxury setting and an intriguing fine dining twist.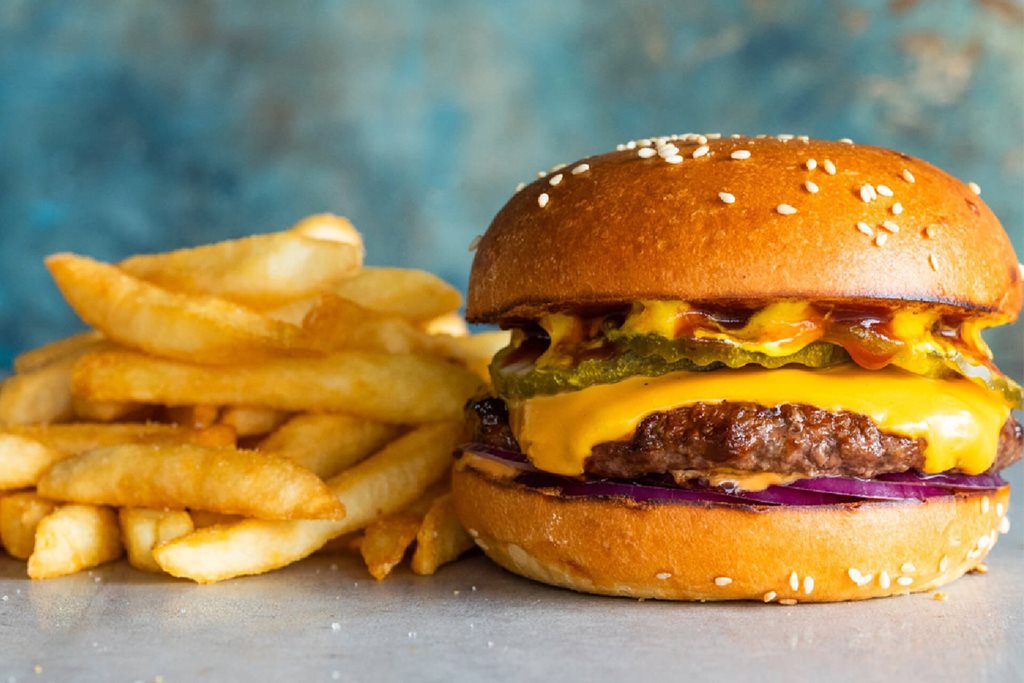 Ribs and Burgers - The name says it all
Ribs and burgers may have a slightly unimaginative name, but then again it's not hard to sell these ribs and burgers. We're talking succulent pork rib racks that fall off the bone, juicy wagyu burgers, oozing with cheese and a crispy, saucy fried chicken burger.
Saké Restaurant and Bar - Japanese fine dining
Another date night favourite, Saké is famous for its refined and modern take on Japanese food and extensive sake menu. The lighting is low, the vibe is luxury and the food is phenomenal.
Locals tip: come during Saké Hour from 4-6pm for sides from $5 and cocktails from $10.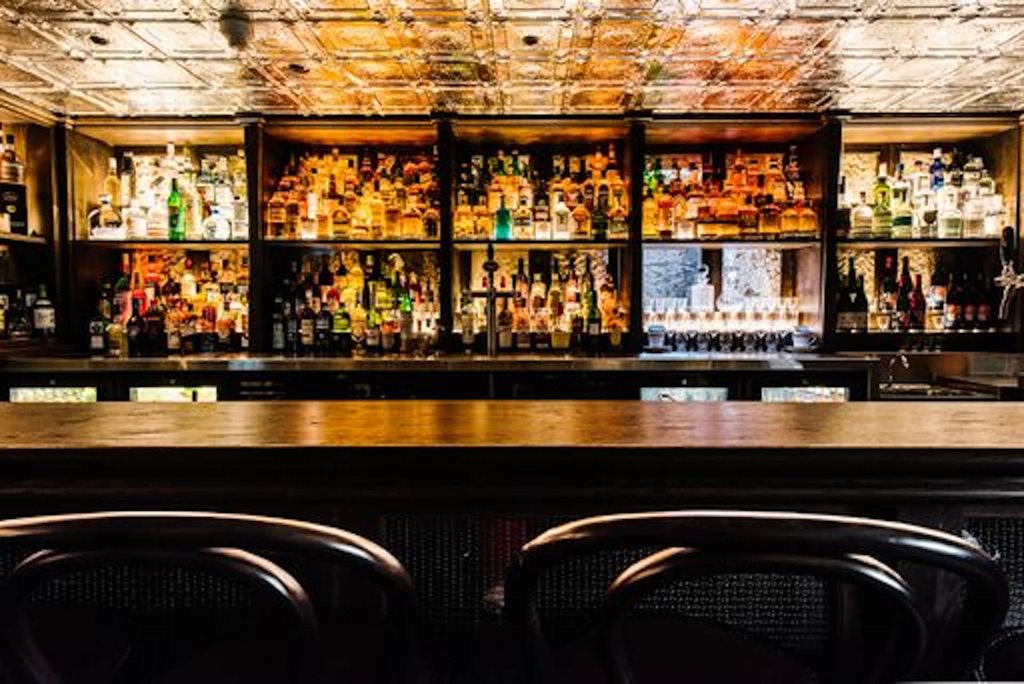 The Doss House - A subterranean whiskey bar
Underneath George Street there's a low lit, subterranean whiskey bar with plush leather booths and golden sandstone walls. It was once a gambling den and a doctor's surgery - but now it's the perfect place to stop in for a drink and a bite after Laneway.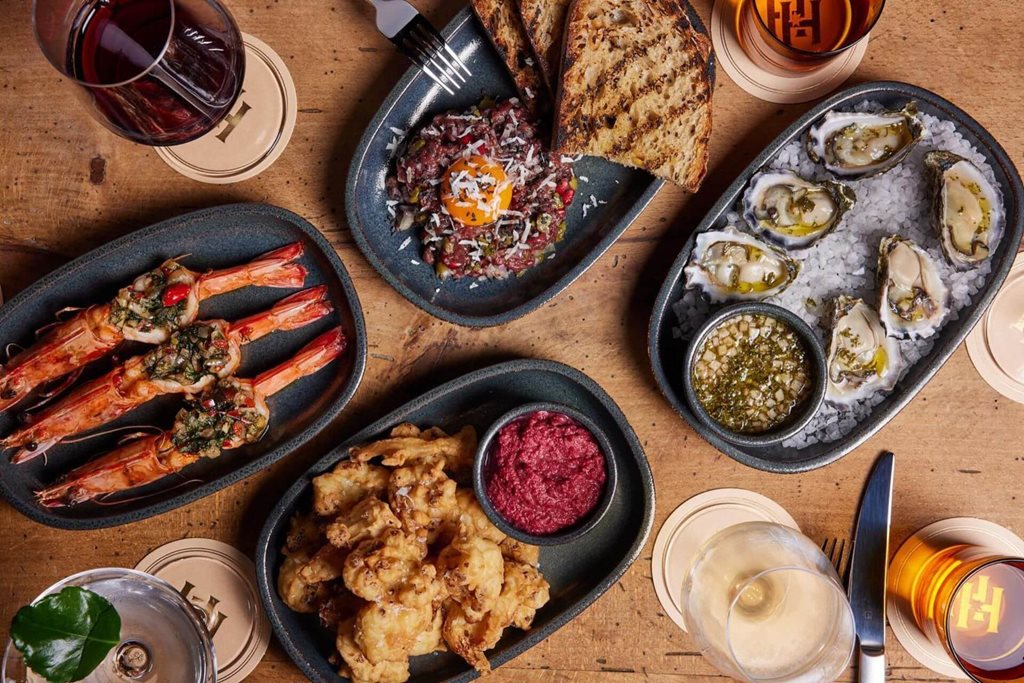 Hickson House Distilling Co. - For the gin lovers
If you like gin, you're going to love Hickson House. This bar and distillery produces some of Australia's best botanical spirits - plus they mix a mean cocktail and have an extremely tempting menu. We think the barramundi with lemon myrtle and Hickson Rd Harbour Strength gin & tonic is the perfect pre-movie dinner.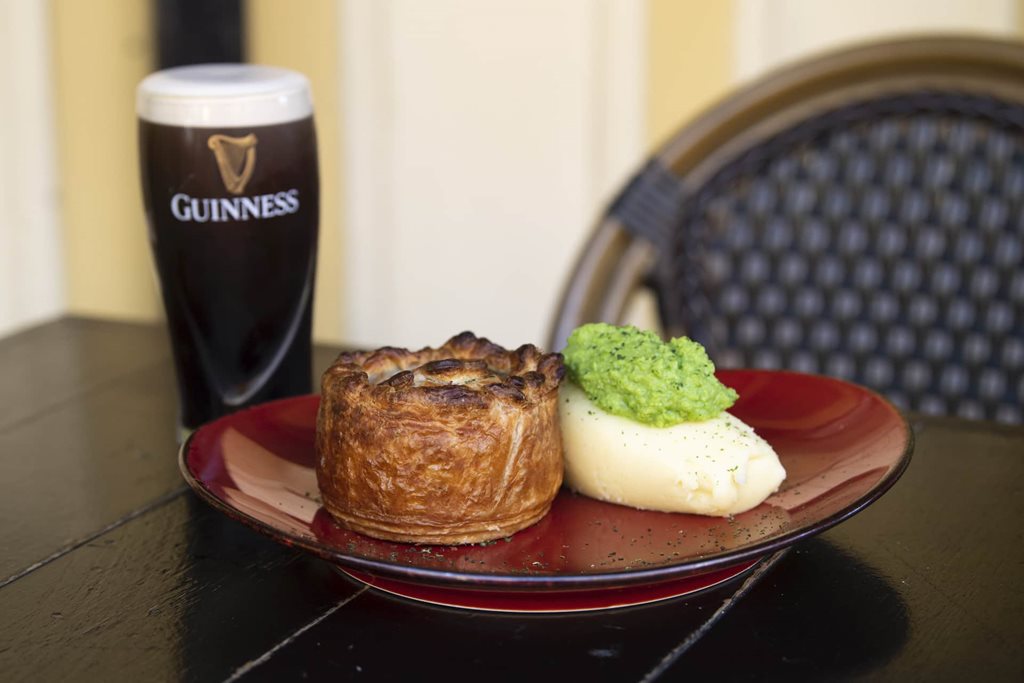 The Mercantile Hotel - Sydney's oldest Irish pub
The vibes at Laneway Cinema are always a little festive. So why not start or finish your evening at the Merc - Sydney's jolliest and oldest Irish pub.They've got the black stuff (Guinness) on tap, a crew of local characters, plus a menu of hearty Irish classics. Try the Shamrock pie with beef and Guinness and thank us later.
Stay up to date
Get the best of The Rocks straight to your inbox.