23 Jul 2023
12 Must Try Eats in The Rocks
Hungry? The Rocks is the place to be. This charming historic precinct by the harbour is hiding some of Sydney's most recognisable and delicious dishes. We call them Sydney signatures.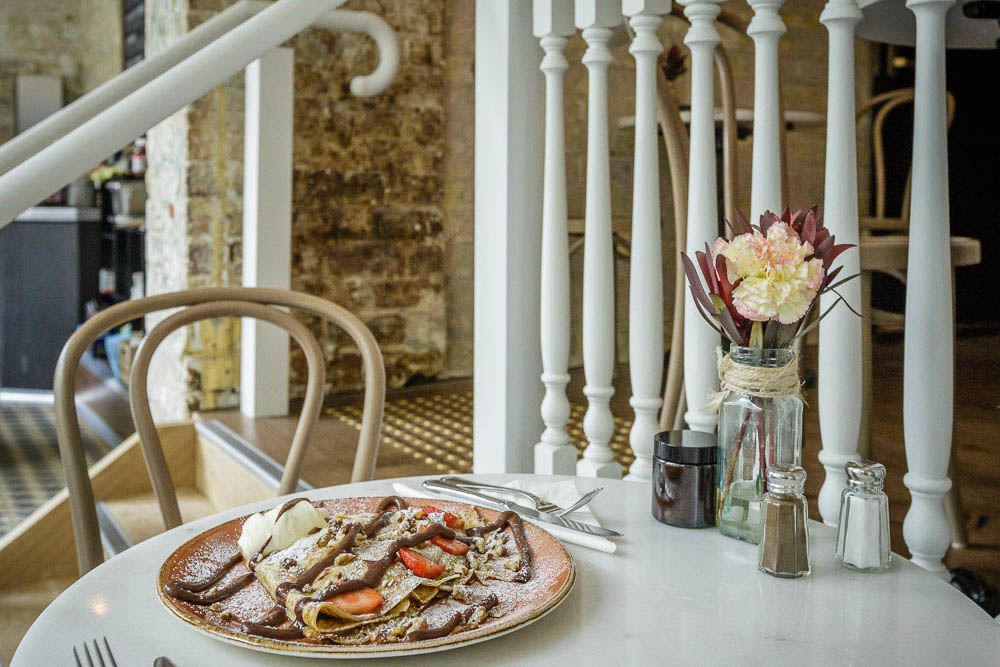 From a perfectly seared 1.5kg tomahawk steak that melts in your mouth, to crispy, succulent Peking duck and a high tea fit for royalty - you're going to want to try it all!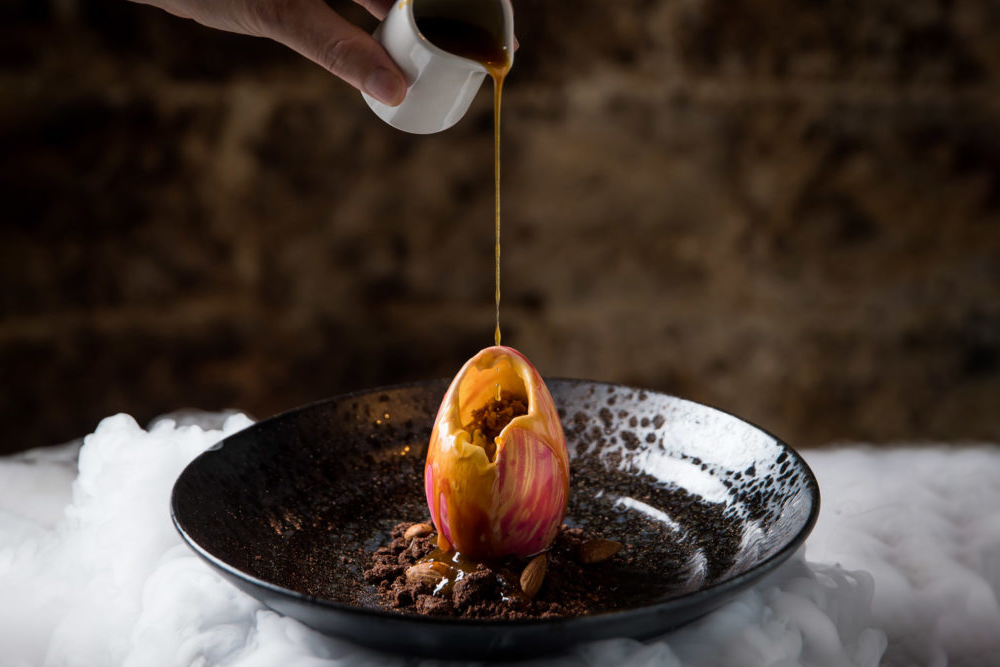 Sake's Dragon Egg
Crack its crisp chocolate shell and savour the secrets within. Sake's Dragon Egg is a coveted dish among Sydney diners – and really great for the 'gram. The Dragon Egg takes three days to make, each step carefully undertaken to ensure perfection – but only 50 of each seasonal variation are ever made. Past versions have included: a white chocolate egg hiding mandarin, crystallised ginger and almond; and a dark chocolate shell that revealed passionfruit curd, mango caramel, toasted chocolate crumble, chocolate mousse and more.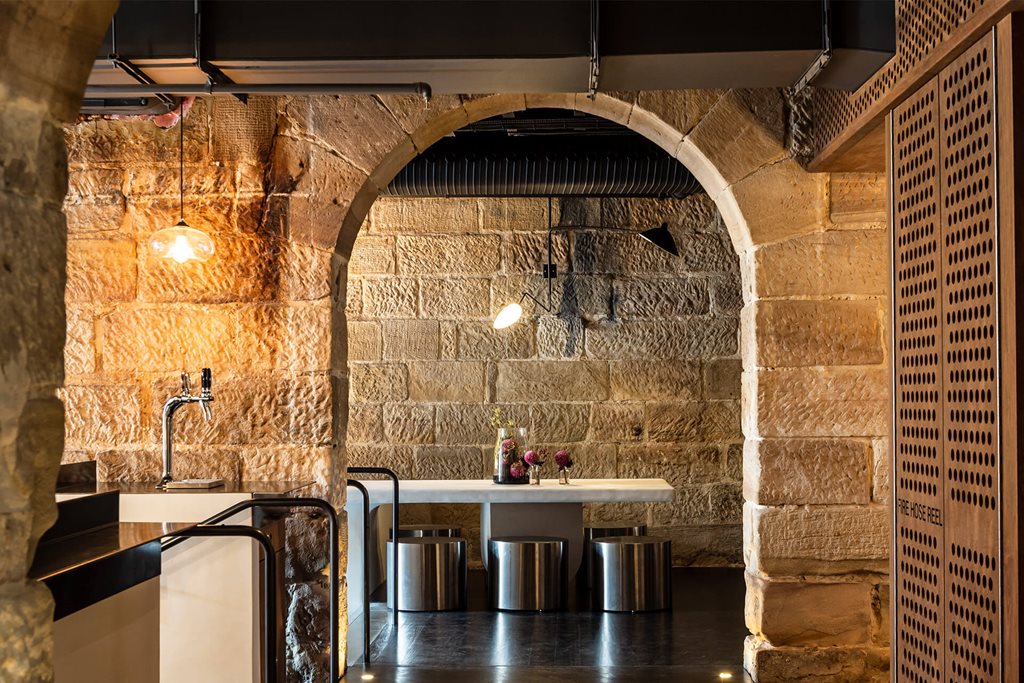 Knafeh tart at Tayim
Tayim ingeniously combines Middle Eastern cooking techniques with fine Australian produce and the results are delicious. Their famous, traditional Knafeh tart with berries, cardamom syrup and Syrian pistachios.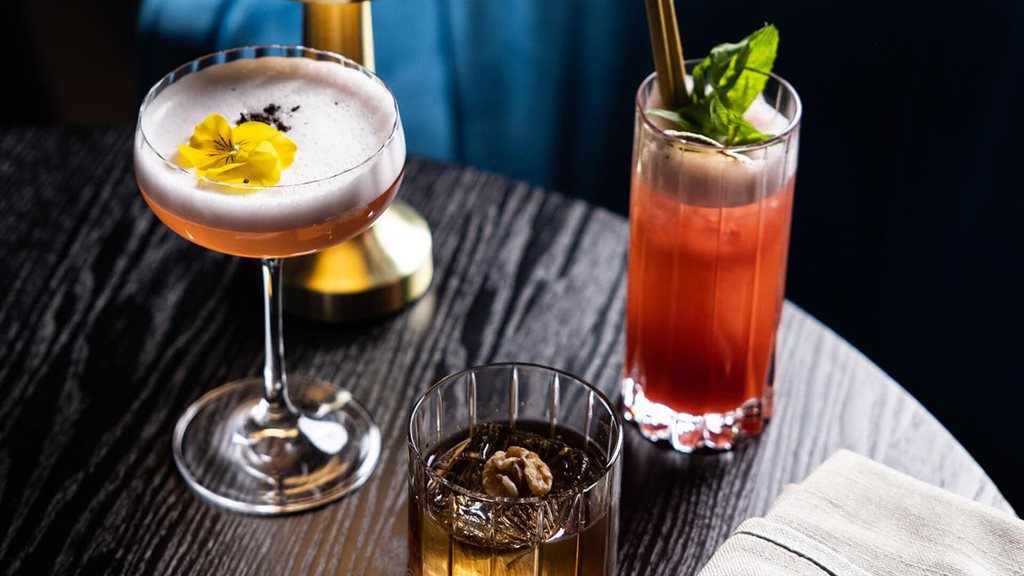 Peking duck Luna style at Bar Lulu
When it's done well Peking duck is mouth wateringly good. Bar Lulu's version is perfection - with sweet, savoury, crispy skin and just the right amount of juiciness. Best enjoyed with a view of the Harbour bridge and a gin cocktail.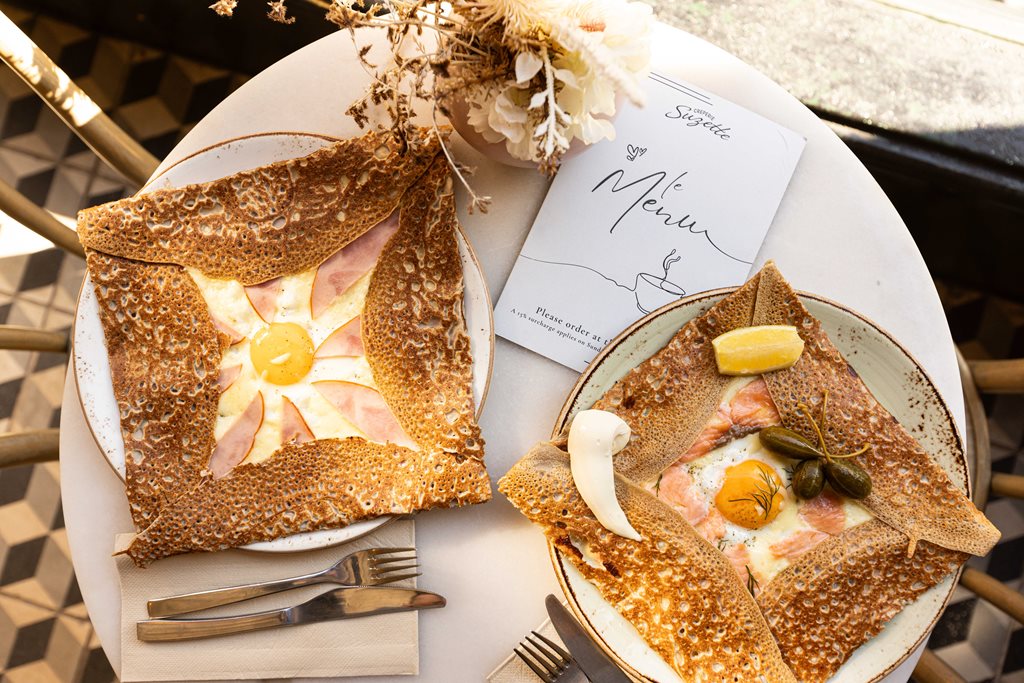 Crepes at Creperie Suzette
Creperie Suzette serve heart-warming crepes, galettes and pastries inspired by the streets of Paris. Do yourself a favour and order the sucre citron, a simple, yet classic combination of lemon and sugar - plus visit in August and enjoy half-price crepes!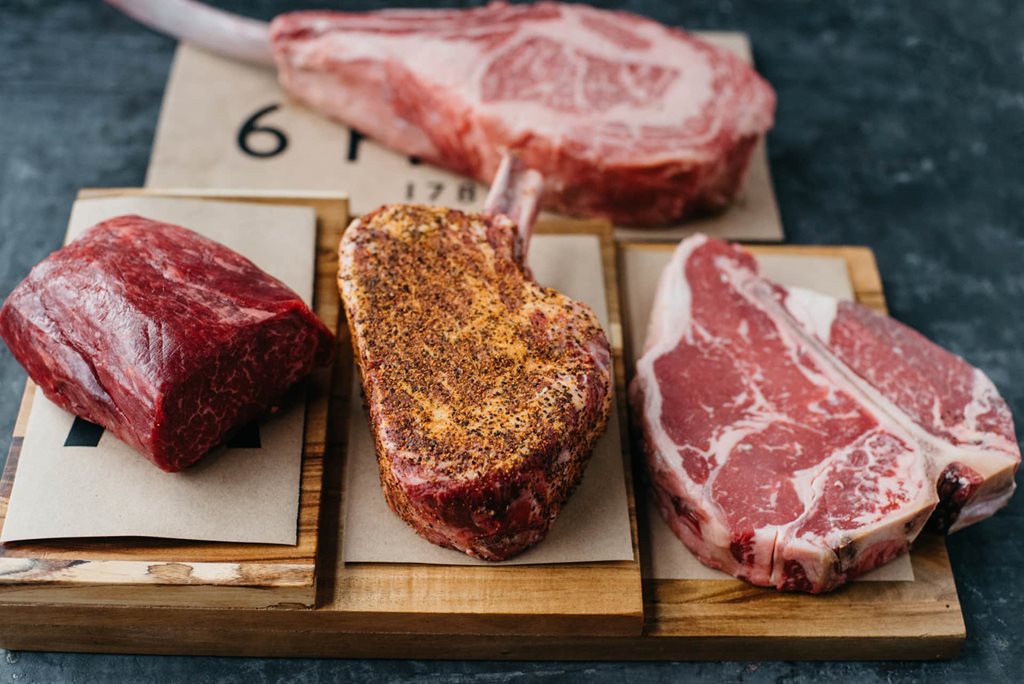 Tomahawk steak at 6HEAD
Right by the water with stunning views, 6HEAD serve the most impressive cut of meat in Sydney - a 1.5kg dry-aged tomahawk. If you'd like to try something truly unique, ask what's in the fridge to access 6HEAD's secret off-menu dry-aged steaks.
Creme brulee at La Renaissance Bakery
La Ren is the first patisserie in the southern hemisphere to be admitted into Relais Desserts, a prestigious organisation that recognises the best French pastry in the world. Try the limited-time creme brulee this August and prepare to have your mind blown.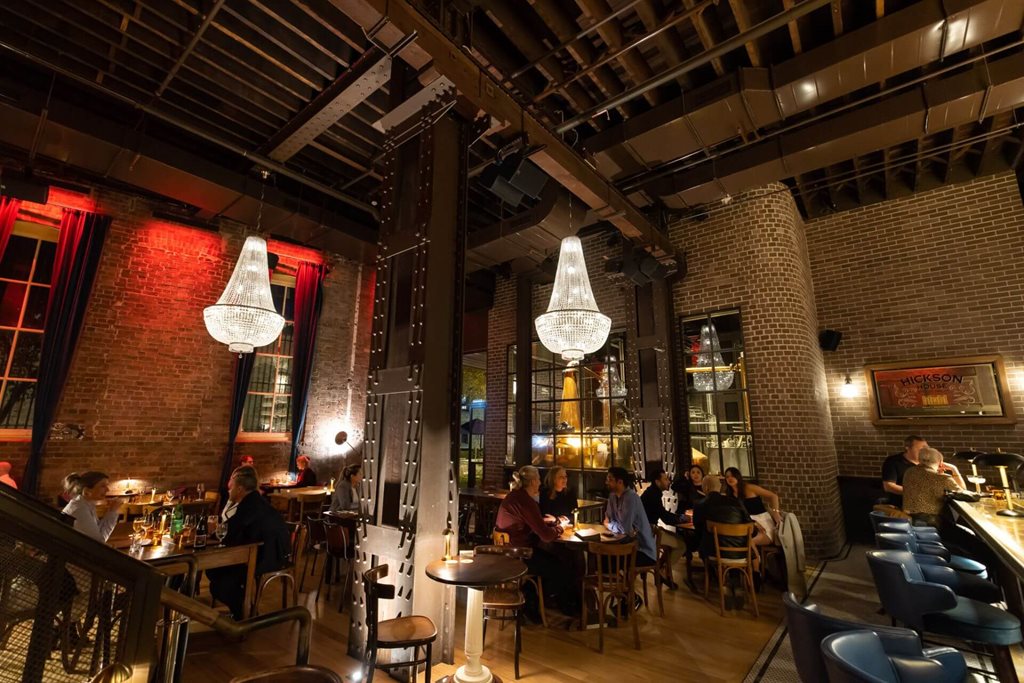 Seven-spiced confit duck Hickson House
Hickson House is one of Sydney's leading gin distilleries housed in a 100+ year old heritage building in the shadow of the harbour bridge. You'd be silly not to try a gin cocktail while you're here, but you also shouldn't miss the flavour-packed, succulent seven-spiced duck.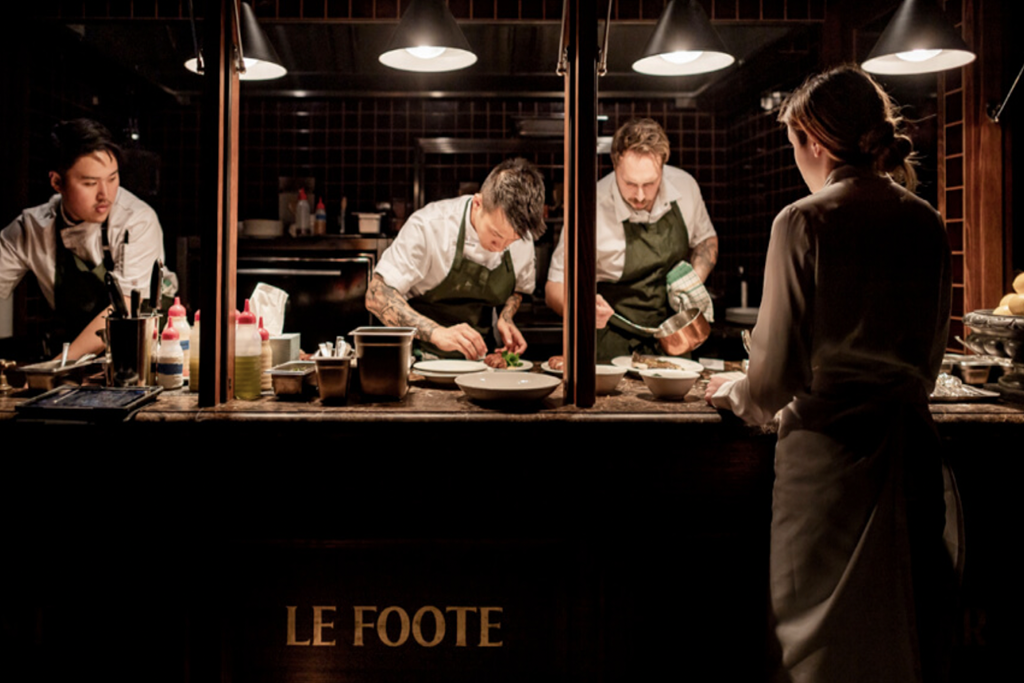 Beef tartare at Le Foote
The Sydney Morning Herald called this Mediterranean kitchen / Parisian wine bar the 'hottest opening of the year', and we can see why. Try the whole menu if you can but if you only have space for one dish it has to be their beef tartare, loaded with parmesan and topped with egg yolk. 
Famous stack Pancakes on The Rocks
Everybody loves pancakes and Pancakes on The Rocks serve the best in Sydney. We love all their fancy flavours but you still can't beat the Famous Pancake stack - with up to four pancakes slathered in whipped butter, ice cream and maple syrup.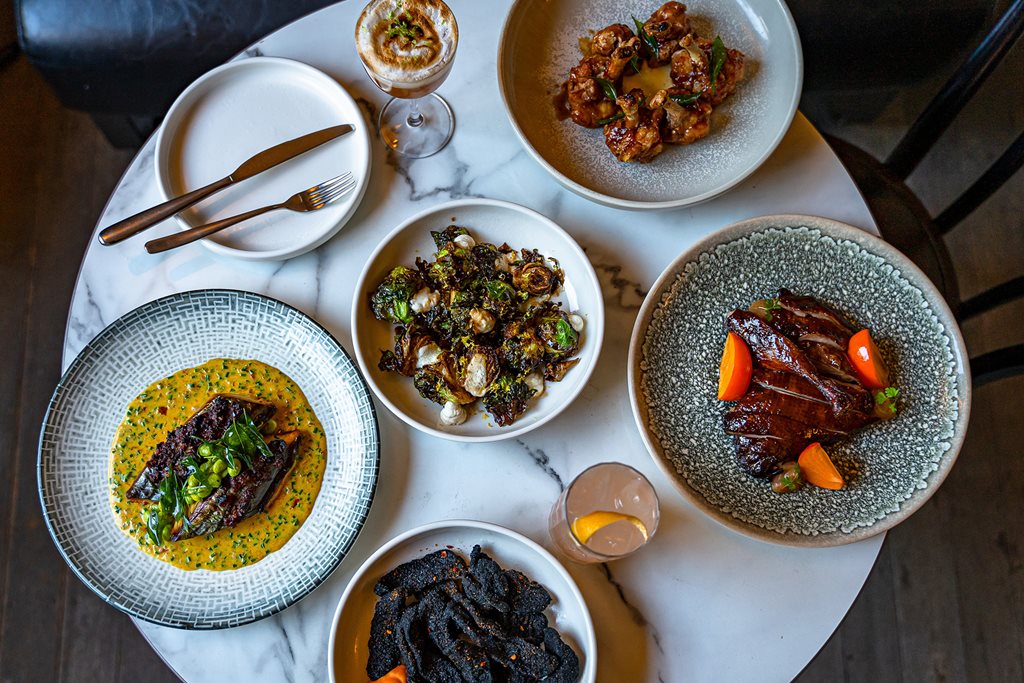 Spiced prawn toast at Sergeant Lok
Ever eaten premium asian fusion in a jail cell? Didn't think so. Sergeant Lok serve serious asian cuisine in a lovingly renovated heritage building that once housed one of Sydney's first jails. Their spiced prawn toast with pickled cucumber and mayo is an absolute must-try.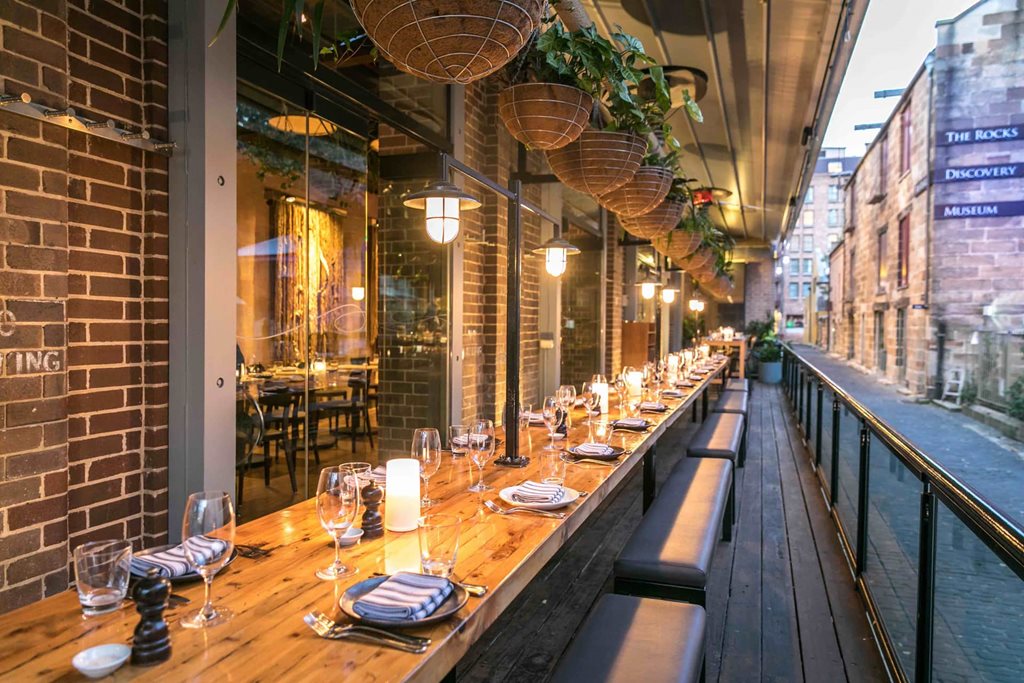 The wagyu roast beef at Pony
Pony have earned a name for serving intriguing modern cuisine kissed by their open woodfire. It's hard to go past their incredible wagyu roast beef (or rostbiff) with a marble score of 9 (meaning it's incredibly tasty) and a punchy szechuan sauce.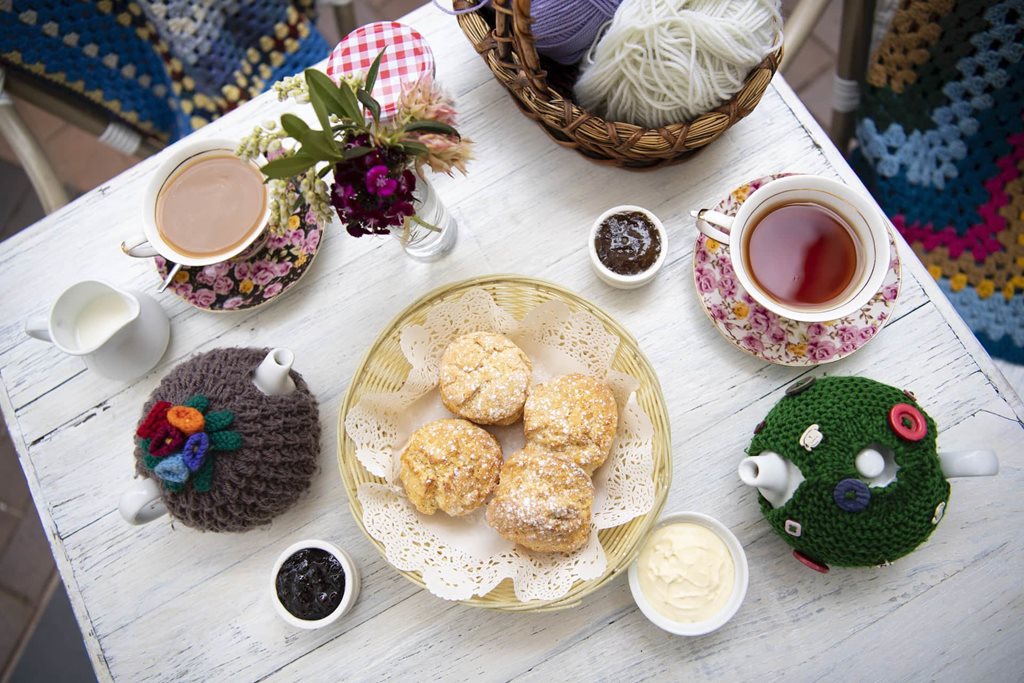 High tea at The Tea Cosy
Atherden St is the shortest street in Sydney at just 28 metres long. It's also home to the city's cutest cafe - the Tea Cosy. It's in a 100+ year old heritage building and serves a cracking high tea tower (the Grandstand) with scones, jam and delicious finger sammies.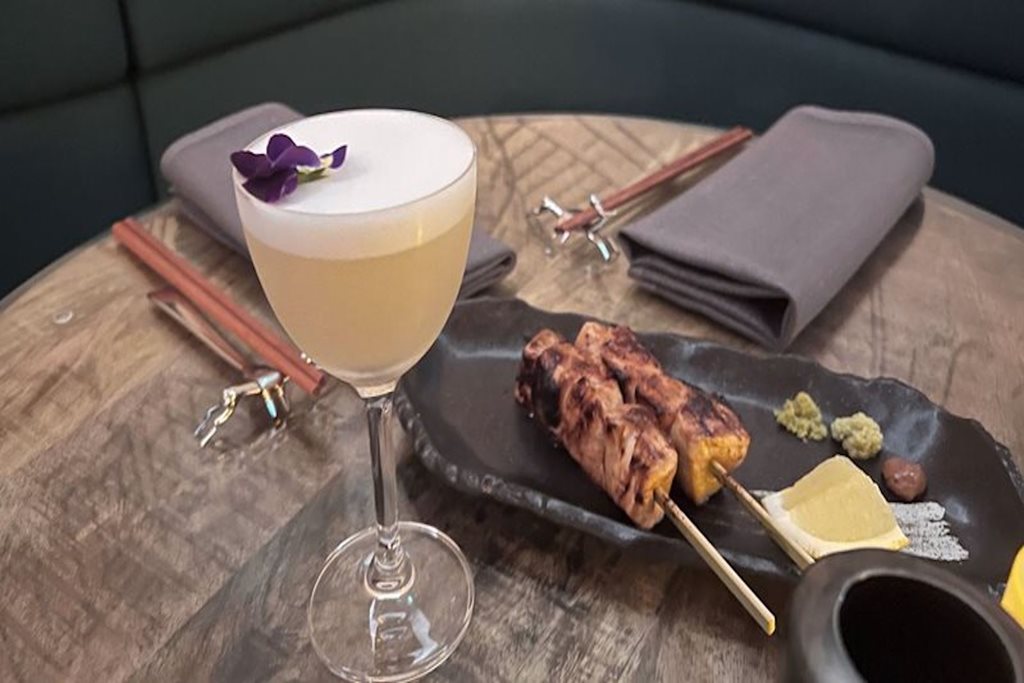 Trust the chef at Izy.Aki
Cocktail bar Daintree is giving up a little of their floorspace to a brand new yakitori omakase experience, inspired by the streets of Osaka. If you've never tried before, omakase means 'trust the chef' and yakitori are skewers of barbecued meat and other tasty bites. 
Never miss out on editorial
Get updates on the latest editorial from The Rocks.
Stay up to date
Get the best of The Rocks straight to your inbox.